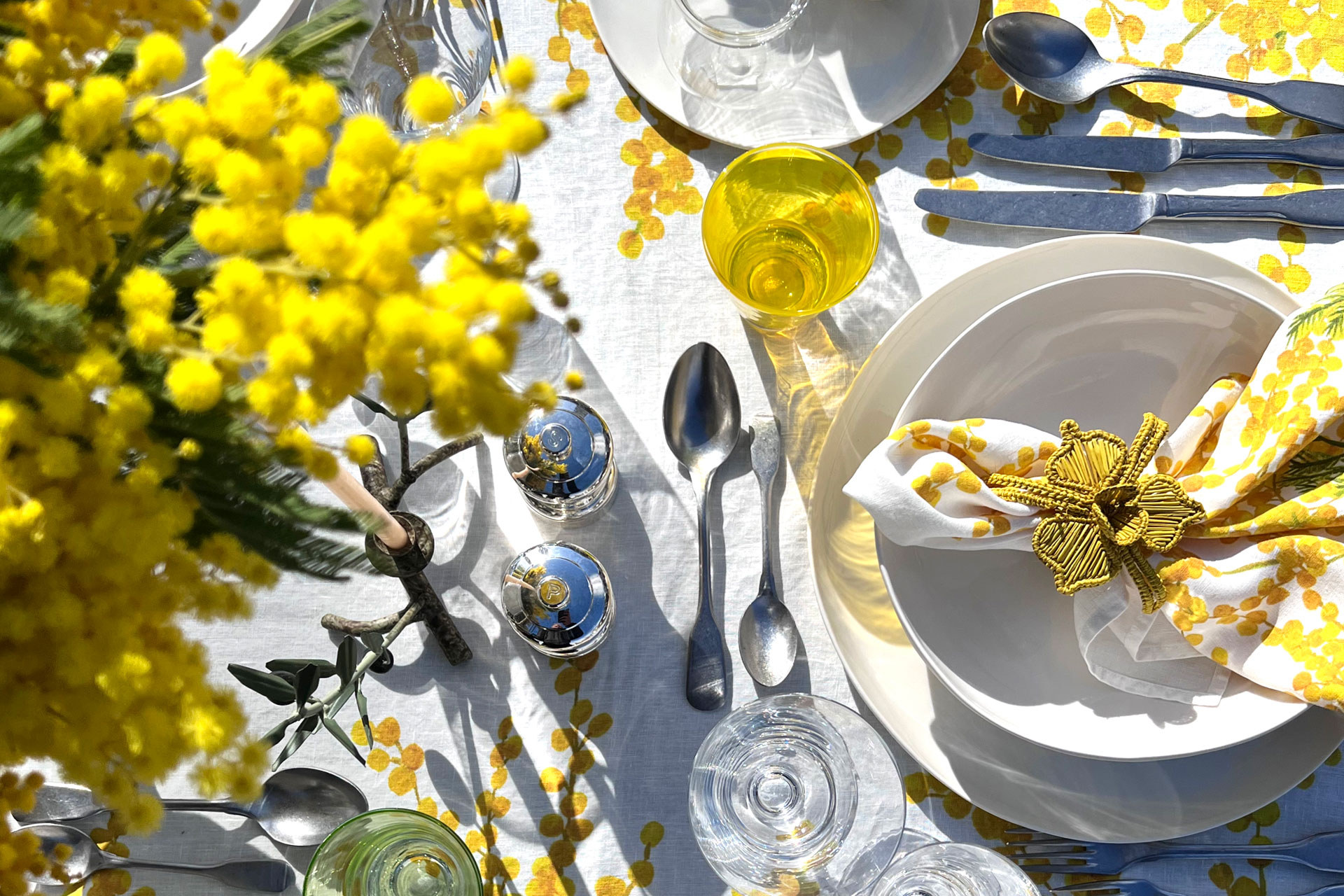 The Ultimate Guide on Tablescaping
The table is your canvas
The art of tablescaping has taken on an almost ritualistic obsession these days. You won't be going to any dinner parties without a sufficient level of hand-painted — or swirled — candles. Tablescaping in 2023 means aesthetic symmetry, dried flowers, bold napkin rings — the works. From couture-worthy linen to plates (almost) too pretty to eat from, here are the most head-turning tablescapes to inspire your place settings, linen and centrepieces.  
Tablescaping Inspiration
Still Stuck? Karen Koramshai's Top 5 Tablescaping Tips
Healthy chef, model and holistic living guru, Karen Koramshai, gives her top summer tablescaping tips to beautify your table for al fresco season.
1. Be inspired by location
Where would your ideal holiday dining experience be right now? Perhaps in the South of France enjoying fresh seafood, or in the hills of Italy indulging in rich pasta dishes? Wherever your ideal location, this can inform your menu and styling inspiration for a holiday-from-home dining experience.
2. The colours of summer
Bright colours inject an essence of summer into your tablescape. Warm yellows and fresh greens evoke joy and happiness, and pair perfectly with fresh produce and cream cakes. Burnt rustic orange and warm tones of wood are perfect for charcuterie boards and a relaxed and laidback feel.
The Best Outdoor Furniture Edit
3. Recreate the experience
Dining on holiday is a much-loved experience for many reasons. Relaxation, indulgence, socialising, and a little extravagance. It's the little things that make it feel special – light candles, play your favourite dinner playlist, and design a curated menu to match the dining scheme.
4. Surround yourself with happiness
Bring the holiday feeling home by inviting over your favourite people to dine with. Make it an event regardless of the occasion. Ask your guests to dress up in their favourite summer styles and create some summer cocktails pr mocktails together using seasonal fruits like berries, cucumber, elderflower and rhubarb.
5. Feel the breeze
Part of the joy involved in holiday dining is soaking in the warm summer breeze and dining in the evening air. Evenings in the UK may not be quite as clement, but dining outdoors is good for the soul. Add warmth with light linen blankets, light candles in glass lanterns and create a fire pit and toast to everything you have to look forward to.
Tablescaping by Olive & Co. Instagram: @byolive_co; @karenkoramshai
Find out more at karenkoramshai.com; olive-and-co.com
Main Photo: Mimosa Tablecloth, £295, Summerill & Bishop, summerillandbishop.com
Sign Up to The C&TH Interiors Newsletter
READ MORE
Stylish Ideas for Postage-Stamp Gardens / 10 Pink Wallpapers We're Loving / The Guide to Sustainable Interior Design