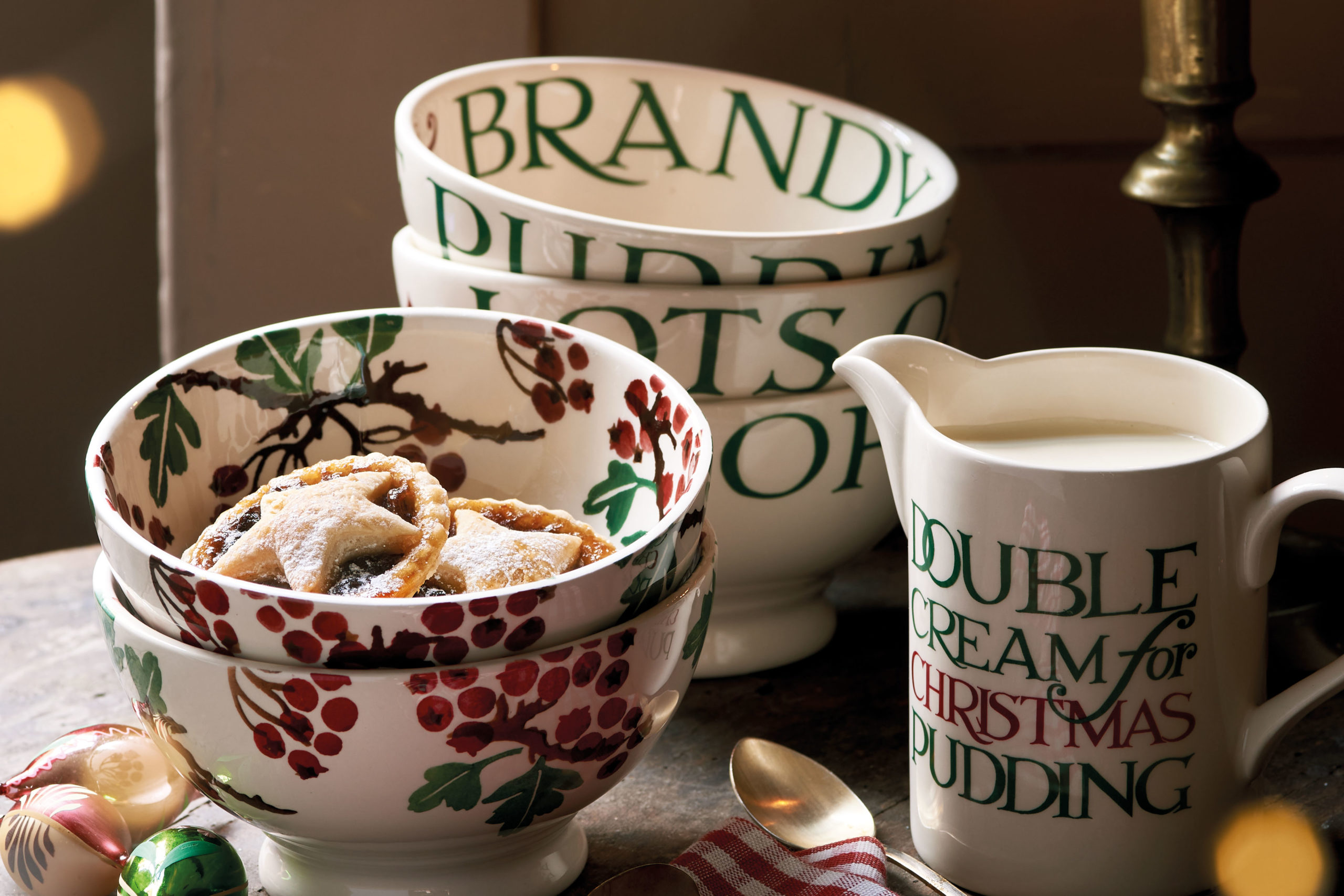 Five Minutes With… Emma Bridgewater
---
C&TH sits down for a chat and a cup of tea with porcelain powerhouse Emma Bridgewater
In this week's House Guest podcast, we sit down with the British ceramics powerhouse Emma Bridgewater, who founded her eponymous company in 1985. Read on to find out how she's preparing for Christmas, and where it all began…
Five Minutes With Emma Bridgewater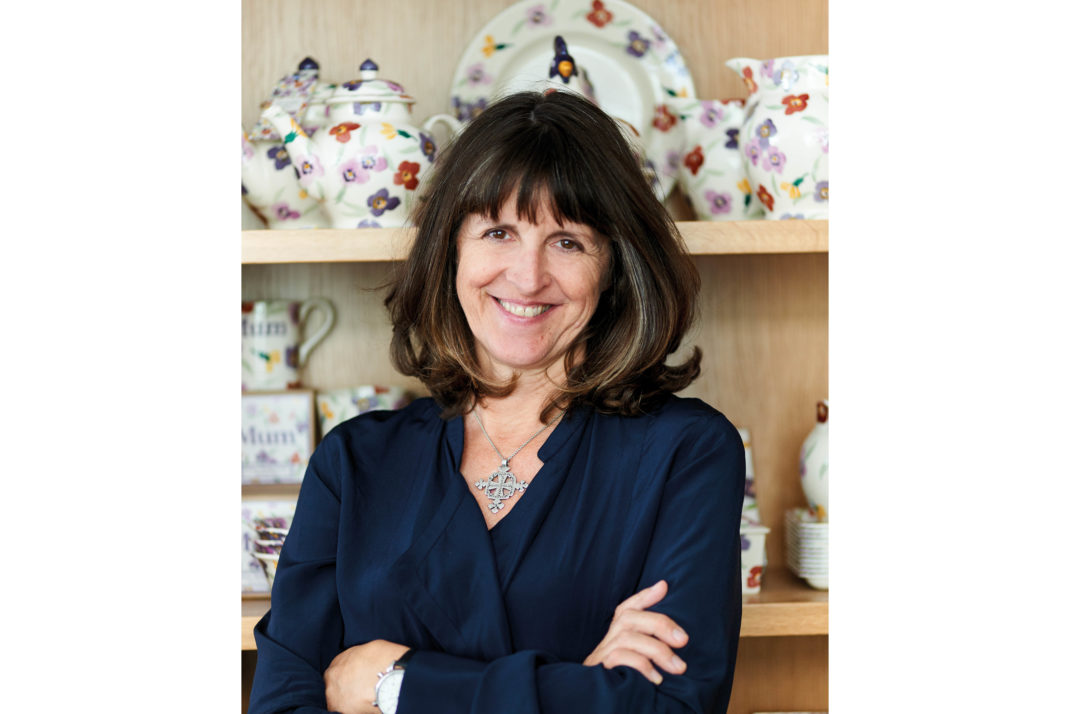 It all began when…
I was standing in a china shop trying to buy two cups and saucers for my mum's birthday. I wanted them to convey loving that time of sitting together and talking – but this shop didn't have anything that would look happy right in her happy and welcoming kitchen, and so I saw an opportunity.
One of my very favourite sights…
Is when I see three generations of women from one family together in one of our shops, all excited about which patterns they are collecting.
The beautiful thing about china is…
That you use it around the kitchen table every day, through the good times and bad. It's a constant through everything that happens in life.  Each cup, bowl, jug, and plate holds our personal stories, reflecting shared moments, enriching us as we eat and drink together.
What I love most about my job is…
Meeting my customers, it's often emotional and we tell our life stories, because that's what you do when you hold a cup and saucer.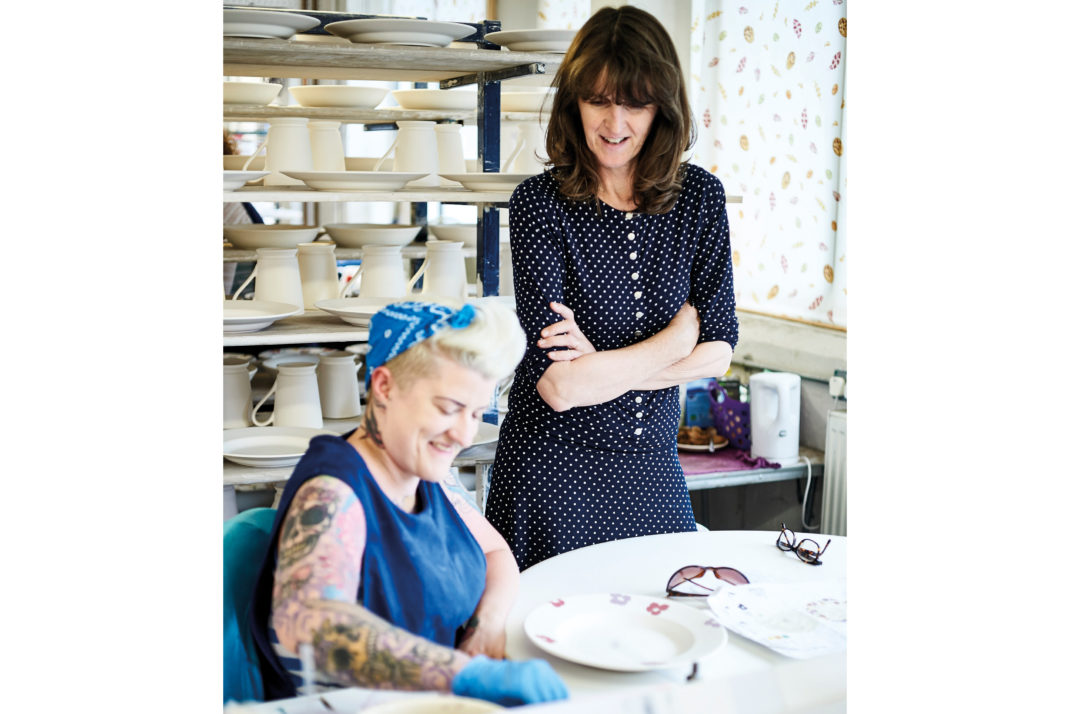 I love our Victorian factory in Stoke-on-Trent….
Because it enables us to uphold tradition and keep the methods of  Staffordshire pottery alive. We have over 300 staff who make and decorate each piece of pottery by hand. Before it leaves the factory, each piece of pottery had been touched by 30 pairs of hands.
My Christmas tradition…
Is happily digging into my archives of Christmas decorations, I have some lovely ones from the Sixties which I mix with more current buys. I would say my style is mix and match. I always use some of our mini mugs and jugs on the tree too. Like my mum and grandmothers before me, I love to produce the special pieces of china for Christmas, whether it's a well-loved platter for the turkey or a dedicated dish for the pudding.
My favourite from the Christmas collection…
Our Mince Pie plate, which was inspired by my absolute love for them. We've been making designated mince pie plates for a few years now and they get quite a lot of use in the winter months. emmabridgewater.co.uk
Listen to the full House Guest podcast with Emma Bridgewater here. 
READ MORE 
At Home With Chrissie Rucker / At Home With Héloïse Brion / At Home With Olivia Thorpe