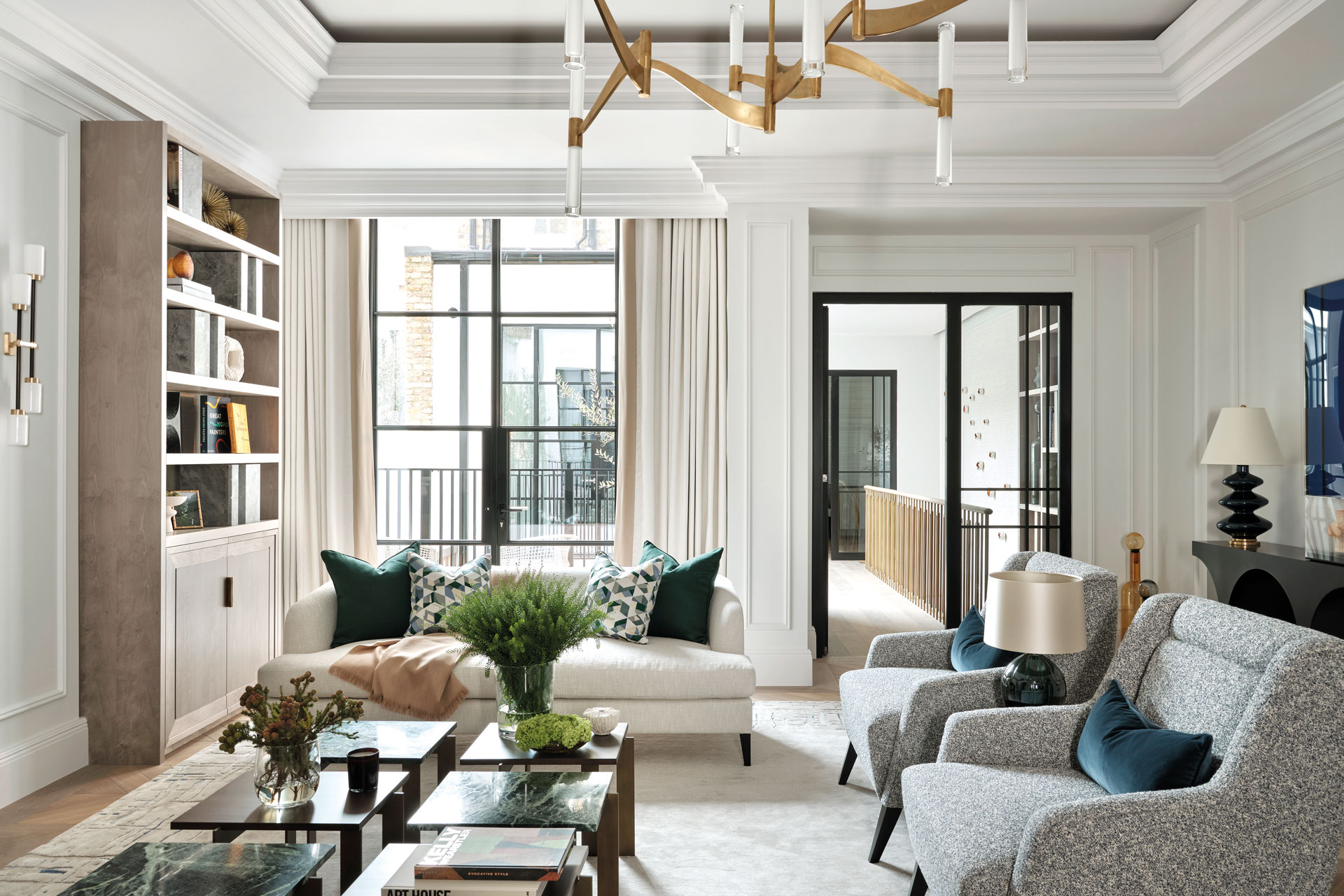 The International Interior Design Studio To Know: Taylor Howes
---
Taylor Howes is a Great British Brand 2023
Taylor Howes is an entry in our Great British Brands 2023 book. 
Taylor Howes: Great British Brand 2023
'Last year delivered the biggest variety of projects we've ever had in the studio at one time. Now, for example, we have a diverse portfolio, from ski chalets in Switzerland, to a palace in the Middle East and the final phases of a gothic-luxury hotel, Chateau Denmark, in Soho. We've adapted our way of working and adopted new technologies. Our in-house visualisers have developed software that enables us to show clients the design intention very realistically. As a studio, we're known for being agile, but I am proud of the calibre of creativity and design projects we're turning out.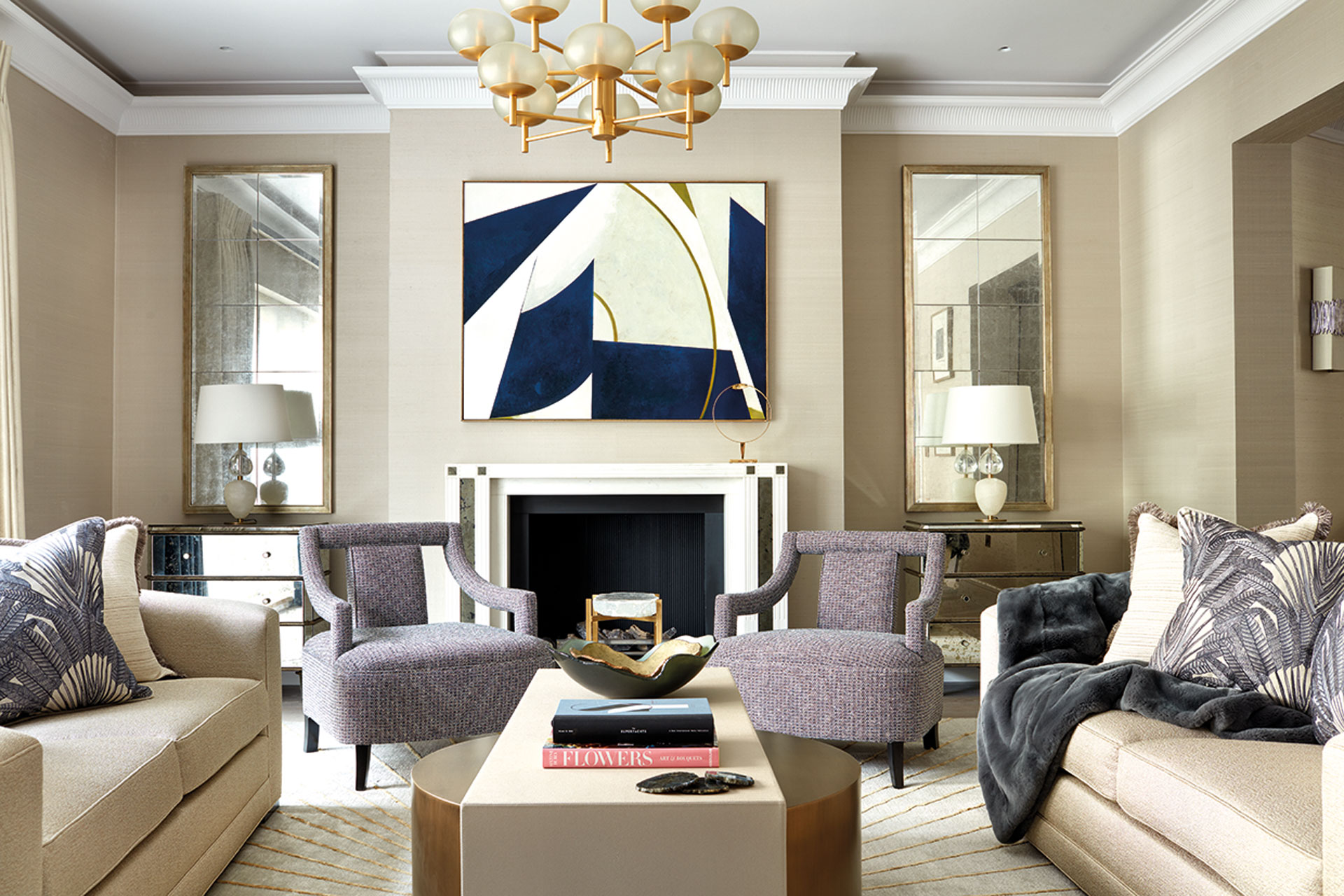 'We have doubled our procurement capabilities and firmly rooted our reputation for being a studio that champions British designers and artists. For example, we've just completed 7 Charles Street for developer client, REDD, which houses close to 20 all British designed and made products; it's been our method of tackling the macro factors impacting the global supply chain. The studio will celebrate its 30th anniversary this year. Our motto is "be kind and be honest", and I set great store by loyalty – my number two, Jane Landino, has been with me for 20 years – and together we'll be planning the future of Taylor Howes Designs. 
'Over 40 percent of our clients are repeat business, which tells its own story. In the year ahead we'll be consolidating our ethical and sustainable business practices, so we can work towards recognised accreditation in this. We will continue to champion what we're passionate about and deliver the very best for our clients. This year will see us complete several landmark projects, which includes Knightsbridge Gardens – London's largest prime build-to-rent development and I'm pleased to say Taylor Howes Designs can be found in every major London development.' Karen Howes, founder 
Brand Timeline
1993
Taylor Howes Designs is founded by Karen Howes, a member of the British Institute of Interior Design.
2006
The studio wins the Andrew Martin Interior Designer of the Year Award, the Oscars of the design world.
2016
Opening of the studio's Knightsbridge home. Karen also named CEO of the Year at the Business Excellence Awards.
2019
The studio completes its one thousandth project. It's now an international practice with clients all over the world.
2023
Taylor Howes celebrates its 30th anniversary in business with several landmark interior design projects.
DID YOU KNOW?
Founder Karen Howes was encouraged to pursue design by her roommate, Martin Waller of Andrew Martin. Karen shared her first studio with the inimitable Issie Blow. 

Over 13 languages are spoken in the studio. The team is made up of ten different nationalities and currently operates in eight regions.

Head of Studio, Jane Landino, celebrated 20 years with Taylor Howes in 2022. Jane started on work experience after a career change from being a trader in the City. 

In 2018 Karen founded 'Rest Nest' a charitable initiative that transforms the on-ward rest and break facilities for nurses and healthcare workers in the NHS. 

Taylor Howes has its own shade of navy, which was used in the studio's collaboration with famous British cooker brand, AGA. There is a Taylor Howes AGA.
TAYLOR HOWES
49-51 Cheval Place, London SW7 1EW
+44 (0)20 7349 9017