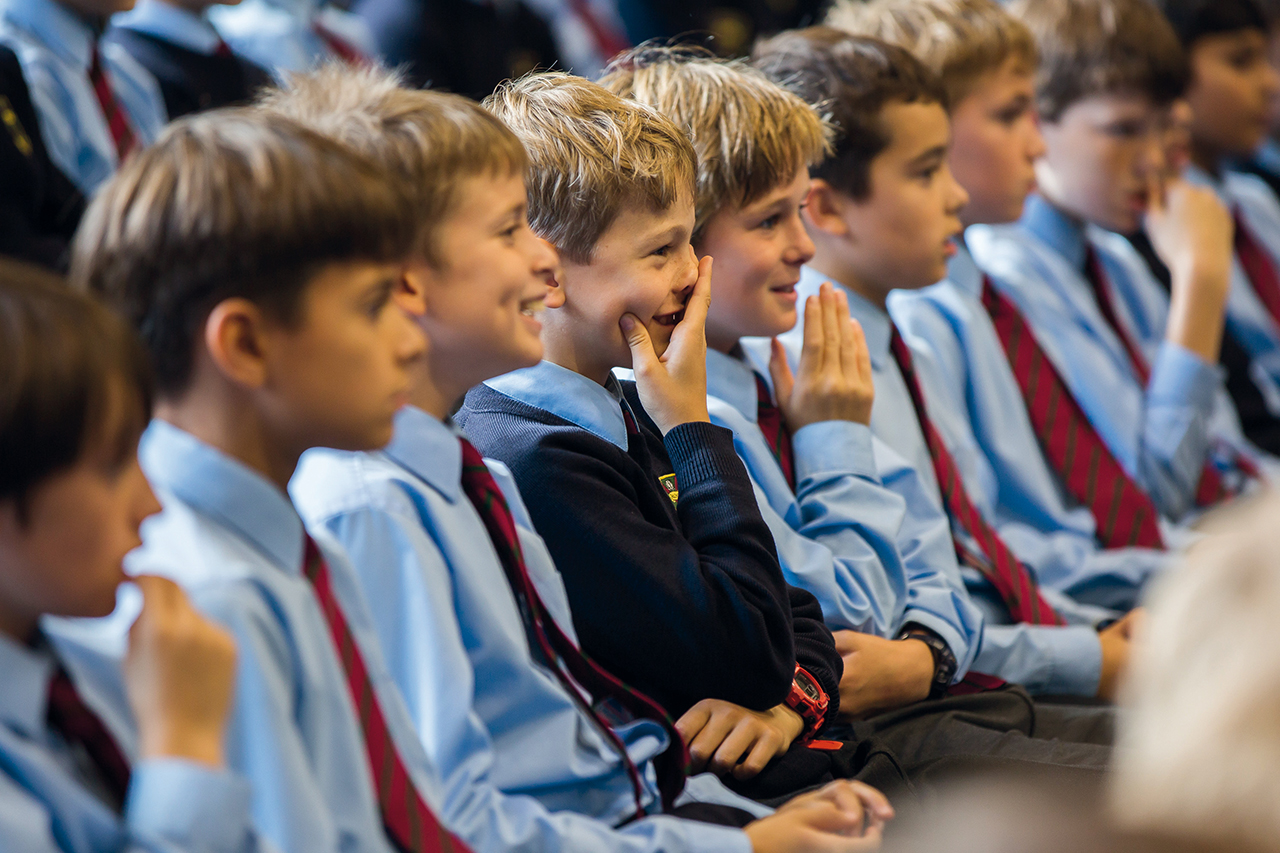 Address: Crown Lane, Farnham Royal, Bucks SL2 3SL
Website: caldicott.com
Founded: 1904
Number of Pupils: 290 boys
Fees: Boarding £8,451; day 9-11 £5,732; day 7-9 £5,238
Ages: 7–13
Head Teacher: Theroshene Naidoo (Acting Head)
Religious Affiliation: Church of England
Entrance Procedure: Short assessment one to one with a teacher.
Contact: Mrs Jan Kemp, 01753 649301
Email: [email protected]
School Visits: Please contact the school for details of open days or to book an individual visit.
The Curriculum
We are a strong academic school with an excellent record in preparing boys for scholarships and Common Entrance to top UK public schools and strive continuously to maintain and uphold this reputation. 
Games & The Arts
We have an excellent reputation for sport, and our facilities are second-to-none. Music, art and drama also hold a high profile within the school, and are valued as a significant part of life in the community and boys all-round education.
Pastoral Care
Pupils first, systems second, is our way at Caldicott and boys' well-being is our main concern. At Caldicott, teachers listen, encourage and support all boys in a warm and open atmosphere. We allow for variation and personality and are always challenging our boys to do their very best.
Senior Exit Schools for the Last Academic Year
Eton, Harrow, Radley, Wellington, St Edward's, Stowe, Charterhouse, Abingdon, Bradfield, Haileybury, Hampton, Marlborough, Oundle, Rugby, Shiplake, TASIS, Tonbridge and Uppingham.
Recent Scholarships
Eton, Harrow, Radley, Rugby, St Edward's, Stowe and Wellington College.
Head Teacher's Philosophy
At prep school, boys learn skills and habits, values and standards, which stay with them for the rest of their lives. We provide a warm and supportive environment in which a boy can flourish and feel valued.
Outstanding Characteristics
Caldicott is situated in 40 acres of beautiful grounds and playing fields. We are just 15 miles from Heathrow Airport and 30 minutes from West London. We operate a daily bus service from Chiswick, Brook Green, Notting Hill and the local area. All boys board for their last two years in preparation for public school.
---
---