Eaton House The Manor Boys' School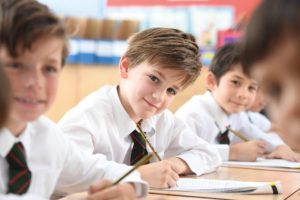 Address: 58 Clapham Northside, London SW4 9RU
Website: eatonhouseschools.com
Founded: 1993
Number of Pupils: 417 (Pre-Prep & Prep)
Ages: 4–13
Fees: (termly) £6,300 (Pre-Prep); £7,560 (Prep)
Head Teacher: Sarah Segrave (Prep); David Wingfield (Pre-Prep)
Religious Affiliation: Non-denominational, Christian ethos
Entrance Procedure: Non-selective at 4+; English and Maths assessment for other year groups; selective 8+ entry
Contact: Sam Feilding, Head of Admissions, 020 3917 5050
Email: [email protected]
School Visits: Book Open House tours (live tours) online at eatonhouseschools.com, or via [email protected]
The Curriculum
EHTM is one of the top feeder schools to Westminster, Eton, St Paul's, Dulwich and many more, from a non-selective at 4+ entry. An ISI Report in 2022 rated Eaton House the Manor 'Excellent'. The Good Schools Guide (2022): 'This is a school with excellent academic outcomes, good value added… and consequently one of really high expectations.' We strive to nurture every boy to achieve his chosen senior school. Offering a curriculum adjusted to fit boys' developmental stages, interests and strengths, we create the best start for each boy. This begins in the Pre-Prep where learning is active, academic and exploratory.
Games & The Arts
Sport is an integral part of life at school, whether boys are representing the school or their House. Specialist sports staff nurture a love of sport and nearly 75 percent of our boys play a musical instrument. Every boy has weekly drama lessons and can get involved in many plays and musical events in the school – all to a high standard.
Pastoral Care
Pastoral care is intrinsic in all we do, the fundamental cornerstone of the school. Our form tutors and House system provide the structure for pastoral care. Our buddy system helps integrate boys into the school from the beginning and our Head of Wellbeing supports all parents.
Recent Scholarships
An impressive number of scholarships in 2022, including an Academic Scholarship to King's College, Wimbledon, a Starred Pass to Eton and Choral, Music and Sports Scholarships at Dulwich College. 
Head Teacher's Philosophy
The Good Schools Guide (2022) comments that Mrs Segrave 'lives and breathes Eaton House.' She feels that: 'A school is a place where children grow, guided by teachers who are determined that they succeed and are happy.' Eaton House The Pre-Prep's Headmaster, Mr David Wingfield, is a maths specialist, praised as one of 'the most motivated teachers we have ever met.' Tatler (2021)
Outstanding Characteristics
Academically outstanding, with many scholarships. Generations of boys go on to Eton, Westminster, St Paul's, Dulwich, Tonbridge, Harrow, King's College Wimbledon, Winchester. All pupils receive offers to an excellent range of schools. Eaton House The Manor Boys' School is part of Eaton House Schools and the Dukes Education family.
---
---