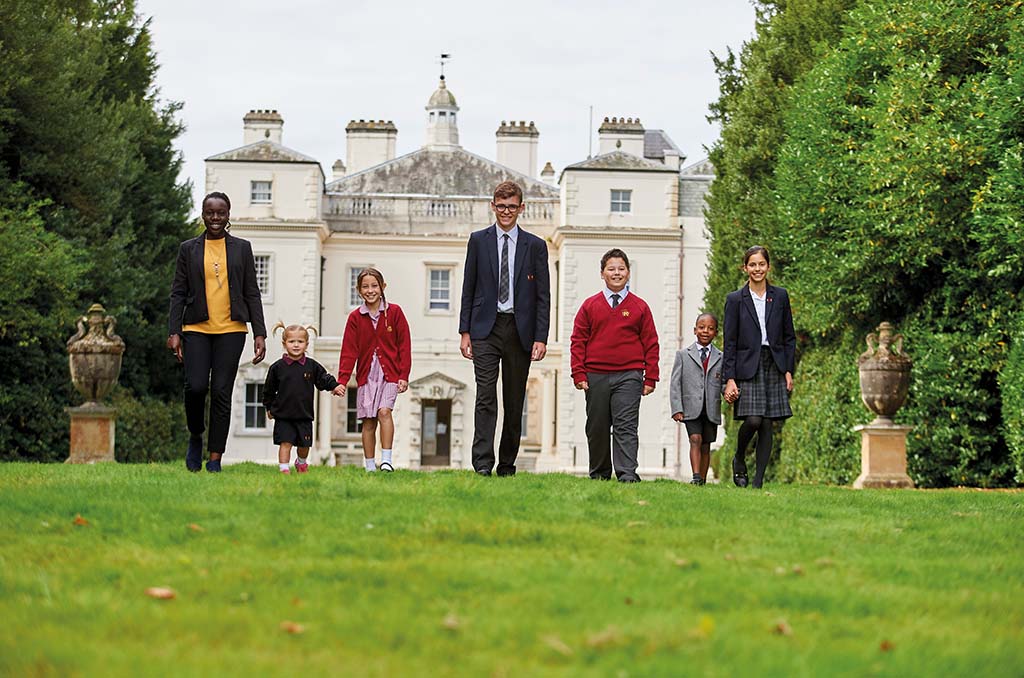 Address: Combe Bank Drive, Sevenoaks, Kent TN14 6AE
Website: www.radnor-sevenoaks.org
Founded: 2016
Number of Pupils: 530 boys and girls
Ages: 2-18
Fees: (termly) from £4,110 to £7,250
Head Teacher: Fraser Halliwell
Religious Affiliation: None
Entrance Procedure: Prep pupils attend a taster day. Written assessment, interview and school references from Year 5 upwards. Sixth Form offers based on GCSE grades
Contact: Katie James, Admissions Registrar; 01959 567166
Email: [email protected]
School Visits: Weekly private tours, small group tours can be booked on the website. Open Days: Prep in March or Senior in Oct.
The Curriculum
As a forward-thinking through school and member of Round Square, our full and exciting curriculum includes creativity in all its forms; genuine intellectual challenges, physical development, teamwork and leadership skills, moral, social, cultural and spiritual development, service to the community and to the world at large. Students study a broad range of subjects at GCSE and A-level.
Games & the Arts
Sport is for all, with football, cricket, hockey and swimming for both boys and girls. Weekly fixtures take place from Year 3 as well as inter-house competitions. There is a large number of co-curricular clubs each week including swim squads, outdoor education and performing arts clubs. Every pupil has the opportunity to take part in a drama production whether on stage or behind the scenes.
Pastoral Care
Our priority is to create a secure, happy and active learning environment where everyone is accepted for who they are, celebrated for what they are good at, challenged and supported to grow in areas of weakness. Our small class sizes, wide ranging co-curricular opportunities, and values-based ethos support our outstanding pastoral care provision.
University Places
Pupils have gone on to a range of courses at universities including University of Oxford and Russell Group universities.
Head Teacher's Philosophy
We firmly believe that all pupils are capable of great things if effectively taught, motivated, and inspired by their school environment. Fostering intellectual curiosity and a thirst for learning in every individual is at the heart of what we do through a varied and engaging curriculum with personalised support in class, the sports arena, creative arts programmes and our wide-ranging co-curricular experiences.
Outstanding Characteristics
Our school values of Excellence, Perseverence, Courage and Respect underpin every aspect of life at Radnor House from Nursery to Sixth Form. In celebrating every individual through our small class sizes and personalised approach, we do so much more than ensure that our pupils are well qualified. Pupils develop an intellectual, moral, social, physical, and spiritual robustness that allows them to become active and responsible young adults equipped to thrive in the world of tomorrow
---
---