Training like an Olympian this January may seem like a daunting task, but Jessica Ennis-Hill is taking it back to basics, she tells Sofia Tindall.
The Best Exercise Classes in London
Going for Gold: How to Train Like an Olympian with Jessica Ennis-Hill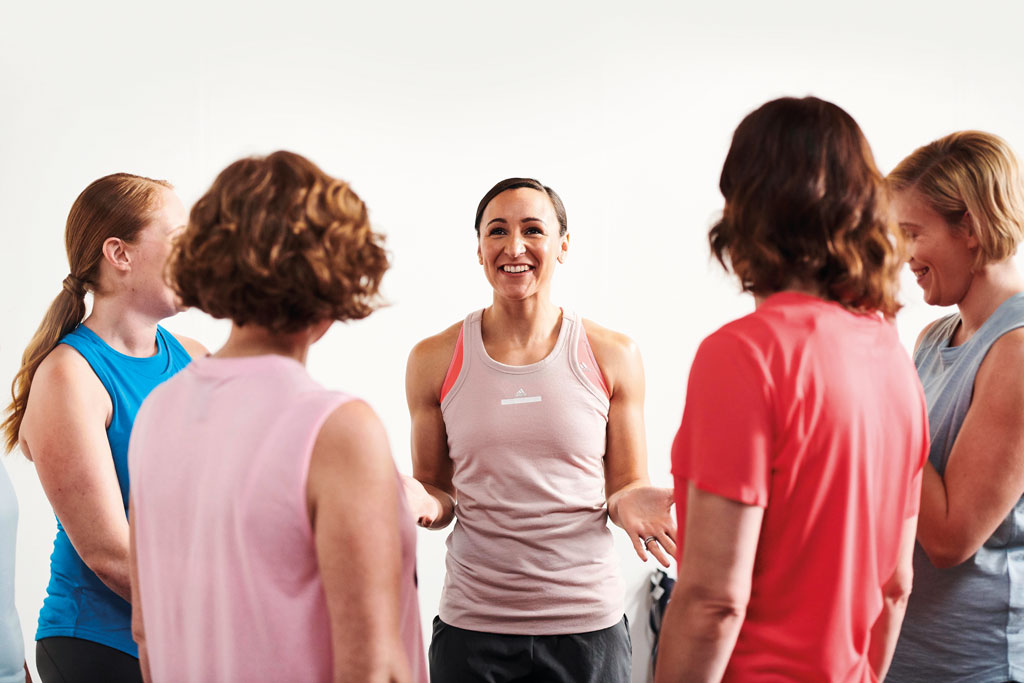 Wearing a fawn roll-neck studded with leopard print and indigo jeans against the brisk November day, Jessica Ennis-Hill could be any parent on the school run. But it would be a very fast run: a 100m hurdle in 12.54 seconds, to be precise. In the Hospital Club in Covent Garden, she looks remarkably relaxed for someone who's achieved so much in the last seven years: three World Championship titles, an Olympic gold medal in the 2012 London games and receiving a damehood from the Queen for her services to sport in 2017.
As someone who skips the gym more often than I would care to admit in print, I can't quite believe that I have the opportunity to grill her about my New Year's resolutions. I'm bursting with questions: what's the regime for training like an Olympian? Is there a secret formula? What are the insider tricks?
A Guide to Alternative Wellness in London
'I don't think there are really any secrets,' Jessica tells me. 'For me it's about balance and not neglecting any areas of wellness.' In addition to running and doing various elements of strength training and circuits, a key ingredient in any fitness week is rest, she says. '[It's about] taking time to switch off and take time for yourself is important, but really hard to do sometimes'.
Ennis-Hill may be switching-off from training now and then, but she's definitely not stopping; instead  she's now turned her talents to the ever-growing trend for fitness apps – hence Jennis, her app that offers a condensed version of the circuits she completed as an elite athlete heading for the Olympics. 'Ironically, on a Monday I still do the same exercises that I used to do every Monday [in training]. It's nothing that amazing or different, but it works. I've learnt that through the years'.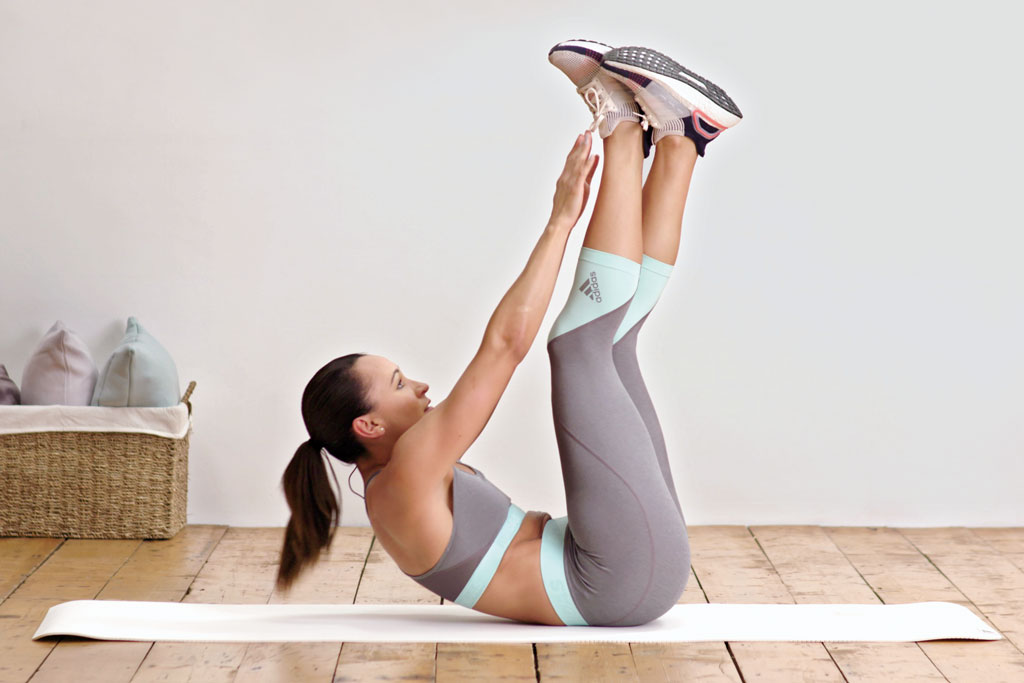 Training like an Olympian in the thick of January when you feel like burying yourself in a bowl of pasta? It sounds daunting, but you can make a difference in the time it takes to boil an egg, promises Ennis-Hill. On lazy days (yes, astonishingly she also has them) she'll do a five-minute circuit from the Jennis YouTube channel, working muscle groups with as few as ten reps of each exercise. 'It's done in less than five minutes, but you isolate muscles – the core or glutes – so you feel really fatigued after.'
The wellness market has become flooded with different options, so it's hard not to be distracted by the latest matcha powder, ionising water bottle or pilates-barre hybrid class. I'm surprised to find that Ennis-Hill is as capable of being sidetracked by the latest fitness craze as I am. 'For me it's definitely about not being distracted by the latest workouts and I don't believe in fads,' she says. 'My trick is to draw it back to basics.' That means burpees, press-ups, and old-school exercises that work you hard. 'They're exercises that make the biggest difference: they work you hard cardiovascularly and you get so much fitter from that kind of workout.'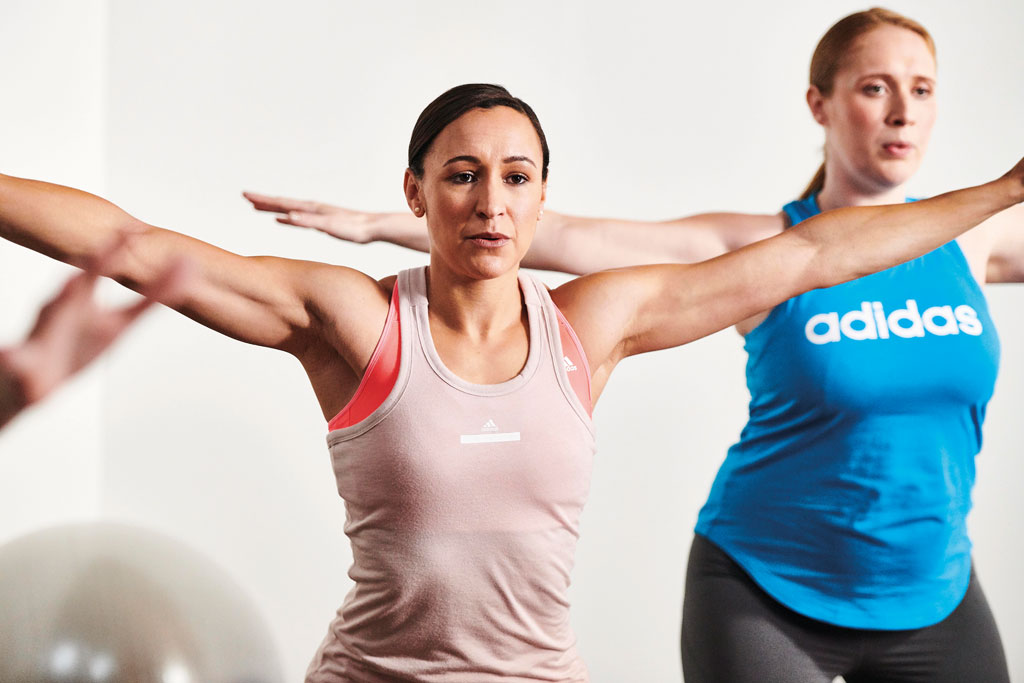 What about the pitfalls or common mistakes you can stumble on at the beginning of a fitness mission? 'At the beginning of the year everyone's the same aren't they! It's like: "It's January, I'm getting fit." You can set yourself a target that's not quite achievable and that's the biggest thing to stop you right in your tracks.' Her advice is to keep it simple and set measurable goals (like a 5k run rather than a full marathon) that you can stick to. She's a big believer in being kind to yourself. 'Don't be too hard on yourself in the beginning. It's the biggest thing to stop you right in your tracks. Build up gradually, because you will get fitter [that way] and to the point that you need to.'
A lot has changed since 2016, the year that Ennis-Hill retired from the world of sport. As the smiling girl from Sheffield she became the face of GB athletics, and she's still just as grounded as the day the stunned nation watched her win heptathlon gold, but the chief difference, aside from being made a Dame, is that she now has two children. Motherhood brings different time pressures to those she faced as an athlete. On busy weeks she'll fit in a couple of circuits and an invigorating run alongside the natural exercise that comes from taking the dogs out or walking to the school gates. 'Having two kids, and with everything else going on, I just try to find those little bits of time where I can be good to myself,' she says.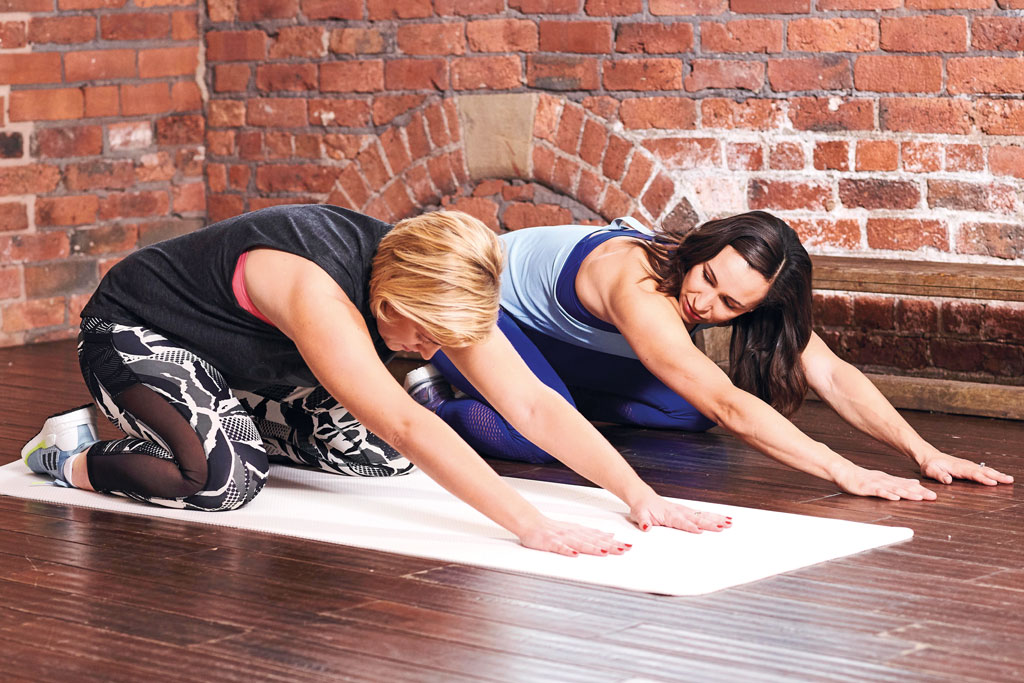 Ennis-Hill's idols used to be sporting legends like Denise Lewis, but she now draws inspiration from other mums. 'Whatever their career is or however many kids they have, you just have a new-found respect for how incredible mums can be, juggling everything and still being successful,' she says. Does she thinks her children will follow in her footsteps? She laughs. 'Liv can run really fast around the island in the kitchen. Maybe she'll be a sprinter?'
She's recently discovered the time-saving bonus of Mindful Chef boxes, which are 'really nutritionally balanced'. But nothing beats Italian food for a bit of indulgence, she tells me. 'I like cooking pasta and aubergines. Especially when it's cold outside – you want things with great ingredients that you can shove in a pot or in the oven.' To wind down she'll clock time on the yoga mat – but sometimes an evening on the sofa does the trick just as well. 'I'm definitely guilty of just wanting to put on my PJs, sit on the sofa and watch Netflix.' Now that's the kind of balance I can definitely get on board with.
Jessica Ennis-Hill has launched jennis fitness available to download on iOS and Android. £9.99 per month. jennisfitness.com
READ MORE:
The Best Exercise Classes in London / London's Best Yoga Studios / Free Exercise in London: A Guide
---