We're headlong into Lendy Cowes Week from 4-11 August and those headwinds have never felt so good.
Today is Ladies Day at Lendy Cowes Week, where regatta festivities up the ante on the water and around town. Women clad in nautical dress, the traditional seafaring navy and white stripes, might receive an award from the Cowes Week RIB that will be out and about dropping off prizes to those suitably attired. The highlight of the day's celebrations will be the presentation of the Ladies Day Trophy, but there is a whole host of other themed activities dropping anchor.
A Guide to Feeling That Salty Spray at Lendy Cowes Week 2018
The Lendy Lounge will hold a 'Girls That Can' workshop, a girls only challenge to build a boat that is both lightweight and strong using cutting edge materials in order to learn what makes a sailing boat foil. Participants can sign up at the 1851 Trust stand along the Parade for an 11:15 or 14:15 start.
Since 2006, the Tuesday of Cowes Week has been a Ladies Day, which celebrates the contribution and achievement of women in sailing and recognizes some of the major successes of women in the sport. While there are many women out racing, it is less common for ladies to take the helm, so on Lendy Ladies Day, lady drivers are encouraged. The Royal Southern Ariel Trophy will be awarded to the female helm with the best overall result on Lendy Ladies Day.
The Schedule
Racing is supposed to start at 10 am every day, but Lendy Cowes Week scheduling is contingent on weather conditions. Details change, so find the most up to date start times, course conditions and stats online. Live coverage is also streaming.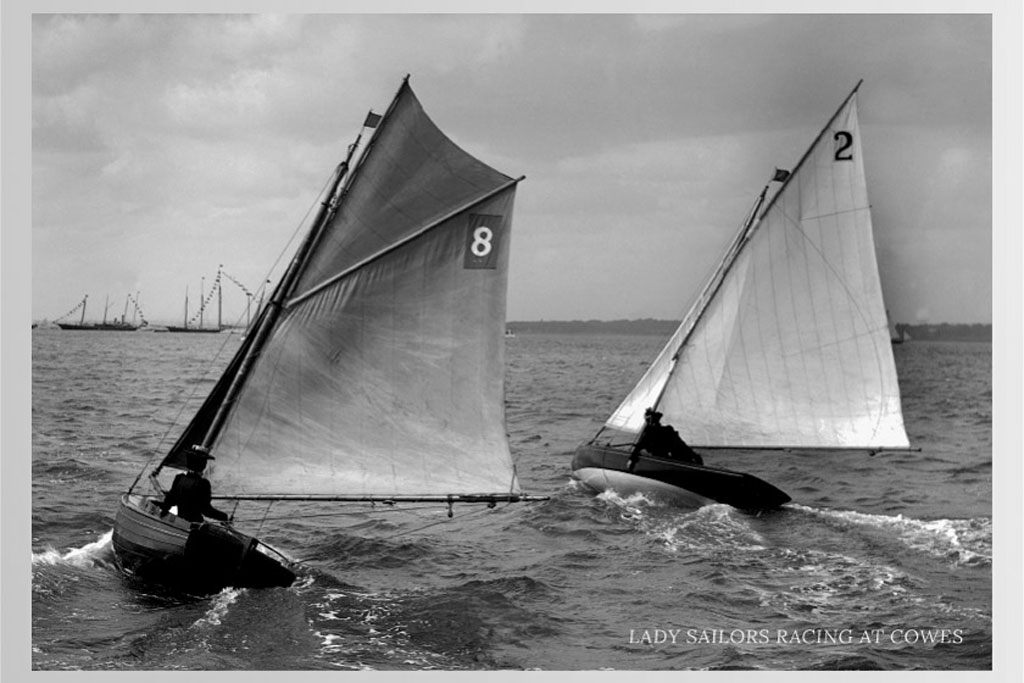 Sneak Peak: Inside the September Sporting Issue
A Bit of History
Cowes Week, held in early August every year since 1826, except during the two world wars, is one of the UK's longest running and most successful sporting events.
Traditionally, Cowes Week takes place after Glorious Goodwood and before the Glorious Twelfth (the first day of the grouse shooting season) – occasionally the traditional dates are changed to ensure optimum racing, taking account of the tides. The regatta has evolved since 1826: now between 800 and 1,000 boats in up to forty different handicap, one-design and multihull classes race every day for eight days. It is this complete mixture of classic and ultra-modern designs that gives the regatta its uniqueness. Several classes that raced more than 50 years ago are still racing today: Dragons, Flying Fifteens, Redwings, Sea View Mermaids, Solent Sunbeams, Swallows, Victories and X-one-designs. New classes are also introduced as they increase in popularity.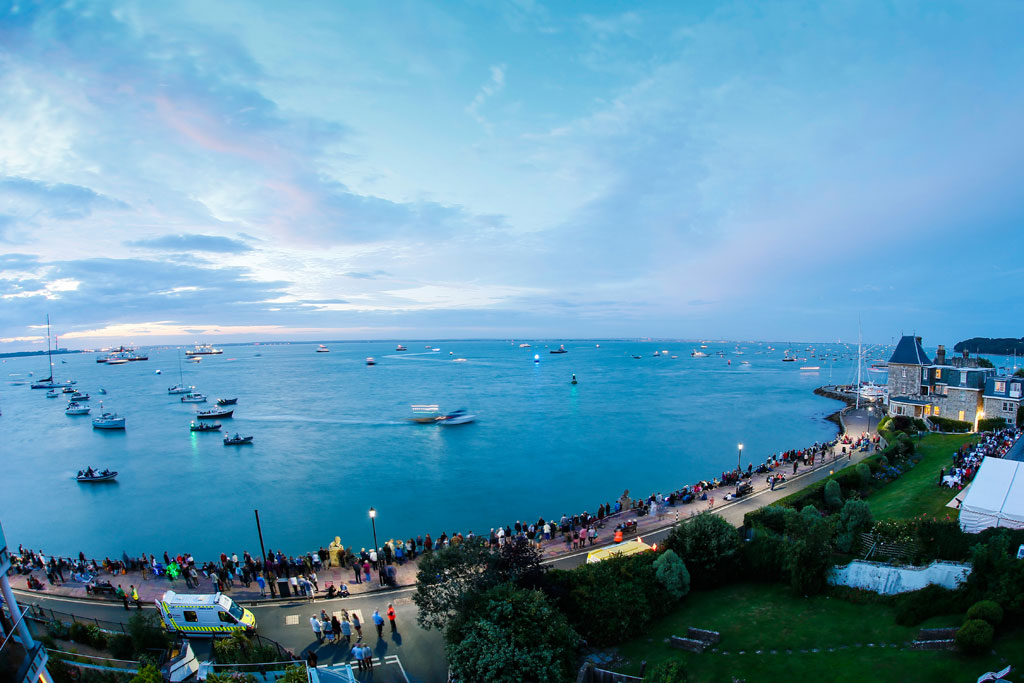 Spectators
One of the best locations to watch the starts ashore each morning is the area between the Castle of the Royal Yacht Squadron and the cannons – don't mind loud bangs, do you? You can also hear the race officers giving their countdowns and calling the starts from the Royal Yacht Squadron battlements. In the afternoon, head along the Green towards Egypt Point to watch the fleet as they finish.
For those wanting to watch from the water, there are a number of spectator boat options, offering trips to watch the racing action up close. Trips are an hour-long and depart 11am, 12.30pm and 2pm from Trinity Landing on Cowes Parade. Each trip costs £12.50 for an adult and £8 for a child. Bookings can be made at the Regatta Centre on the Parade or at lendycowesweek.co.uk. 
RIB rides are available throughout the week with departures at 10am, 11am, 12pm, 1.30pm, 2.30pm and 3.30pm. The 60 minute blast across the yacht-filled Solent take spectators as close as they can get to the action. Each trip costs £36 for an adult and £25 for a child.
Festival Fun
There's about as much going on onshore as there is offshore. A full entertainment schedule is available online, but here are a couple events to which we'd recommend hotfooting it.
7, August: 14:30 – 16:30. Shepards Marina. Maiden Factor Q & A Event.
Meet and greet the women who will take Maiden on her 3 year voyage from September 2018. Tracy Edwards MBE will be joined by some of the original crew members.
8, August:16:10 – 17:00. Cowes Parade. Theia.
A young, vibrant three-piece that has already released a string of albums and played a number of the UK's leading festivals. The band's acoustic single 'Home' recently won 'single of the year' at the X Awards.
9, August: 22:00 – 02:00. Shepards Marina. Sugar Store Night Club – Crew Cap After Party.
Back to the old school classics, Cowes original nightclub, open every night of Lendy Cowes Week with DJ's and atmosphere, it's the place to be seen after dark at Lendy Cowes Week.
10, August: 11:00 – 22:00. Northwood House. Giant Observation Wheel.
At over 100ft high, the wheel one of the largest of it's type travelling the UK and gives stunning views over Cowes and the Solent.
11, August: 19:00 – 20:30. Cowes Parade. The Accelerators.
Isle of Wight Rock 'n' Roll Band – a firm favourite with the locals.
Where to Stay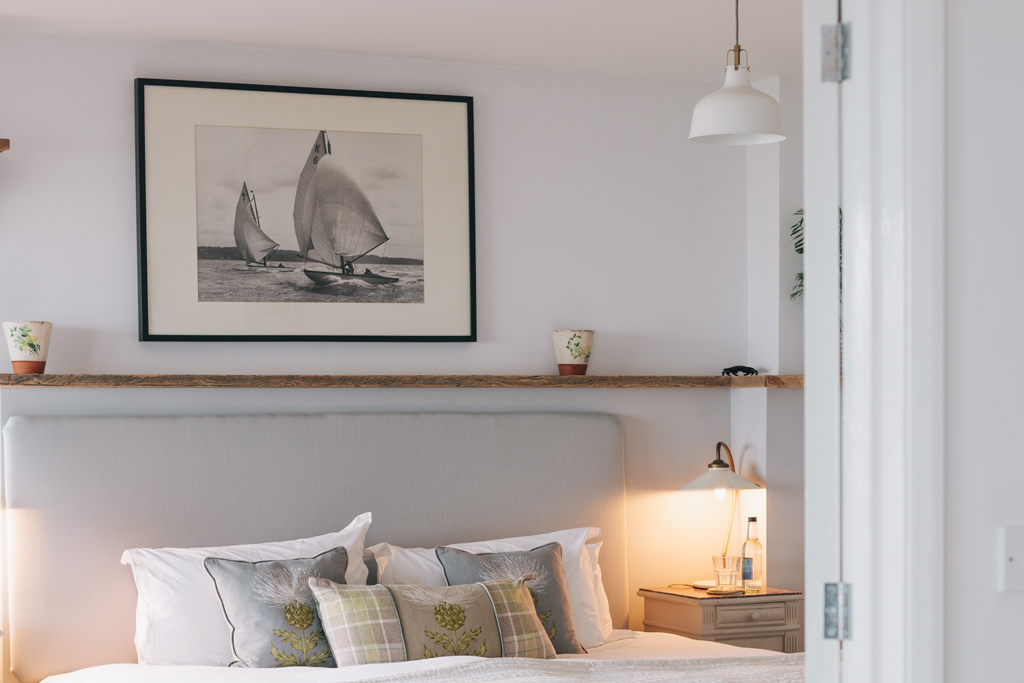 The Little Gloster – Gurnard, Isle of Wight: On a small bay overlooking the Solent is an outstanding restaurant-with-rooms run with verve and passion by islander Ben Cooke andhis wife Holly. Its name harks back to the prestigious, now closed, Gloster Hotel in nearby Cowes, owned by Ben's British grandfather and Danish grandmother, fondly known to all as Mormor. Head chef/owner Ben, who is found behind the range, produces excellent, unfussy dishes in an open kitchen within the simple, glass-encased dining room (don't miss the home-cured gravadlax served with Danish style caviar). Holly, energetic and warm, is in charge of the front of house team and the many events held in this beautiful spot, as well as the office and three bedrooms. She also makes the 'Uffa Pasta' for their family-friendly, three-course Pasta Wednesdays menu, for just £20 per person. Scandinavian elegance defines the bedrooms and all three – including the stunning Garden Suite with private terrace, huge bathroom and separate sitting room – have wonderful sea views. Doubles from £130 +44 (0)1983 298776; thelittlegloster.com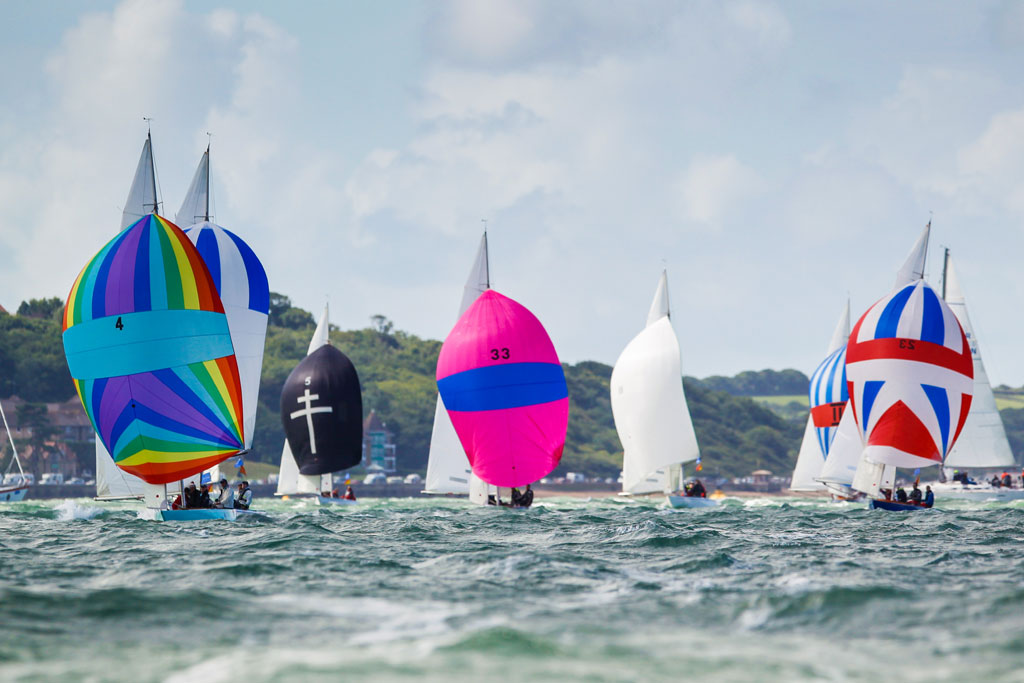 Getting There
There are regular ferries to and from the Island and even during Lendy Cowes Week there is no need to book as a foot passenger. If you plan to bring a car to the Island remember that parking in Cowes is very limited and bookings are essential.
Car Ferry: Red Funnel Ferries, Terminal 1, Dock Gate 7 off Town Quay Road, SO14 2AL
The car ferry runs from Southampton to East Cowes. The journey takes 55 minutes and departures are every hour in the summer. The terminal in Southampton is very easy to get to, just follow the A303/A36 or A35/A31 from the West, the M3/A34/M40 from the North or M27/A27/A3 from the East. A floating bridge for both foot passengers and vehicles connects East and West Cowes across the River Medina
Red Jet Hi-Speed Service: Terminal 2, Town Quay, SO14 2AQ
The Red Jet runs from Southampton to West Cowes. There are sailings every 30 minutes at peak times including Saturdays and every 60 minutes at off-peak times. The crossing takes under 25 minutes at speeds up to 40 knots!
Parking
If you do decide to bring your car across to the Island for the regatta, or if you are planning on driving across to Cowes from another Island location, then parking is provided in the grassed areas at Northwood House (off Ward Avenue), courtesy of the Northwood House Trustees and Cowes Carnival. All proceeds go to the restoration of Northwood House.
What's On in the Country: The Culture Diary
---