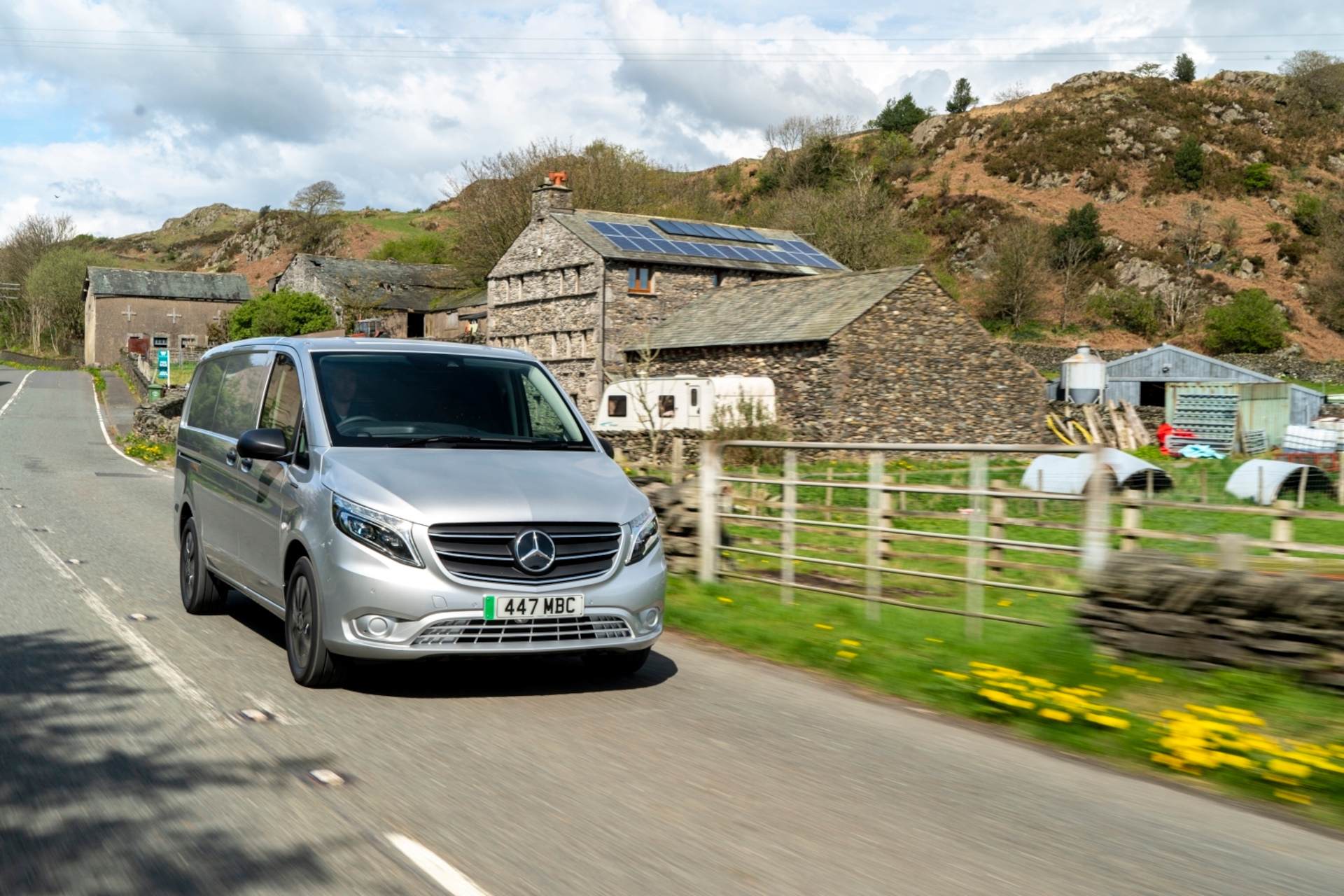 The Green Lane: Mercedes eVito
---
Motoring editor Jeremy Taylor and sustainable fashion expert Jessica Saunders load up in the latest electric panel van from Mercedes.
The Green Lane: Mercedes eVito
JT – It wasn't that long ago we tested the Vauxhall Combo-e – a handy mid-size panel van that proved a willing workhorse for moving our furniture from London to the country. The eVito is also all-electric but much bigger.
JS – The Mercedes looks like every other van to me. They don't shout about its electric credentials, do they! Wonderful to think that vans like this will soon replace diesel delivery vehicles on our streets.
The eVito was Mercedes' first full electric van but it was sadly lacking in battery range. Well, they've addressed that issue with this 2022 van and increased it from an official 92 miles to a more respectable 162. Of course, you won't ever achieve that – somewhere around 138 is more likely in the real world.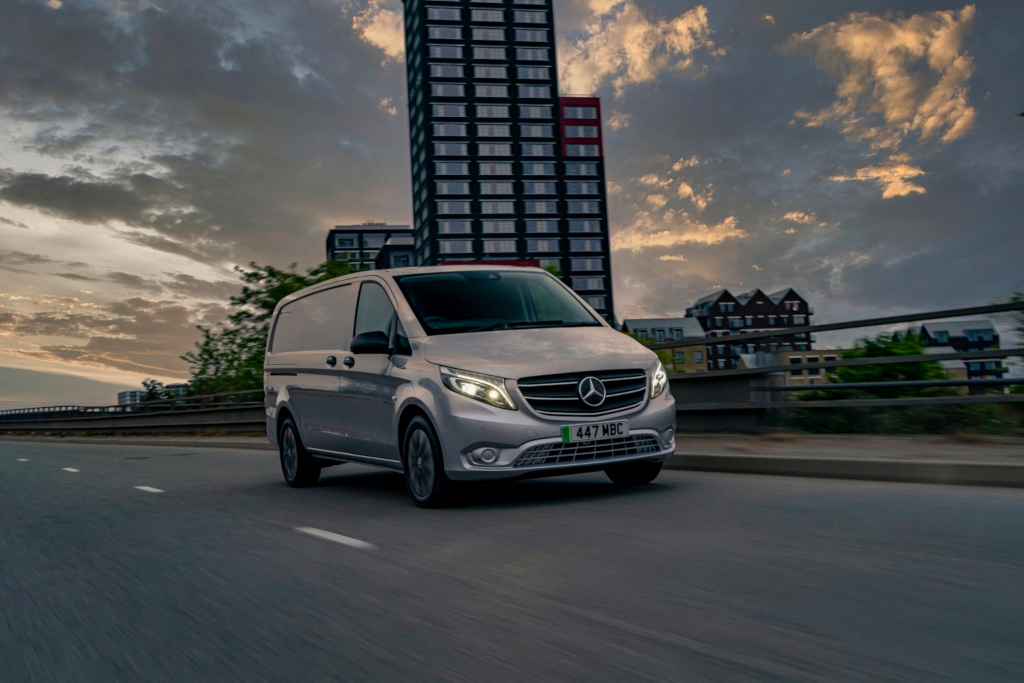 And you really can't tell it apart from a diesel-engined van?
No, you have to look hard. The electric version has a charging flap forward of the front wheel – but the green electric vehicle number plate is the best clue. It's also a bit more expensive with all that battery technology – prices start at £43,600 excluding VAT and the 66 kWh battery will go from 10 to 80 per cent in 35 minutes, if you can find an elusive rapid charger. Otherwise, it takes about 19 hours with a three-pin plug.
Do all those batteries eat into the load carrying area?
No, not at all because they are under the floor. It also comes in two sizes, Long and Extra-Long – or L2 and L3 (I don't know what happened to L1!). Businessfolk will want to know it can cope with up to a 923kg payload, despite the eVito weighing a whopping 3.2 with those batteries, of course.
It was massively spacious but living in the country, I do rather worry the range might not be good enough.
Yes, well as you are one of the few people I know to actually run out of power in an electric car, it's a subject close to your heart! If you want extra distance, there is competition from the cheaper Vauxhall Vivaro-e and Citroen e-Dispatch, which go further and carry more weight too.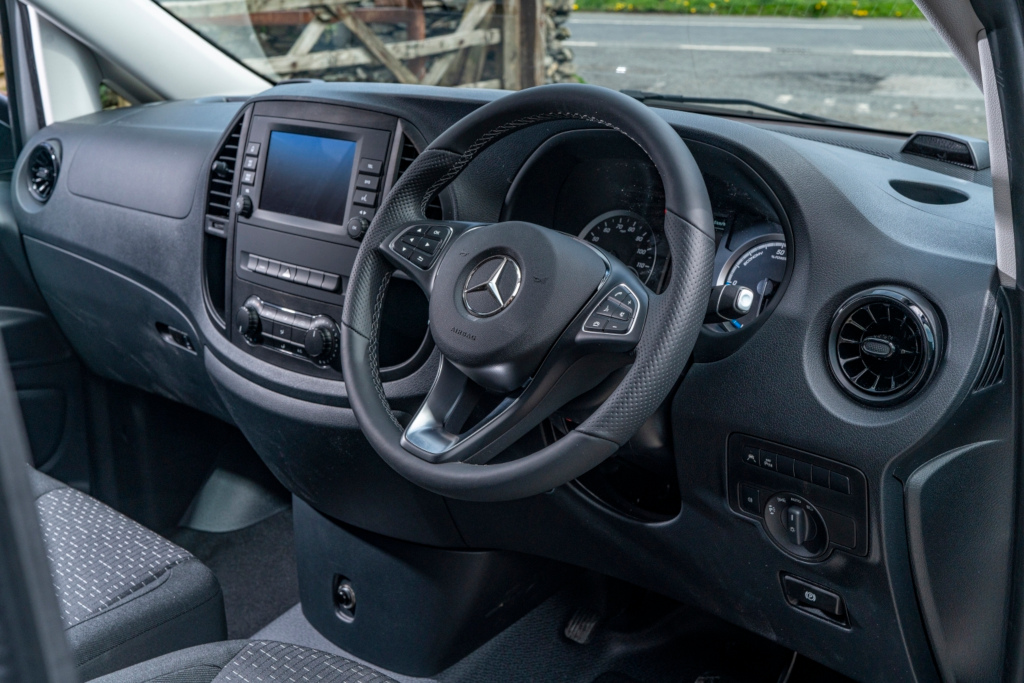 Yes, but I doubt either of them has such a plush cabin as the Mercedes, right?
Indeed, the build quality is excellent, although some of the controls are a bit old fashioned and not up to passenger car standards. I'm sure the foot-operated parking brake has caught a few drivers out too. Worst of all, the infotainment system looks like it came from a 2005 Nissan. Very old school and slow. It's been upgraded for 2022 but still lags behind key rivals.
Still, the eVito was comfortable and drove like a conventional SUV. The reversing camera came in useful, loading the back was easy with sliding doors on each side, and thank heavens, it has air conditioning!
I can't imagine how hot it would be in a van this week without air con! I notice the eVito also has a safety system called Crosswind Assist – which would be extremely useful in a strong side wind. The batteries are guaranteed for eight years and if you service the van with Mercedes, roadside assistance is free for up to 30 years. Oh, and the steering wheel paddle-shifters might confuse some people because like all electric vehicles, the eVito has no gears.
Okay, so what do they do?
They control the different braking modes. One of the joys of an EV is that electric motors can do the braking for you, recouping energy from braking and putting it back into the battery at the same time. How forceful that braking is can be adjusted via the shifters.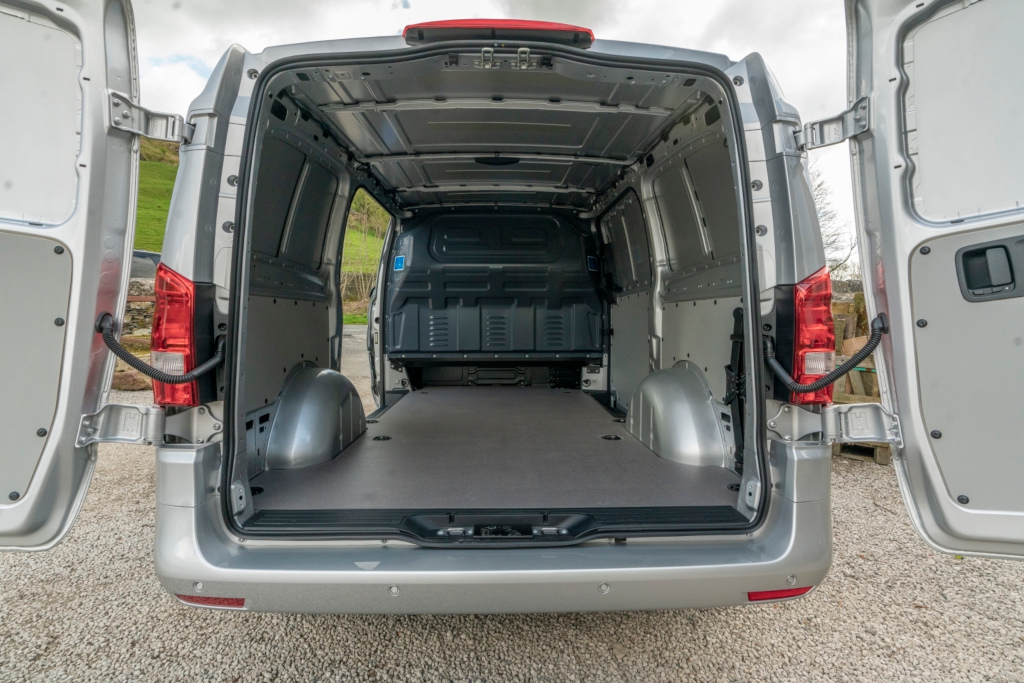 So I may never have to touch a brake pedal again?
In theory, that's possible, but don't bank on it!
Jessica Saunders is Director of Programmes at London College of Fashion, studying for a PhD in sustainable e-textile design.
SEE MORE