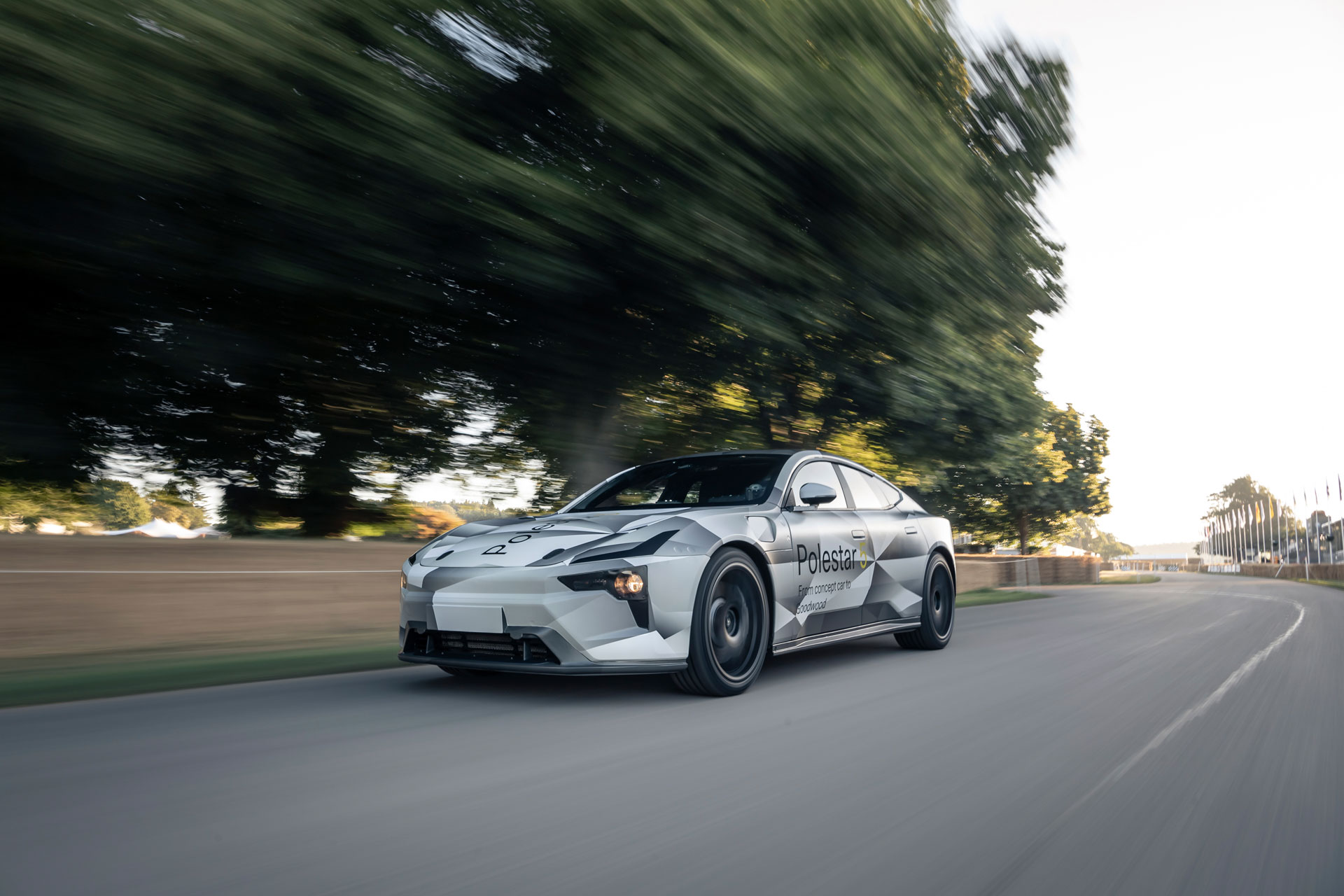 Polestar 5 — The Green Lane
---
'Is the new Polestar 5 going to upset Elon Musk?'
The Polestar 5 is a rocket ship coupe set to outperform a supercar – Motoring editor Jeremy Taylor and sustainable fashion expert Jessica Saunders discuss
Polestar 5 — The Green Lane
JS – Polestar seems to have come from nowhere. They've only been an entity for five years, now they are wowing crowds at last weekend's Goodwood Festival of Speed with an incredible car.
The Green Lane: The Polestar 1 Review
JT – Yes, the premium arm of Volvo is also backed by Chinese conglomerate Geely. They have thrown money at the all-electric brand and last week listed the company to raise an estimated £700 million in stock. There will be plenty of interest.
So what is the Polestar 5 like? I watched it fly silently up the famous 'hill' by Goodwood House. The performance was amazing.
5 will be Polestar's flagship EV when it launches in 2024, with two motors turning out a massive 884 hp – that's more than a Porsche, Lamborghini or Ferrari. The Goodwood car was officially a prototype but Polestar have a habit of revealing 'prototypes' then building them for production.
I loved the Polestar 1 and I see more and more Polestar 2's on the road.
It's interesting that although Polestar sprang out of Volvo in Sweden, the company is now distancing itself from that same brand. It seems to be going upmarket and looking less like a Volvo with every new model. They built 29,000 cars last year but want to increase that to almost 300,000 by the end of 2025.
You weren't able to drive the 5 – is the new Polestar's performance going to upset Elon Musk? His Tesla Model S has been the class leader in the electric coupe market.
The Model S was certainly the first but both the high-performance Audi e-tron GT RS and Porsche Taycan are arguably more thrilling and stylish. The Polestar 5 is not far off Bugatti Veyron power and will cost much less.
Why the funky paintwork in our photos?
Simply because this is the prototype. The camouflage wrap can't hide a low-slung shape and futuristic features. Underneath is a lightweight, ultra-stuff aluminium chassis to compensate for the weight of the batteries. It looked a winner to me and will no doubt be very competitively priced too.
And I've read the 5 has been developed in the UK rather than Sweden – it's the first car not to be based on an existing Volvo.
Yes, it's almost a British car, which is a rare thing these days! One to watch, for sure.
Jessica Saunders is Director of Programmes at London College of Fashion, studying for a PhD in sustainable e-textile design.
Mercedes-Benz EQS Review / Polestar 1 Review / The Hispano Suiza Carmen/Audi RS e-tron GT
Main Image: Courtesy of Polestar