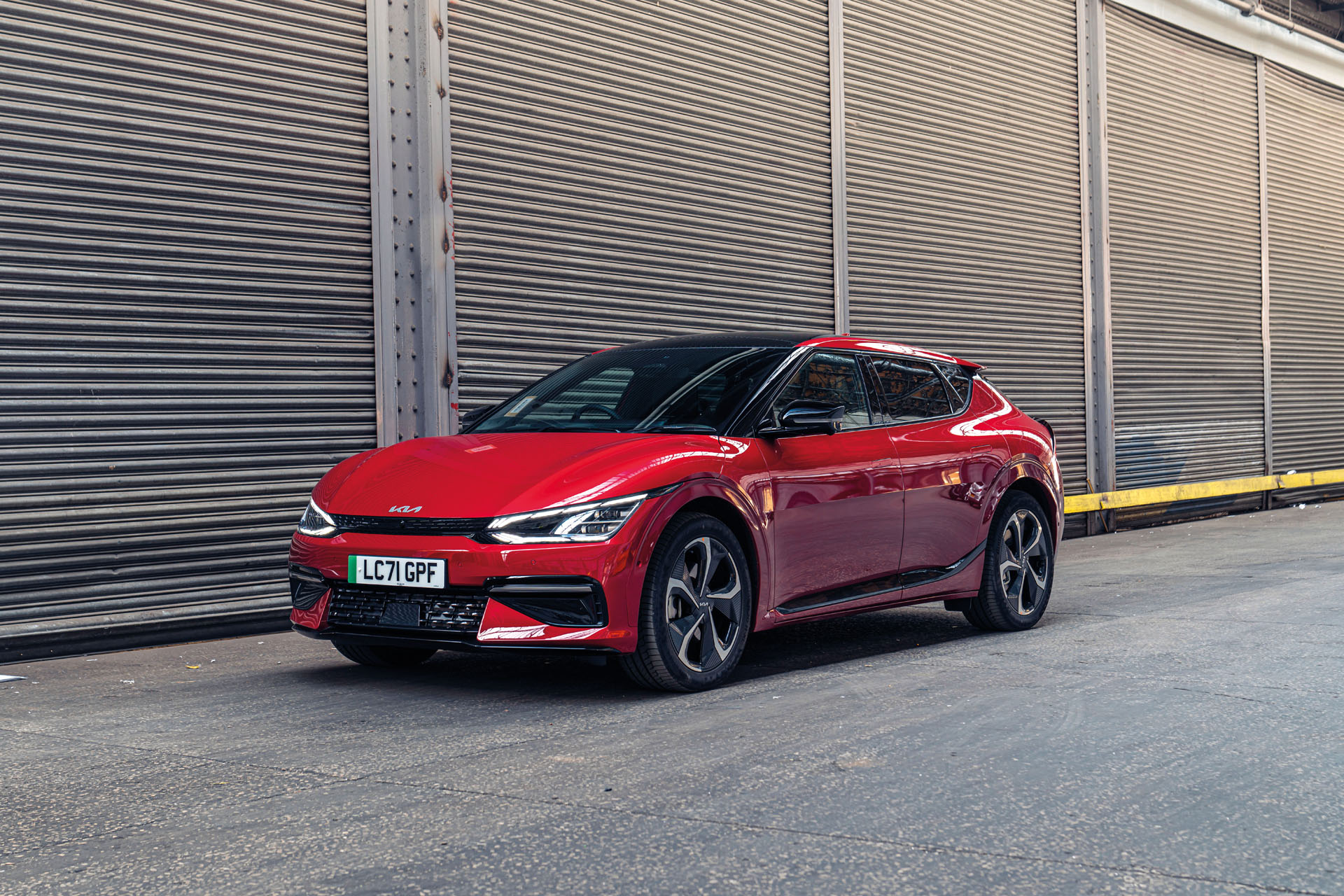 Road Test: Kia EV6
---
Jeremy Taylor tests out the new fully electric crossover from Kia
Is this the best electric car on the road? Jeremy Taylor drives the hugely impressive Kia EV6
Road Test: Kia EV6
Kia EV6 GT-Line S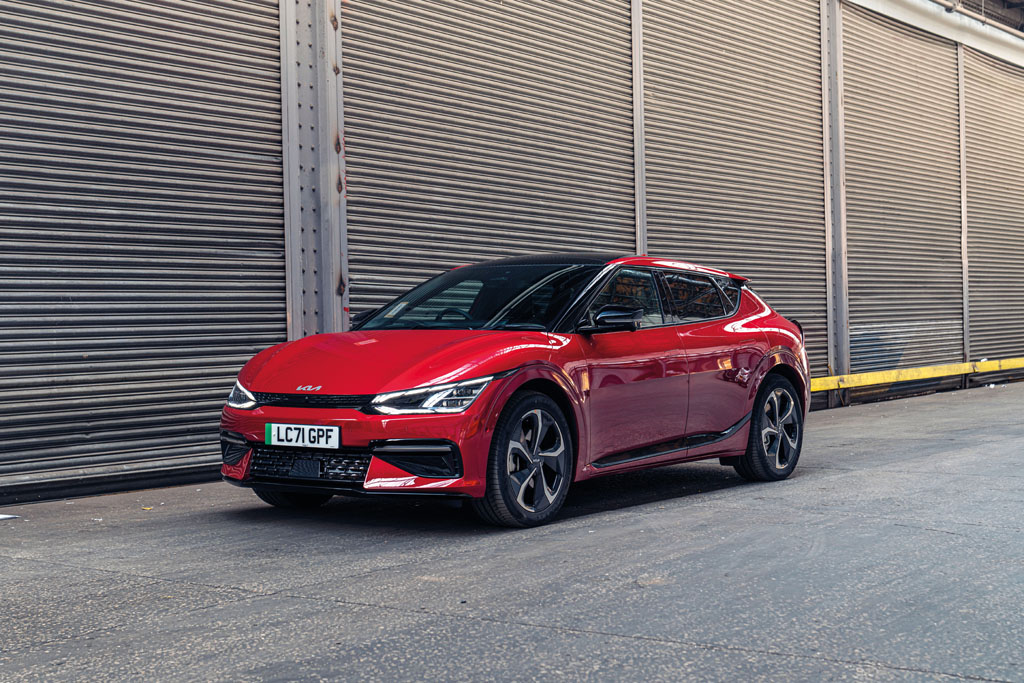 PRICE £51,945
BATTERY 77.4 kWh
POWER 321bhp
0-62MPH 5.2 seconds
RANGE 391 miles
STREAMING Electric Avenue – Eddie Grant
TOWN
Every now and again a new car takes the motoring world by scruff of the neck and gives it a good shake. The pure electric Kia EV6 is one such vehicle and I can't recommend it highly enough. Just like the Hyundai Ioniq 5, this is an engaging, fun to drive SUV, offering good range, fast charging and a lot of space. It's not cheap but I can't think of another car that does so much for the same money.
This is Kia's first dedicated electric vehicle and one of 11 battery models due by 2026. The company is leading the EV revolution – way ahead of premium German rivals and pioneering the path to a greener, cleaner future. Around town it's relaxed, refined and whisper quiet. The raised driving position offers great visibility and with cameras and sensors parking is a doddle. The curved, 12.3-inch touchscreen is stateof-the-art, while the ventilated seats are simply fantastic.
Kia is on trend with materials, too. Recycled plastic bottles are used in the dashboard, while 'vegan' leather adds a touch of class. Not that this Kia needs it – the EV6 feels plusher than a Tesla and a very comfortable place to sit. The equipment list is vast – lots of safety tech, large sunroof, automatic headlights and a thumpingly good music system. If the 490-litre boot isn't large enough, there's extra space under the bonnet, too.
RATING: 5/5 HANDBAGS
COUNTRY
Family-friendly SUVs aren't meant to be this good to drive. With all-wheel drive and two electric motors turning the wheels, the EV6 can glide along at a fair old pace. It's not a sports car with so much battery weight but 321bhp is not to be sniffed at. Despite official range figures, in the real world the Kia can manage around 250 miles between charge stations – more than enough for most drivers, even those who live in the countryside with fewer charging options.
Sleek styling means the low roofline impacts on rear-seat headroom but don't let that put you off. On long journeys, the airy feel of the cabin is enhanced by that glass sunroof. Not everybody likes the exterior but at least the Kia is a distinctive-looking car. It also isn't afflicted with an enormous fake grille at the front – a problem that seems to trouble so many EV designers. Dynamically, the EV6 is not on a par with the all-electric Porsche Taycan but then the Kia is considerably cheaper. The Kia has just as much standard equipment, and will also turn heads in the supermarket car park.
Still not convinced? Kia also offers a seven year/100,000-mile warranty on the EV6, combined with interest-free instalment plans for servicing costs. I'm struggling to find fault with this car – even the reliability surveys put Kia near the top.
RATING: 5/5 WELLIES
MORE ROAD TEST: 
Mercedes G-Class / The Vauxhall Mokka-e Elite Nav Premium / Mazda MX-5