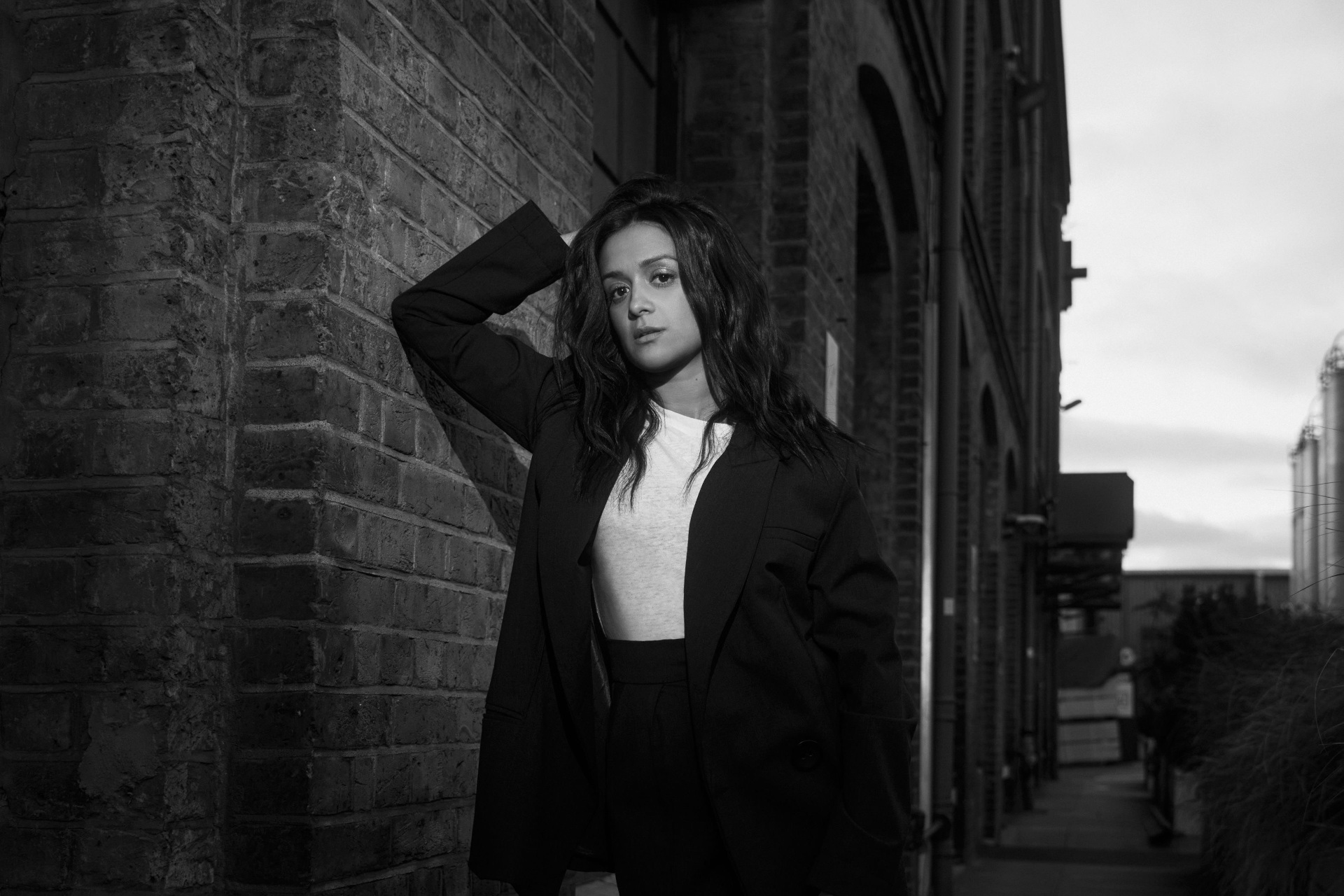 'I have always been drawn to playing strong female roles': Amy-Leigh Hickman On You Season 4
---
The actress shares what it was like to film the psychological thriller-turned-murder mystery
Whether you binged every episode as soon as it dropped or have yet to catch up on all the hype, we're still talking about Netflix smash-hit You and its killer (no pun intended) season 4 finale. C&TH Beauty Director Nathalie Eleni sat down with Amy-Leigh Hickman, who stars as Nadia, to find out what it was like preparing for the show, which murder mysteries are worth reading and the beauty products she keeps on standby. 
You Season 4: All The London Filming Locations Seen On Screen
'I have always been drawn to playing strong female roles': Amy-Leigh Hickman On You Season Four
Hi Amy-Leigh, thanks for joining us today! Can you kick us off by telling us a bit about your character in You, Nadia Farran? What drew you to the role?
Apart from the fact I was a fan of the show beforehand, I have always been drawn to playing strong female roles. So, the fact I could play a character like Nadia in a show I already loved I knew was a big incentive for chasing the role.
According to Deadline, You Season 4 (Part 1) was in the Top 10 in 90 countries and Netflix's most-viewed title of the week on its release. Now that Part 2 has dropped, can you tell us more of what we can expect?
In Part 2, the audience is going to have all of its questions answered. It is totally different from the first part. I keep seeing people's theories online and so far I haven't seen one person that has figured it out correctly, so I know for sure the audience are going to be shocked.
Nadia is an avid mystery novel reader – a trait that Joe exploits. How would you rate your detective skills on a scale from Nancy Drew to Hercule Poirot?
I think before I started working on the show, I would have been a useless sidekick as Nadia! However, I have since then read an awful lot of whodunnits so I like to think now I have a small fraction of her skills. I am however nowhere near to her standards, which you will see throughout the next five episodes.
Sounds like perfect research for the role! Do you have any whodunnit recommendations?
The Body in the Library by Agatha Christie was my favourite. I was actually tempted to just skip to the last chapter before coming back to read the rest of the book in the right order, I wanted to know what happened so badly.
You were in a lot of children's and teen's shows growing up. If you could choose, would you rather be a care worker at the Dumping Ground or a teacher at Ackley Bridge? 
I think a care worker. I don't think I would be much use as a school teacher. I definitely have more skills with helping and understanding people than teaching maths!
Tell us about some of your indulgences. Any guilty pleasures?
Re-watching British sitcoms over and over again. God knows how many times I have seen every episode of Ab Fab.
How do you relax after a day on the set of a murder mystery series?
Cooking and listening to a podcast or watching a comedy. It's a good way to end the day on a positive note.
Is there a role you'd cut your right arm off to get?
Quite a contrast, but Patsy Stone or Amy in Gone Girl. Neither of which I think could ever be played better than by Joanna Lumley and Rosamund Pike, respectively.
If we're coming to your area for a visit, what should we do and where should we go?
I am pretty boring when it comes to recommendations because I like familiarity and going to the same places all the time. I love a Sunday roast in a traditional local pub. I am yet to find one in London that hasn't delivered amazingly.
Let's talk beauty. What is a product that you always have on hand?
Laneige sleeping lip mask.
And what are the hero beauty products in your routine?
Glossier Futuredew Oil Serum. I have been using it at the end of my skin care routine and it really does wonders to your skin! I also love the new Givency Prisme Libre Skin-Caring Concealer, and Oskia's Get Up and Glow is glorious!
WATCH
You Season 4 (Part 2) is available to stream on Netflix now. netflix.com
Featured image: Photographer: Joseph Sinclair | Makeup: Nathalie Eleni | Styling: Harriet Byczok | Hair: Narad Kutowaroo