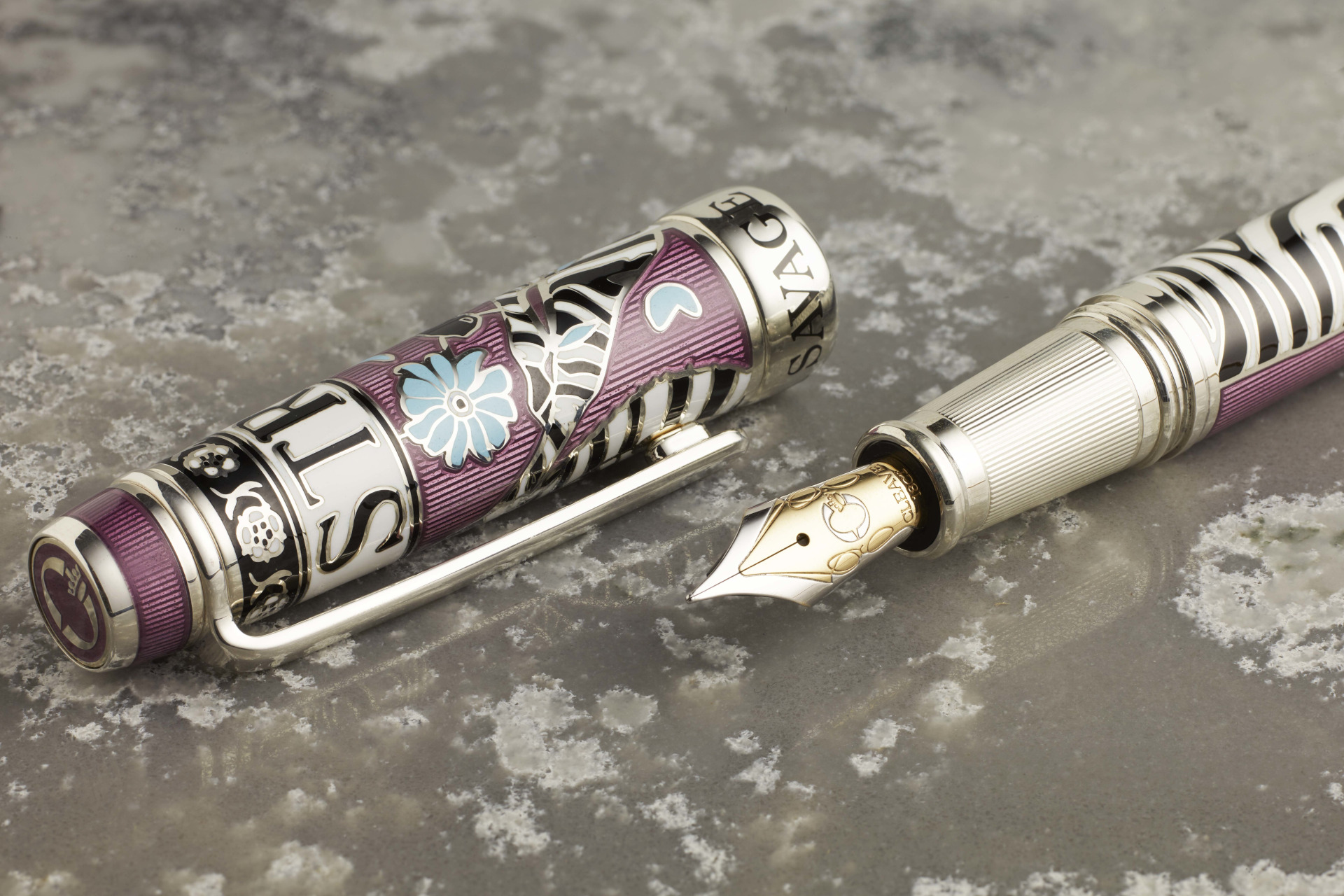 Stationery Style: Sabina Savage Launches Limited Edition Fountain Pen
---
The Artist's Pen is the writing utensil set to take the luxury world by storm
Can't get enough of stationery? Relish in writing? Fangirl over fountain pens? Well, you're in luck – Sabina Savage has just released a limited edition run of enamel fountain pens, decorated with hand-drawn illustrations.
The Best Luxury Diaries for 2022 / Luxury
Stationery Style: Sabina Savage Launches Limited Edition Fountain Pen
Today marks the launch of The Artist's Pen, a new fountain pen with delicate enamel designs created by Sabina Savage. The writing utensil, which is limited to a run of just five individual pens, has been hailed as an objet d'art.
The Artist's Pen came to life through Sabina Savage's love of modern handmade luxury, and emphasises hand-rendered pieces that double as a labour of love. Studying the enamelling process under the guidance of Royal Court Jewellers, Cleave, Sabina set out to create a design that could translate across media and bring out its best qualities.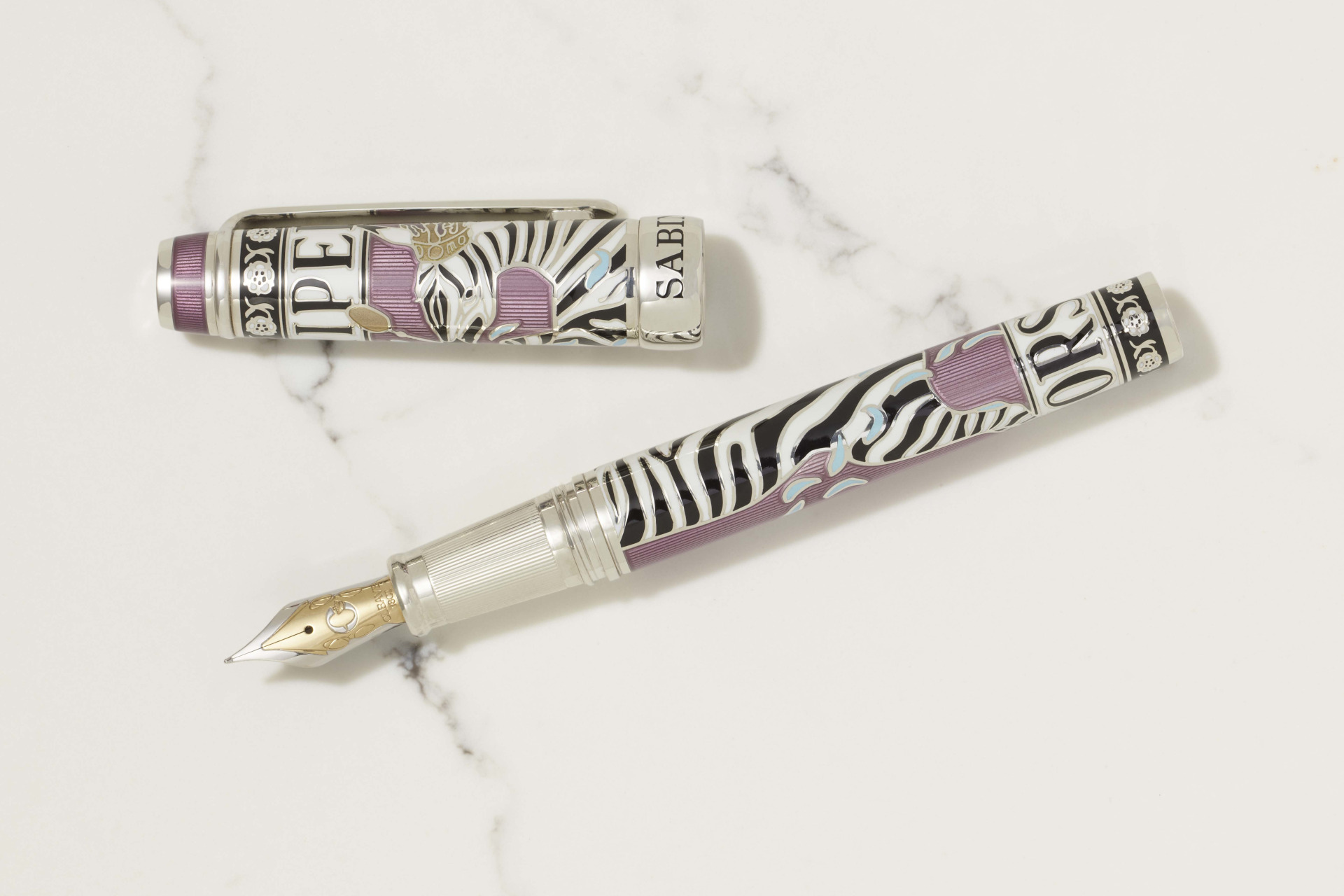 The decoration adorning The Artist's Pen is an adaptation of one of Sabina's designs, The Royal Striped Horses. A design that was inspired by the Royal Menagerie housed at The Tower of London from 1200 to the early 1800's, the new illustration depicts a zebra fleeing the tower – and taking the British crown jewels with it.
Created in Cleave's workshop, the pen is a completely handcrafted luxury item. The background was created in guilloché (precisely engraved with a repeating pattern) and hand-filled with a translucent enamel, with an opaque enamel applied over the top for a brilliant finish. In both production and product, The Artist's Pen is an emphasis of the by-hand tradition.
SHOP
The five pens are now available to shop exclusively on the Sabina Savage website for £4250, and will be accompanied by a gift box, leather presentation case and a leather pen sleeve. sabinasavage.com
Daily Shopping: The Luxury List / The Luxury List: Sustainable Series