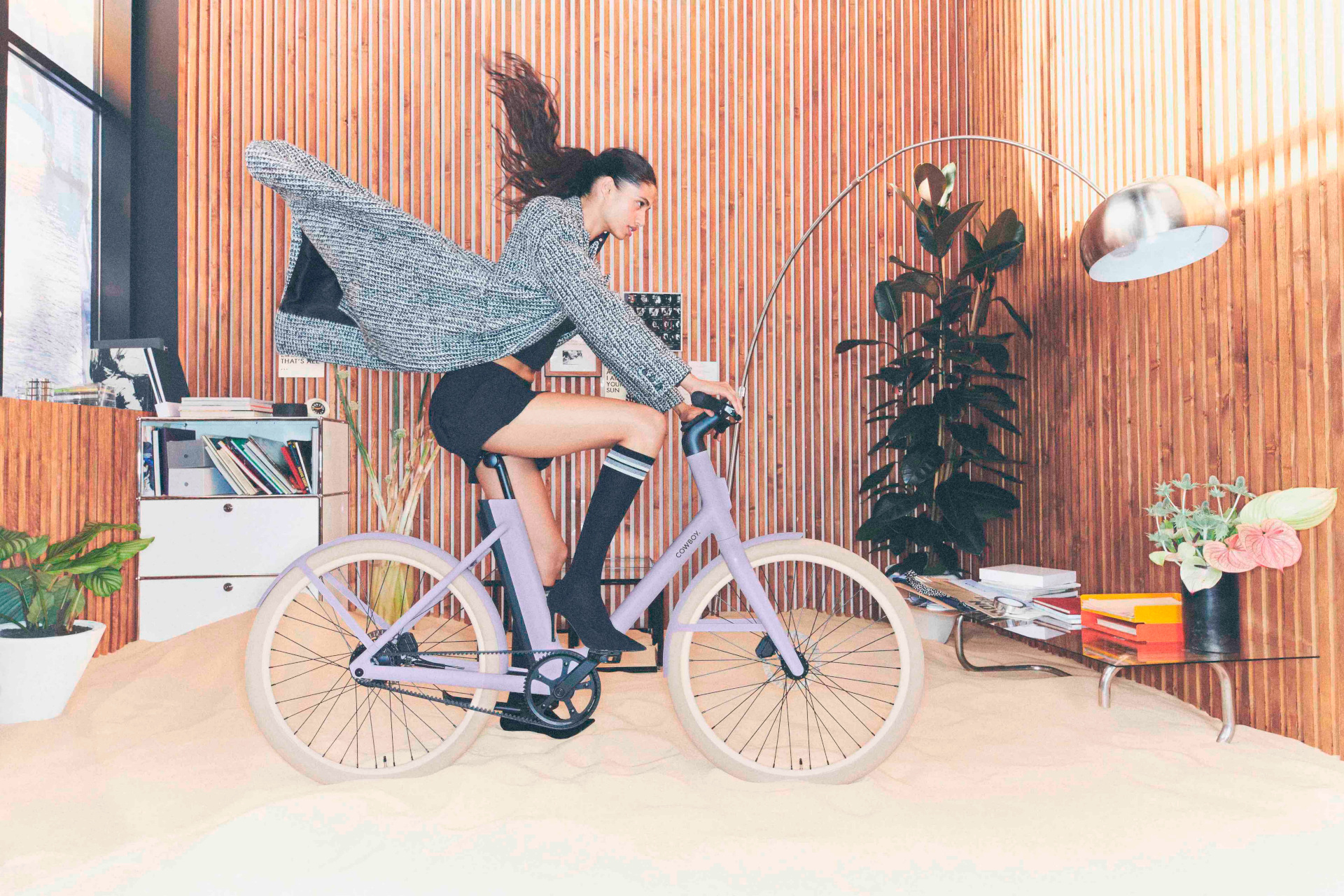 ba&sh Unveils New Collaborations With Cowboy & Cosmo Connected
Where tech meets style
French fashion label ba&sh is branching out into new avenues – and roads – with its latest series of collaborations with Cowboy and Cosmo Connected. Here's everything you need to know.
The Country & Town House Responsible Buyers' Guide
Take A Look: New ba&sh Collaborations
This month, ready-to-wear brand, ba&sh is launching two limited edition collaborations; the first, an eBike created with electric bike manufacturer Cowboy, and the second, a snazzy helmet from smart biking accessories brand Cosmo Connected.
Founded in 2003 by friends Barbara Boccara and Sharon Krief, ba&sh has always set out to empower women with its clothing creations – and now they've applied their ethos to sustainable mobility.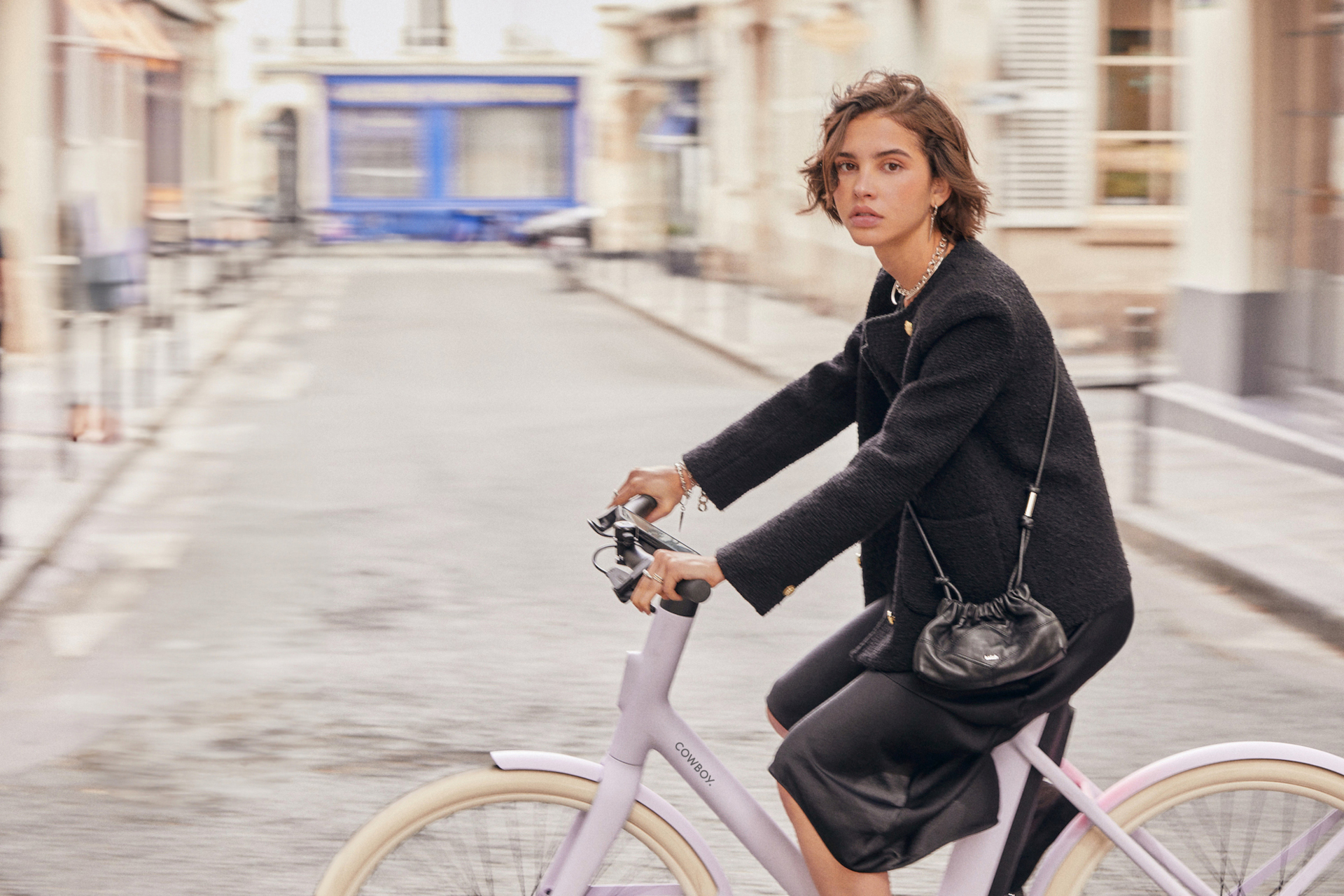 Assisting women in their daily lives, the Cowboy x ba&sh eBike adapts to busy, fast-paced lives, offering freedom to explore the city, and as said by Barbara and Sharon, ''we want to give urban women the means to reclaim the streets with a sense of movement, freedom, safety and empowerment.'
A natural fit with shared values, Cowboy is the first electric bike brand to obtain B Corp status, a certification that reflects ba&sh's own values and commitments (cue it's responsible 'blossom' clothing range). The Limited-Edition Cruiser ST is a new take on Cowboy's best-selling, award-winning model, designed by the two brands to combine sleek lines, sand tires, and a colour palette that coordinates with the clothing brand's AW23 collection. The eBike has plenty of clever features too, such as a wireless phone charger, and the carbon belt drive means there's no oily chain. The bike also analyses and reacts to environmental conditions in real time, thanks to its adaptive power technology – making that sweaty peddle uphill a breeze.
'Cowboy is passionate about increasing the adoption of e-bikes, and so it's thrilling to be a part of a campaign that shows women that cycling is for you; there is no better way to experience your city, whilst being true to your own style, than on a Cowboy e-bike,' said Richard Bone, Design Director of Cowboy. 'We share ba&sh's commitment to quality, design aesthetic and individuality and by focusing this campaign in Paris, one of our most popular cities and a place that continues to invest in its cycling infrastructure, the message is clear; there has never been a better time to get onboard your eBike.'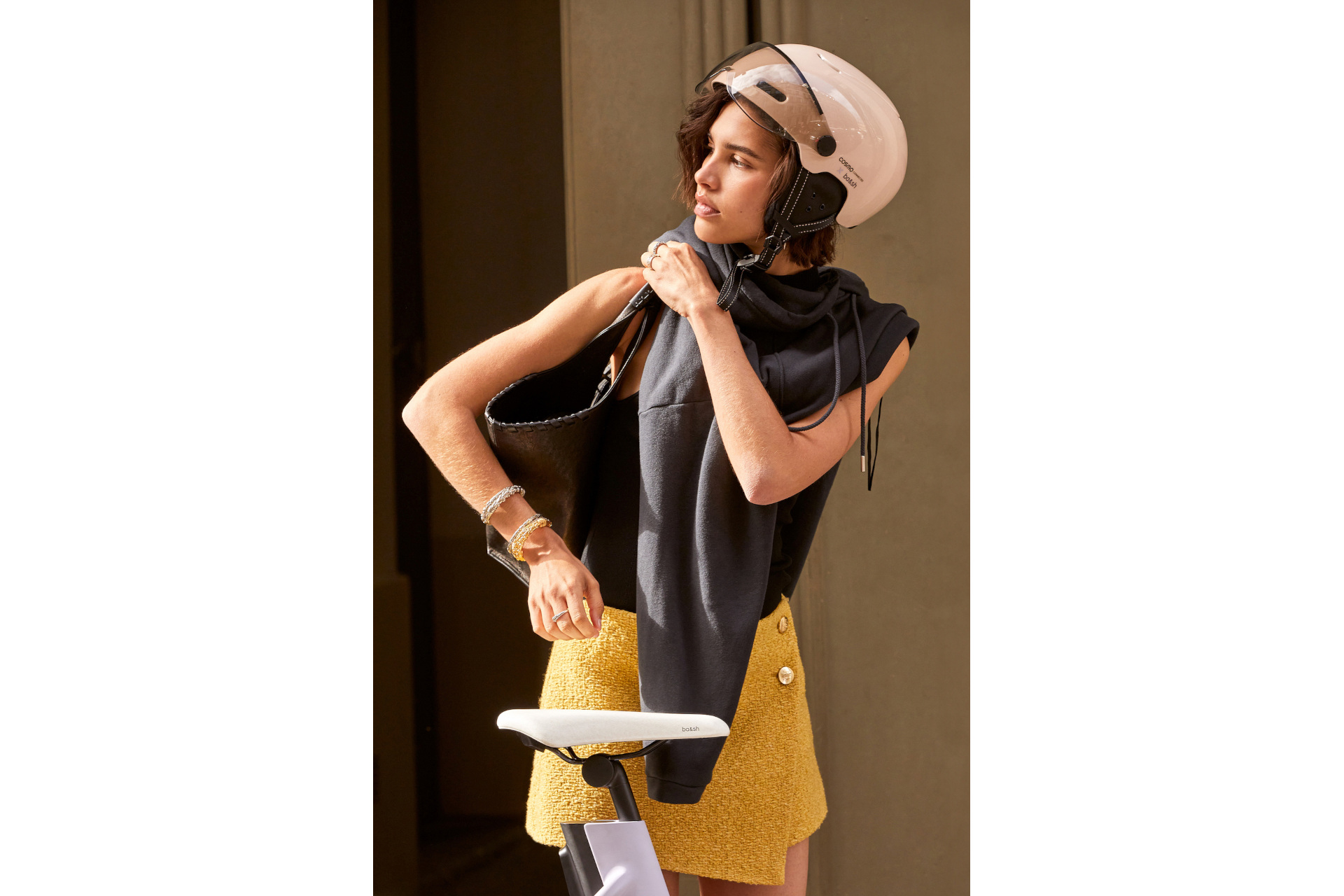 Sitting alongside the ebike is the Cosmo Connected helmet that's equipped with a visor, remote control and intelligent rear lighting (there's an automatic brake light and turn signals that enables a safe ride with real-time route sharing) and fall detection system. Plus, the helmet is available in the same colour palette as the ba&sh collection. 'As a brand specializing in connected bicycle helmets, we are excited to collaborate with ba&sh, the renowned ready-to-wear fashion label, to create a dedicated helmet that embodies shared values, of supporting women in their daily lives, while aligning with environmental commitments,' said Romain Afflelou of Cosmo Connected.
When Will The New Helmet & eBike Be Available?
Both collaborative project will be dropping on 7 September 2023, with the limited-edition Cruiser ST Cowboy x ba&sh eBike starting from £3,630 and the Cosmo Connected x ba&sh helmet priced at £250. Available at the ba&sh London outpost.
Address: ba&sh, 29 King Street, London WC2E 8JB
EXPLORE: ba-sh.com
Images courtesy of ba&sh