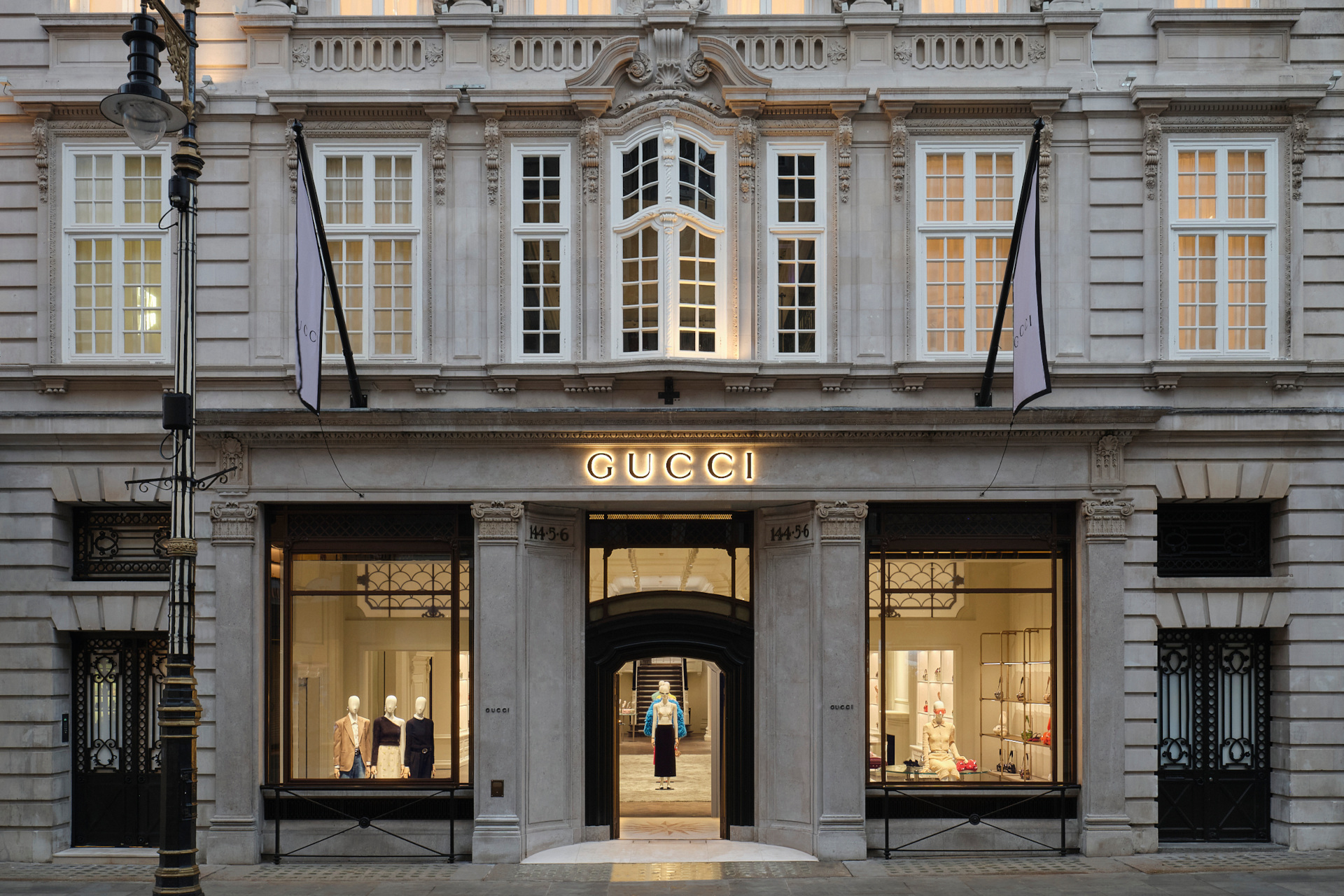 Gucci Opens The Doors To Its New Bond Street Boutique
Art and fashion collide in the new Gucci flagship
As London's biggest luxury shopping hub, Bond Street is no stranger to hosting world-renowned designer brands. One such brand is Gucci, which is opening up a brand new boutique on New Bond Street.
The Country & Town House Responsible Buyers' Guide
Look Inside: Gucci's New Bond Street Boutique
Gucci has a new home in the UK capital. The luxury house, which once held a seat on Old Bond Street, has made its way up the road to a new location on New Bond Street – where there is twice as much floor space, an impressive array of products, Europe's first Gucci Salon and a one-of-a-kind curation of artworks.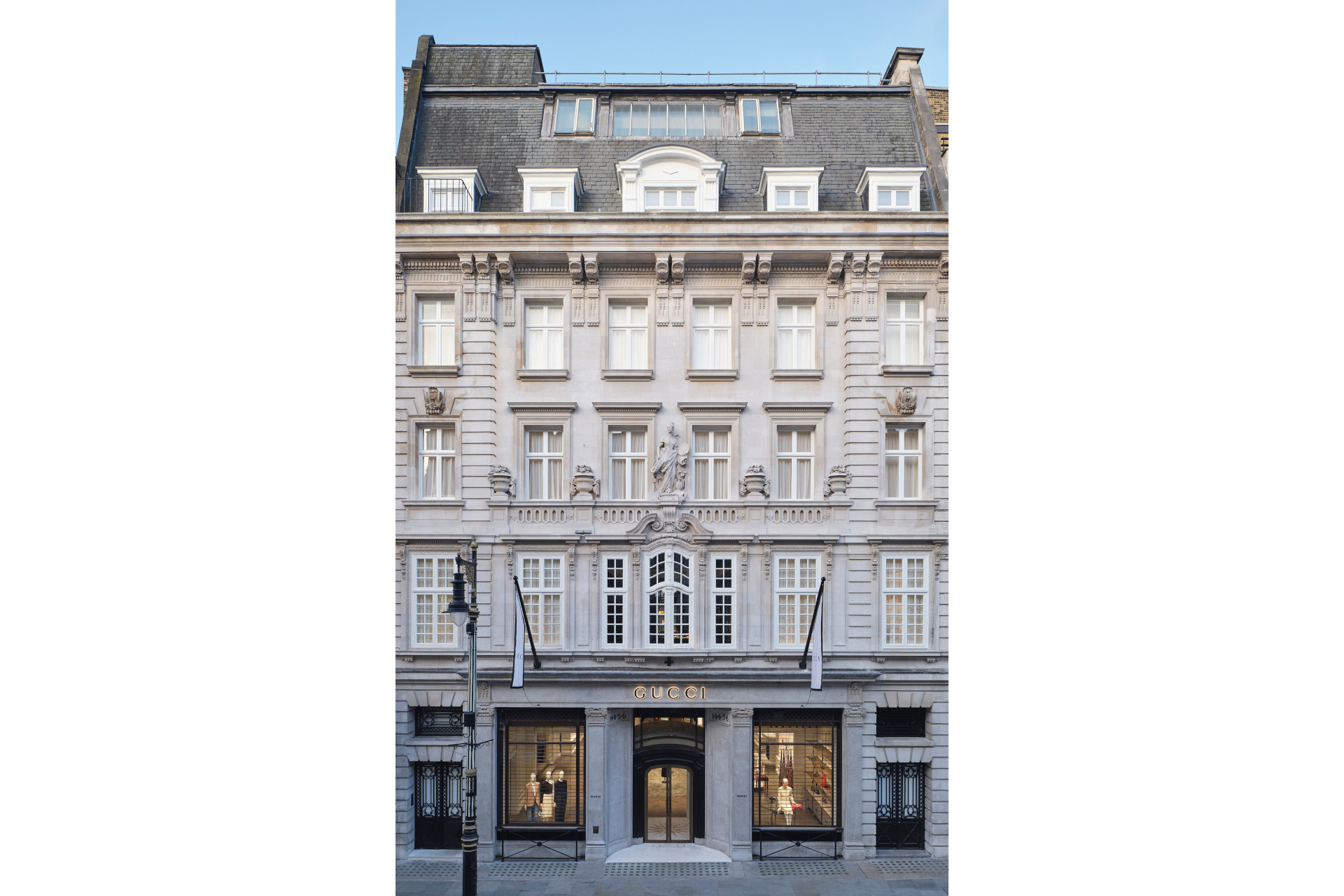 About The Building
The new Gucci boutique has found a home in a Grade-II listed building, which first opened as an art gallery back in 1913. The period features of the exterior – namely the columns and sculptures – made the building a suitably elegant space for the fashion label.
What's Inside
Despite the limitations of the building's historic status, Gucci was able to express its brand identity throughout the store – especially with 15,000sqft of space to play with inside.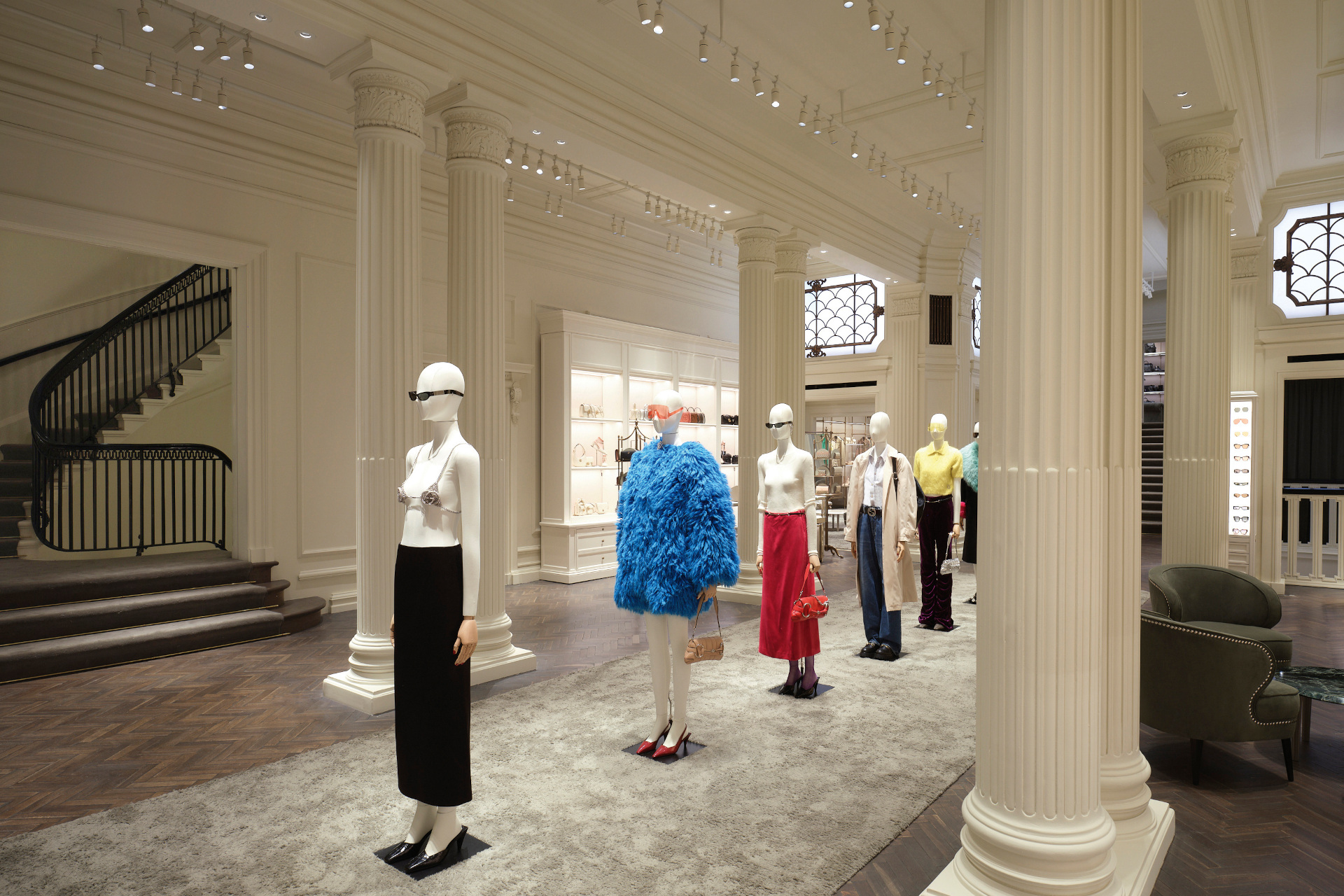 The huge ground floor has been reimagined to showcase hero pieces from the luxury house, from handbags, fine jewellery and silk to women's RTW, shoes and more. Here, classical cream columns line the walls, contrasted by dark wooden chevron flooring to create a neutral canvas from which Gucci's designs can stand out.
When you're ready, take the ornate curved staircase down to the lower floor, where you'll find men's RTW, watches and small leather goods.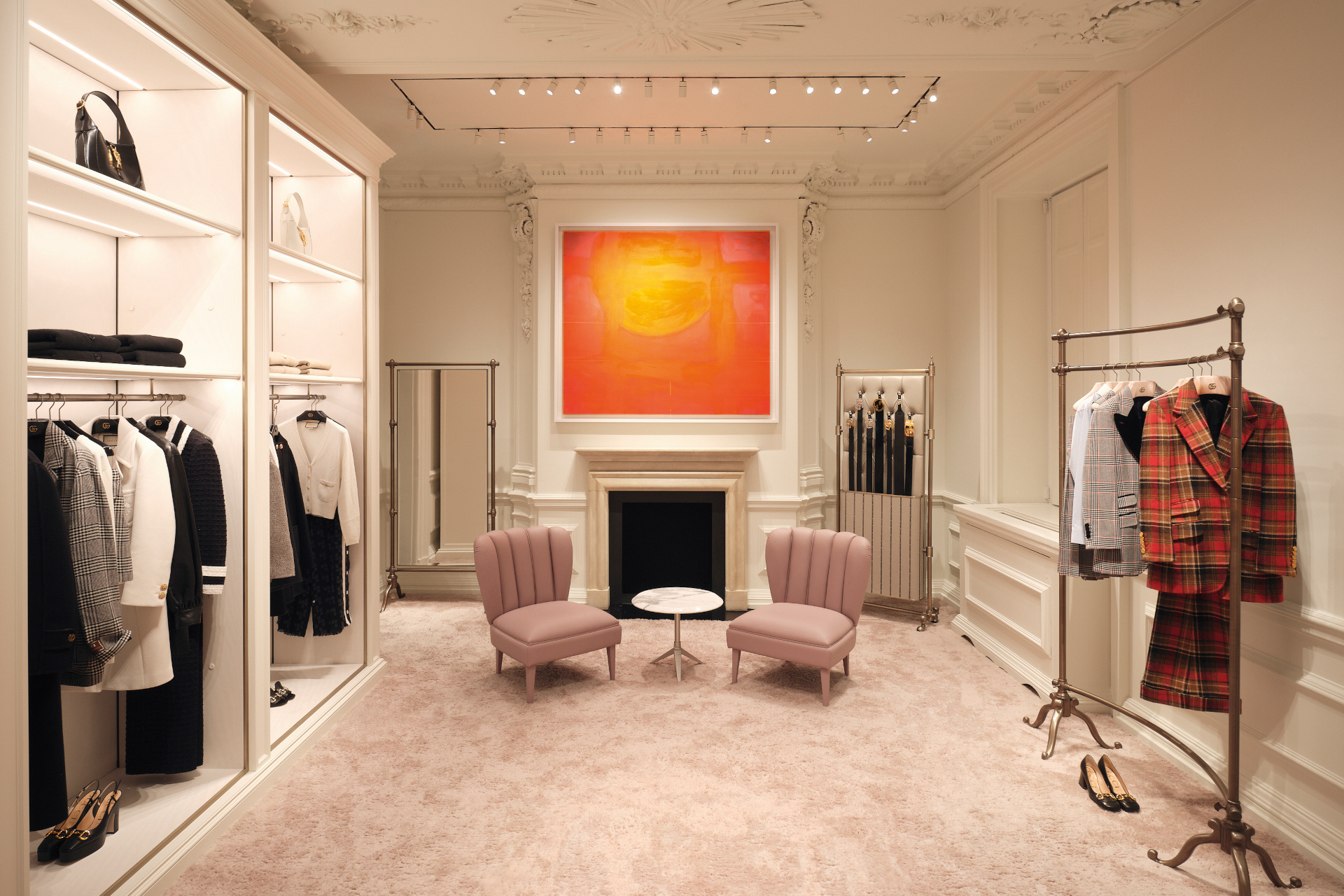 Other floors, rooms and displays in the boutique are dedicated to various chapters in the Gucci universe. A mezzanine decorated to evoke the atmosphere of a vintage railway train houses the Gucci Valigeria travel collection, with shelving marked by engraved lion's heads showcasing the latest Valigeria offerings (including the Savoy line, named after the London hotel that was the former workplace of a young Guccio Gucci). The wood-panelled Tudor Room, meanwhile, has been modelled into a quiet viewing gallery where visitors can peruse precious items from the Florence Gucci archives – think suitcases and duffle bags dating from the 1930s to the 1980s.
The boutique is also where the label's latest Gucci Salon is being set up. An invitation-only space, this is where visitors can have an intimate shopping experience set in the atmosphere of an elegant home.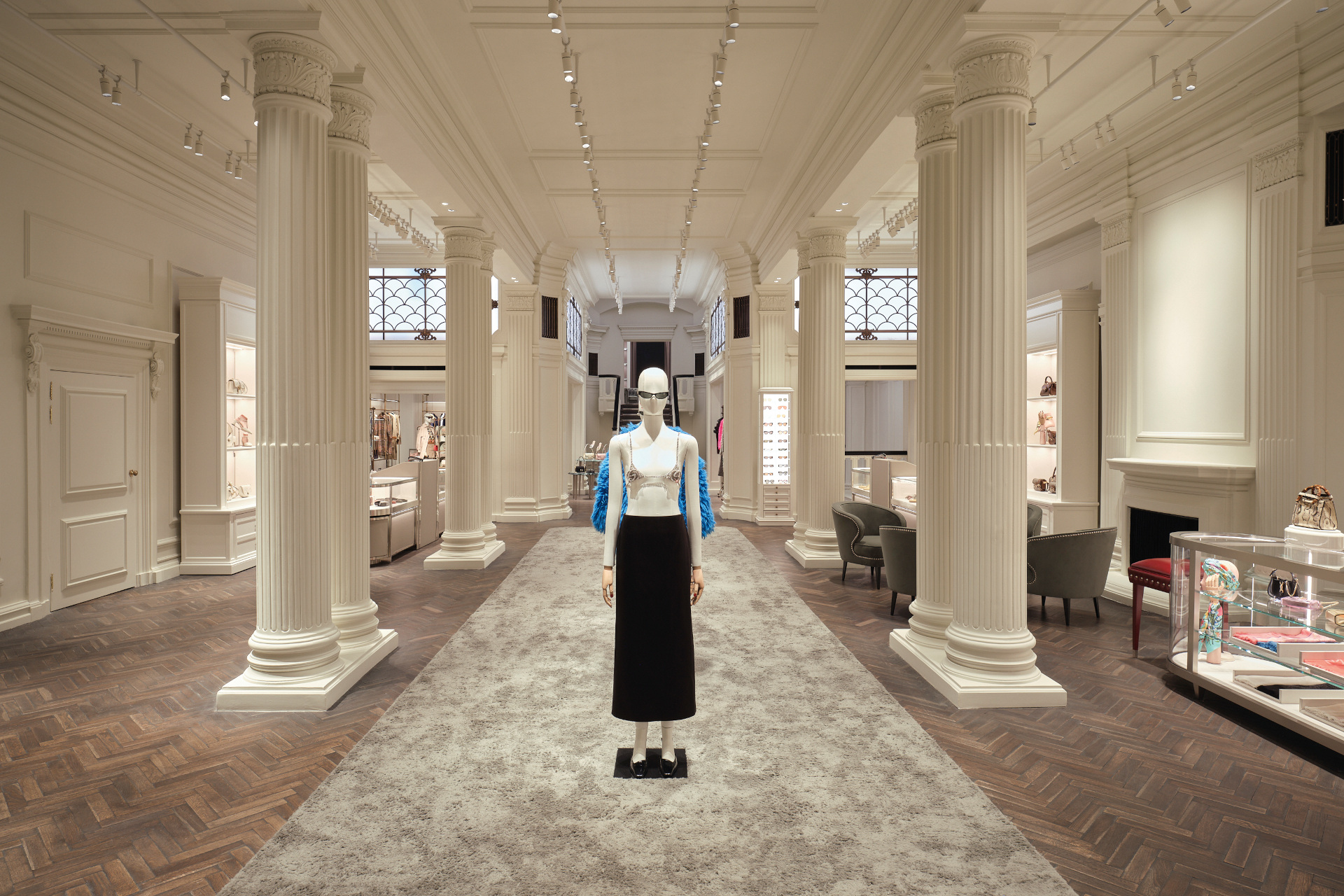 The Gallery
In honour of the building's original function, Gucci's new boutique will also double as a gallery. A  selection of artworks curated by Truls Blaasmo winds throughout the store, with a focus on Italian artists. Some world-renowned names on show include Lucio Fontana, Liliana Moro, Franco Mazzucchelli, Alighiero Boetti, Matilde Cassani, Jonny Niesche, Massimo Uberti, Joshua Woolford, Simon Callery and Tim Etchells. More artworks are set to be unveiled later this year, as part of Gucci's goal to make its flagship a living space for conversation and creativity.
How To Visit The Gucci Boutique In London
Gucci's new store on New Bond Street is now open to visitors.
Address: 144-146 New Bond St, London W1S 2TR
EXPLORE: gucci.com
Images courtesy of Gucci