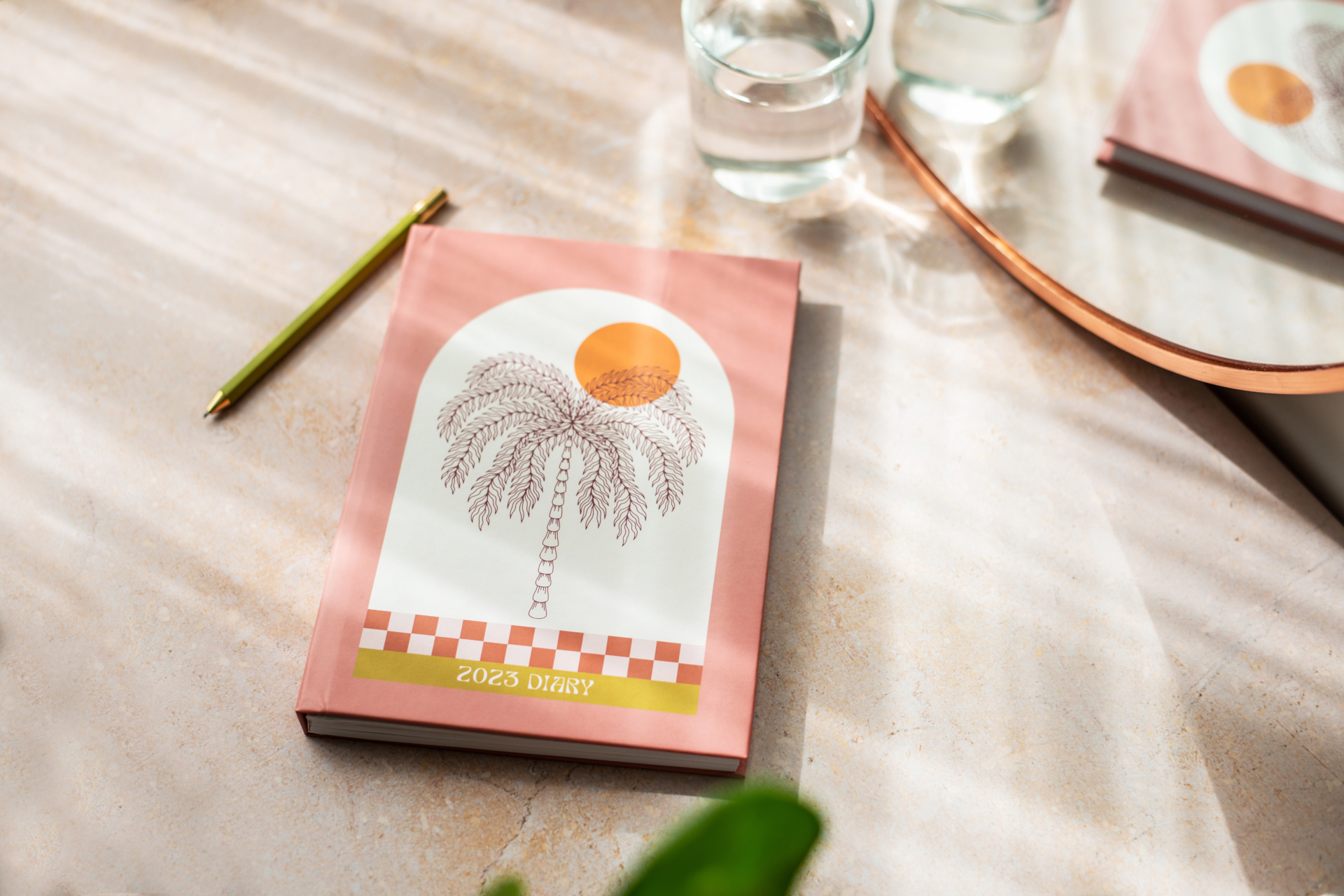 15 Luxury Stationery Brands We Love
---
Don't put pen to paper without consulting our guide
Whether it's the smooth glide of pen on paper, the beautiful illustrations printed on notebook covers or the smug feeling that comes with killer organisational skills, there's something to be said about the uplifting qualities of stationery. We've rounded up some of our favourite luxury stationery brands below – and we bet you'll want them on your desk in 2023, too.
The Country & Town House Responsible Buyers' Guide
The Best Luxury Stationery Brands
Delicate detailing and craftsmanship are signature qualities of Katie Leamon. The brand is perhaps best known for its hand-printed greeting cards, which are made using individual polymer rubber stamps for a unique finish each time.
EXPLORE: katieleamon.com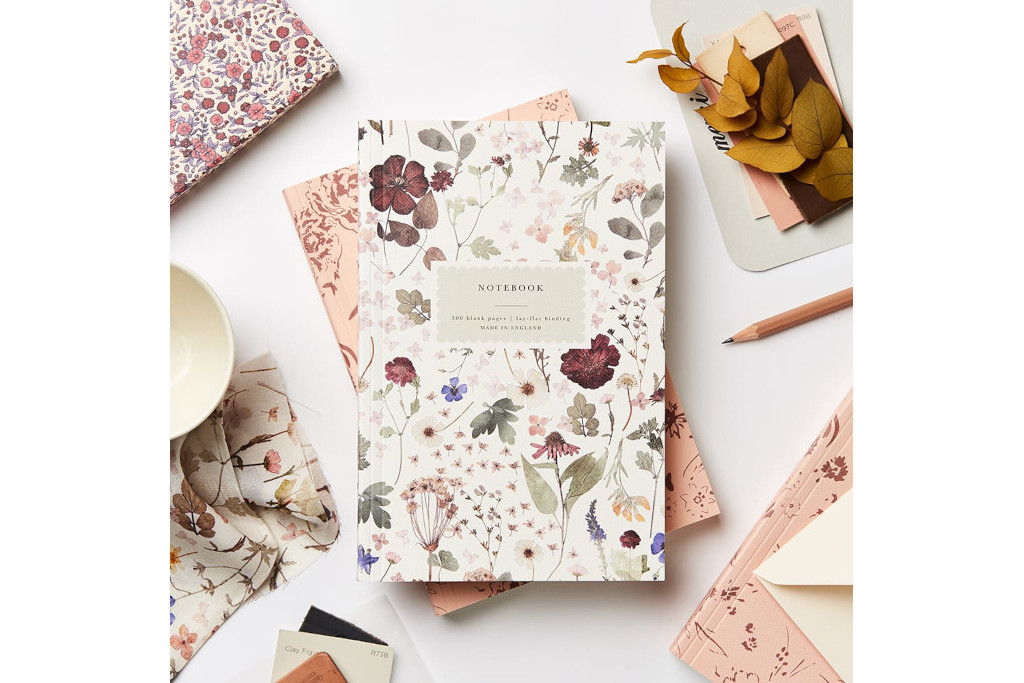 For vibrant colour and funky patterns, look no further than Once Upon a Tuesday. Founded during the pandemic by Michele Ferron, the brand has quickly gained a following for its fun and quirky designs slapped on calendars, diaries, habit trackers and notebooks. What's more, all products are designed and printed in the UK using 100% FSC certified recycled paper.
EXPLORE: onceuponatuesday.co.uk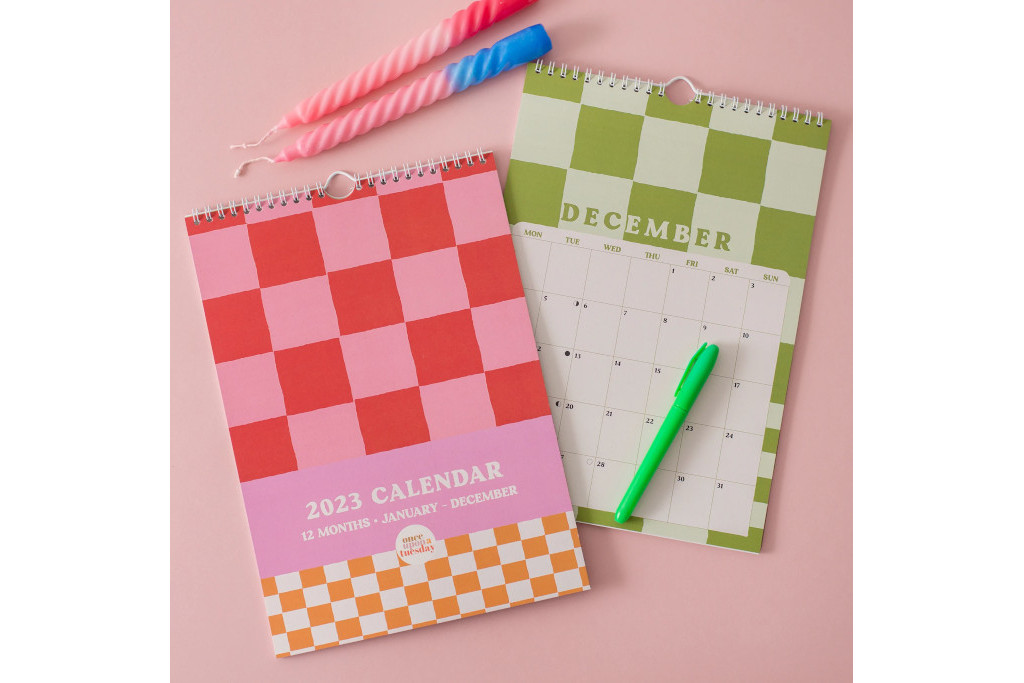 Think of Present & Correct as catnip to design lovers and Wes Anderson film enthusiasts. It's all about chic minimalist design that will get you actually get excited about your to-do list.
EXPLORE: presentandcorrect.com
Mount Street Printers in Mayfair's go-to luxury stationery. Stepping into their gorgeous shop just off Berkley Square is a stationary fantasists dream that soothes the soul. If you're after an antique, old school British aesthetic with fabulous quality, Mount Street Printers is a no brainer.
EXPLORE: mountstreetprinters.com
When it comes to pocket notebooks and classic notelets, Smythson is the go-to British brand, and has been for more then 130 years. The brand created stationery for each of The Queen's residences back in the 1890s, designed bespoke invitations and a suite of gifts for Concorde in homage to its last commercial flight, and has been granted four royal warrants.
EXPLORE: smythson.com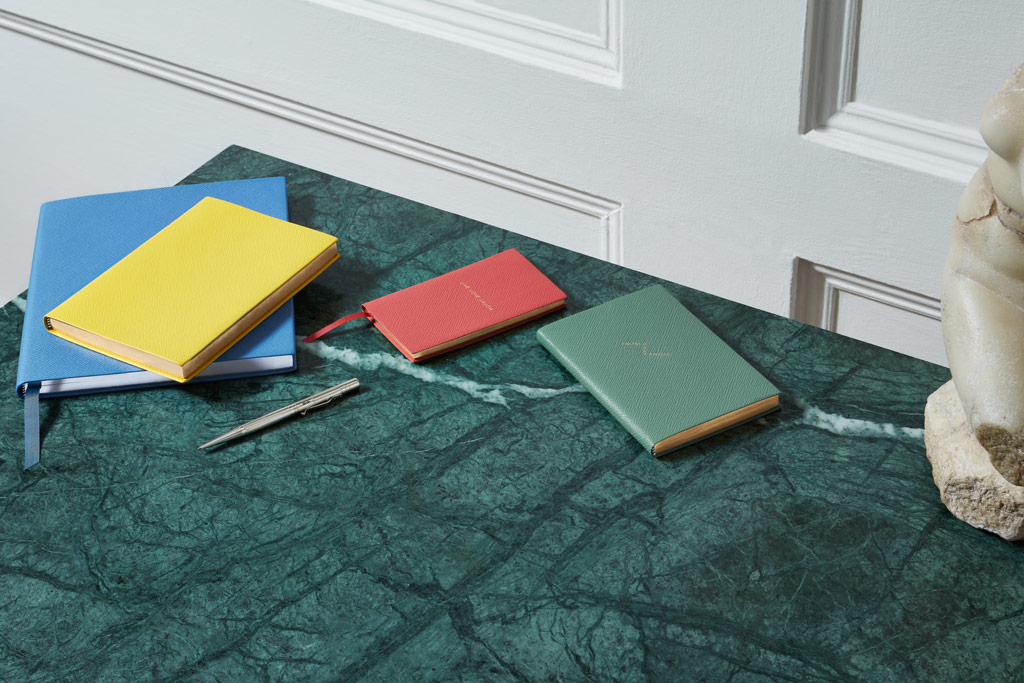 From the V&A to Matthew Williamson, Papier has the coolest collaborations season after season. Their latest collection, created in partnership with luxury jewellery brand Fenton, is inspired by modern love and features notebooks, personalised notecards and greeting cards embossed with the same vibrant marble design which adorns the cover of Fenton's Notes on Love.
EXPLORE: papier.com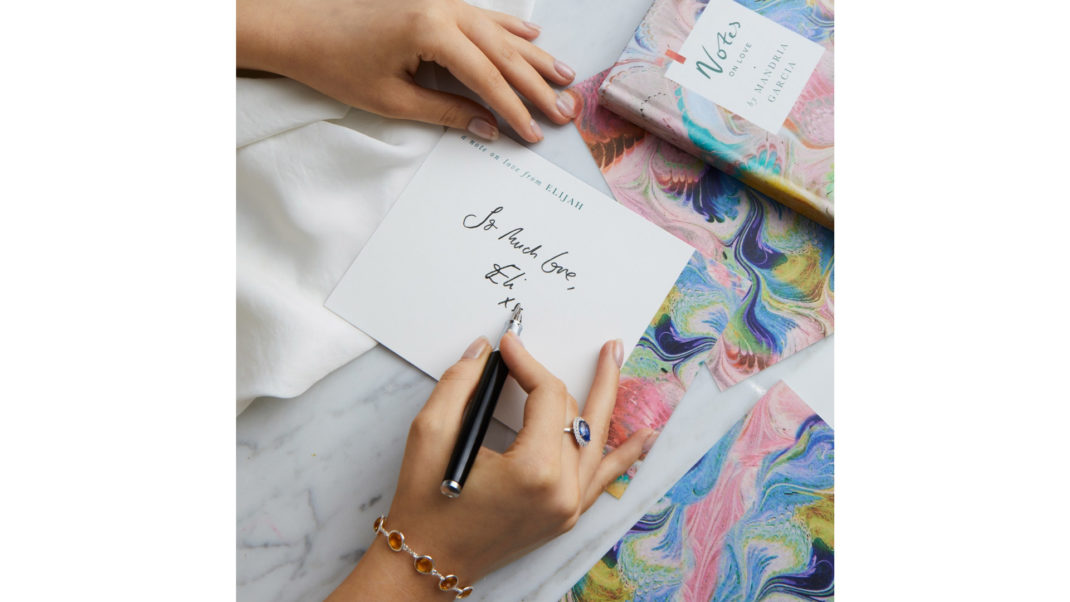 The Seed Card Company was created during lockdown, offering environmentally-friendly and vegan greeting cards, personal stationary and wedding suites. Their personal stationary is made from post-consumer waste with designs ranging from classic, contemporary, floral and abstract.
EXPLORE: theseedcardcompany.com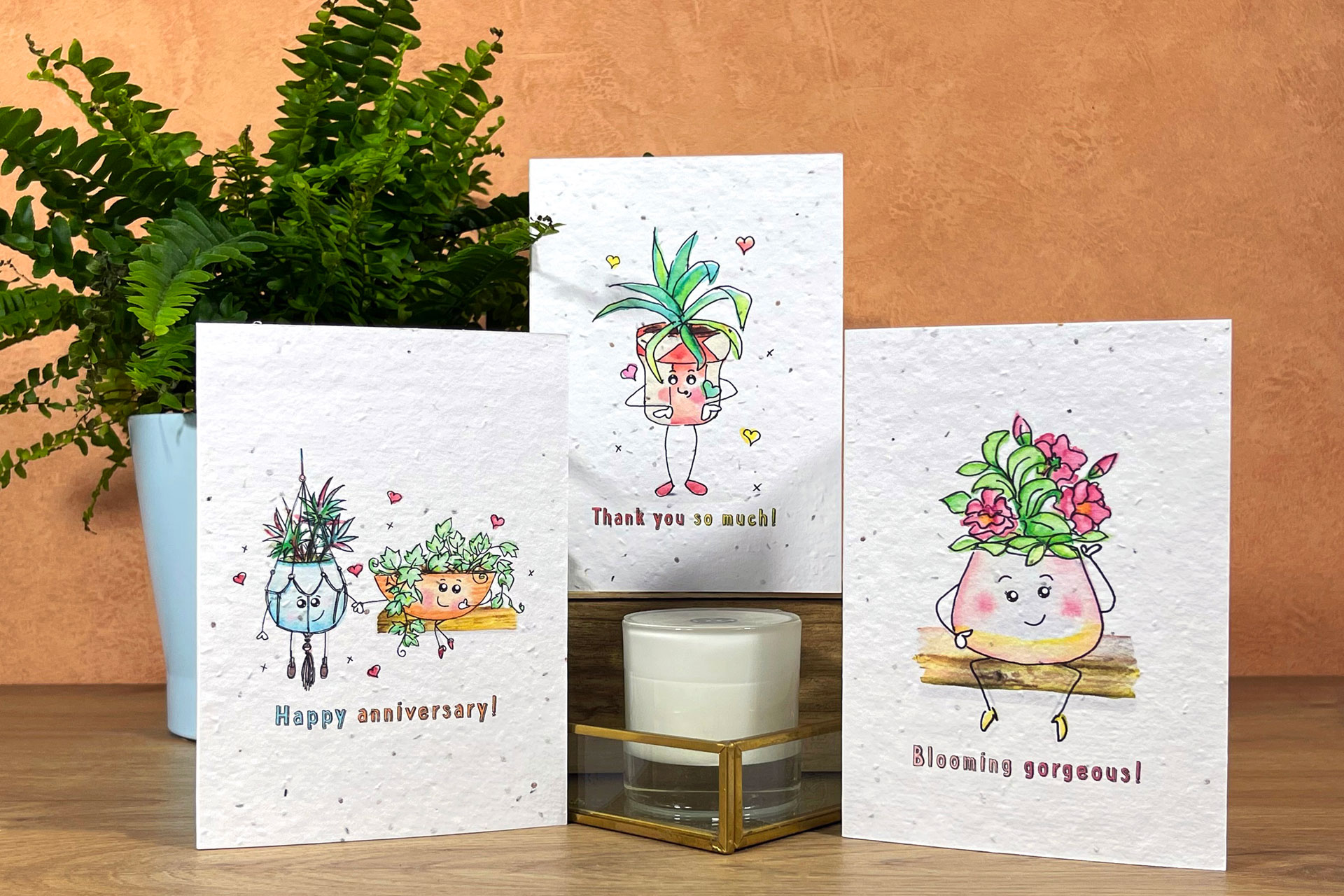 Branded as 'quintessentially British', you'll find this luxury heritage brand nestled within South Kensington's Elvaston Mews, an understated location in keeping with the brand's elegant aesthetic. From leather-bound journals and diaries to stylish valet trays ideal for desk organisation, each Noble Macmillan piece is guaranteed to add a little luxury to your work space.
EXPLORE: noblemacmillan.com

A renowned British brand when it comes to luxury leather goods, Aspinal's collection of designed-to-last leather bound journals, organisers, diaries and books are timeless – carry one of these into the office, and it's clear that you mean business.
EXPLORE: aspinaloflondon.com

Offering personalised leather stationery, homeware and more, Atlas & I source and print with vintage maps from anywhere in the world. We love the idea of including a personalised vintage map postcard with wedding invites to help guests find their way. Or jotting appointments in a work diary printed with a map of Mayfair; we'll never be late again.
EXPLORE: atlas-and-i.com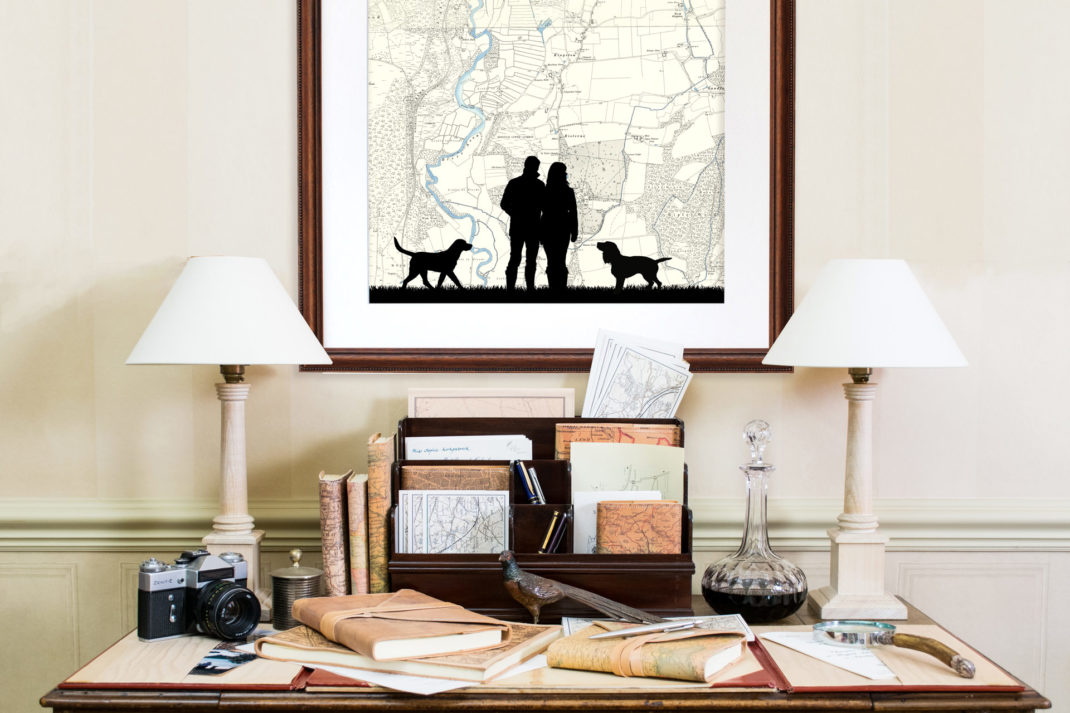 Known for their eco-friendly high quality e-vites and e-cards, Paperless Post also produce beautiful printed stationery. The brand previously collaborated with Cabana Magazine to create a range of custom designs featuring the magazine archive's distinctive fabric and wallpaper layouts and prints.
EXPLORE: paperlesspost.com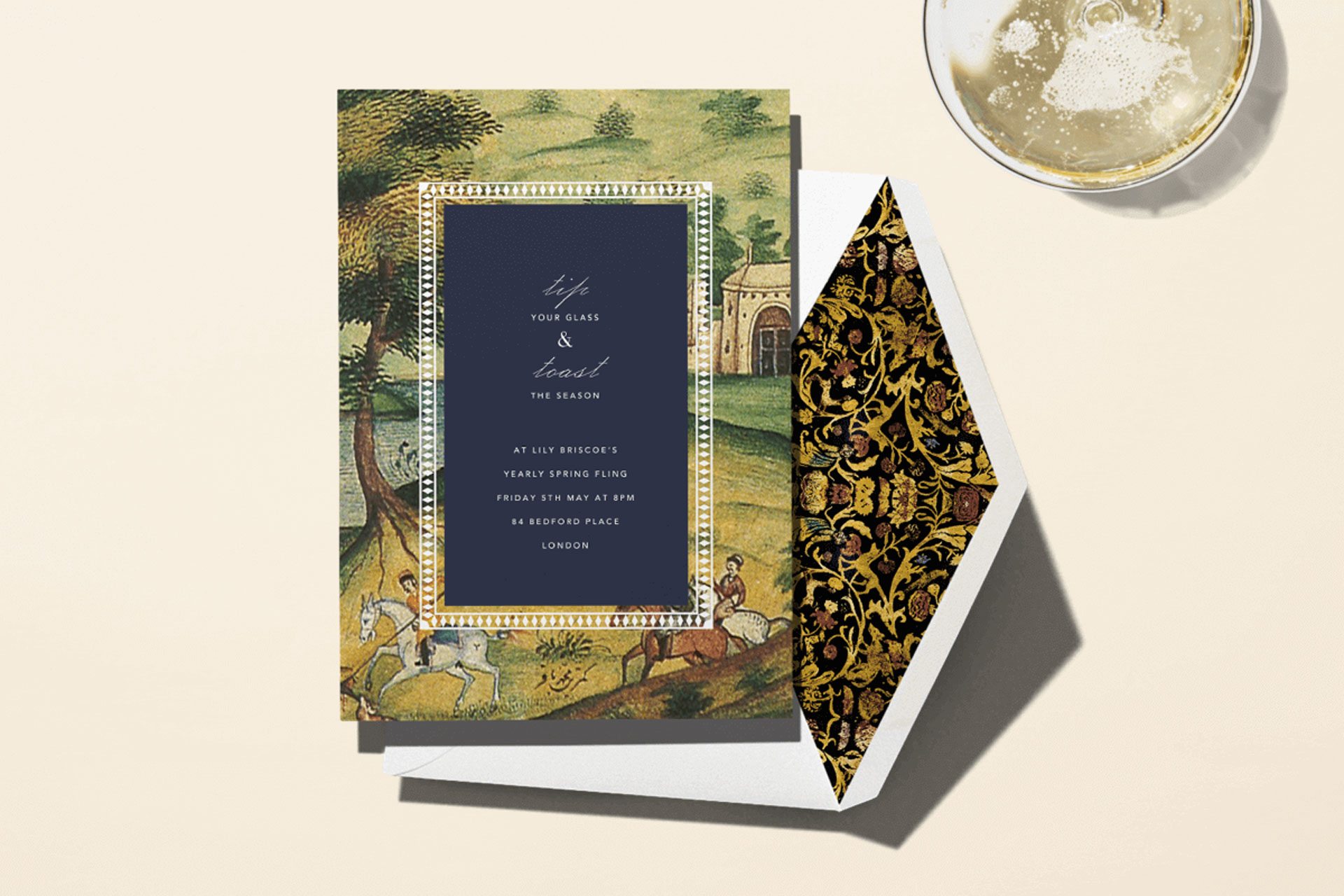 If you're looking for luxury stationery inspiration, Liberty London's stationery hall is a brilliant place to start. From cute and affordable notelets to luxury leather own-brand journals, you'll find just the thing you need. And probably a dozen things you don't…
EXPLORE: libertylondon.com
If it's high-quality correspondence cards you're looking for, try Armorial Paris. The brand is known for its bespoke hand-engraved writing paper and invitations, beautifully designed and finished. Orginally founded by Napolean Bonaparte, Armorial Paris is now overseen by The English Group – which has designed stationery for the likes of Karl Lagerfeld, the Rothschilds and various Middle Eastern royal families.
EXPLORE:theenglishgroup.co.uk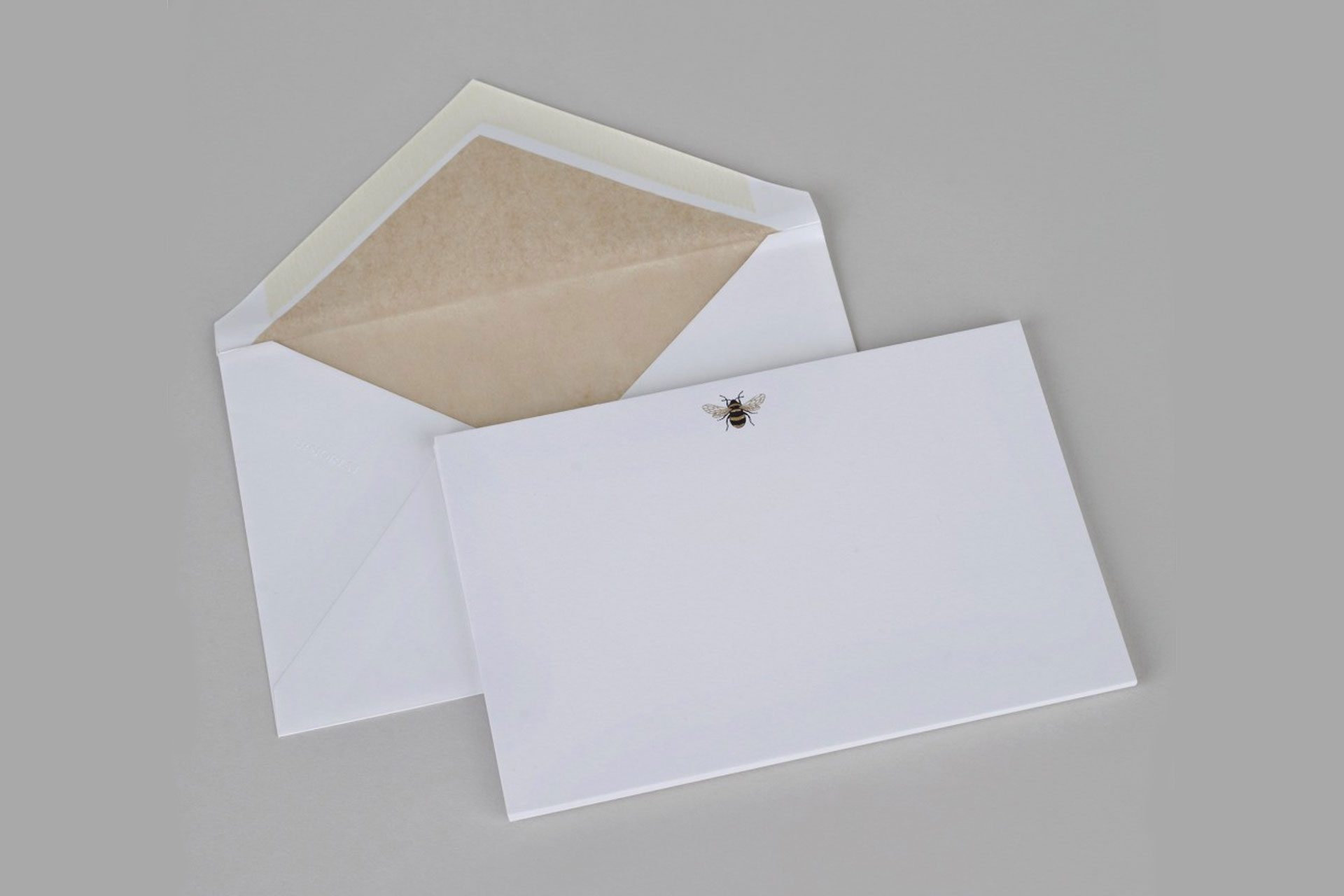 A family-run company founded in 1975, Gee Brothers has mastered the art of creating exceptionally crafted bespoke stationery, specialising in top-quality writing paper and lavish-looking notecards. Planning a wedding? The brand boasts a beautiful range of save-the-date cards, invitations and more.
EXPLORE: geebrothers.co.uk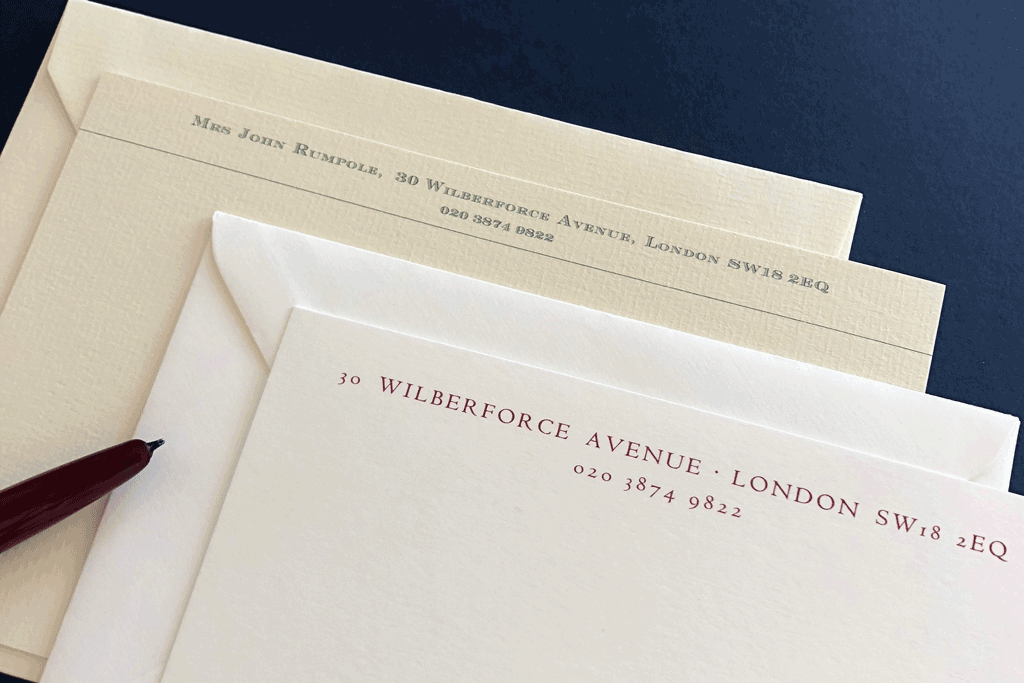 Experts in creating sumptuous, high-quality stationery, Leathersmith of London has been producing hand-crafted luxury leather goods for over 180 years, providing the likes of personalised notebooks, diaries, journals and more.
EXPLORE: leathersmith.co.uk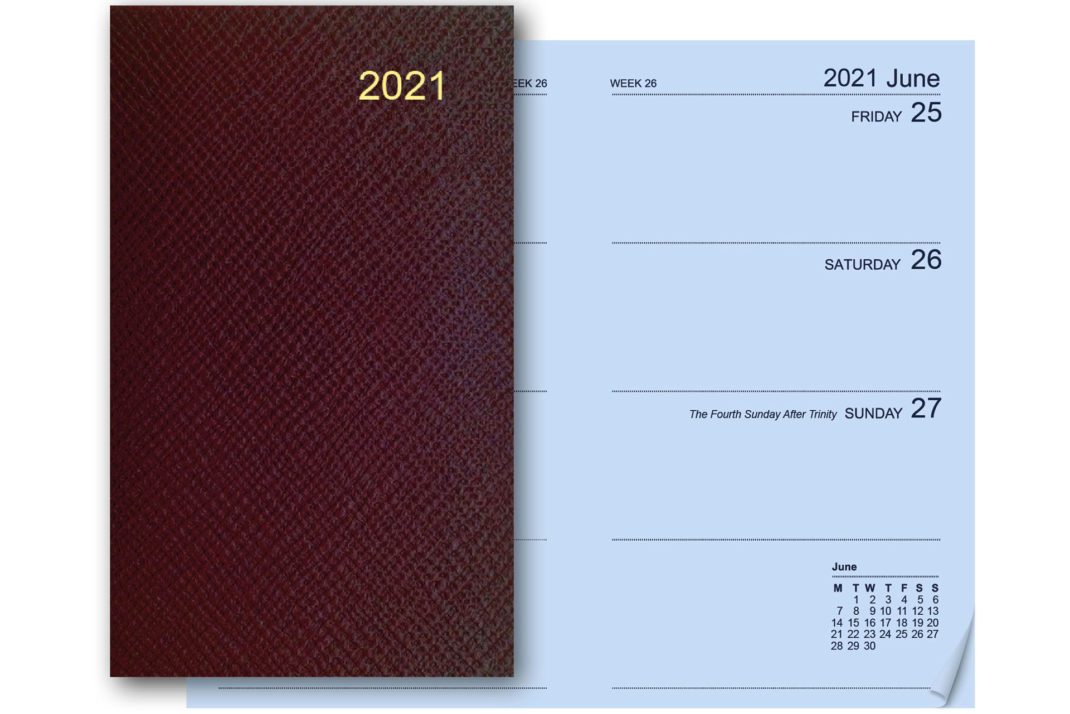 Featured image: Once Upon a Tuesday