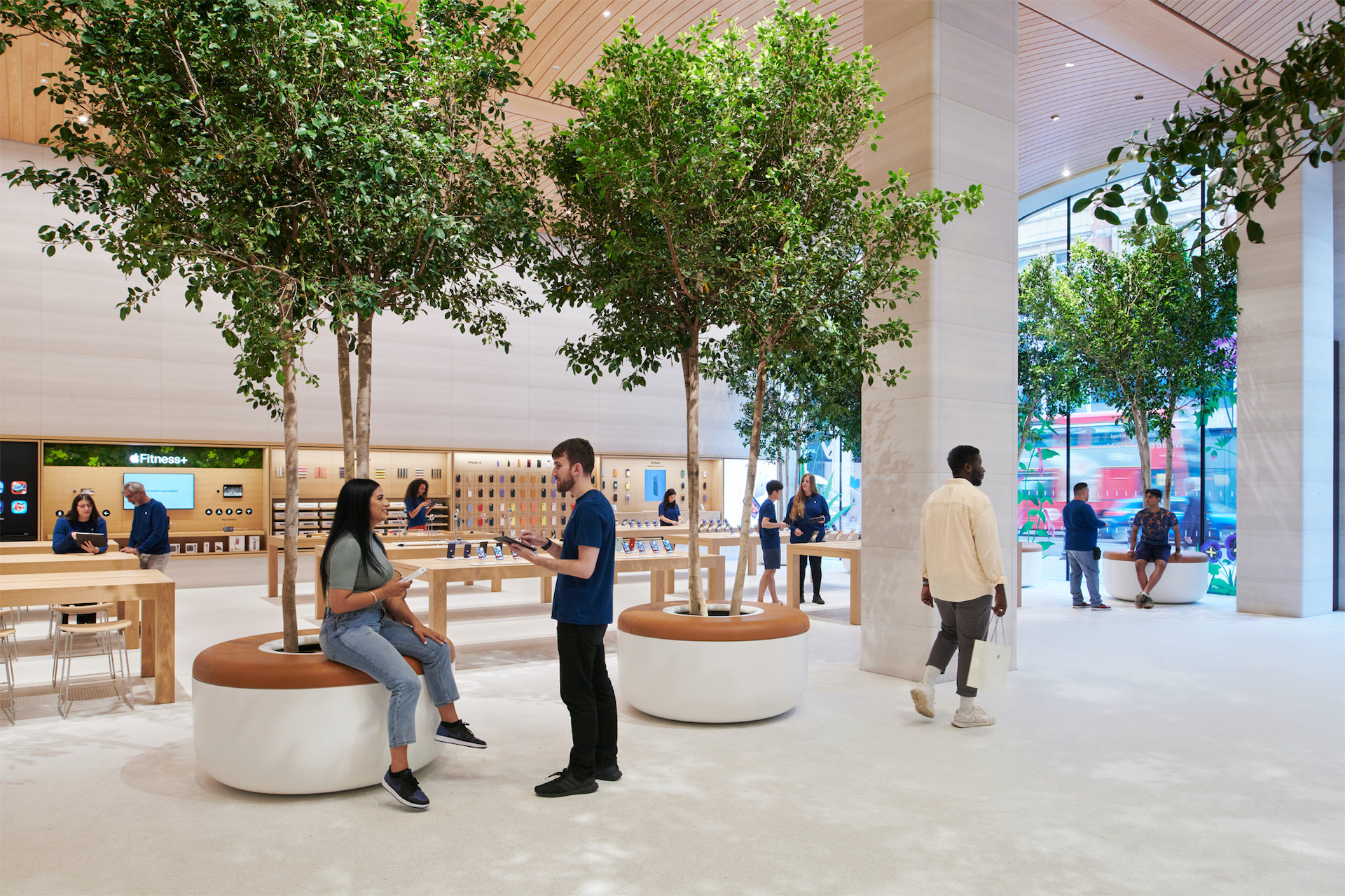 What's Trending in British Luxury? August 2022
---
The homegrown luxury sector is where it's happening – from incredible collabs, sustainability-first initiatives, and brands' exciting new collections. Want more British luxury news? Subscribe to the Great British Brands newsletter today.
The Best of British Style – Fashion, Beauty, Brands & More
British Luxury News
Musto Teams Up with Sam Goodchild to Create Innovative Off-Shore Sailing Range
For its biggest launch in five years, outdoors expert Musto has teamed up with sailing superstar and ambassador Sam Goodchild on a range designed specifically for off-shore sailing.
The new MPX Race collection features a new generation of GORE-TEX Pro* membranes, new photoluminescent reflectors and lighter garments for improved functionality. The range also uses a recycled face fabric, making them more sustainable than previous iterations.
'Racing Ocean Fiftys is physically demanding. You're flying along the water at incredible speeds so you need freedom of movement when it comes to trimming sails and grinding,' says Sam, who is the skipper of the 50ft trimaran Leyton, which won the Ocean Fifty multihull 2021 Pro Sailing Tour last year. 'The new Musto MPX Race collection is an innovation in offshore racing gear and it will help us make those all-important marginal gains when racing.'
From £475, musto.com
Loquet London Unveils Six Summer Charms In Collaboration with Cynthia Rowley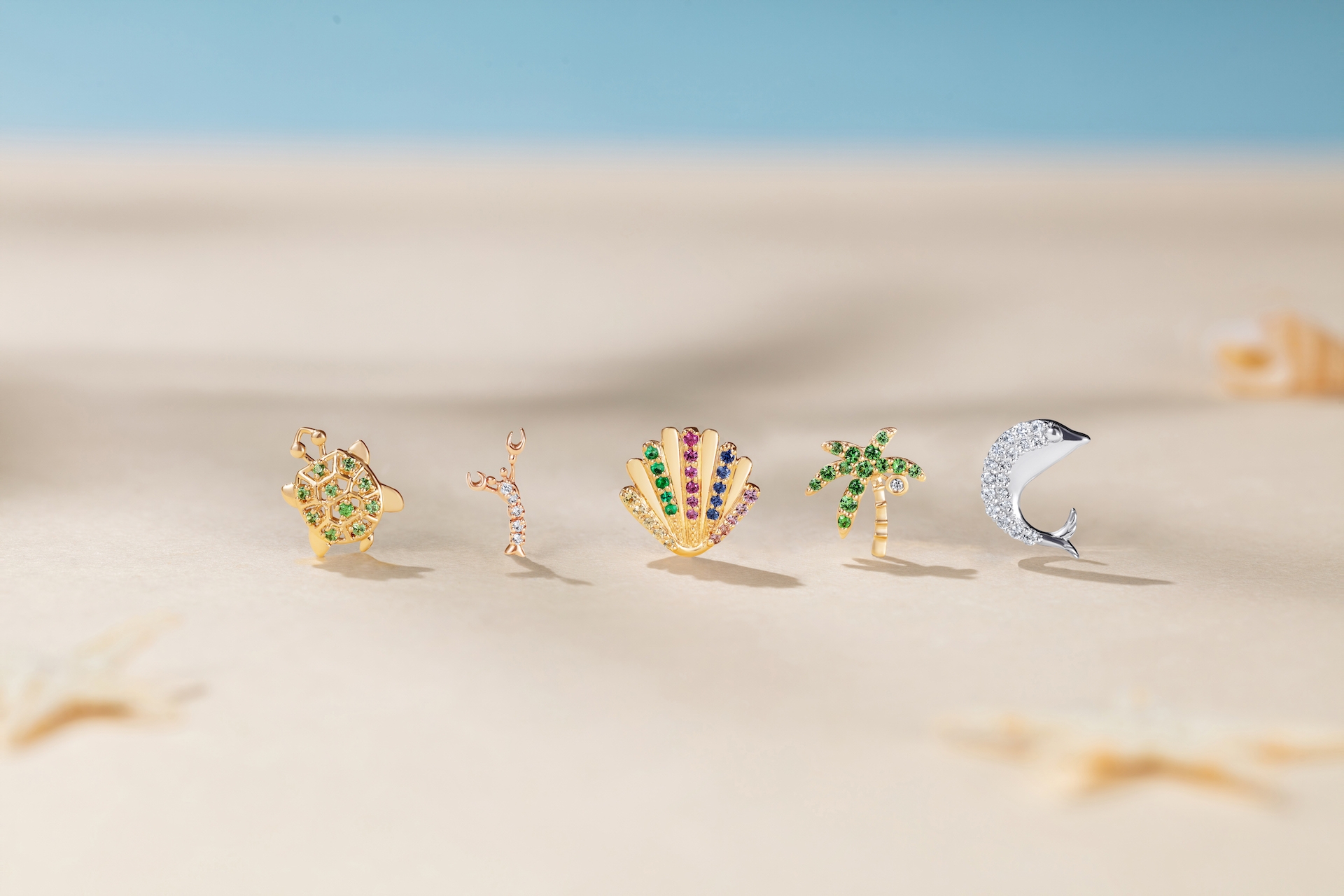 British jewellery brand Loquet London is known for its beautiful collection of charms, which can be added to one of its signature lockets to create a highly personal piece of jewellery.
For summer 2022, the brand has teamed up with American fashion designer Cynthia Rowley (renowned for her colourful, joyful designs) on a range of six new charms that exude the heat and vibrancy of summer. The collection includes a gem-encrusted palm tree, seahorse, turtle, shell, dolphin and lobster.
'We usually give our charms meanings, as those are the purpose of the designs I consider,' explains Loquet's founder, Sheherazade Goldsmith. 'The same is true of our latest summer collection. Turtles, shells, lobsters and even palm trees are a symbol of something somewhere, but for me these were about adventure. Life. The wonderful freedom of discovering something new, somewhere new.'
The perfect way to keep summer alive, even once the temperature starts to fall again.
Each charm is £260, loquetlondon.com
Apple Opens New Knightsbridge Store Powered by 100% Renewable Energy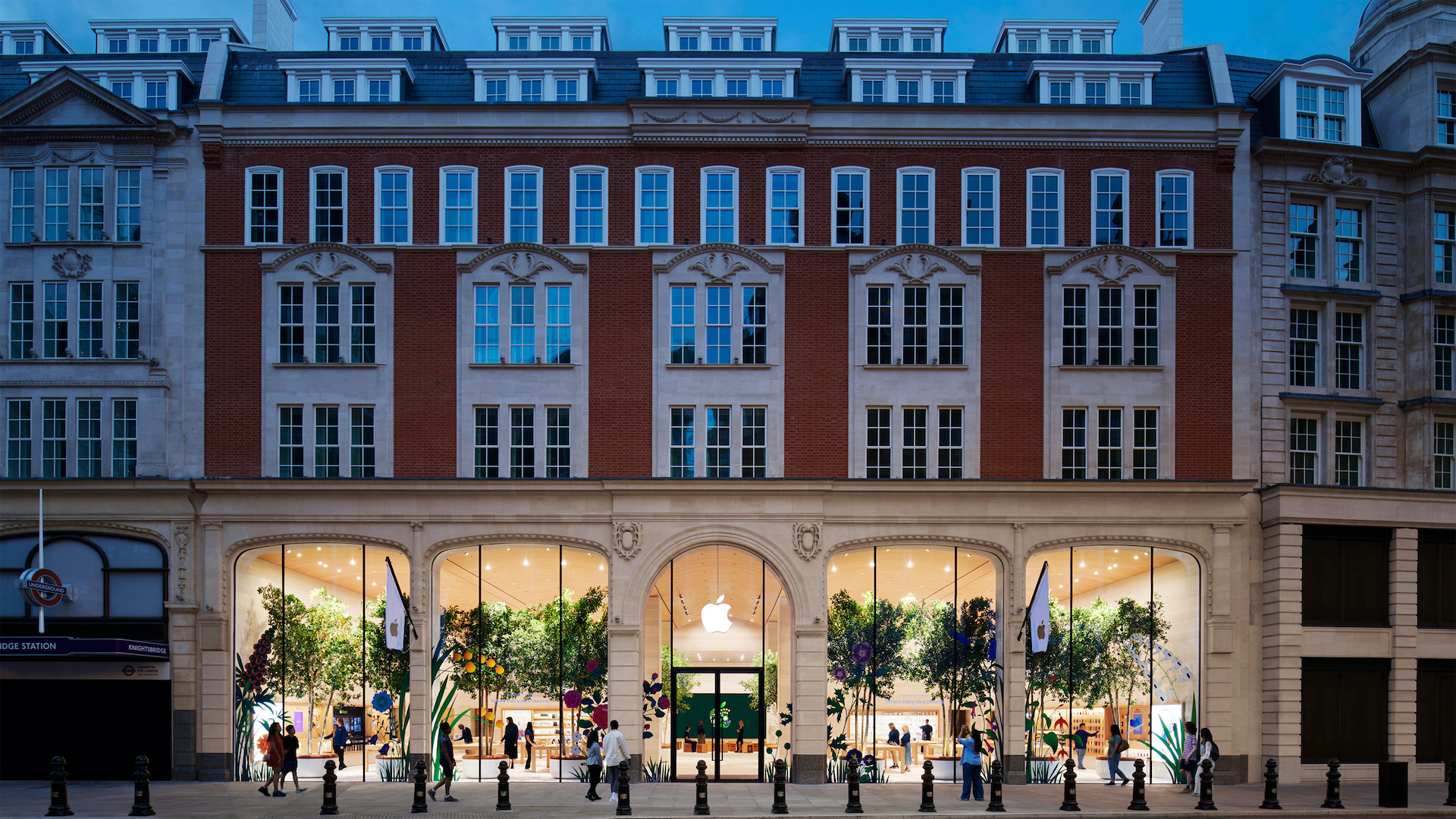 The Knightsbridge Estate has been quietly transforming its 3.5 acres of prime West London land over the past few years. Joining the roster of prestigious names with new flagships in the development is Apple, with a store that's powered by 100% renewable energy and employs a team of 200.
Going forward, the store will host the Brompton Series of events on the last Thursday of every month, featuring inspirational and informative talks by thought leaders in the wellness space, including Michael James Wong, Cat Meffan, Lloyd Kempson and Harry Jameson. There'll also be music workshops in connection with Apple Music's Up Next series breaking down songs by emerging London artists using Spatial Audio; artists include Kali Claire, Olivia Dean, and Rachel Chinouriri.
17-27 Brompton Road, London. Visit apple.com for opening times and a list of events. theknightsbridgeestate.co.uk
Johnstons of Elgin Team Collaborates with Sabina Savage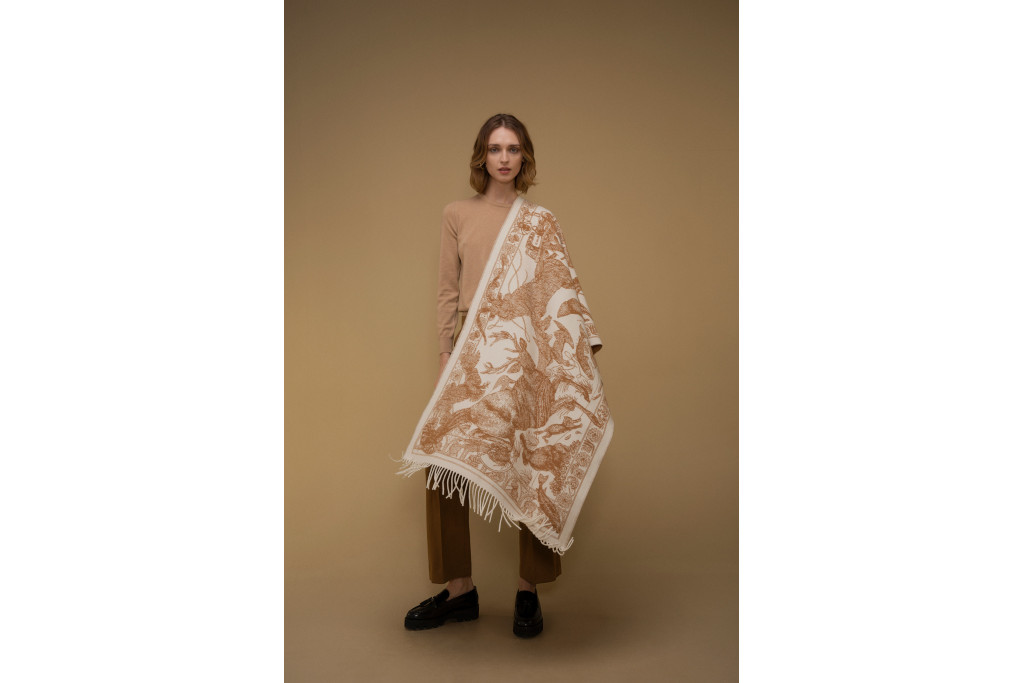 Couture-trained fashion design and illustrator Sabina Savage has gained a cult following for her intricate prints and sumptuous silk scarves and clothes. She was the perfect fit for collaborating with storied Scottish brand Johnstons of Elgin, which has taken one of her tapestry designs and used it for The Great Exhibition Scarf, inspired by the monumental 1851 event of the same name. You can read more about it here.
£399, johnstonsofelgin.com
Matilde and Conscious Citizen Team Up on Capsule Collection 'Together Tomorrow'
It's the meeting of two like-minded brands: jeweller Matilde, who only uses recycled metal and lab-grown diamonds, and Conscious Citizen, which produces loungewear and wardrobe basics to demand from organic cotton and sustainable materials like bamboo.
Together, they've released a capsule collection called 'Together Tomorrow', comprising a sweatshirt and T-shirt made by Conscious Citizen, and featuring an illustration by Matilde that represents the 'exponential power of collaborative efforts, ideas, and design'.
'After meeting Yulia and Maria and realising how in line Matilde Jewellery and Conscious Citizen are as brands, we knew we had to come together to create something,' says jeweller Matilde Mourinho. 'We came up with a design that we feel represents both brands and what we stand for – a more sustainable, conscious way of consuming fashion.'
The collection is available to buy at consciouscitizenworld.com/collections/together-tomorrow
READ MORE BRITISH LUXURY NEWS