Johnstons of Elgin & Sabina Savage Team Up for Limited Edition Scarf
---
Want to know what happens when two British powerhouses collab?
British wool mill Johnstons of Elgin has teamed up with designer Sabina Savage to release a limited edition collection of scarves.
Johnstons of Elgin & Sabina Savage Team Up for Limited Edition Scarf
This year, Johnstons of Elgin is celebrating its 225th anniversary by delving deep into its archives. Hoping to revive some of its most iconic moments, the brand has enlisted the help of another British legend: Sabina Savage. The designer, who is best known for her intricate hand-drawn illustrations, has helped Johnstons of Elgin create a beautiful collection of scarves inspired by The Great Exhibition of 1851.
Sabina was tasked with diving head-first into Johnstons of Elgin's rich heritage, from which she could pull together moments that celebrate the brand's story. The designer chose The Great Exhibition, an international exhibition which first took place in London's Hyde Park in 1851. Created by Henry Cole and Prince Albert, the show was the first in a series of world fairs highlighting culture and industry. Scotland-based Johnstons of Elgin was a pioneer in the weaving of cashmere and vicuna at the time, and was able to exhibit at the prestigious event – where it won a medal for 'Superb Viuna Shawls'.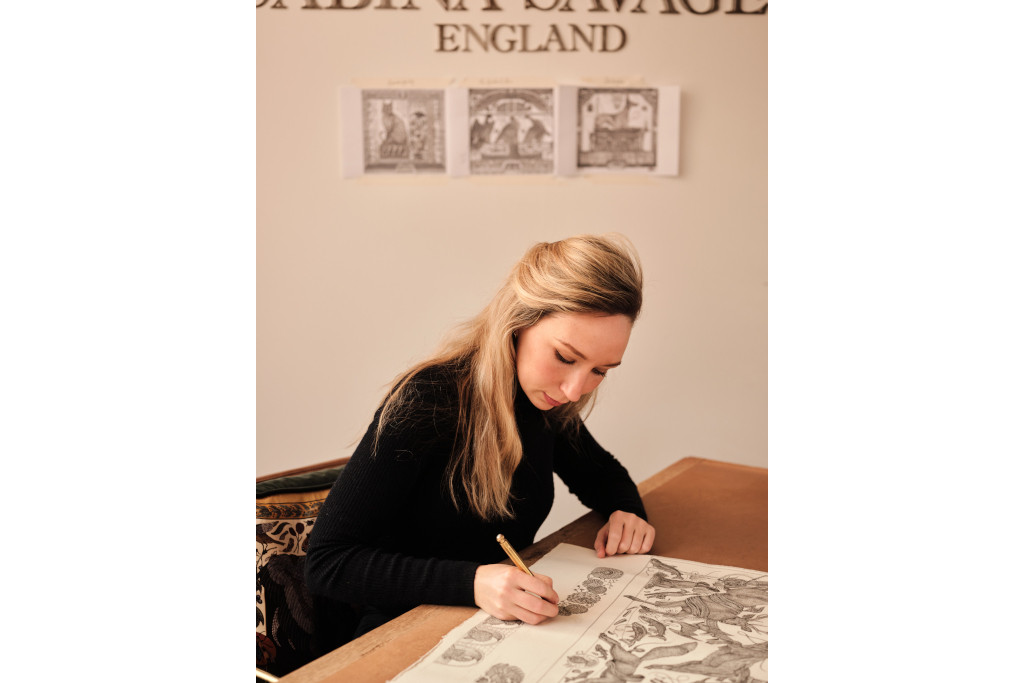 Working in her studio, Sabina was able to draft designs for the news scarves over the course of a month. The design, which features on three scarves, illustrates iconic London landmarks like Big Ben and the Crystal Palace (where The Great Exhibition was originally held). Animals local to the British countryside are also depicted interweaving with thistles and Scottish foliage, with nods to the River Thames and River Lossie (where Johnstons of Elgin was established). The collaboration is the first time the designer has seen her illustrations in a wover composition.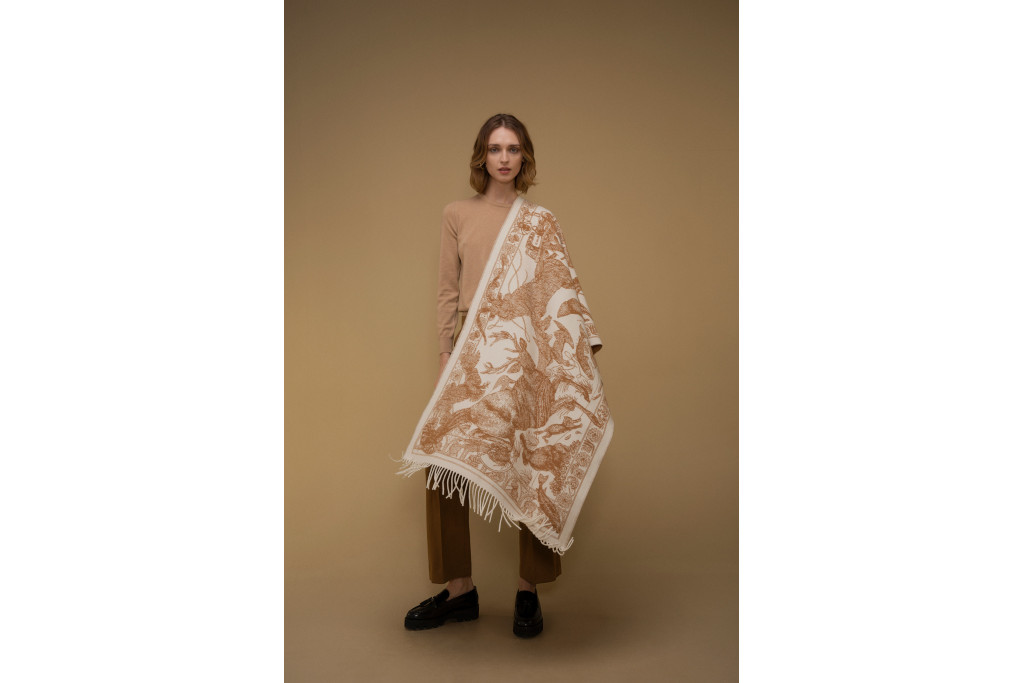 '2022 is a milestone year for us and is a chance to celebrate how far we have come in our 225-year history,' says Johnstons of Elgin's Chief Executive, Chris Gaffney. 'Our collaboration with fellow Walpole member, Sabina Savage, is the perfect marriage of craftsmanship and heritage.'
Sabina Savage added: "My designs always have a story, so it was wonderful to be able to illustrate the historic story of Johnstons' journey from Elgin to London for The Great Exhibition across the length of the scarf. The design shows the animals of the Scottish Highlands helping to transport the threads and fabrics to display in London, starting with the stag and hare, and weaving 'downriver' to the London pigeon and swan. I particularly love the way this piece starts and finishes with nature. The process begins with the beautiful cashmere fibres, through the illustrated creatures, and finishes with the teaseling process at the mill in Elgin.'
DISCOVER
Images courtesy of Johnstons of Elgin and Sabina Savage
EXPLORE MORE
The Loveliest British Candle Brands to Know Now / Artist's Studio: Meet Sabina Savage