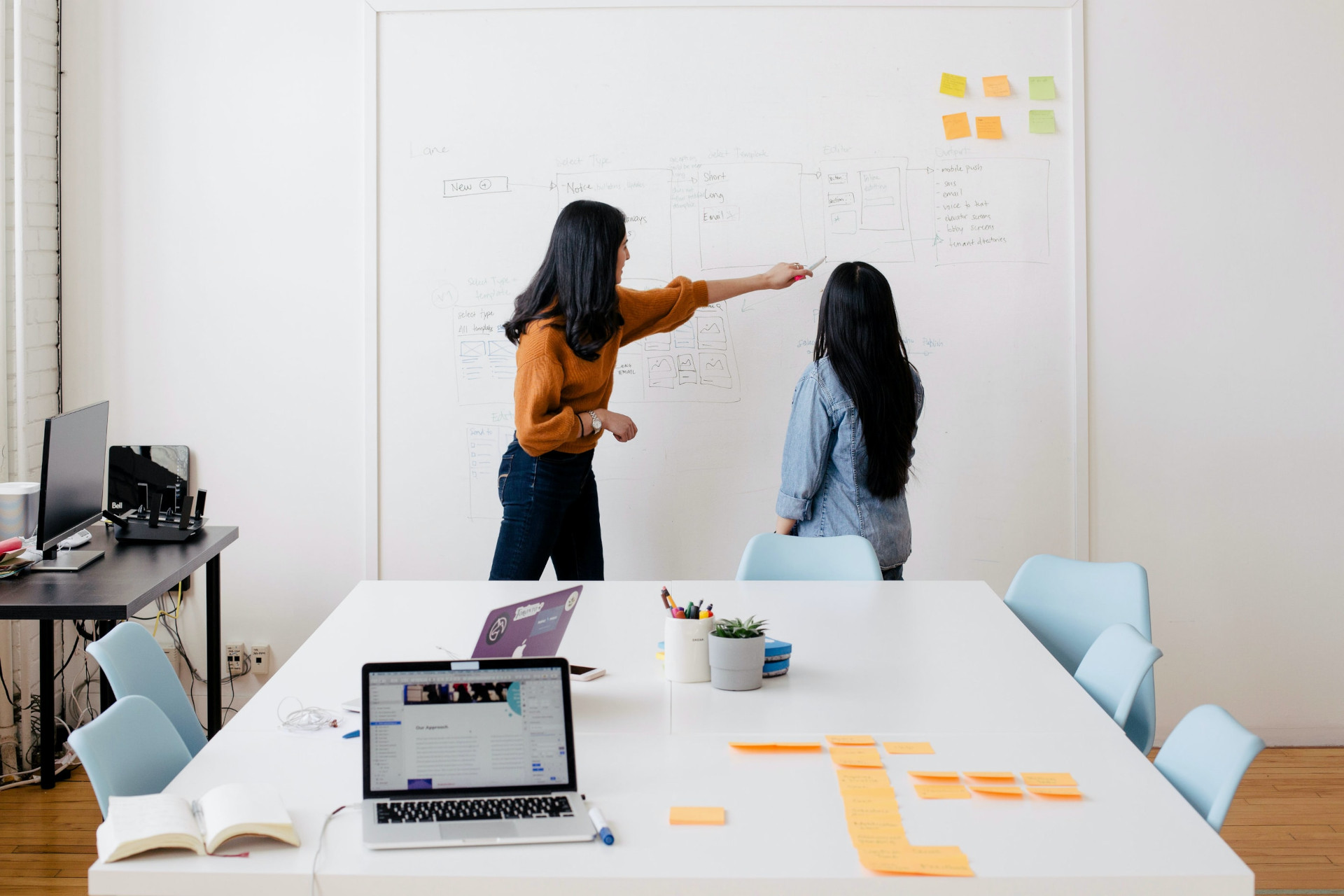 Buy Women Built: The Movement Championing Female Entrepreneurship
---
Meet the platform built for positive disruptors
Buy Women Built is the new platform enabling shoppers to discover female-founded businesses more easily.
Buy Women Built: The Movement Championing Female Entrepreneurship
Newly launched campaign Buy Women Built is on a mission to champion over 200 of the UK's best women-owned brands. Created by Sahar Hashemi OBE and Barny Macaulay, Buy Women Built was announced earlier this year for International Women's Day 2022 – but is now ready to boost female entrepreneurship in the UK.
What is Buy Women Built?
Buy Women Built launched its website on 14 November 2022, where shoppers can browse a curated list of brands – including the likes of Anya Hindmarch, Missoma, Sarah Chapman and Melissa Odabash – covering four sectors – Food & Drink, Health & Beauty, Fashion & Clothing and Home & Lifestyle – and discover the stories behind said brands. The platform also highlights how the historically disruptive, entrepreneurial ethos of female founders results in the creation of brilliant products that meet the needs of women specifically.
Speaking on the platform, Sahar commented: 'The idea for Buy Women Built was sparked by a tweet calling for everyone to play their part in our country's economic recovery by buying from female-founded businesses.
'It was simple, powerful and actionable, but something was missing. How can we buy women-built brands when we don't know what they are? I teamed up with marketing guru Barny Macaulay to create a movement that spotlights female-founded businesses. Not everyone can invest in or mentor a female business owner, but we can all buy their products and services. So many extraordinary future-forward brands are women-built. By championing them and helping them to thrive, we'll boost the British economy while encouraging tomorrow's female entrepreneurs to rise.'
Why we need more women entrepreneurs
The Alison Rose 2022 Review reported that, while UK women are overtaking men for the first time in starting new companies, the gender entrepreneurship gap is still equivalent to over 1 million missing women-built businesses in the UK. It was also found that 80 percent of 11 to 18 year olds are still unable to name a single female entrepreneur.
Gen Z take a special role in Buy Women Built's audience as well, with the platform offering a hub from which to learn about these businesses and create a meaningful connection, while helping to boost the UK economy during one of its toughest periods.
'Young customers want to buy with social purpose,' said Sahar. 'We hope our curated list of businesses will help them identify how to support women in their everyday purchases. When I'm in a supermarket I know which brands are female founded but the average consumer doesn't. For a young girl who hasn't been told women can be successful entrepreneurs, dismantling the barriers is critical. If, as a young consumer, you can't see others succeeding before you, you aren't even going to try it yourself.'
'We have a new prime minister and tackling the deficit is a huge issue on everyone's mind,' added Barny. 'The economic potential of women built brands to help our economic recovery is enormous in the region of £250 billion added value is enormous. I believe that supporting independent female businesses is not only critical to rebuilding the health of this country, it also sends a clear message that we as a country back diversity, innovation and passion.'
Get involved
Buy Women Built is a platform that is still growing. The platform has created its very own kitemark, which businesses can use to identify themselves as female-led once they are confirmed as eligible – meaning the community will no doubt grow in the future.
'We see our kitemark as a symbol of the future of how we all consume,' says Sahar. 'I feel more empowered when I buy products like those from Pip & Nut, Jo Loves, Jimmy's Iced Coffee and Missoma – all exciting, disruptive brands created by women – knowing that I'm part of a movement that is actively building a stronger, more equal economy with more visible female business models.'
DISCOVER
Featured image: Jason Goodman, Unsplash