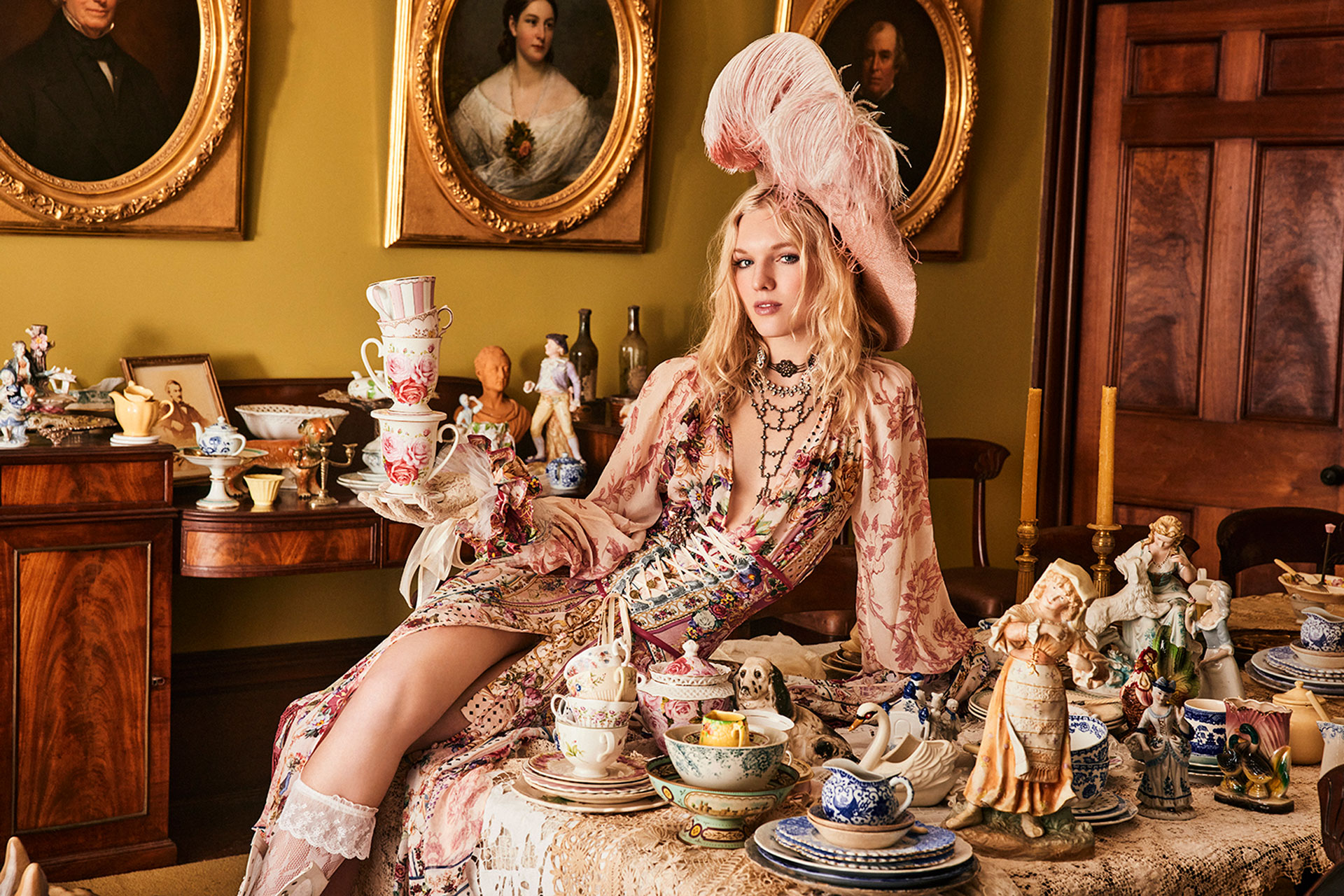 Camilla's New Collection Has British Whimsy at its Heart
---
Aussie brand Camilla celebrates The Majesty and magic of British eccentricity with new high summer collection.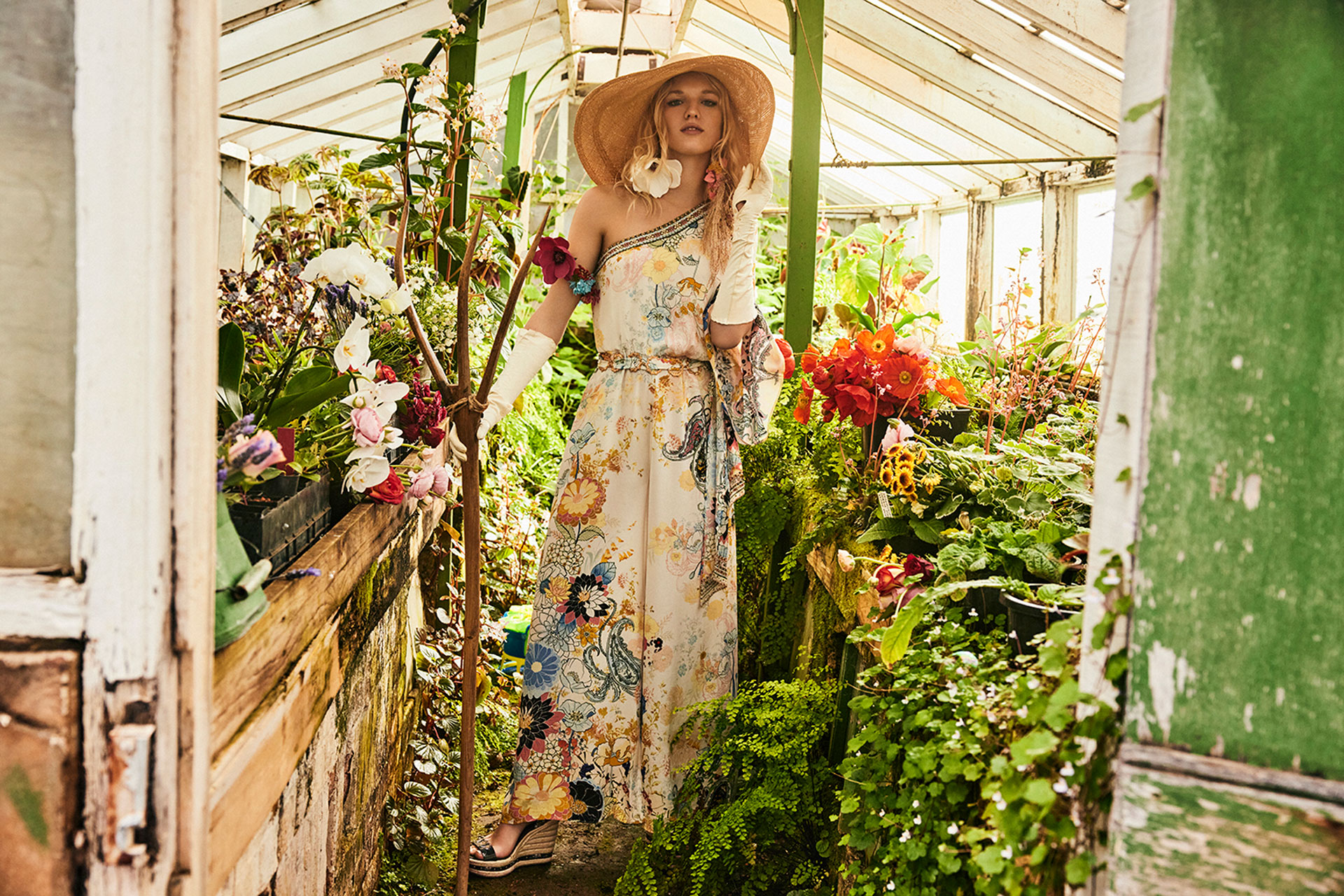 We're all craving a bit of escapism right now and Australian designer Camilla Franks' new high summer collection, celebrating British eccentricity in all its decadence and whimsy, is just the tonic we need, offering the promise of release from our homes – and trackie bottoms.
Think ethereal dames, posh aristos, counter-culture icons, rockers and royals all rubbing shoulders with each other, and you'll have an idea of the disparate cultural and social influences that inspired the designer, whose eponymous fashion label is a favourite of the likes of Beyoncé, Gigi Hadid, Nicole Scherzinger and fellow Aussie Miranda Kerr.
Launched under the moniker Mad Manor, the collection represents a riotous journey from the opulence of the Victorian era to the new bohemia of the Swinging Sixties and on to the punk rock movement of the Sex Pistols, Vivienne Westwood and David Bowie. Signature kaftans, maxi dresses with thigh-high slits, voluminous jumpsuits and slinky slip dresses come in an explosion of print and colour with hand-painted florals, embellished Union Jacks and ornate gilded golds.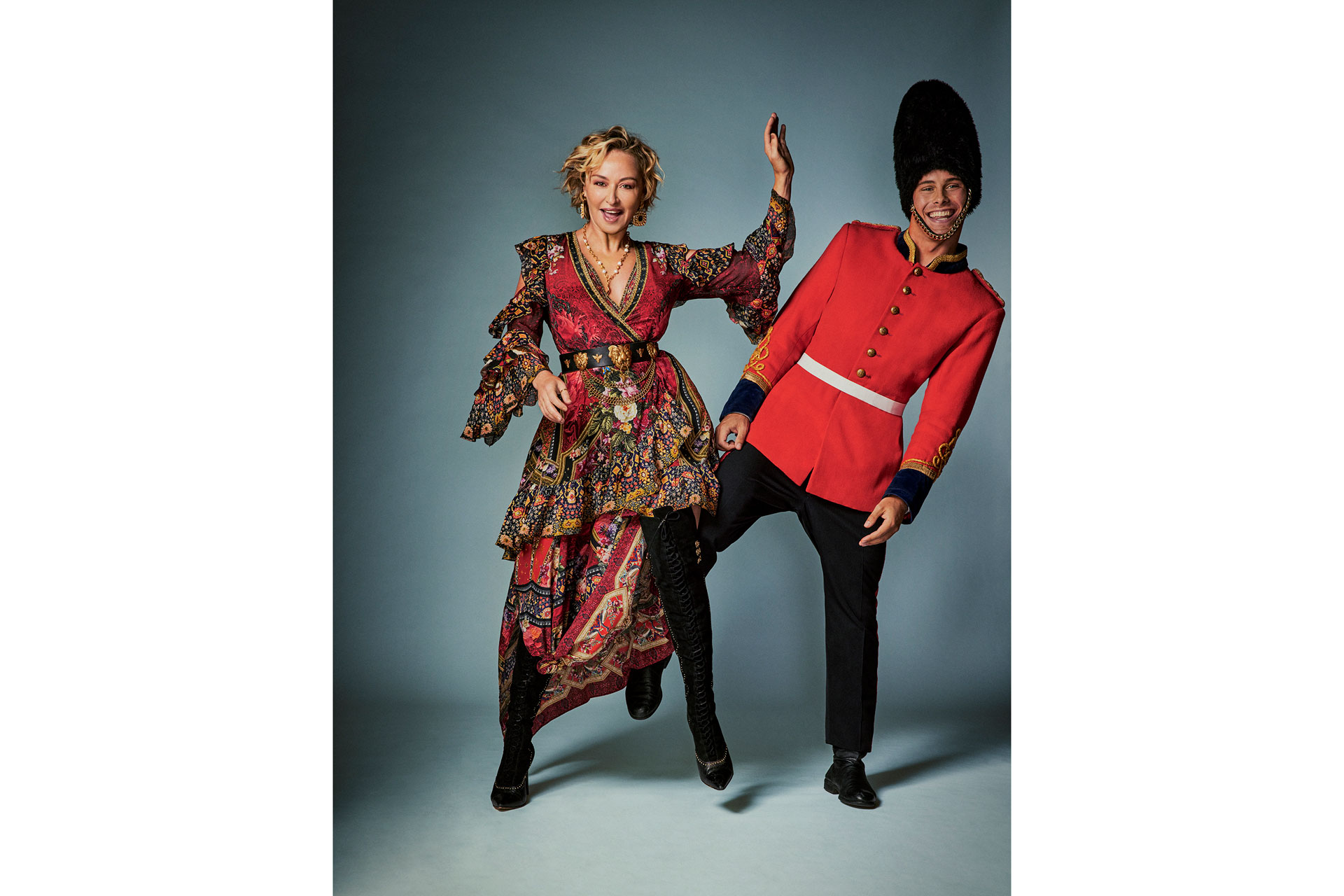 There's even a 'Runaway Royal' print, described as 'an ode to freedom and exquisite new possibilities', in vibrant yellows, reds and blues, which brings to mind a certain recently- exited Royal Family member, now residing in sunny California.
'For me, the Camilla brand has always been about expressing yourself and your style, whenever you wanted to and feeling fabulous doing it,' explains former theatre actress Franks, who started out designing kaftans and kimonos to wear backstage, before opening her first boutique on Sydney's Bondi Beach in 2004.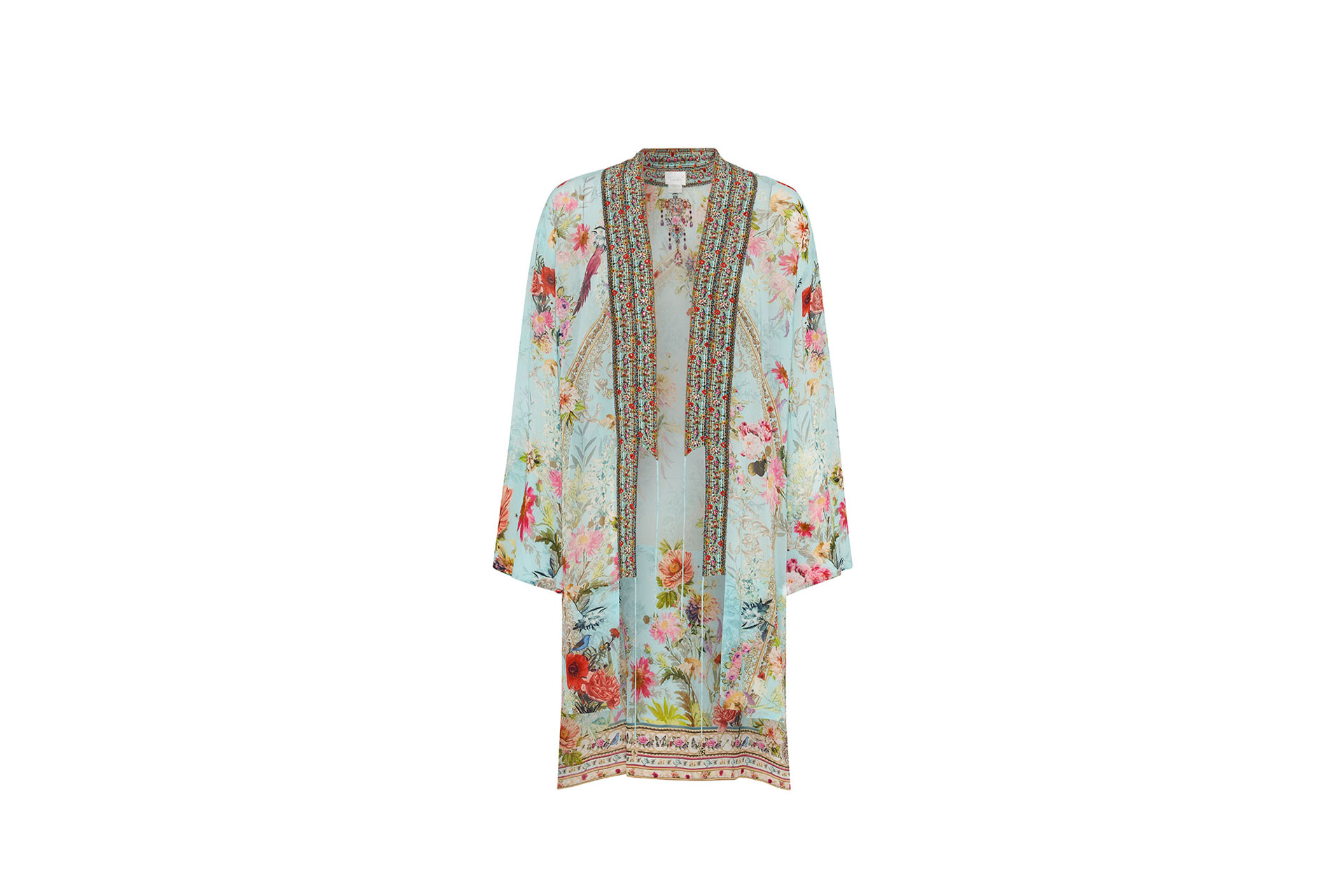 The label has since grown to encompass 20 stores around Australia and two in the U.S. as well as an impressive 260 international stockists across 55 countries, including Saks Fifth Avenue, Bergdorf Goodman, Harrods, Matchesfashion.com, Net-a-Porter, Farfetch, Mytheresa and REVOLVE.
An inveterate traveller, Sydney-based Franks managed to squeeze in a trip to the UK with her team before the Covid-19 pandemic saw Australia pull up the drawbridge to international travel, in order to soak up 'all the majesty and magic England has to offer'. 'Seriously, we explored it all,' she enthuses. 'We roamed the historic palaces, got our groove on in wild inner London and ambled through the peaceful countryside.
'Some of our most inspirational playgrounds were the museums, galleries, antique fairs and vintage shows, and, of course, all the architectural marvels. We reminisced about the once achingly free world of mods, punks and bohemians, all attitude, all defiance. It's everything we love about England, all wrapped up in its colours, flavours, music, art and traditions.'
As someone who prides herself on nurturing a strong community and loyal following – she talks of customers as her 'tribe' and staff as 'retail angels' – Franks naturally has a very clear idea of who the Camilla woman is.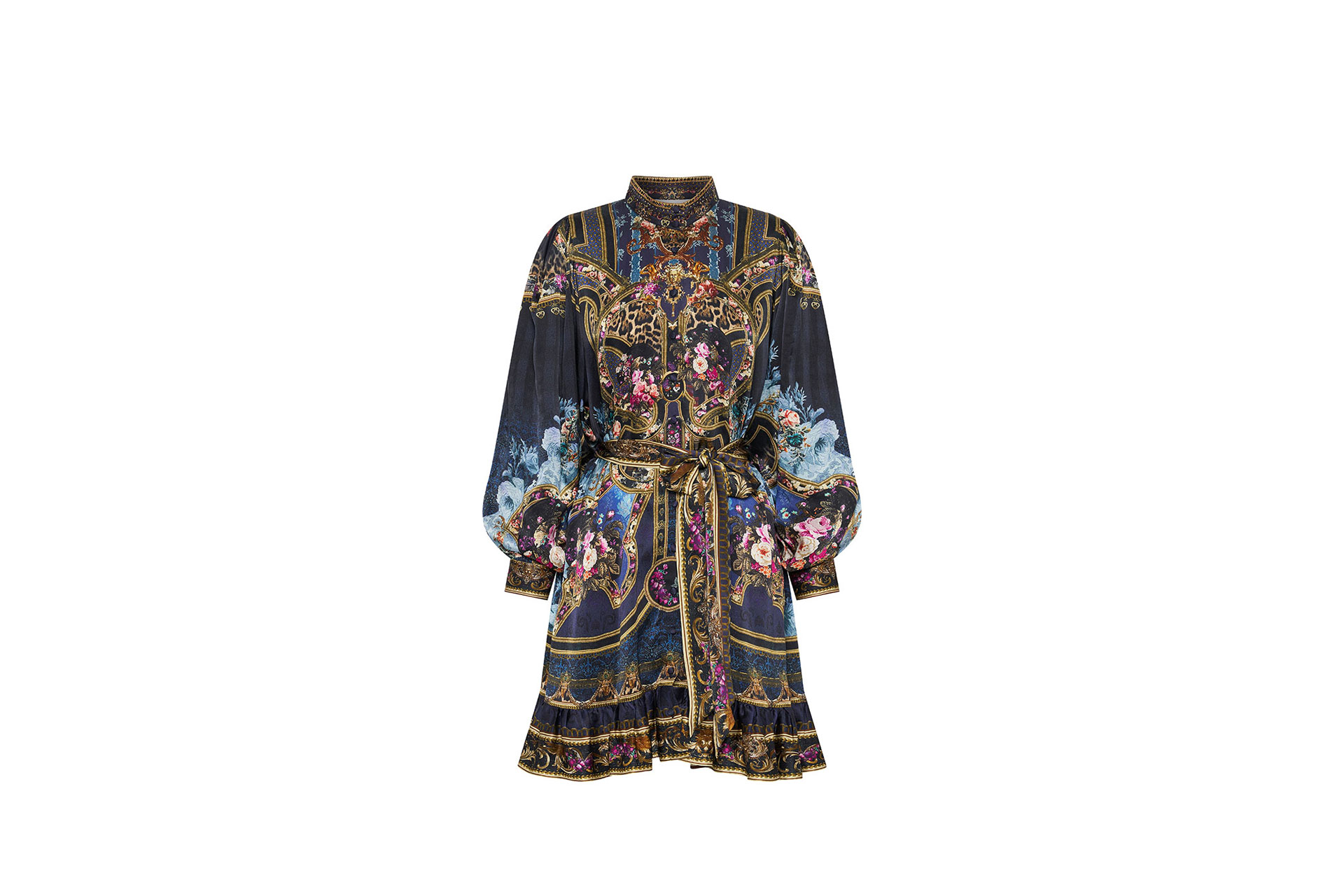 'She is wild at heart, an adventure seeker, and she is brave and brazen enough to challenge the status quo,' says the 45-year-old designer and breast-cancer survivor, who is married to Welsh musician and artist, JP Jones, and mother to three-year-old daughter, Luna.
'My brand has always been about celebrating the strength, courage and determination of women.'
Women just like Camilla, in fact.
DISCOVER MORE:
How To Buy A Vintage Wedding Dress / Brilliant New British Brand Collaborations