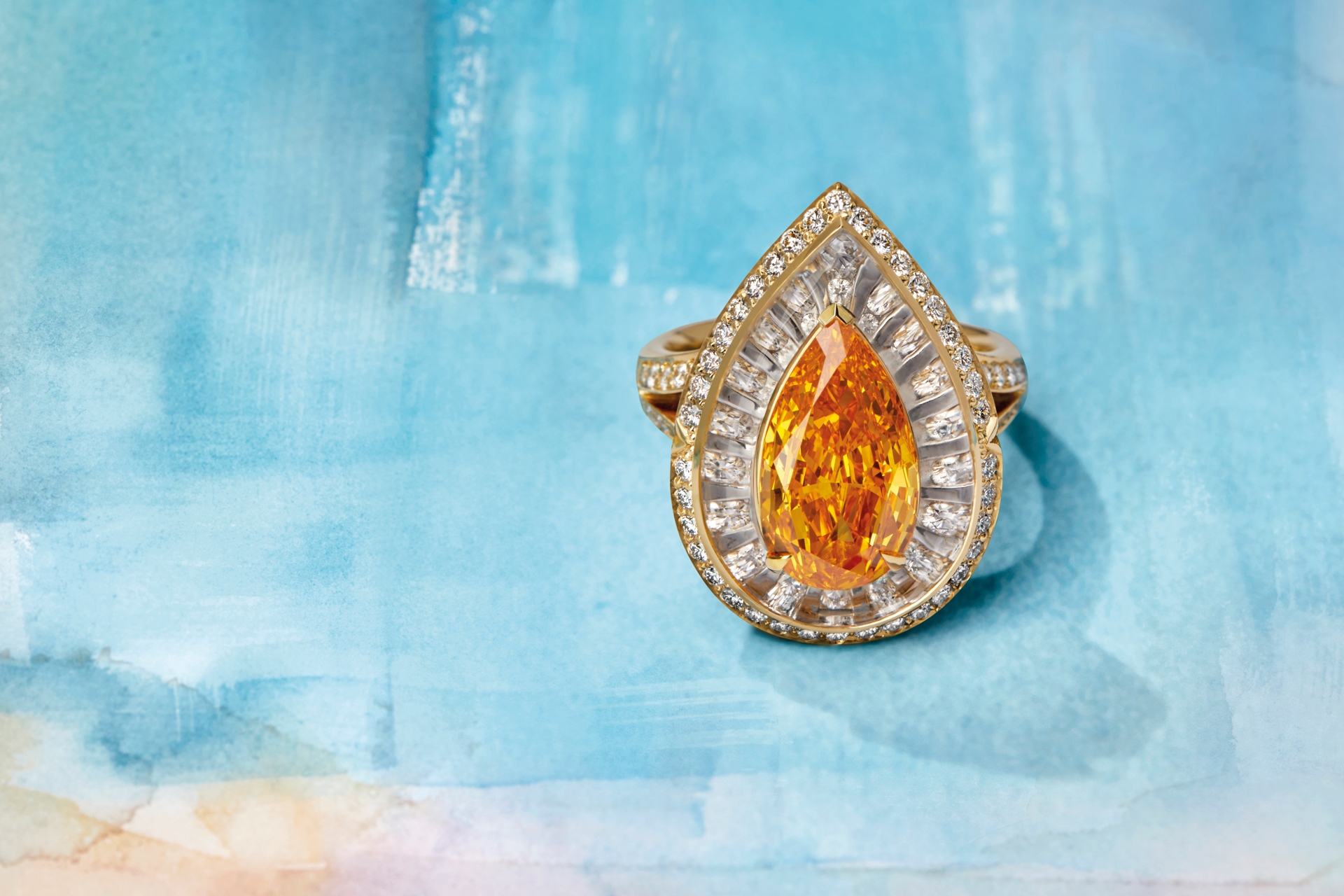 Why Colourful Jewellery Is Making a Comeback
---
Carole Woolton on the coloured stones making waves in the jewellery world
Who doesn't have a favourite shade? Colour translates as life, energy and passion, says Carol Woolton. Time to add some razzle dazzle to your jewellery box…
What makes colourful jewellery different?
Colours provoke a conscious or subconscious reaction in us all. Who doesn't have a favourite shade? Colour translates as life, energy and passion. Small wonder that, after months and months when life has felt limited, the major news is gemstones flashing with all shades of the spectrum. This is the moment to put on some colourful glitz.
More than beautiful gemstones, we also want something interesting; a coloured stone that comes with a surprising natural history or geology story. Have you heard of zultanite? It's a gemstone found in Turkey that changes colour from green to a shade of muddy pink and is one of the less familiar stones intriguing jeweller Stephen Webster.
'I do like to be awe inspired by a stone,' he told me recently on my new podcast If Jewels Could Talk. His clients feel the same way. To satisfy this colourful demand he's sourcing rare unheated orange sapphires and spinels, which come in every colour imaginable, not only top-of-the-range bright red. 'I've been championing spinels because they are really undervalued,' he continues, 'and they come out of the earth in extraordinary shades of grey or pink.'
I Do! Engagement Rings You'll Wear Forever
Where are the experts sourcing colourful jewellery from at the moment?
Jewels have always made conversation pieces. The design makes a talking point: where you found the jewel or a more personal tale of who gave it to you. Increasingly, now the stone itself is making a point of discussion. Newly discovered sources of stones are reaching the market with fresh takes on traditional colours and stories of unusual locations or mines. Coloured pebbles have a rich cultural history and knowing your stone's backstory heightens an emotional connection to the jewel, and in a wider sense, to the natural world itself.
In recent times, peridot has been largely forgotten. Now it's on everyone's lips again because a new deposit of clear, grass-green peridot has been unearthed in the Fuli Gemstones mine in China. Gems do have a personality, like individuals; no two are alike which is why particular stones conjure up a sense of excitement and emotion. The way light reflects off the luscious unheated Fuli gems is unique to the Changbai Mountains in north-east China. What's more, new mines like Fuli's come with the assurance that gems have been extracted meeting modern requirements of traceability and chain of custody every step of the way. Similarly, Greenland rubies, formed nearly three billion years ago in the Arctic and buried under layers of ice and snow until their recent discovery, are extracted using best practices.
'I really like odd, surprising things that come out of the ground,' exclaims designer Theo Fennell, 'and I like to know the individual mine and then set them into a design that suits where they originated from. Greenland ruby crystals are set into Viking-style rings with runes engraved along the side.' Currently, he's mixing a jewelled colour palette uniting gemstones from a variety of regions into 'global' rings. The brighter the colour, the better.
READ MORE
The Best Sustainable Jewellery Brands / How to Make Vintage Jewellery / How to Invest in Jewellery