David Gandy tells C&TH about his work with The London Sock Company and what he likes to get up to on weekends…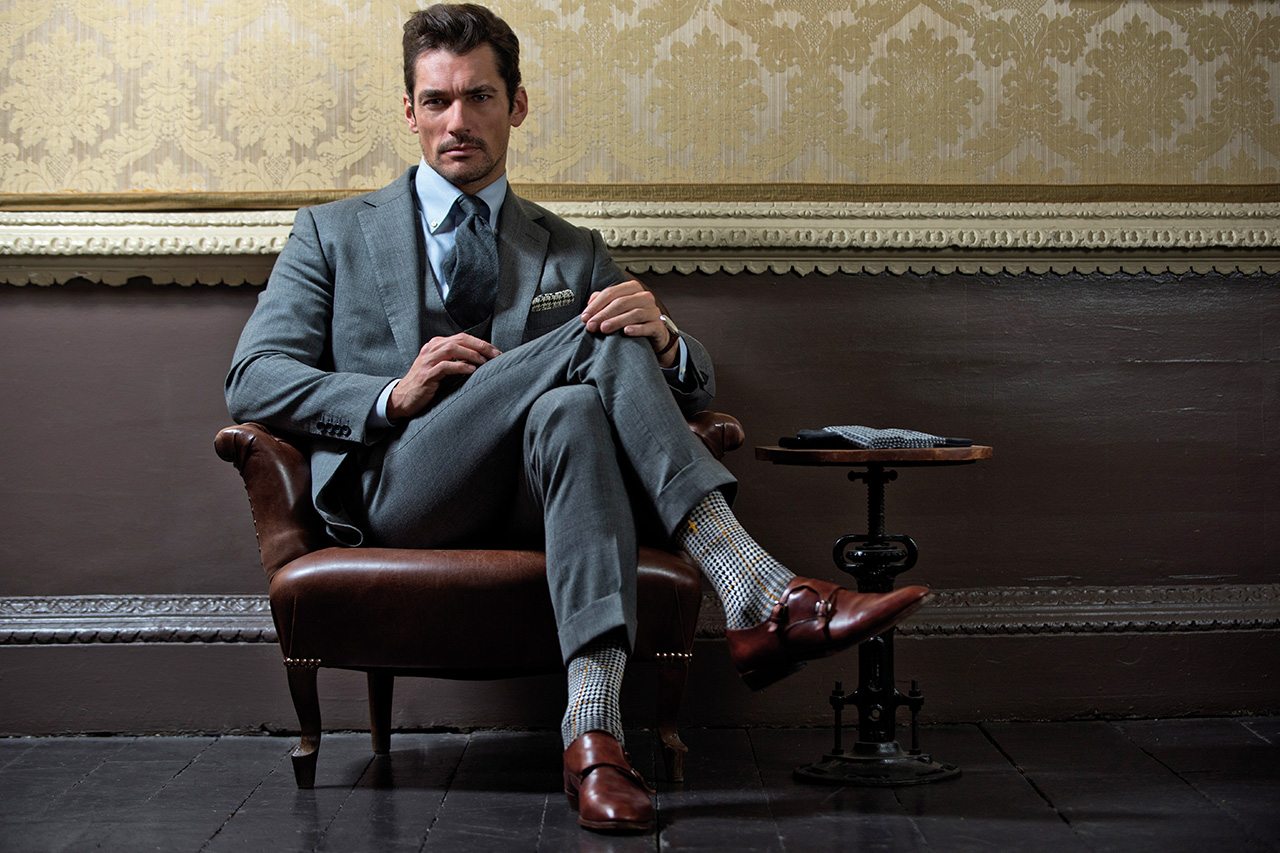 In London I go to Brown's Hotel and The Beaumont. I also love the arcades in Mayfair, particularly the Royal Arcade. Having said that, I'm probably more of a country guy at heart.
When I'm in the countryside, I head down to Goodwood to test and race cars, or to my parents' house, which is in the Essex/Suffolk border countryside and is beautiful.
What I decide to wear depends on the time of day and the occasion. I try to dress appropriately for each. But in my wardrobe you will find a lot of British-made items.
If I could only wear one label for the rest of my life, it would be Thom Sweeney. It is simply the best of the young new tailors. It is exclusive, aspirational and, of course, British.
To help keep my body in good shape, I eat 'clean' products. I stick to foods that are natural and organic, and very rarely eat processed foods. I also spend many hours at the gym!
I love antiques and traditional/vintage styles, so when I renovated a Fulham townhouse last year, unlike most people, I didn't modernise it, I put back all the traditional elements and style into the house. I put in Victorian bathtubs in copper and reinstalled all the open fireplaces in the rooms. There's parquet flooring throughout the five floors and I covered the walls with wooden panelling.
I invested in The London Sock Company a few years ago because I thought it was not only a great concept but that the founders, Ryan and David, were brilliant. Due to the success of the socks subscription service, we have expanded to British-made ties and pocket squares made with wool and silk.
Supporting British manufacturing is very important to us as a company and we have done something very unusual with the pocket squares: for example, you can have dogs-tooth print on one side and a Prince of Wales check on the other, something that is very rarely done. Ten per cent of sales goes to Style For Soldiers, a charity of which I am an ambassador, and one that is very important for us as a company to support.
If you are in the public eye I think it is important to support charities. I live a very privileged life and it's important to give back to causes that are close to my heart. I am an ambassador for Battersea Dogs & Cats Home, Achievement for All (AFA) and Style for Soldiers but I support lots of other charities, such as Save the Children.
Social media is a brilliant and instant way to communicate the campaigns and brands I'm working with to my followers. It's also a great platform to get coverage for the charities that I support and an excellent resource for finding photographers or creatives to work with, but I wouldn't say I am a 'fan' of it at all, if I'm honest.
On Saturday night you'll find me having dinner somewhere local to me in London with friends, great food, great wine and great conversation.
On Sunday morning I'll be picking up coffee before taking a beautiful walk along the river or a drive in one of my classic cars.
MORE INTERVIEWS: Caroline Issa on London, interiors and the state of fashion / Daisy Lowe: Constant Cravings / Liv Tyler on her beauty secrets, style and London
---