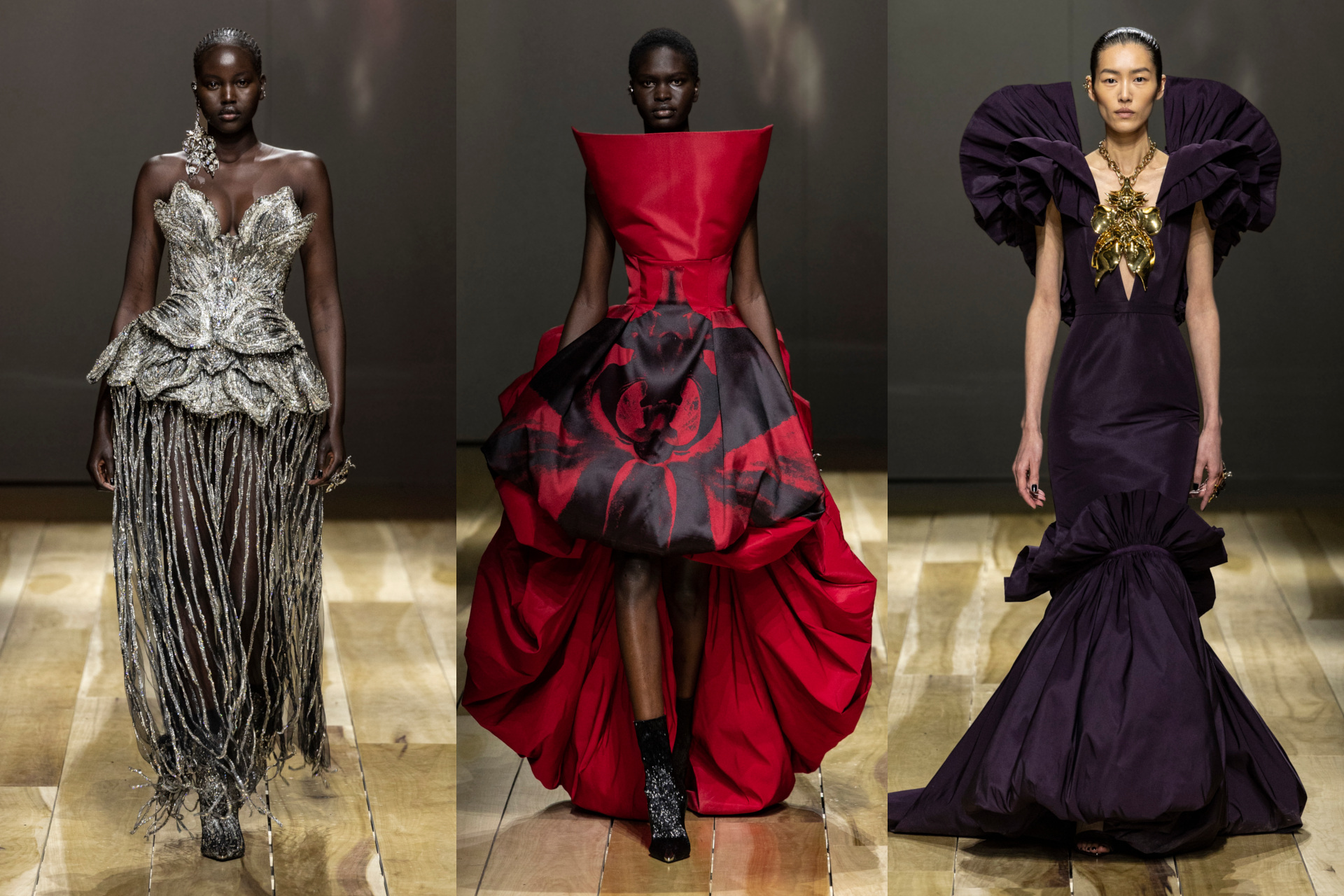 Alexander McQueen Will Soon Be Looking For A New Creative Director
Sarah Burton is leaving the House following a collaboration spanning over two decades
British luxury label Alexander McQueen is about to embark on a new chapter in its creative history, with the departure of its Creative Director Sarah Burton leading to House to seek creative organisation after its SS24 presentation.
Sarah Burton Exits Alexander McQueen
After over two decades together, Alexander McQueen announced today that its ongoing collaboration with Sarah Burton would be coming to an end. The brand's SS24 show in Paris this September will be her last as Alexander McQueen's Creative Director.
Joining Alexander McQueen for the first time as an intern back in 1996, when the brand was just four years old, Burton immediately formed a close bond with the brand and its founder – leading to her return to the House soon after graduating. She took on the title of Head of Design for Womenswear at McQueen, but her close relationship with founder Lee Alexander McQueen often meant to she was referred to as his 'right-hand'.
View this post on Instagram
Burton became the House's Creative Director back in May 2010, following the death of Lee Alexander McQueen, by which time she had been working alongside the designer for over 14 years. During her time as Creative Director, she sculpted the brand and directed it to the contemporary vision we associate with Alexander McQueen today.
In an official statement from the House, Sarah Burton said: 'I am so proud of everything I've done and of my incredible team at Alexander McQueen. They are my family, and this has been my home for the past 26 years. I want to thank François-Henri Pinault for believing in me and offering me this amazing opportunity. Above all I want to thank Lee Alexander McQueen. He taught me so much and I am eternally grateful to him. I am looking forward to the future and my next chapter and will always carry this treasured time with me.'
View this post on Instagram
'We would like to express our immense gratitude to Sarah for writing such an important chapter in the history of the Alexander McQueen House,' commented Gianfilippo Testo, CEO of Alexander McQueen. 'Sarah's contribution over the past 26 years will leave an indelible mark.'
'I am immensely grateful to Sarah, and I want to personally thank her for her work over the past two decades, first alongside Lee Alexander McQueen. where her role was instrumental to his success, and then as the Creative Director since 2010,' added François-Henri Pinault, Chairman and CEO of Kering, which owns Alexander McQueen. 'Through her own experience, sensitivity and talent, Sarah continued to evolve the artistic expression of this iconic House. She kept and continued Lee's heritage, attention to detail and unique vision, while adding her own personal, highly creative touch.'
Who Will Be Alexander McQueen's New Creative Director?
No names have been announced yet, with Alexander McQueen stating that 'a new creative organisation for the House will be announced in due course.'
Featured image: Alexander McQueen AW23