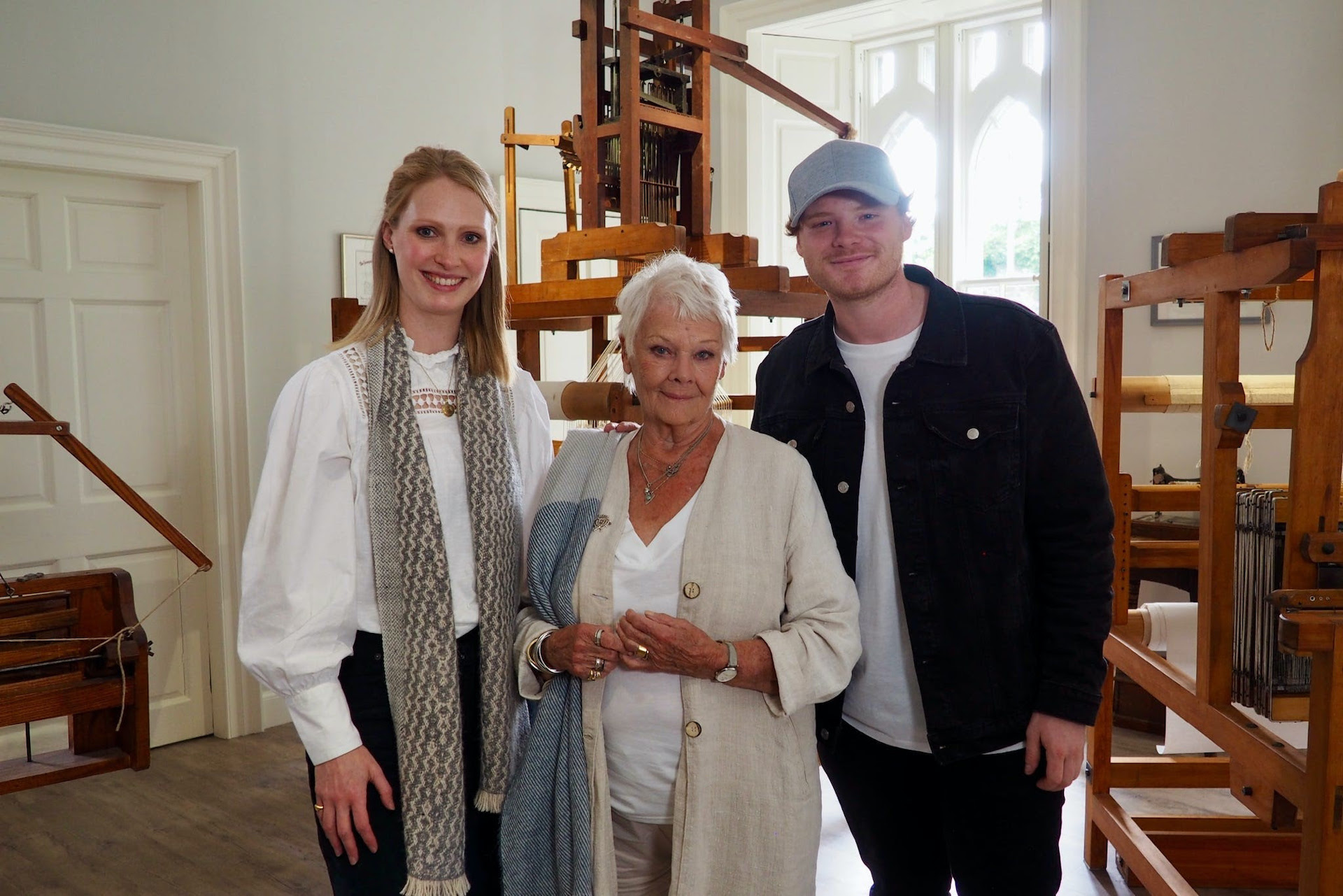 What's Trending In British Luxury This Month?
What's happening in the world of British luxury?
We love British luxury here at C&TH. From exciting new collections and innovative collaborations, to charitable initiatives and bright ideas, here's all the British luxury news this month. 
Get Your Copy Of Great British Brands 2023 Here
British Luxury News
Graff Launches New Butterfly Collection with Campaign Shot in South of France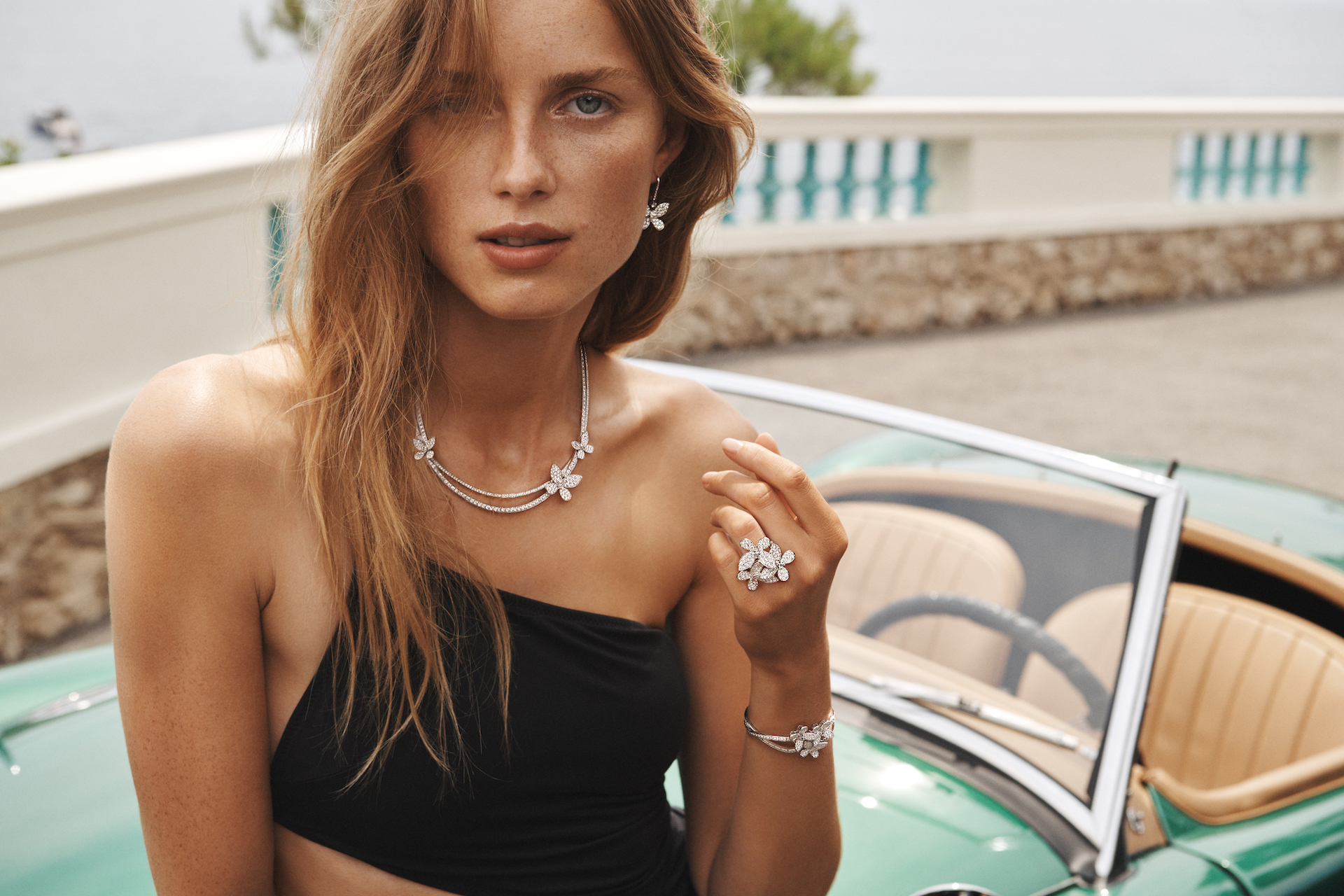 Ever since it was launched in 1960 by Laurence Graff, the butterfly motif has been synonymous with his eponymous jewellery house, symbolising freedom, creativity and new beginnings.
The brand's latest Butterfly high jewellery collection is celebrated in a beautiful new campaign starring supermodel Rianne Van Rompaey – a fresh face for the luxury house – styled by Emmanuelle Alt (former editor of Vogue Paris) and captured by photographer Mikael Jansson, at the legendary Villa La Vigie in France's Cote d'Azur.
The collection features rare natural diamonds paired with white gold and transformed into exquisite earrings, necklaces and rings.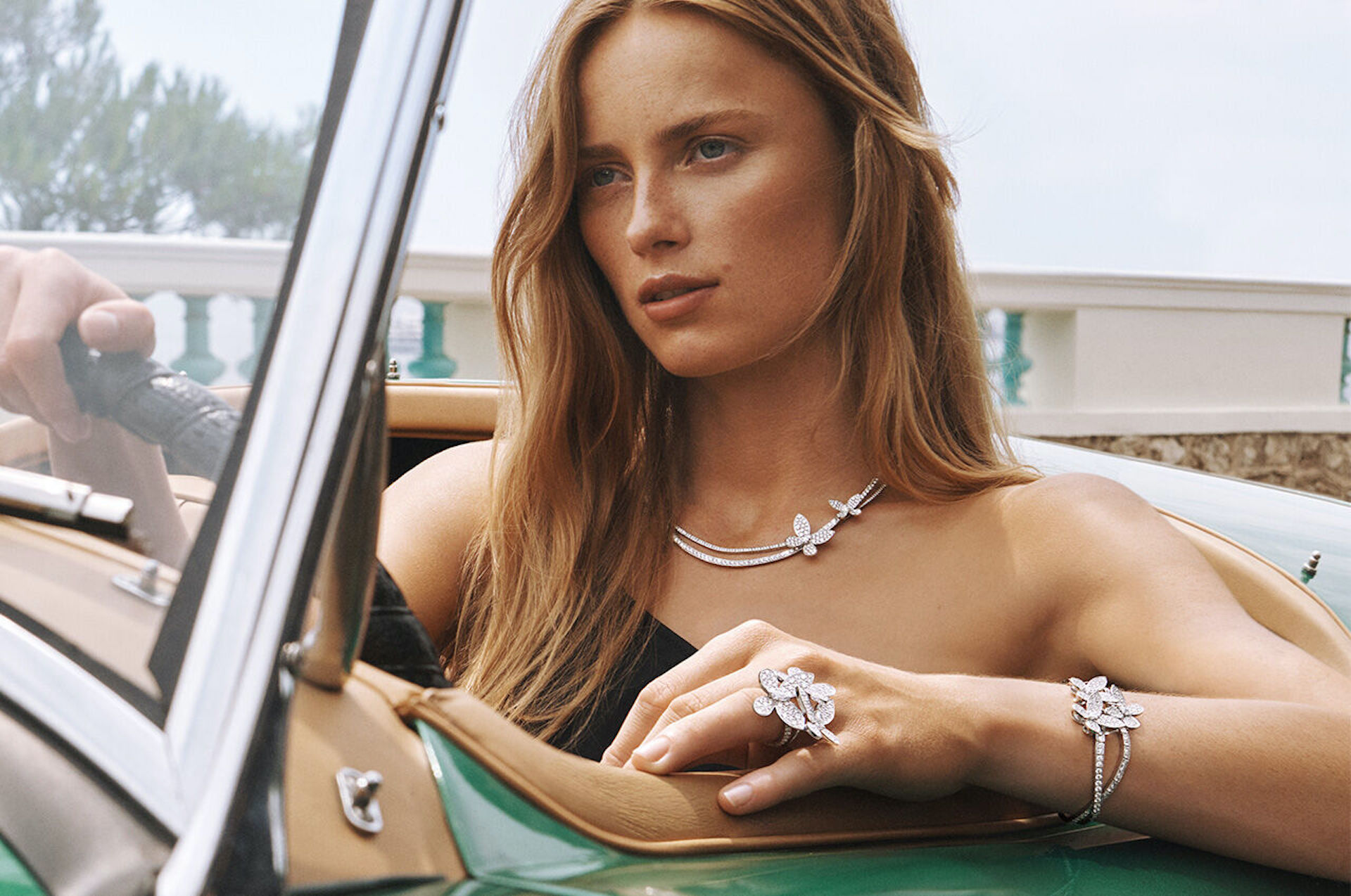 'The DNA of Graff is very distinctive, and while a stone-led design philosophy guides us, we are also inspired by the world around us. The outline of a butterfly, which has become synonymous with Graff, has, over the decades, offered us endless opportunities for reinterpretation,' comments Anne-Eva Geffroy, Design Director at Graff. 'The inner fire and life a diamond holds within, make it the ideal medium to portray the natural beauty of the butterfly, and to give it permanence to endure through all of time.'
Find out more at graff.com
Bid on this Unbeatable Charity Experience from The Last Drop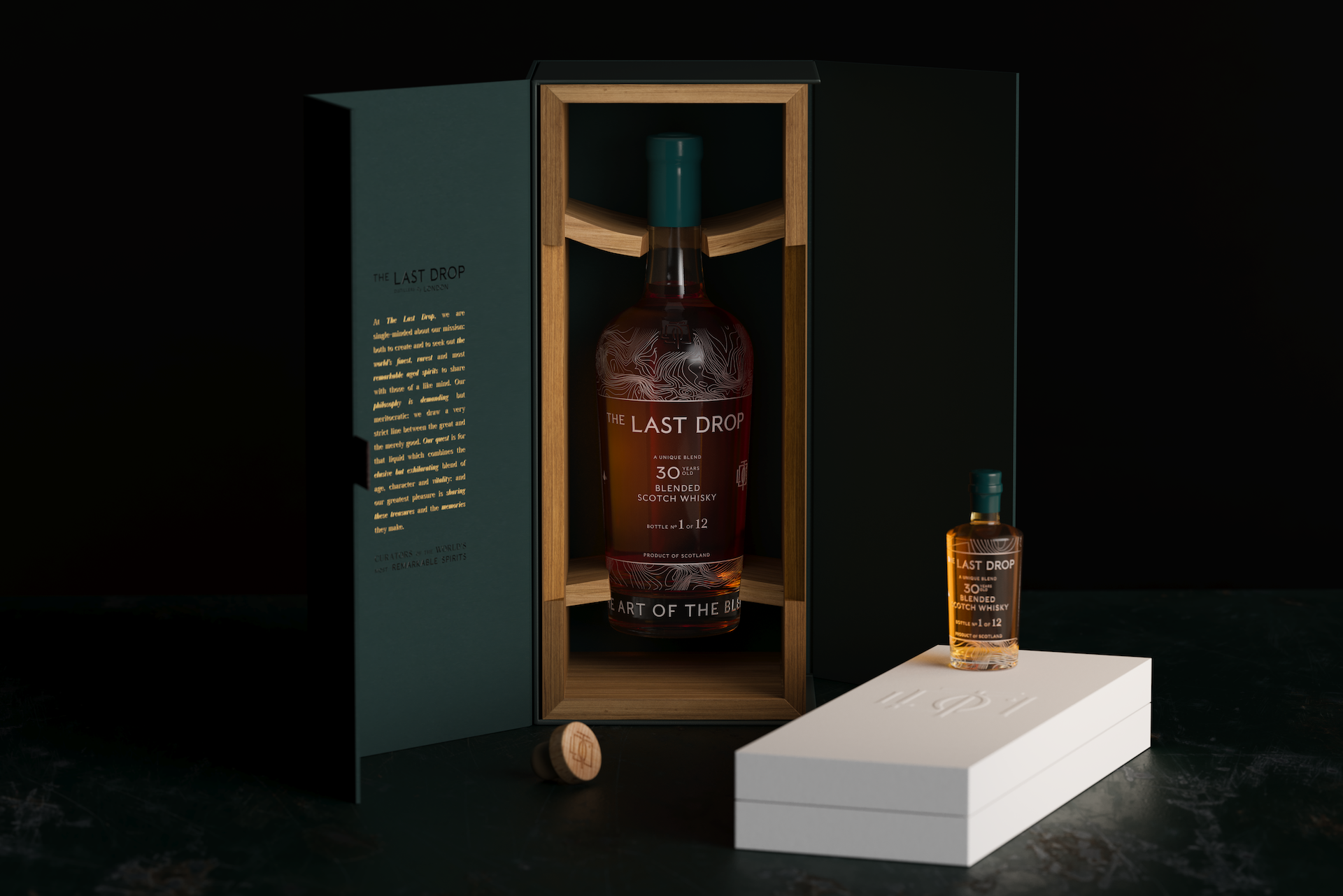 The Last Drop Distillers seek out and collect remarkable spirits from around the globe. This autumn, the Great British Brand is taking part in The Distillers' One of One fundraising auction, as a founder donor, with all proceeds going to the Distillers' Charity, which supports the Youth Action Fund to transform the lives of young people across Scotland.
The auction, in partnership with Sotheby's, brings together an unparalleled collection of one-off, never-to-be-repeated Scotch whiskies from distilleries across the length and breadth of Scotland.
The Last Drop will offer a one-of-a-kind experience as its charity prize. Under the skilful guidance of Colin JP Scott, The Last Drop Distillers' Master Blender, and a 50-year veteran of the whisky industry, the brand will offer the opportunity to create a unique Blended Scotch Whisky with a minimum age of 30 years. The final blend will be bottled into a set of twelve bespoke engraved Last Drop bottles.
The experience will take place at Scone Palace, the historic seat of Scottish royalty, with an overnight stay and a tasting dinner accompanied by treasures from The Last Drop archive, guided by Colin.
Auction takes place on 5 October 2023. Register your interest at distillersoneofone.com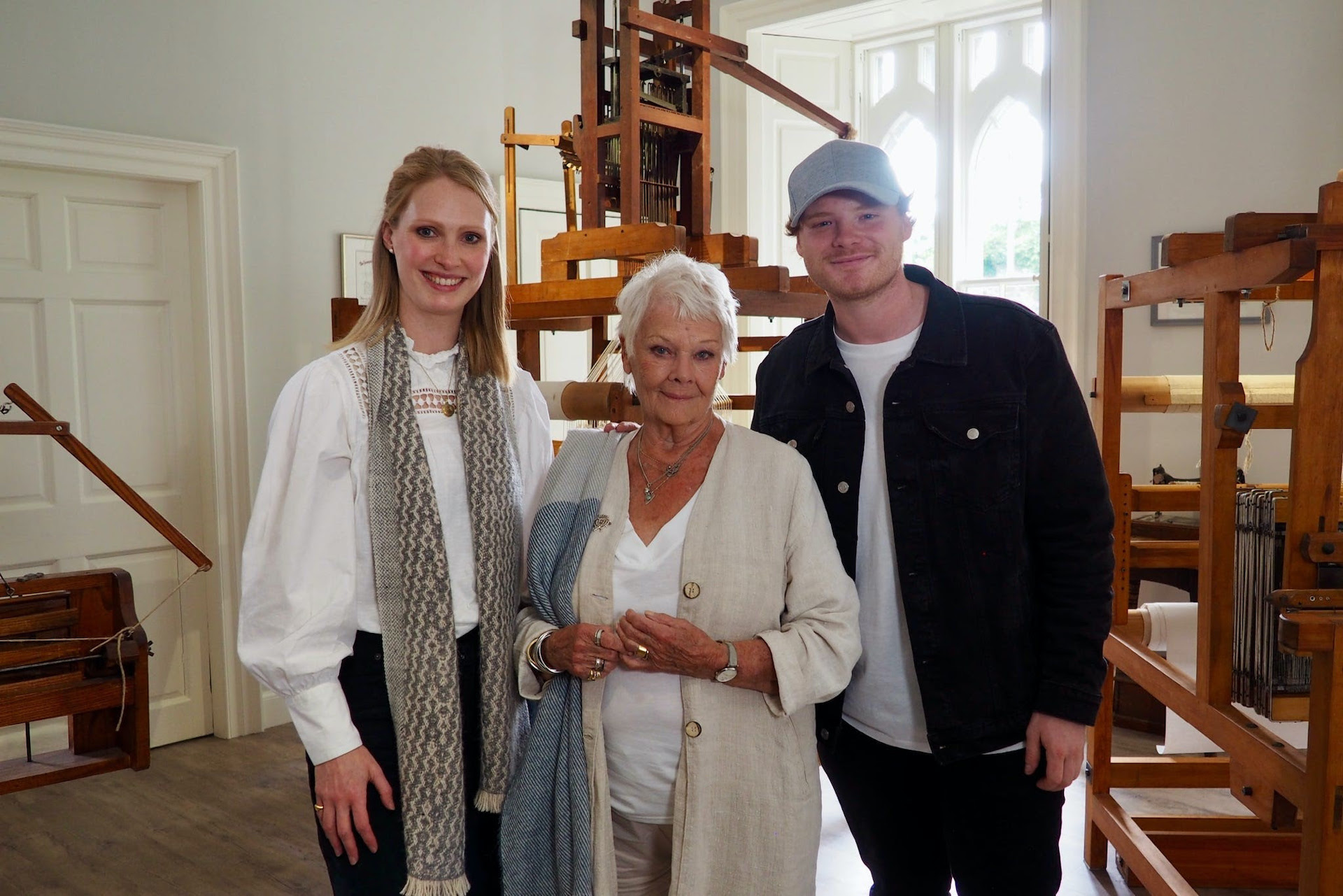 Beloved British actor Dame Judi Dench stopped by the Araminta Campbell atelier in Edinburgh to check out its one-of-a-kind hand-weaving, and to commission a tartan. The star was filming for long-running BBC show Countryfile, and made the visit with her grandson Sam. Together, they were shown around by the brand's founder and Creative Director, Araminta Birse-Stewart, who encouraged them to try out their skills on the vintage George Wood looms. Dame Judi explained that she chose certain colours and thread patterns for her tartan to reflect her love for trees and birds, as well as her her 30 years of marriage with her late husband Michael, and the date of Shakespeare's death.
In this special edition of the programme, Dame Judi expresses an affinity with Scotland and talks of her love for the country, 'I would say, actually, that my spiritual home is Scotland, simply because I just feel comfortable here.'
In the days and weeks to come, Araminta will weave Dame Judi's tartan. 'It is always an honour to be asked to create a tartan but whilst working with Judi it became clear how much this means to her which has made the project all the more special,' she said.
You can watch the Countryfile Dame Judi Dench Special on Sunday 3 September at 7:00pm on BBC One and BBC iPlayer. aramintacampbell.co.uk
British pottery brand Burleigh Collabs with UK Fabric Studio Barneby Gates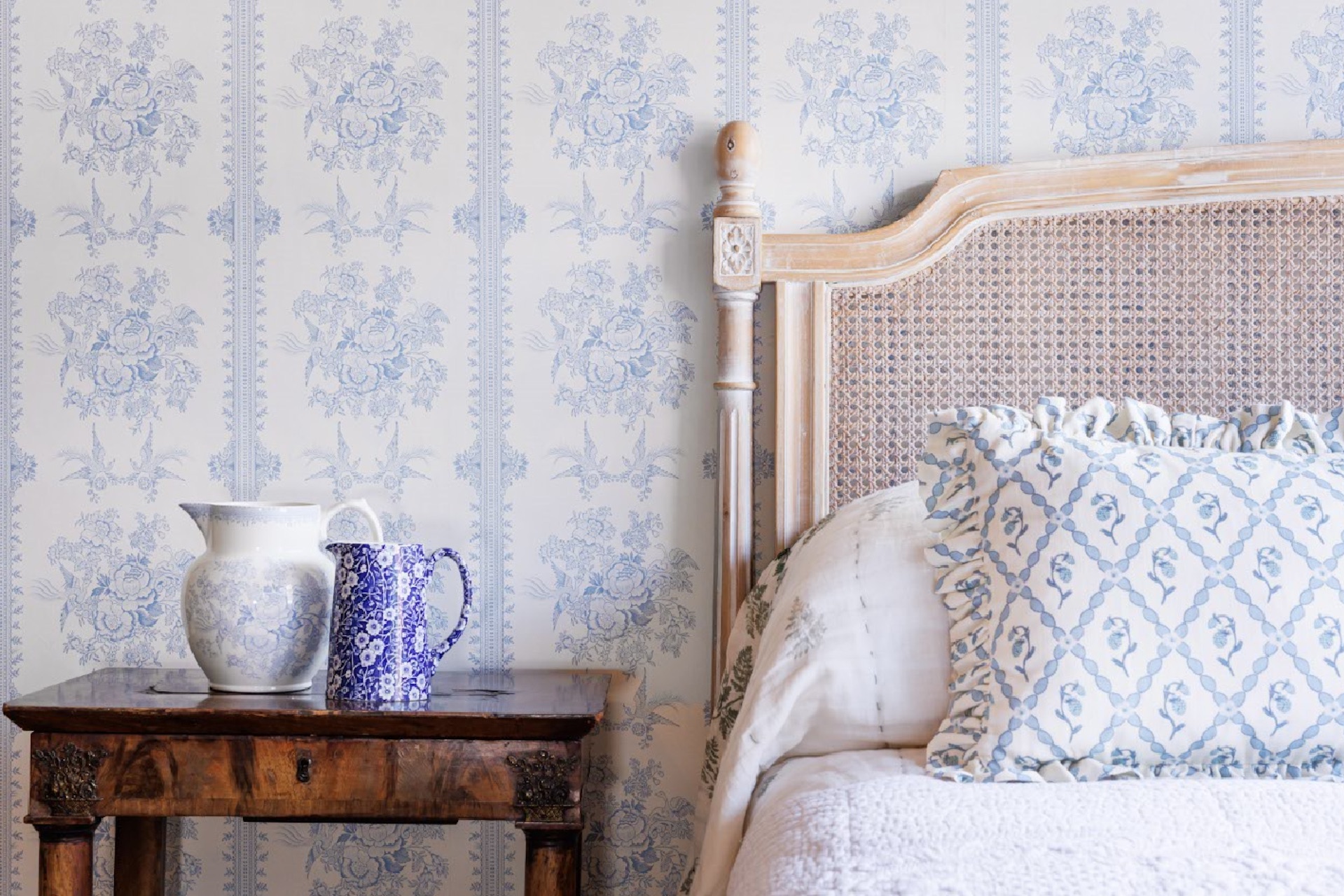 British pottery brand, Burleigh, which was founded in 1851, has collaborated with fellow home-grown interiors name Barneby Gates, which makes elegant printed wallpapers, fabrics and accessories.
The partnership sees Burleigh's 1862 Asiatic Pheasants and 1968 Calico patterns reimagined into a classic yet contemporary floral wallpaper collection, designed in-house and printed by Barneby Gates.
'With our shared brand values, working with Burleigh has felt symbiotic from the outset,' says the wallpaper brand. 'When they approached us to collaborate on a wallpaper collection, we felt confident we could transpose their iconic designs, but the results have far exceeded our imagined aspirations.'
The pretty prints are ideal for adding a touch of English classicism to your next home makeover project. burleigh.co.uk; barnebygates.com
DeMellier London Launches on Net-A-Porter
Key styles from DeMellier London's AW23 collection have just launched on Net-a-Porter. The British bag brand – carried by the likes of the Princess of Wales and the Duchess of Sussex – is known for its ethical, thoughtful and sustainable approach, using leathers that are a by-product of the meat industry and created in tanneries certified by the Leather Working Group, as well as sustainable cashmere, plastic-free raffia and recycled reinforcements.
'We are very excited to launch with Net-a-Porter globally and partner with such an iconic online store,' says DeMellier's founder Mireia Llusia-Lindh. 'We believe the Net-a-Porter customer will value our modern designs crafted with luxury materials but also our values of sustainability and giving back to those who need it most.'
See the range at net-a-porter.com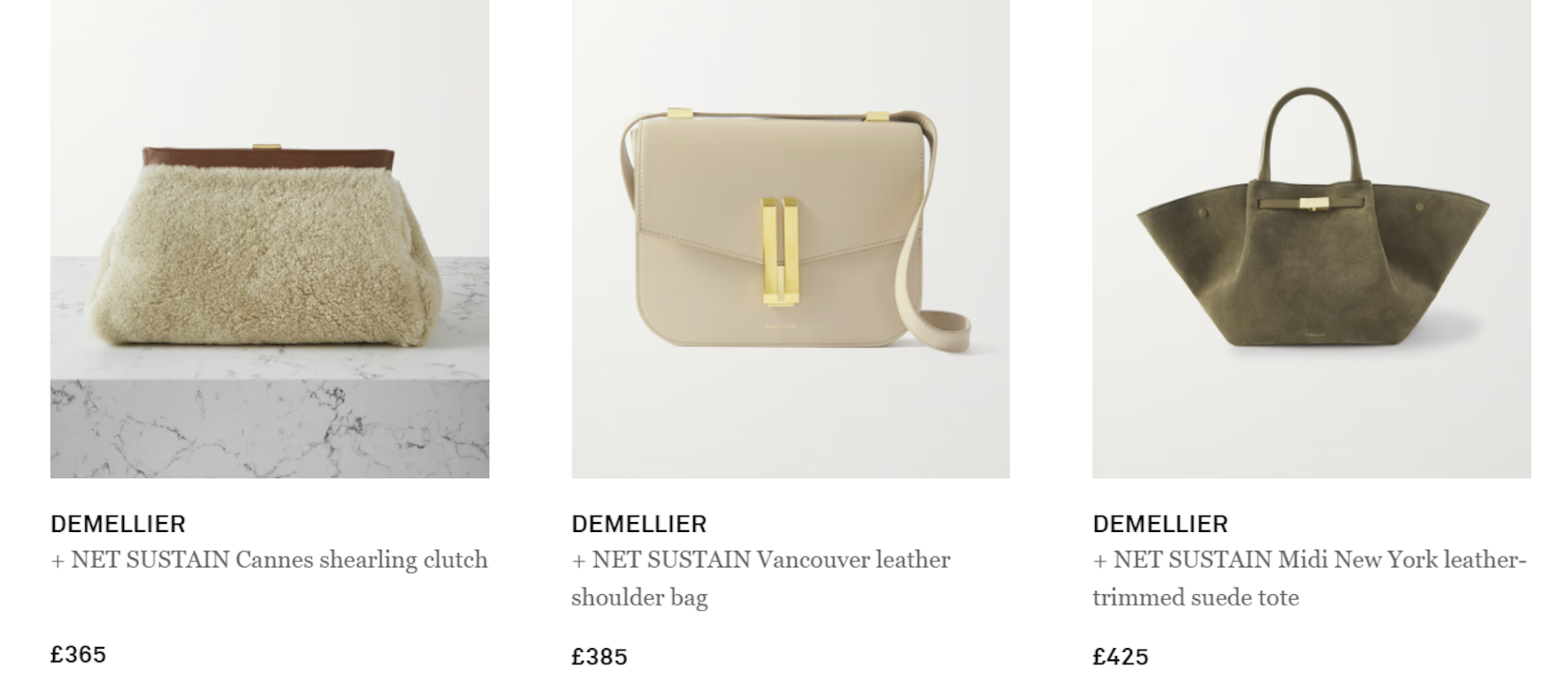 Barbour Celebrates 40 Years of the Beaufort Jacket

Forty years ago, Dame Margaret Barbour had the idea for creating a new, shorter waxed jacket, which could be worn in town as well as in the countryside. The resulting style, christened the Beaufort, has only gone from strength to strength in the last four decades, with the jacket becoming a truly timeless essential for every wardrobe.
To mark the anniversary, Barbour is releasing a limited edition of the Beaufort jacket, which maintains all the original elements to the jacket, whilst featuring a back neck label marking the 40th anniversary with studs engraved with Beaufort 40. It's available in the original colours of sage, navy, and olive.
There's also a campaign called The Evergreen Icons, featuring fashion designer Charlie Casely-Hayford, stylist and founder of Re-Luxe Fashion Clare Richardson, illustrator Fei Wang and, ecologist and model Zinnia Kumar. barbour.com
See more British luxury news here