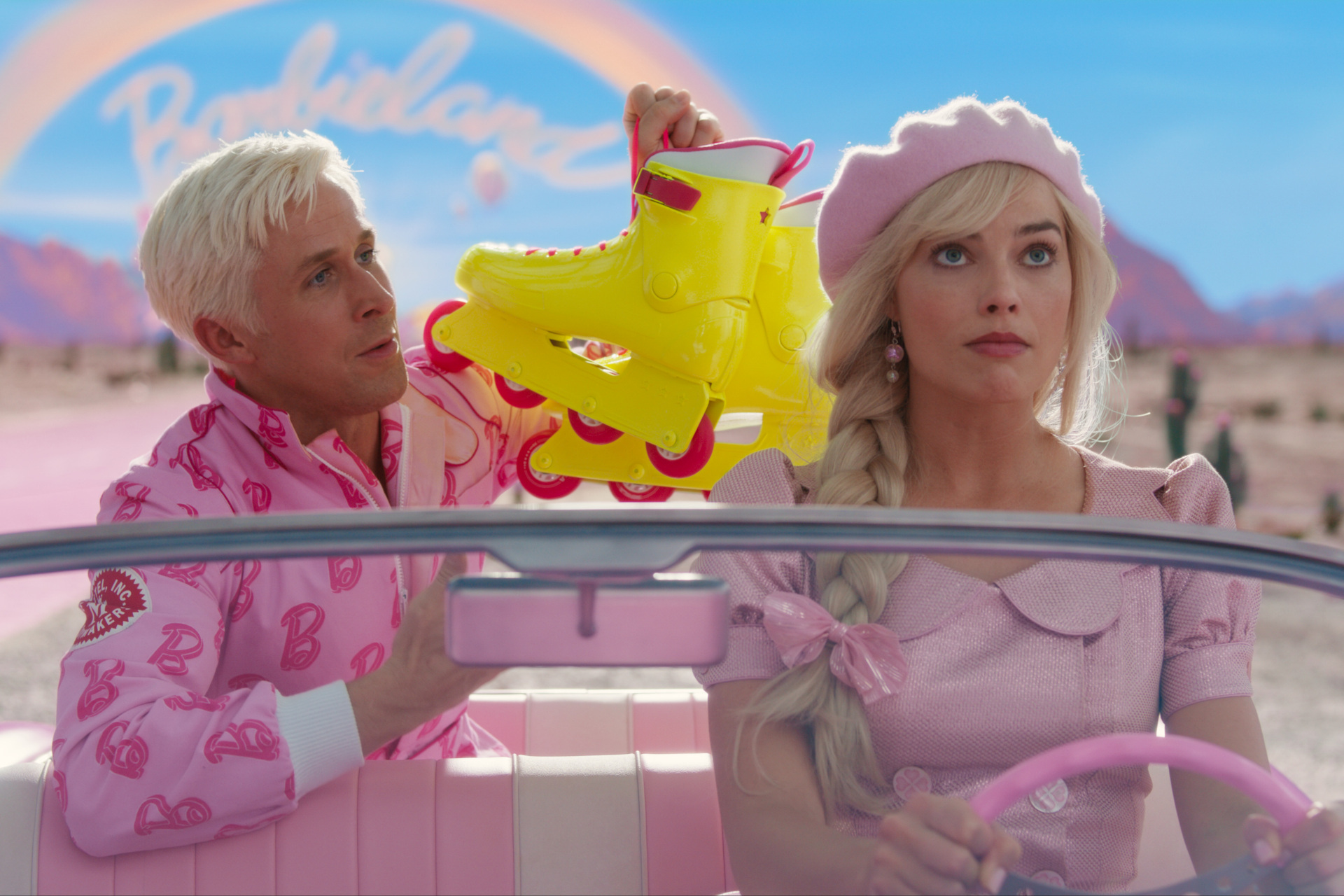 You Can Now Get Your Hands On A Pair Of Margot Robbie's Barbie Roller Skates
And they're as glorious as we imagined
You can now get one step (or, rather, artful glide) closer to becoming the world's favourite fashion doll, thanks to a new collaboration between Impala Skate and the upcoming live action Barbie movie. Here's how to get your hands on a pair of Barbie roller skates this summer.
You Can Now Get Your Hands On A Pair Of Barbie Roller Skates
It's not long now until Greta Gerwig's Barbie hits cinemas, and what better way to celebrate the occasion than with the iconic yellow skates worn by Barbie and Ken during the movie? Australian skate brand Impala has teamed up with Barbie to bring them to life in a new, three-piece collection – which drops just in time for the film's release.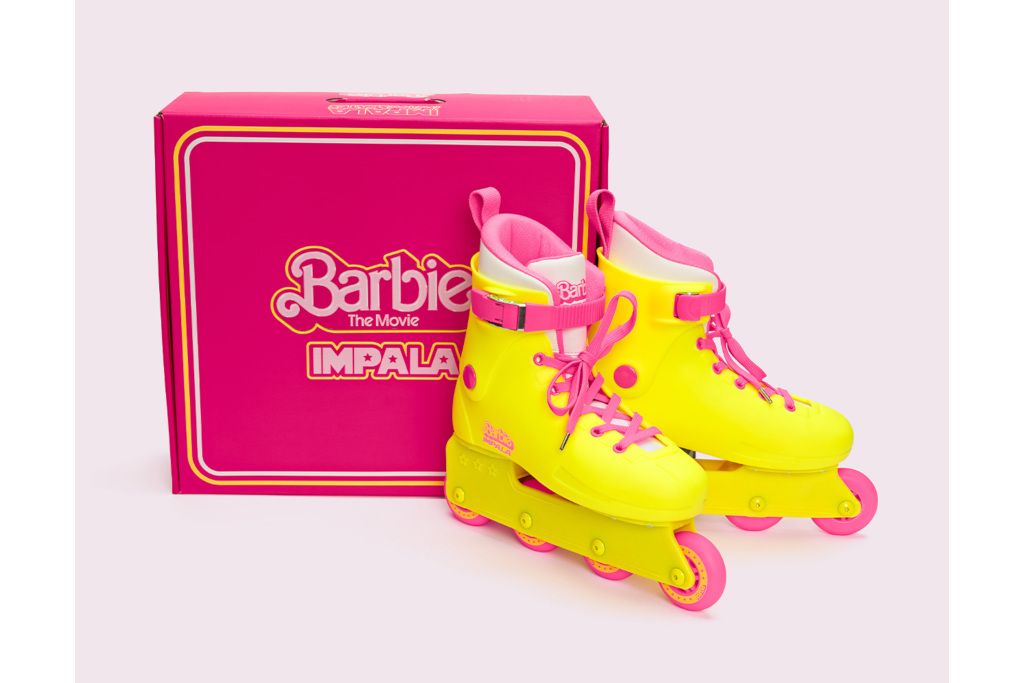 We first got a glimpse of Margot Robbie and Ryan Gosling in character as Barbie and Ken last summer, when the pair were spotted filming on Venice Beach. The pair, who wore retro workout gear, were seen whizzing up and down the seafront in neon yellow roller skates and kneepads. The rest, as they say, is (internet) history.
View this post on Instagram
The collection with Impala features the neon yellow skates, as well as a matching protective set and a co-ordinating pack of socks.
'Our collaboration with Barbie represents our shared commitment to promoting and encouraging fun, inclusivity and self-expression,' said Gwenn Strating Moen, Global Marketing Manager at Impala. 'We are proud of our global community of skaters that are welcoming to all, from all walks of life and all levels of skating ability. Impala truly is for everyone and we aim to celebrate that in everything that we do.'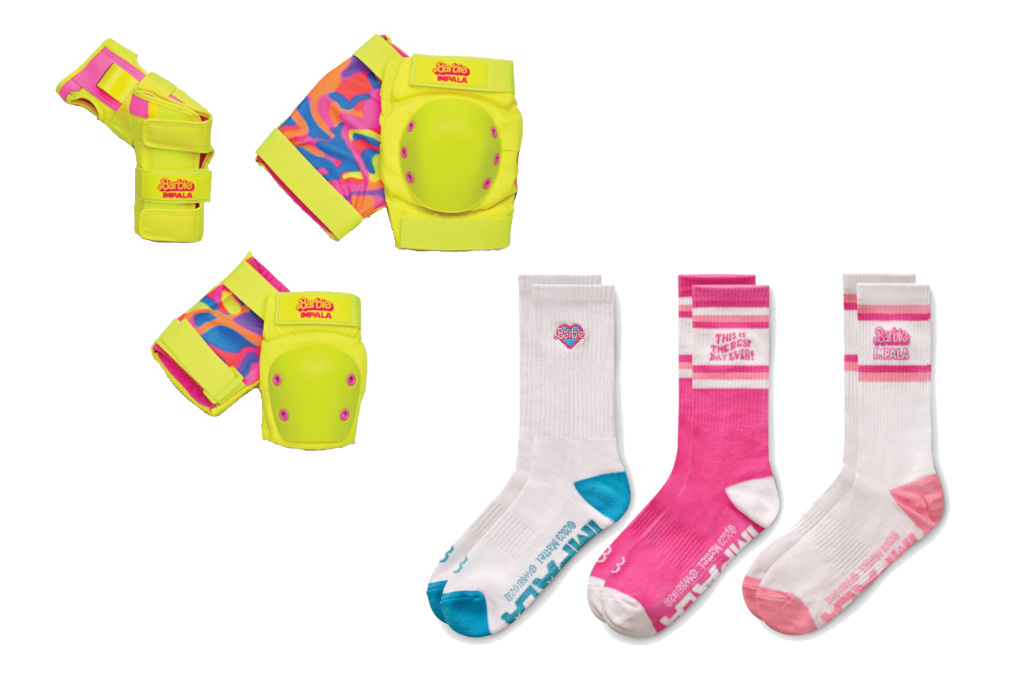 When & Where Will The Skates Be Available?
The Barbie x Impala roller skates officially launch on 1 June 2023. You can shop them on Impala's website, impalaskate.eu
Featured image: (L-R) RYAN GOSLING as Ken and MARGOT ROBBIE as Barbie in Warner Bros. Pictures' "BARBIE," a Warner Bros. Pictures release. Courtesy Warner Bros. Pictures