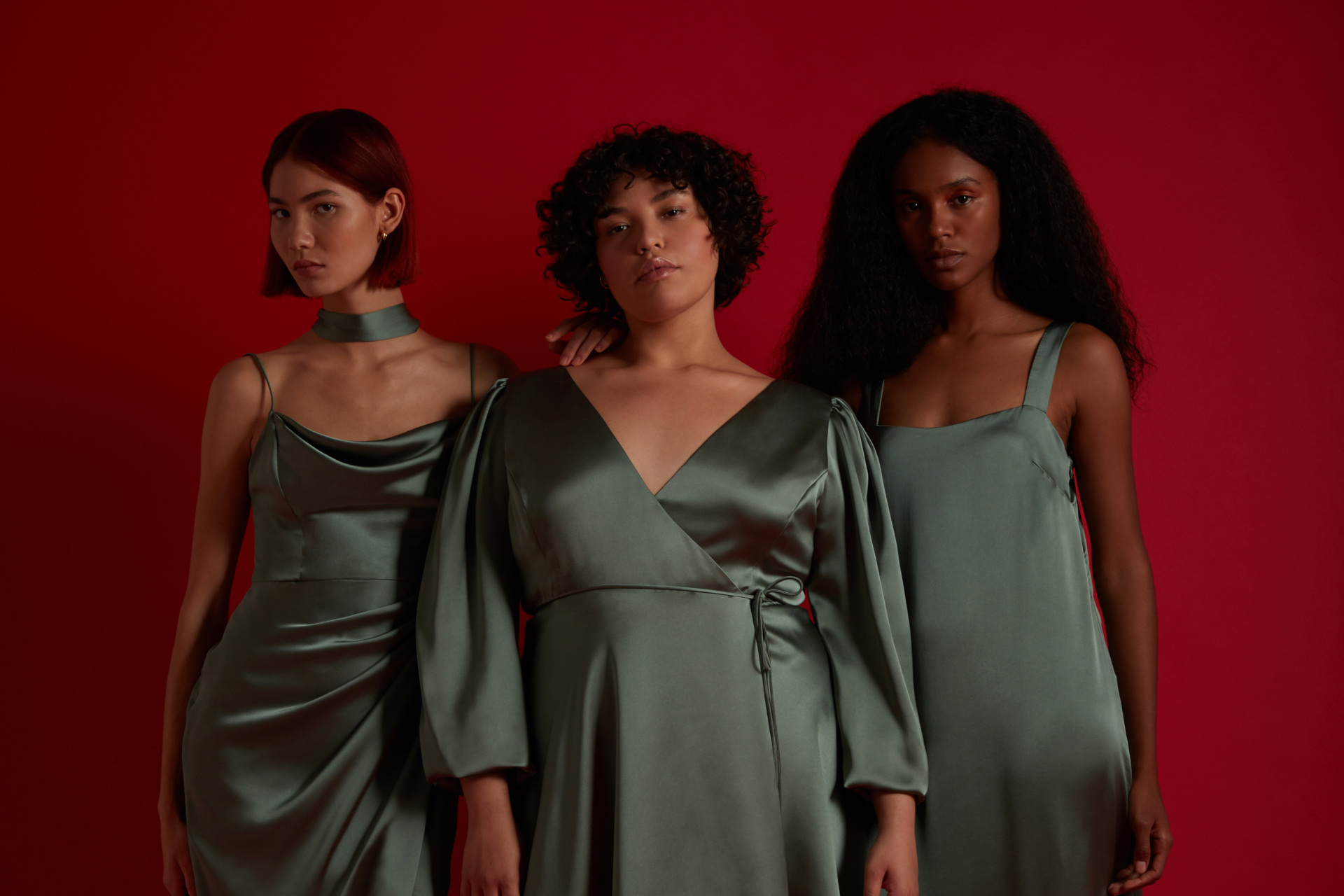 6 Tips For Finding The Perfect Bridesmaid Dress With Kate Halfpenny
The Dos and Don'ts of bridesmaid dress shopping
On the hunt for wedding party attire? When it comes to shopping for a group, it can be difficult to please everyone while finding something that matches the vision in your head. To get you started, we spoke to British designer Kate Halfpenny, who shares her top tips for finding the perfect bridesmaid dresses.
Tips For Finding The Perfect Bridesmaid Dress With Kate Halfpenny
1. Choose a colour, not a silhouette. Don't try to shoehorn your bridesmaids into one dress style.
It's not very often that you'll have five bridesmaids in your wedding party with the same figure. People have their own individual insecurities and if you try to shoehorn all your bridesmaids into one dress style there's a chance some of them will not feel confident on the day. My advice, if you want a cohesive party, is to try one colour rather than one silhouette.
2. Don't stick to tradition if you don't want to.
Sometimes it's just utterly gorgeous to do a whole mixture of prints when it comes to bridesmaid dresses, rather than just one solid colour. Don't feel like you have to stick to what's been done before, branch out and find something you like (that's not just the trend).
3. Let the individual styles and personalities of your bridesmaids shine through.
My main piece of advice is to prioritise the personality and style of your individual bridesmaids. At Halfpenny, we have our 'Sister' collection of dresses and separates, which is available in rose gold and sage. Even if one bridesmaid is wearing a skirt and top, another is in a dress with sleeves and the other dons a full skirt, the overall look is still cohesive while letting the person shine through.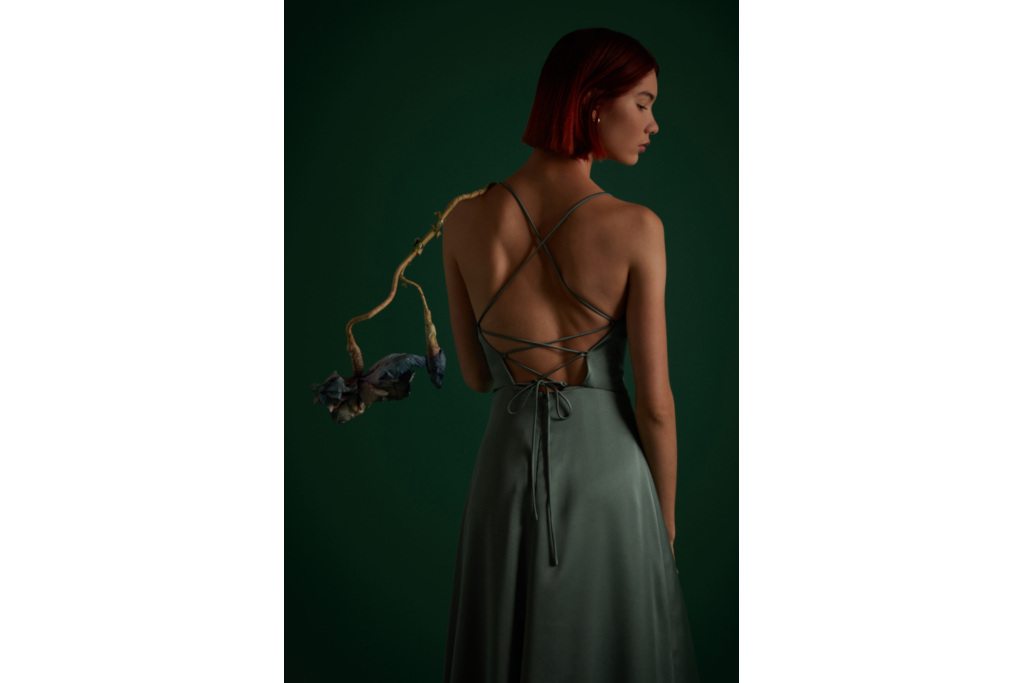 4. Decide on a budget before you start looking and be transparent about your plans.
While in some countries it's tradition for the bride to buy their bridesmaids their dresses for the big day, in others it's perfectly normal not to. In either case, be transparent about what the plan is and your expectations with your girls before trying anything on so everyone knows where they stand. Make sure to set a budget, whether this is for a full purchase or a contribution to their outfits.
5. Get together with your bridesmaids first and look for inspiration.
Your bridesmaids will love being involved in the process of finding their outfits, and it gives everyone the opportunity to make suggestions. If you have many bridesmaids though, remember to be careful allowing everyone to put their opinions forward as lots of ideas can be overwhelming and it'll be hard to please everyone.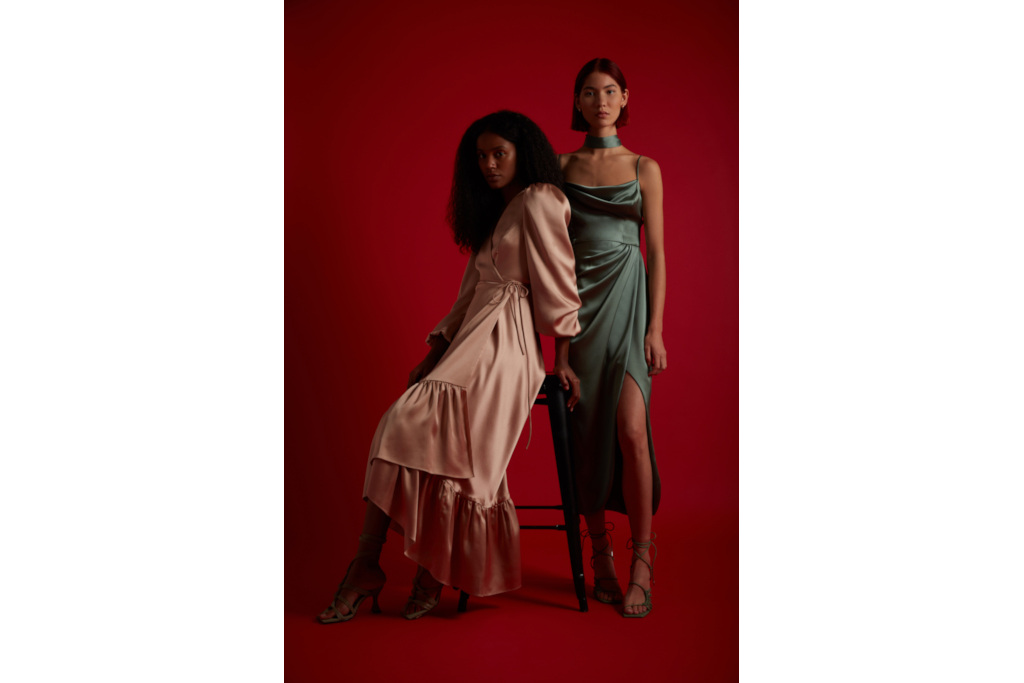 6. Consider practicality – some fashion tape may be necessary to keep their modesty on the day!
Your bridesmaids will be your go-to for help on your big day, so do consider having a balance of beauty and the practicality when it comes to their outfits. They may have to bend down to fix your train, for example, so some fashion tape may be necessary to keep their modesty!
EXPLORE
Find out more about Halfpenny London's bridesmaid lines at halfpennylondon.com
Images courtesy of Halfpenny London