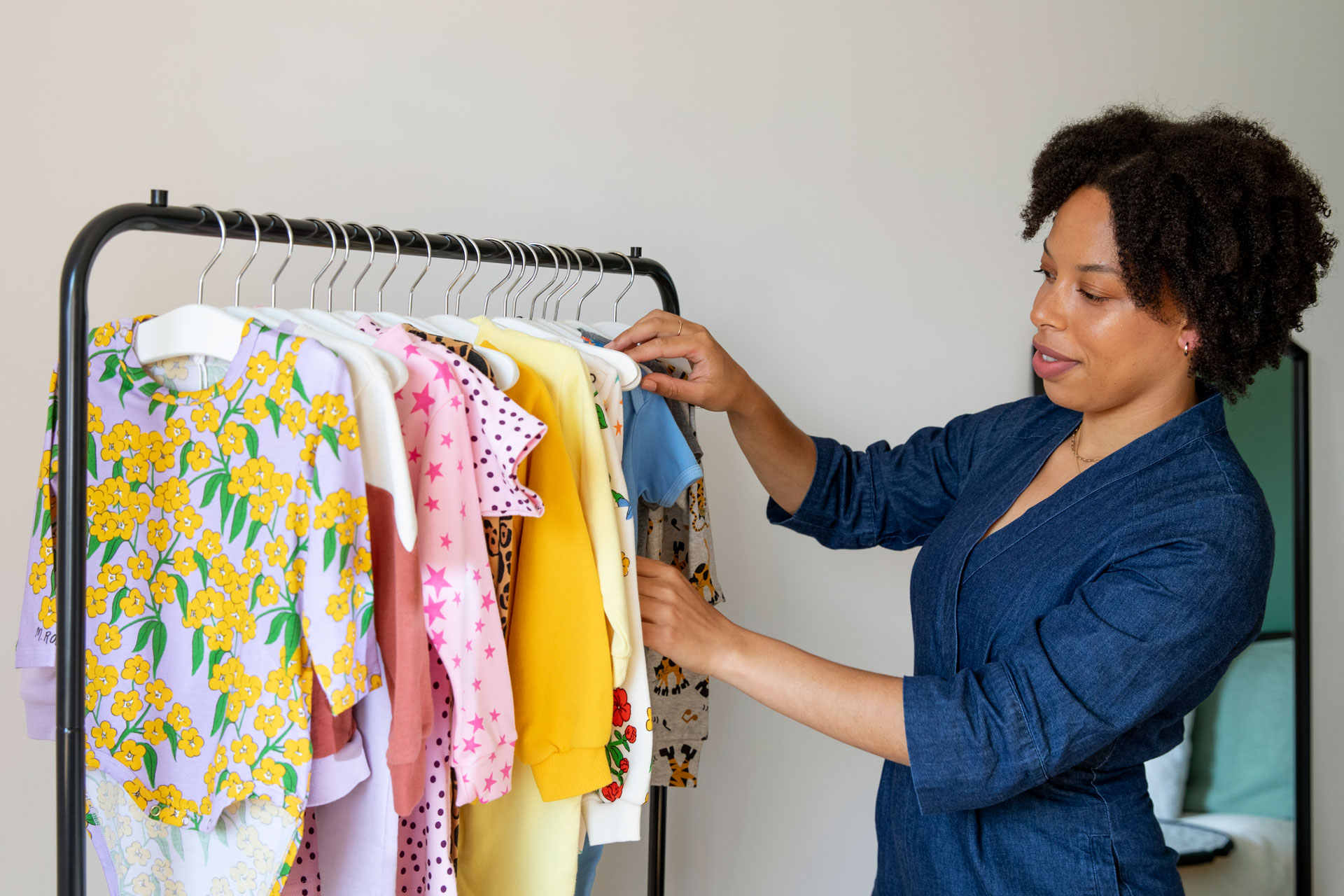 Green Heroes: Eve Kekeh Founder of Bundlee
'Baby clothes are the ultimate fast fashion clothing that no one is talking about.'
Green Heroes: Eve Kekeh Founder of Bundlee
What's the first image you associate with wasteful fashion? Maybe it's a sequin dress worn once or heels that have been shelved since 2019. Eve Kekeh, founder of Bundlee is turning our attention to baby clothes, which, in her words are 'the ultimate fast fashion' example. With babies outgrowing 7 clothing sizes in under 2 years, you can begin to see the problem. Answering this, Eve created Bundlee, a baby clothing subscription service to help time-strapped parents, and the planet. 
When was your green lightbulb moment?
I'm the oldest in my family, and there's quite a big age gap. So when the siblings came along, I was just shocked at how much stuff and how many clothes that they supposedly needed. It just felt like every day they were needing more and more stuff and our small London house was overrun with baby clothes they were outgrowing. That planted a little seed in my head.
It led me to think about baby clothes out of all clothes have the shortest lifespan; they are the ultimate fast fashion that no one is talking about.
What green business practices are you most proud of?
I'm most proud of the fact that we're giving parents a sustainable alternative. It's often the case where the sustainable option is more time consuming or costly: but parents are time-deprived, and I feel proud that we can give them an option that genuinely makes their life easier.
And because of our business model, sustainability has always been at the core of developing the business model. That's going into how we choose our factories, so the fabric is actually made using 70% renewable energy, and when we professionally clean and sanitize the clothes, we use ozone sanitation that's doesn't have any chemical waste like how dry cleaning does.
What makes you feel positive about a sustainable future?
It's how you can really see the shift in people's behaviour. Especially in the last year, people are being more conscious and considerate when they are making those decisions. That's really powerful.
And what are the facts that make you fearful?
The current rate of consumption within the fashion industry produces 100 billion pieces of clothing a year. Which is just insane. It takes me a while to wrap my head around it, it's not 100 million, but billion. The UN forecasts that by 2050 if the population reaches 9.6bn we need the equivalent of three planets to sustain our current lifestyles.
Who is your own green hero?
Patagonia has really inspired me. They pioneered the idea that businesses can be a force for good.
Your favourite product – and tell us why we can feel good about buying it?
The Bundlee Originals. It's the range we've developed especially for parents to be able to give them a capsule wardrobe of clothes as their baby grows. The clothes are developed to just make life easy for parents and they are super easy to mix and match together, and their great quality.
Can producing anything new really be called sustainable?
The core thing we need to think about is the lifespan of our products. For me, I'm always asking myself: how many times will this actually be worn? And with baby clothes, it doesn't make sense to buy new as they'll literally be outgrown in a few months.
Where do your source your materials?
The cotton is sourced from a factory in India, which is a mill that uses 70% renewable energy. The factory has a great scheme for their staff so they can go to university, and they also have a school on site. We've recently done a lifecycle assessment analysis to compare our model. So versus in general buying baby clothes, we actually found that we save 86% of CO2 equivalent gases.
Name your favourite brands who are doing the right thing and why you like them?
Good, which is a group of charity shops in London.
Onloan rental company, which is where I get my core wardrobe basics.
What are the biggest challenges in running a sustainable business?
It's forging a path that hasn't been done before, and there aren't really any templates to follow. So it's asking the suppliers the tough questions, there's no blueprint but at the same time that's also what makes it quite exciting and interesting as well.
What advice can you give to other businesses who are wanting to do better?
Look at how you can incorporate sustainability into the core of what you do, rather than having it as an add on.
Will you sign up to going carbon neutral (or even negative) by 2050?
Oh by 2050, yeah definitely. We haven't signed anything official yet we are working on it. I honestly feel like we'll be able to do it be 2023.
Three things we should all, as individuals, be doing to help in the climate change fight?
We don't need to be perfectionists, we just need lots more people doing something.
Look at your wardrobe before you buy anything.
Share more.
Where can we read more about your sustainable practices?
Head over to our website bundlee.com
More Green Heroes: 
Sally Graveling, Founder of Folde / Sandra Capponi, co-founder of Good On You