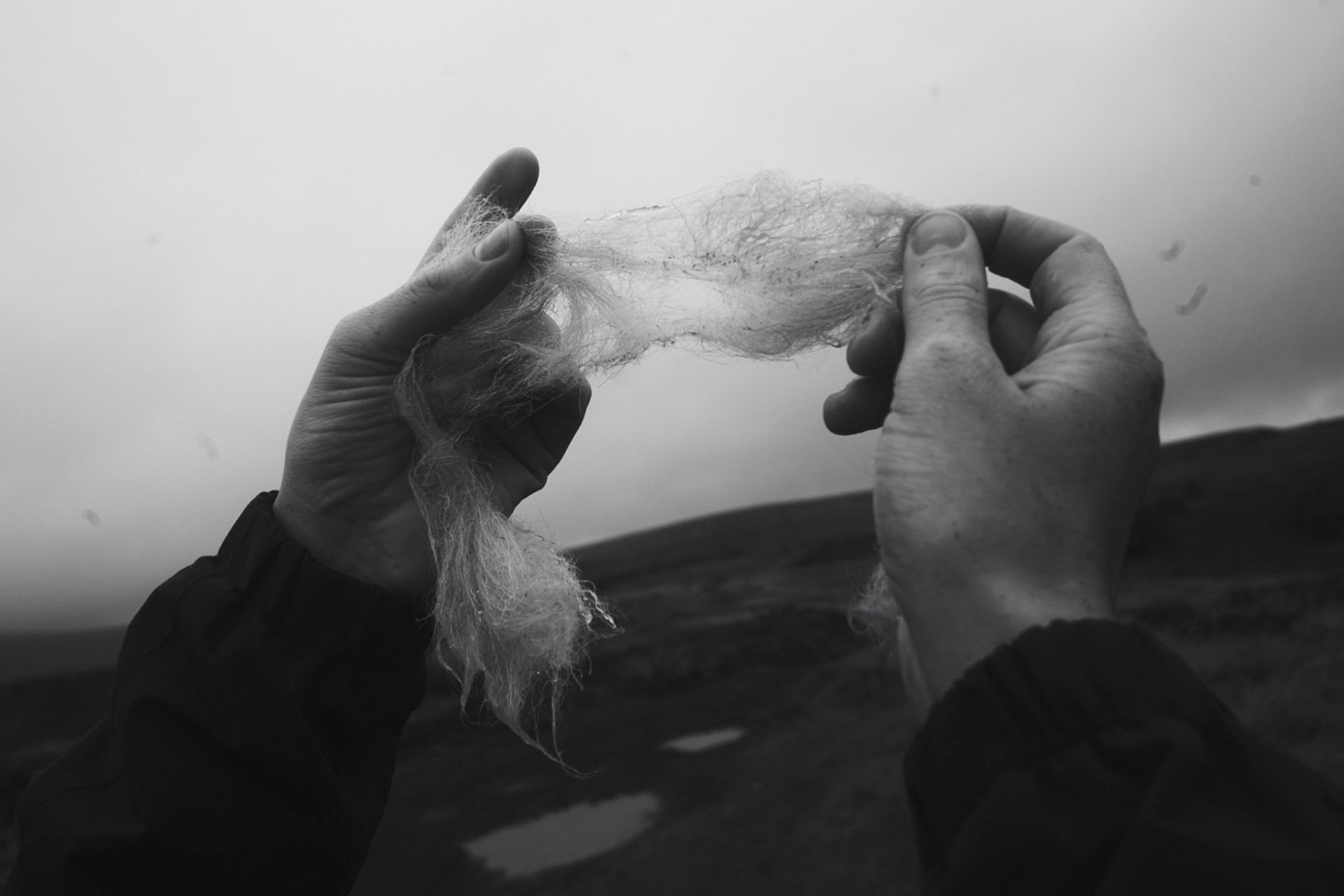 Green Heroes: Sally Graveling, Co-Founder of Folde
---
'It's about taking a moment to pause and revaluate. Evaluate what you believe. Evaluate success.'
Green Heroes: Sally Graveling, Co-Founder of Folde
Fashion's sustainability darlings, Livia Firth and model-turned-campaigner Arizona Muse are supporting this new off the radar fashion startup, Folde, which launches today. But in a sea of greenwashing and with every fashion brand chomping at the bit to claim sustainable status, what's made Folde twinkle from the rest? 
With me to discuss is Folde's co-founder Sally Graveling. Both founders were originally from fashion backgrounds but it was the pandemic's time for reflection which offered an ultimatum: either walk away from fashion completely or build a brand that aligned with their values. They chose the latter. Touching on soil's own renaissance, why fashion should be borne from the rhythms of nature, and how we can reconnect with the environment again, Sally Graveling gives us an insight into what could be fashion's sustainable future.
When was your green lightbulb moment?
It was the second lockdown that changed everything for me. When I had my second child it was having that second set of eyes looking up at me and it made me reevaluate the example that I wanted to give to my children. It made me ask myself: where do I want to put my assets and my energy?
What green business practices are you most proud of?
Designing from concept for the garments to be biodegradable. The jumpers, which are released in autumn 2022, are designed to have a happy long life, but at the end of the cycle, they can return to the soil and do no harm. Not many people know but the majority of our clothes are made from petrochemical fibres (that includes fabrics like polyester, nylon and acrylic). We want to change that, and make sure there aren't any harmful chemicals or dyes that cause damage to the soils and water systems.
What makes you feel positive about a sustainable future?
Wow, it's really the week for it, considering COP26. I think for me it's the youth movement, their passion, their insight, and the energy behind their actions is incredibly powerful. I've been watching a lot of it through Earthrise Studio I think the urgency of their message is mesmerising, and really you can't but not be moved by that.
And what are the facts that make you fearful?
Through our research over the years, there are lots of facts you can never unlearn. One such is that soil could be depleted during our lifetimes, and in our children's lifetimes, and it may not be able to grow enough food to feed a population. There's nothing more devastating than reading that.
Who is your own green hero?
There's a lovely lady called Jocelyn Whipple, from The Right Project. She's been at the forefront of sustainable fashion for over 20 years before anyone took it seriously. She works as a brand advisor and offers mentorship for brands and young people who want to improve their sustainability credentials. I've known her since university, and she's advised us on Folde and she's been so generous with her time.
Your favourite product – and tell us why we can feel good about buying it?
We're releasing one of our sweaters, which is made from wool through a traceable supply chain, all made within a 175-mile radius from sheep to sweater. It's processed naturally without chemicals or detergent, it's fully biodegradable and is designed for life. We give real-time constant updates to our crowdfunding community on the process too, which helps educate even more people. We don't have everything right. I think it's impossible to have everything right, but you've always got to be on the road towards doing better.
Can producing anything new really be called sustainable?
It's a really good question and something we've questioned when we started the brand. What we want to do is change the customer's relationship with what they purchase and the way they think about it. The most sustainable act is to ensure that everything stays in use as long as possible.
Name three other of your favourite brands who are doing the right thing and why you like them?
Loopy Ewes. She's a shepherdess who knits from her own flock's wool in the West of England. She's great at calling people out in a constructive way.
The Ethical Butcher. They are an expected couple: one is a vegetarian, and the other is from the meat industry. Together, they've come up with a great solution that honours the natural food system and fosters regenerative farming.
Upcircle Beauty. They use ingredients that would otherwise be thrown away, and all their packaging is plastic-free.
Should we be green shaming the brands/companies who are doing nothing to change their ways?
I think yes on the basis that it's constructively done.
What are the biggest challenges in running a sustainable business?
The biggest issue was tying ourselves up in knots over questioning ourselves. Sustainability isn't a black and white topic: it's grey, it's complex, and it's nuanced. And it's difficult to communicate that in a concise message. We've been so brainwashed by the language of marketing that offers all solutions in a plucky line. It's the constant questioning that you can literally cripple yourself with.
What advice can you give to other businesses who are wanting to do better?
It's about taking a moment to pause and reevaluate. Evaluate what you believe. Evaluate success. Unless you start to redefine success as more than just being financial, you can't move forward.
Three things we should all, as individuals, be doing to help in the climate change fight?
Make your money matter. Make your investments green, look at who your bank with, and who looks after your pension.
Wash your clothes less. With a wool jumper like ours, you really can wear it 20 times before you need to wash it, ask yourself, can I spot clean this?
When you replace something, think: could I replace this with a brand that's more sustainable? Question one thing at a time.
More Green Heroes…
Green Heroes: Tessa Cook, Founder of OLIO / Sandra Capponi, co-founder of Good On You