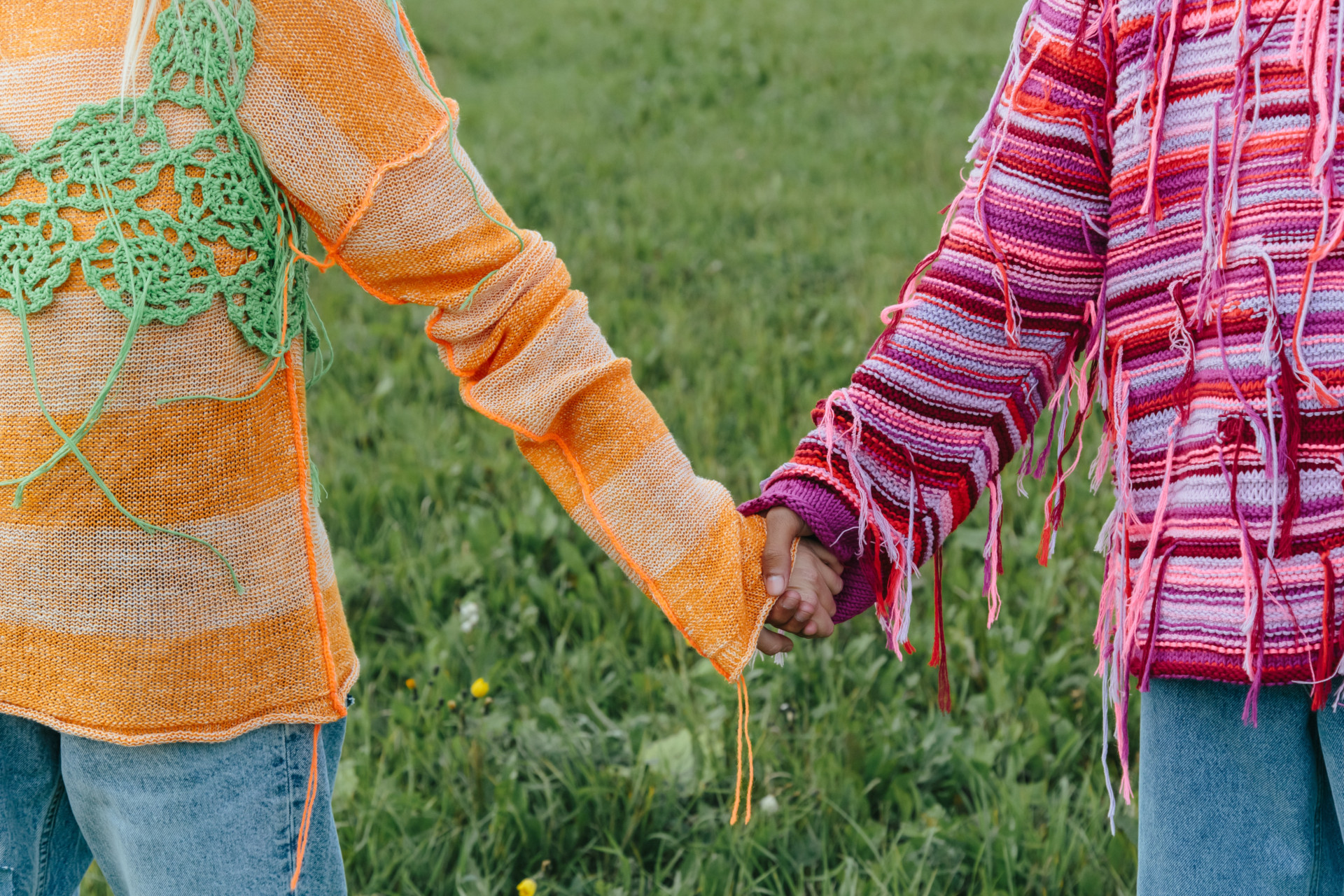 Crochet is This Summer's Style Saviour
---
With a firm home on the runway and the high street, crochet is a trend that is revived year after year, season after season. We're all slightly obsessed with crochet fashion, and welcome our cardigans, knitted tops and tote bags into our wardrobe as soon as it's warm enough. Looking for some knitting inspiration? We've rounded up our favourite crochet staples below, featuring picks from RIXO, Zimmermann and Dolce & Gabbana.
How Did Crochet Become The Next Big Thing in Fashion?
While once the uniform of festival-goers and the occasional granny (iconic TBH), crochet has experienced a renaissance in recent years. The trend, which has been on and off the runway for decades, hit a frenzy in 2020 – thanks to British musician Harry Styles – and has made a resurgence every spring-summer since. Styles wore a patchwork crochet cardigan from designer JW Anderson for NBC's Today Show back in February 2020, and promptly caused a stir on social media platform TikTok.
Users of the app documented themselves learning how to crochet (a habit made all the more possible by lockdown) and recreating the cardigan at home, racking up an impressive 110.8 million views of #harrystylescardigan. Jonathan Anderson, founder of JW Anderson, was so impressed by the trend he even released the cardigan's knitting pattern on the brand's website for fans to follow.
View this post on Instagram
The hype was well and truly massive. So massive, in fact, that even the Victoria & Albert Museum wanted a piece of the action – the London museum now houses the cardigan in its vast fashion collection.
We've been tuned in to crochet couture ever since, and it seems we can't get enough. Celebrities like Olivia Rodrigo, Sydney Sweeney and Hailey Bieber have all taken to the trend this year, and we're bound to see more before the summer ends.
As always, keep the planet in mind when shopping. Re-wearing old clothes is the best way to be sustainable, but if you can't avoid it then shop consciously at responsible retailers, as well as rental and resale sites.
Our Top Picks for Summer 2022