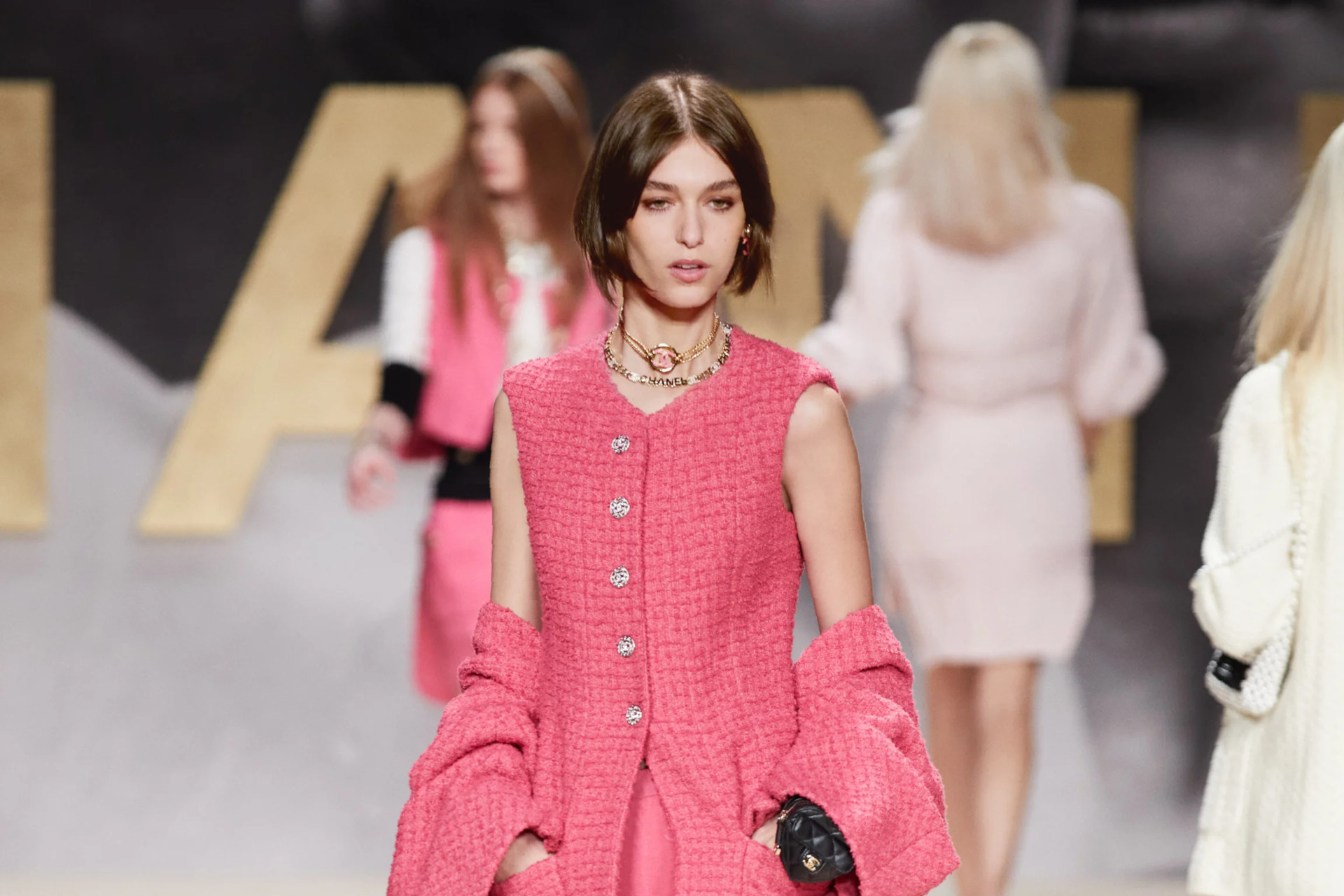 Waistcoats are Trending Thanks to Margot Robbie
---
The noughties called – and they're not getting their waistcoats back
Nostalgia is back in action, as we welcome a very unlikely style staple this summer: the waistcoat. Having made the rounds in the early noughties and tens, waistcoats were – until recently – one of the cringy trends we tried to forget for good. But now? Waistcoats are once again having their moment, and it's all thanks to Margot Robbie…
Waistcoats are Trending Thanks to Margot Robbie
The year is 2007. Umbrella is at the top of the charts, we've been introduce to the very first iPhone and the Spice Girls have announced their reunion tour. All is good – even the fashion. Celebrities walk up and down the red carpet in super-cropped waistcoats (usually decked out in sequins, stripes or denim), blissfully unaware that in a few years' time they'll be hanging up their vests in favour of crop tops, shirts and dresses.
But now the humble waistcoat is making its way back onto the fashion scene, and the trend is set to be bigger than ever. Who can we thank for the return of our favourite layering piece? None other that real-life Barbie doll, Margot Robbie.
View this post on Instagram
The actress, who is currently filming for Greta Gerwig's Barbie movie, was recently photograhed on set alongside co-star Ryan Gosling, wearing a jazzy Western-inspired vest and flares (and matching cowboy hat, for good measure). Much like the other leaked images we've seen so far, Margot's Barbie outfit quickly took the internet by storm and left many of us wondering how we could emulate the look at home.
Everything You Need To Know About the New Barbie Film
How should we wear a waistcoat?
While in the early noughties you may have caught us wearing our waistcoats tightly buttoned over a t-shirt and low-rise jeans, the 2022 version of the trend sees us opting for more tailored pieces paired with matching bottoms (just like Margot). You can still layer your waistcoat over a puff sleeve shirt for a more New Romantics-esque look or keep things subtly Y2K with a classic tee, but the warmer weather has led many of us to ditch the underlayer completely to leave our arms and neckline on show.
And while you will see people walking around wearing a colourful vest with a pair of jeans, the runway shows that the waistcoat has a chic future as a co-ord piece. Like Margot's hot pink vest and flares set, we're seeing more and more designers pair a funky vest with complementary trousers, shorts and skirts. Shorter styles are typically worn with jeans, trousers and skirts, while longer vests are paired with shorts to give the illusion of a vest-dress situation – as seen in Chanel's SS22 campaign.
As always, keep the planet in mind when shopping. Re-wearing old clothes is the best way to be sustainable, but if you can't avoid it then shop consciously at responsible retailers, as well as rental and resale sites.
Browse the best