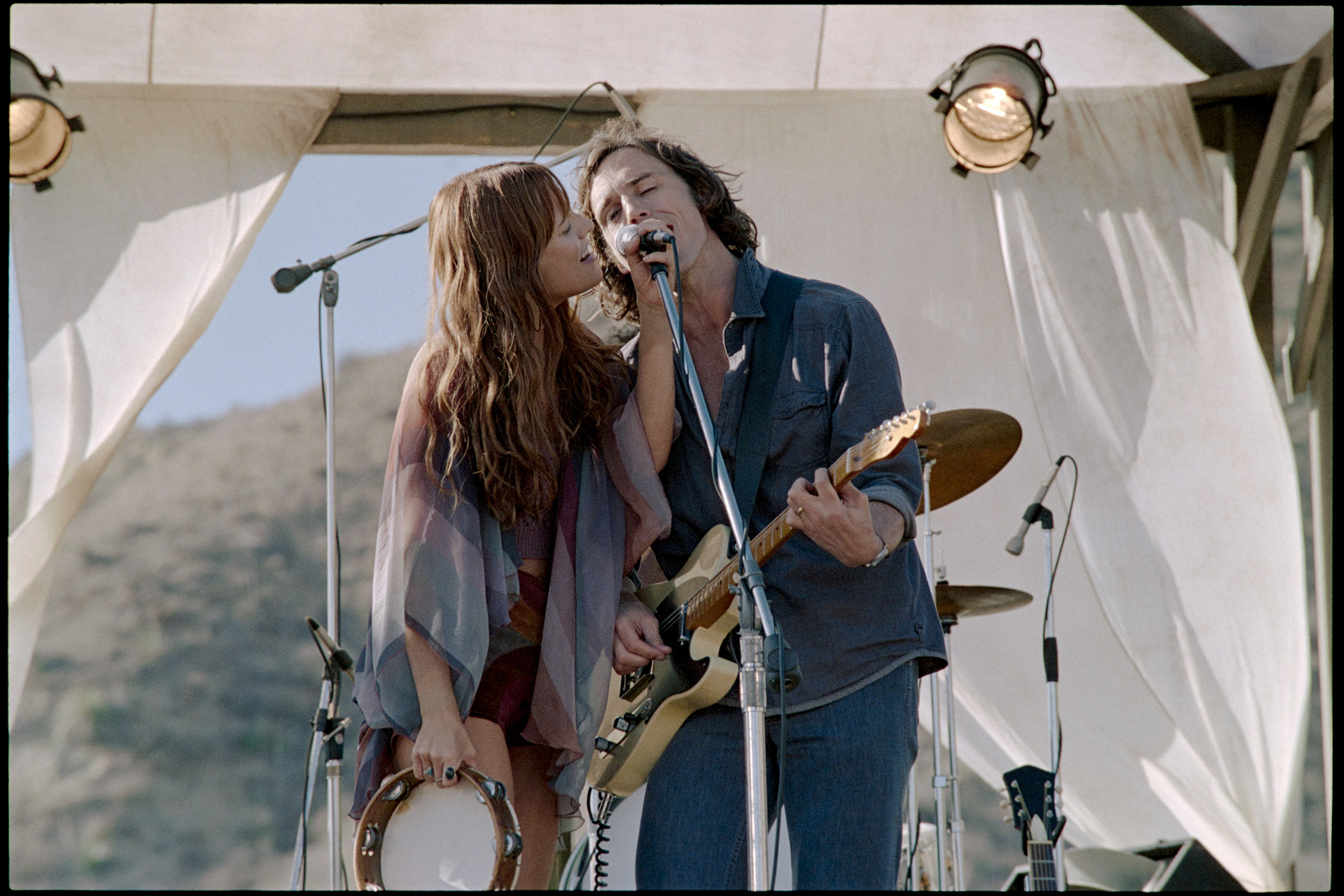 How To Recreate The Iconic 70s Wardrobe From Daisy Jones & The Six
Emulate everyone's favourite fictional band
If you've spent the last month obsessing over Prime Video's recent streaming success, Daisy Jones & The Six, you'll be happy to know you're not alone. From its gripping plot (sex, drugs and rock'n'roll still work wonders in 2023) and catchy soundtrack to its vintage wardrobe, the show has had something of a chokehold on the C&TH office. Here, we revisit some of costume designer Denise Wingate's style notes on some of the show's characters, and round-up some of our favourite Daisy Jones-worthy pieces to add to your wish list. 
Read Our Full Interview With Denise Wingate Here
How To Recreate The Daisy Jones & The Six Wardrobe
Those who have watched Daisy Jones & The Six will know that it's packed with colourful characters – none of which really look the same. Before jumping on the band wagon (or in this case, the tour bus) and adding everything vaguely Daisy Jones-looking, it's worth taking another look at the characters and deciding which vibe suits you best. So, without further ado, let's take another dive into the character styling notes with Denise.
Style Notes: Daisy Jones
At the crossroads of bohemian chic and rock'n'roll, you'll find frontwoman Daisy Jones. We see Daisy running around for most of the show in cowboy boots, billowing tops, denim shorts and huge faux fur coats. Denise took much of her inspiration from other young women in the 7os that were in a similar position to Daisy's character: 'Young Linda Ronstadt, Joni Mitchell – young women that were just trying to make it on their own – especially young Linda Ronstadt. She had the short shorts, the cowboy boots, the halter tops and the big gold hoops. I really loved her image and her songs back then. I thought it was really fitting.'
As expected, Fleetwood Mac's Stevie Nicks also played a part when it came to costume research. 'Obviously, there's Stevie Nicks,' Denise says. 'She was a big influence, for sure. Besides the fact that Taylor was influenced by Fleetwood Mac and listened to the band when she wrote the book, Fleetwood Mac was just so cool. They were huge. And Stevie Nicks had great style.' Daisy's iconic gold dress for the band's final show was even inspired by the band; Riley called Denise while they were still planning the outfit and suggested they make it gold, in honour of Fleetwood Mac's Gold Dust Woman.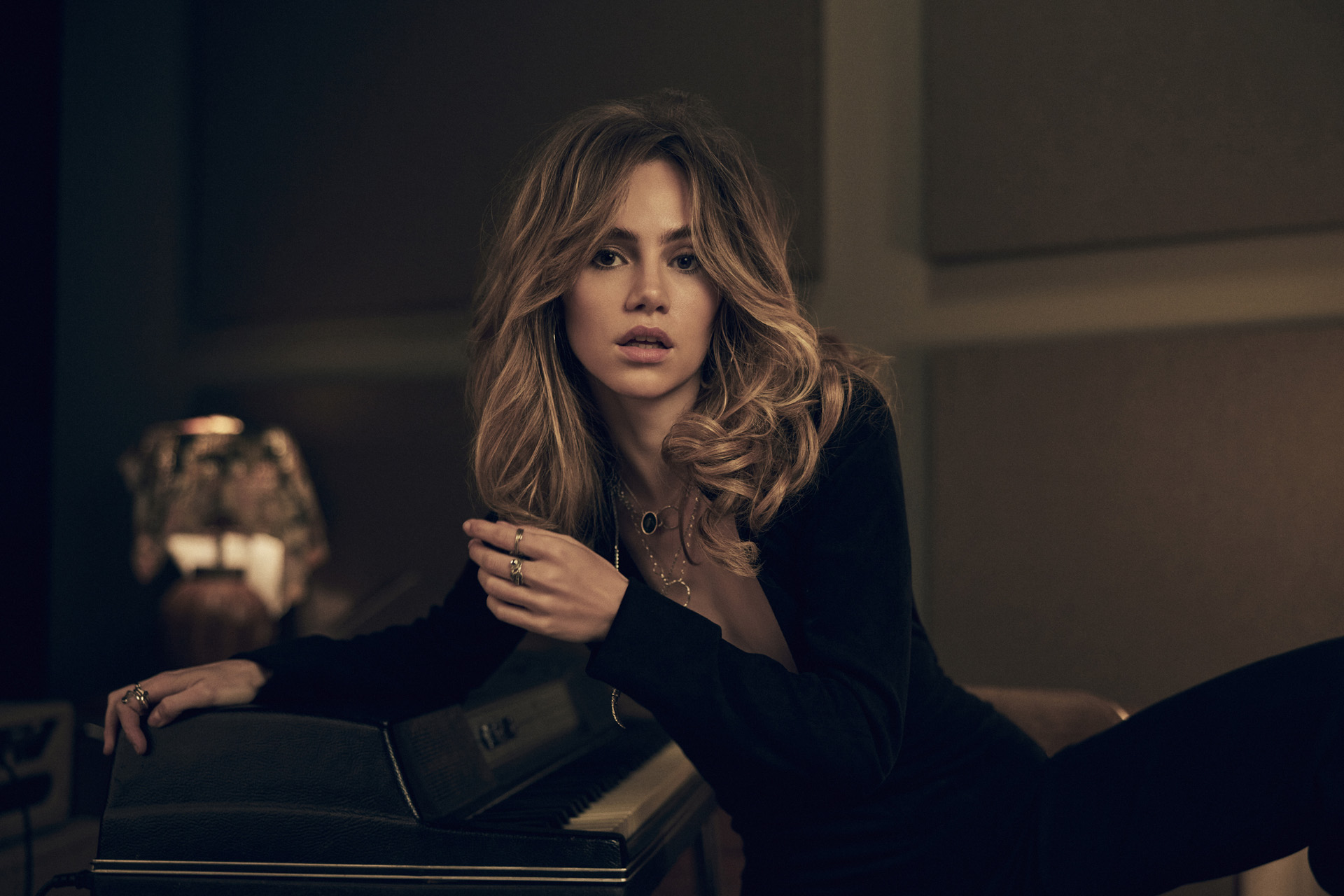 Style Notes: Karen Sirko
Karen Sirko is, arguably, Daisy Jones' answer to David Bowie. Denise took a much more fluid approach, fusing both masculine and feminine elements when it came to setting up Karen's wardrobe. 'Karen was a little bit androgynous, because she was really trying to pave her way and be taken seriously as a musician in an industry that was very male dominated,' explains Denise.
The costume designer took elements from female musicians of the era, like Joan Jett, Patti Smith and Debbie Harry, and pushed for something a little edgier and sexier. Many of Karen's looks fall under the glam rock umbrella, with a much darker wardrobe highlighted with texture rather than colour (lots of silky fabrics, silver threads, sheer layers, lace, velvet and beading).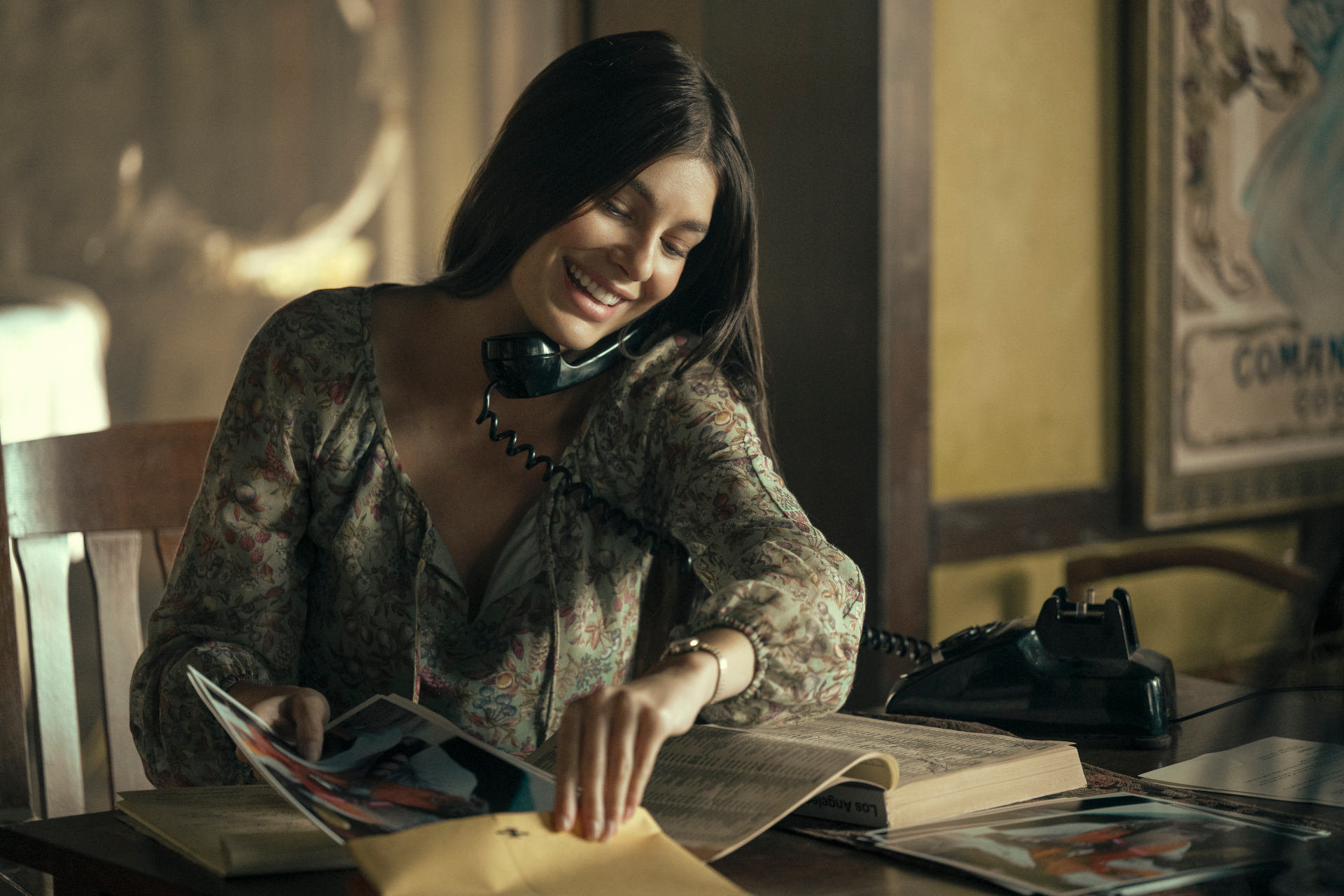 Style Notes: Camila Alvarez
Since Camila's wardrobe has quite a big arc, there's a lot of room to play with her wardrobe. 'I think Camila had the biggest arc,' says Denise. Camila's character starts off very young, with a 'girl next door' look that soon develops into something more boho. This is where those long, flowing dresses, sandals and floral prints come in. 'She wasn't a hippie, just a little more free loving.'
Her image changes quite dramatically by the final episodes, donning tailored suits, blouses and oversized sunglasses. 'She morphs into more of a Bianca Jagger type of rockstar wife at the end, a little more glamorous, more stylish,' explains Denise. 'She was a lot of fun to create, and you could really see that arc with her as she grows from a young girl to a rockstar wife.'
Style Notes: Simone Jackson
Queen of the disco, Simone Jackson's wardrobe involved a lot of collaboration between Denise and actress Nabiyah Be. 'She was another one that had a really clear vision of where she wanted her character to be,' says Denise. 'We used a lot of backup singers from the era as our starting point, like Mary Clayton, Betty Davies, and then we morphed into more of a Chaka Khan, Donna Summers, Gloria Gaynor thing with the disco.'
Like Camila, Simone's wardrobe goes through an arc throughout the series – from the LA club scene to disco euphoria in New York. For styling notes, think leather fringe vests, mini skirts, bell-sleeved satin blouses, colourful denim (especially in shades of rust and turquoise) and even the occasional glittery jumpsuit.
70s Style Inspiration
As Denise told us, much of the wardrobe sourced for Daisy Jones & The Six came from vintage stores, markets and costume houses. Other contemporary clothing came from the likes of Free People (which now has a Daisy Jones collection in collaboration with the show) and Levi's. 'I just didn't want it to look like a costume party show,' says the costume designer. 'I didn't want it to be garish, I didn't want it to be loud. I didn't want to see a load of bad polyester. I just wanted it to look like a documentary.' That's probably what makes the period element of the show so realistic; much of the clothing worn by the cast came from the era itself.
When it comes to creating your own Daisy Jones mood board, try to keep Denise's approach in mind. Not only will vintage and second-hand clothing look more authentic, it will also be a lot kinder to the planet. It's a win-win, when you think about it.
Images courtesy of Prime Video