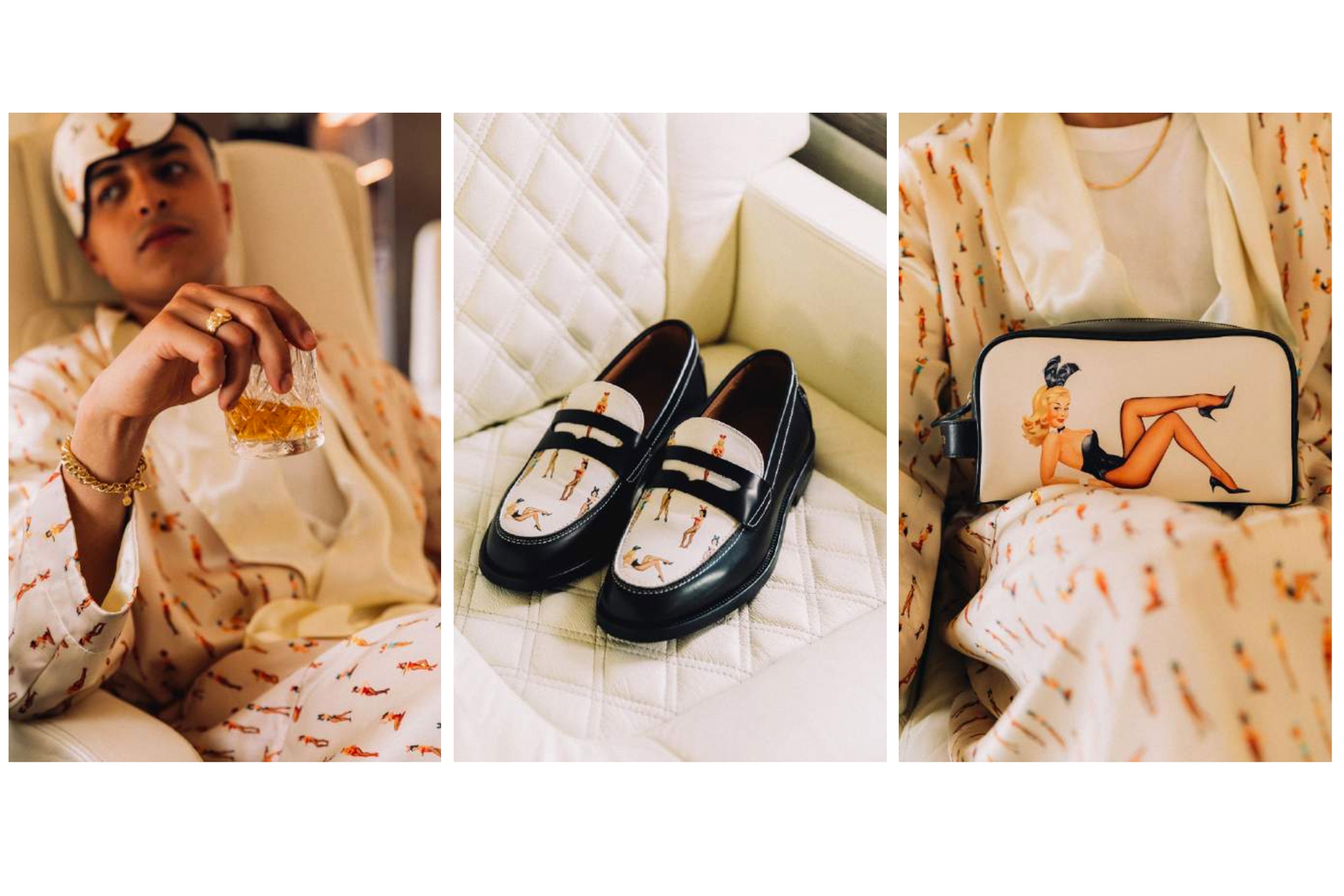 Duke + Dexter's Playboy Collab is Back (And Sexier Than Ever)
---
Inspired by the golden age of travel
Duke + Dexter launches its second collaboration with Playboy with five sexy new styles of penny loafer, as well as a limited-edition range of travel accessories. 
Duke + Dexter x Playboy 2.0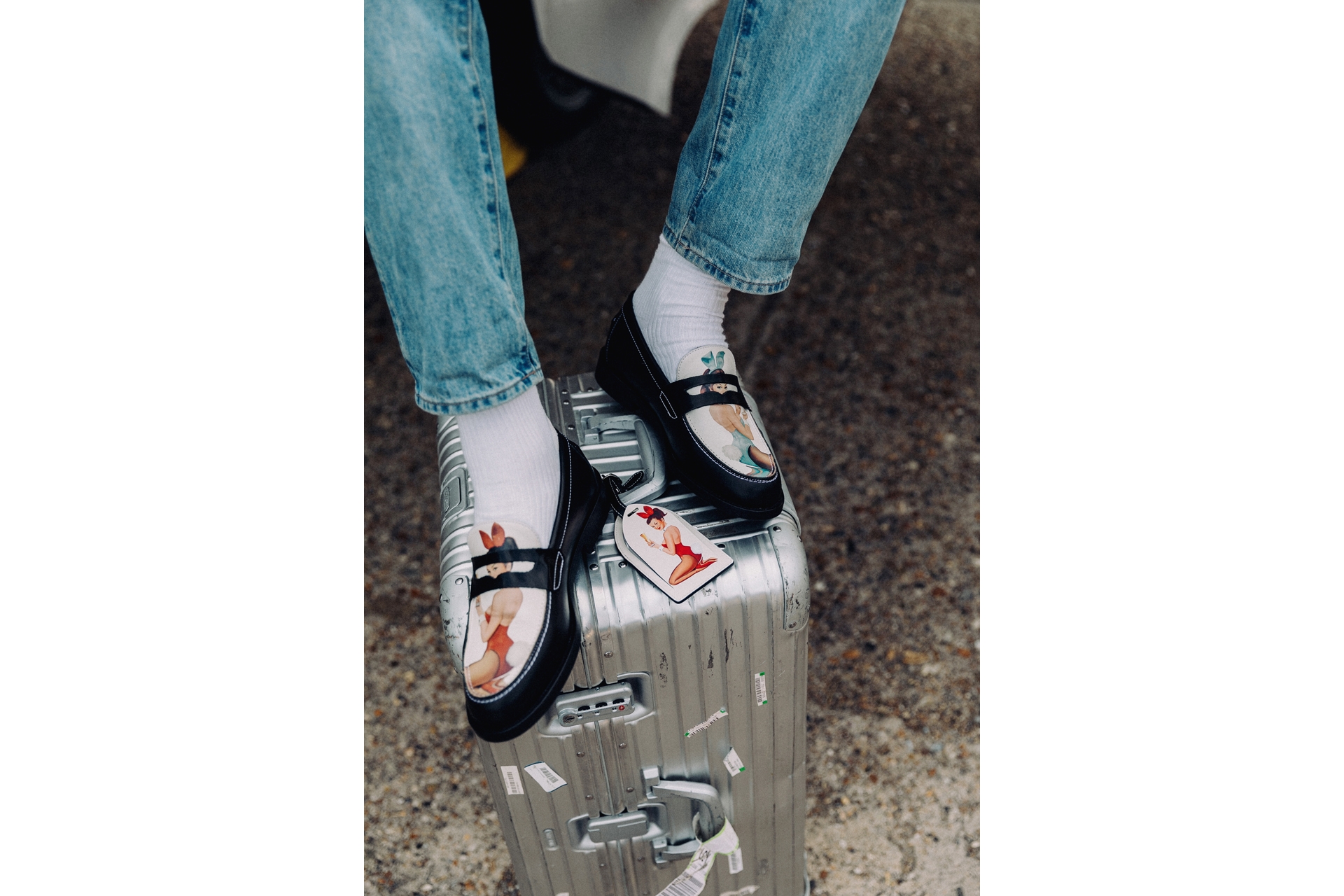 A year ago, modern British shoemaker Duke + Dexter launched its first collaboration with Playboy, which we called 'deliciously retro'. Now, the collection is back for round two, with five styles of limited-edition penny loafers featuring designs taken from the iconic magazine's vintage covers. There's just 250 pairs of each loafer up for grabs.
This time around, the range was inspired by life on board Playboy's famous 'Big Bunny' private jet, capturing the glamour of that long-lost world when air travel was sexy and stylish, and budget airlines hadn't been invented yet. Alongside the loafers, there's also a limited-edition series of accessories just at home on the ground as they are in the sky: think luggage tags, washbags and eye masks, as well as a printed silk robe made by London tailor and friend of the brand, Joseph Darcy.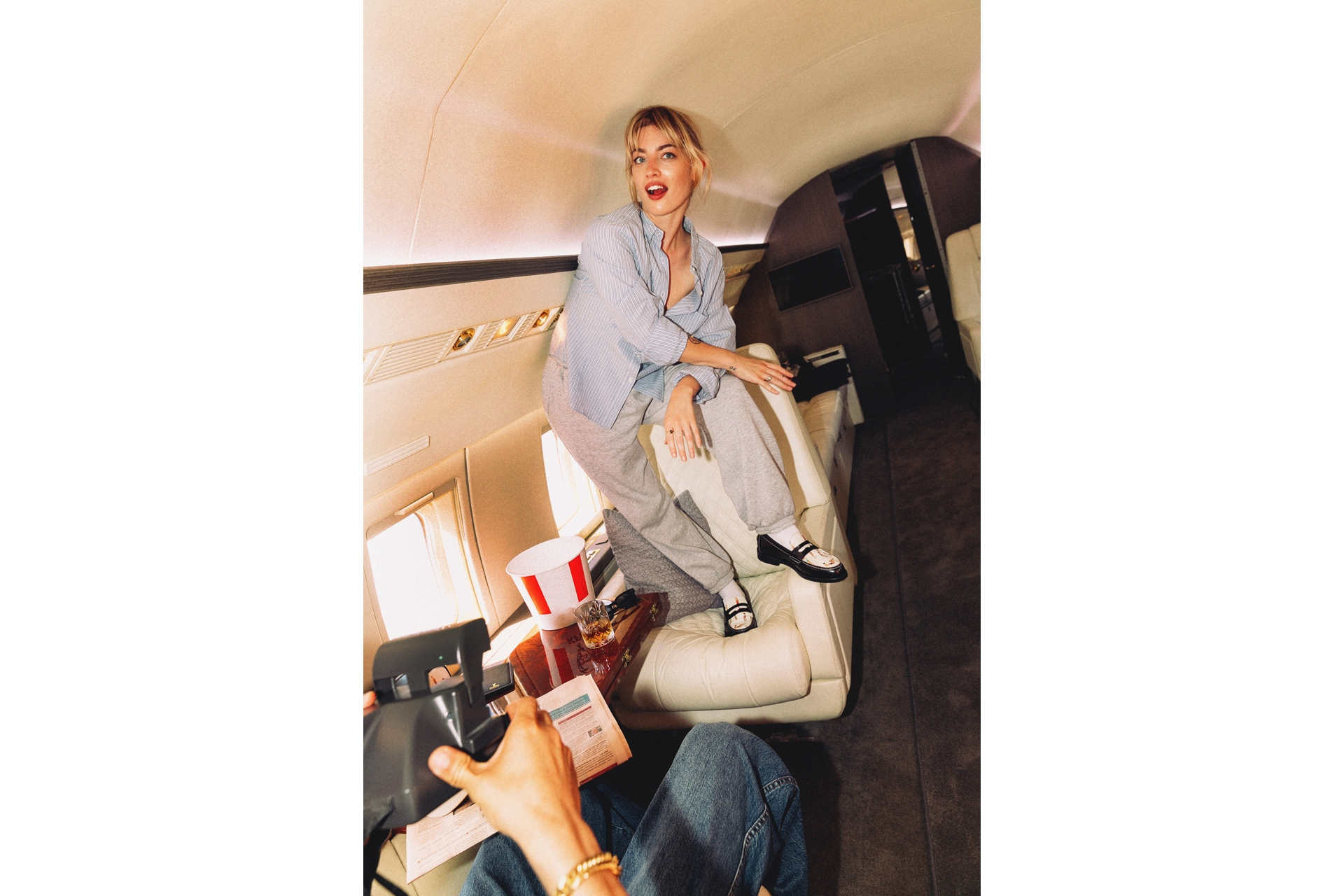 Duke + Dexter x Playboy 2.0 also marks the brand's exciting expansion into women's shoes, after the team was inundated with requests for smaller sizes last year, and made custom pairs for the likes of Miley Cyrus and Rihanna. This year, the Playboy campaign is also the brand's first with a female lead, shot with London-based writer, DJ and model Sydney Lima.
'This Playboy collab is another step forward in our mission to give our community something completely different,' explains Duke + Dexter's founder, Archie Hewlett. 'We've referenced Playboy's amazing history with the designs, but we've also given it a direction that points to the future – it feels inclusive, progressive, and empowering.
'It's also an amazing starting point for us to launch our first women's collection, after having so many people in our community reach out and request it, we're so happy to be able to finally deliver what they want.'
EXPLORE
Loafers, £250; accessories from £30. See the full collection at dukeanddexter.com
READ MORE
Six British Men's Grooming Brands to Try Today / Men's Travel Toiletries