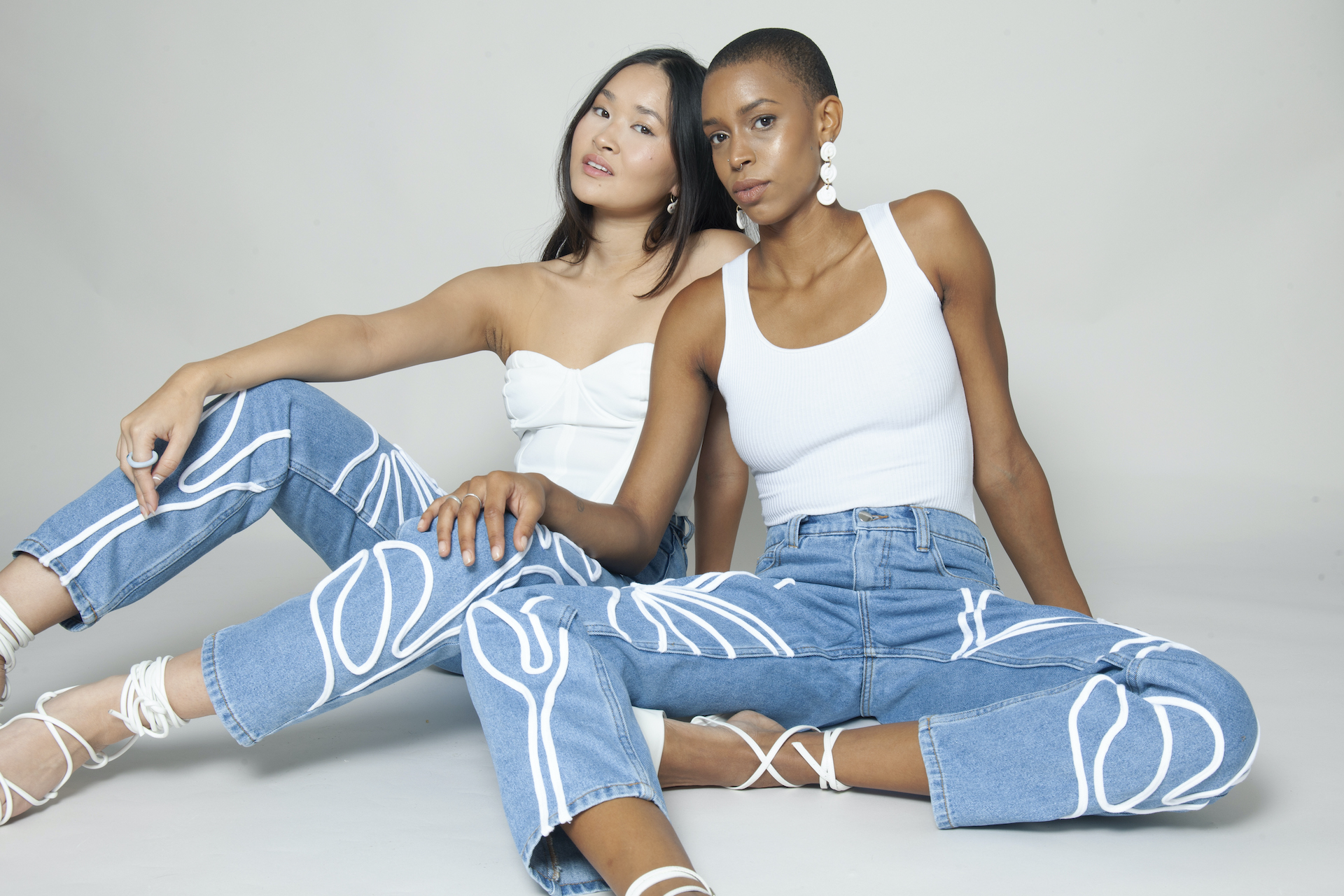 How One Designer is Transforming the Fashion Industry from the Inside
Reimagining how we buy clothes
Esther Knight founded Fanfare Label in 2019, to transform not only the way our clothes are made but the way we buy, wear and consume fashion. She speaks to Amy Wakeham about supply chains, circularity and celebrating slow fashion.
Sustainability Terms Explained: Circular Fashion
Interview with Esther Knight, founder of Fanfare Label
When did you first become interested in the environmental impact of fashion? 
I have worked in the fashion industry for over 12 years, working within the buying department for many high street and designer brands, including Vivienne Westwood. Early in my career I started to research sustainable fashion, which was not a buzzword back then. I predicted the sustainability shift more than eight years ago and have been championing ethical practices and change for over a decade after witnessing first-hand the pressure on fashion supply chains.
I moved to Vivienne Westwood to learn more about sustainable fashion business models and it was while working there that I started to learn about the true environmental impact of the fashion industry. Vivienne Westwood has been championing sustainability for decades. Before working there, I was very aware of the fashion industry's problems for people within the supply chain but had not considered the environmental destruction caused with production lines. I developed a comprehensive outlook on what needed to change, bringing my attention to climate change, the sheer amount of waste caused by the fashion industry, and the harm caused by synthetic fibres and chemical dyes.
Tell us about your brand, Fanfare Label. What does it do differently?
Founded in 2019, Fanfare Label is an award-winning, London-based independent fashion brand leading the way for circularity and positive change in the fashion industry. Driven by circular motivations that transform the way people buy, wear and consume clothing, Fanfare Label only produces garments that ensure lasting longevity and recyclability. When I founded Fanfare Label, my mission was to not only create an alternative to the way garments are made, but to educate the consumer on making more conscious shopping decisions too.
A buyer in high-street fashion manages the full supply chain process. Buyers are trained to hit margin targets no matter what the cost. After experiencing first-hand how fashion businesses drive their financial profits at the expense of protecting the planet and the people making the clothes, I recognised the urgent need to create a brand that considers the end of a product's lifecycle and aims to reduce the wastage caused by the wider fashion industry.
What does 'sustainable fashion' mean to you?
Sustainability to me means slowing down and having a more considered approach to business. It means considering every area of the business and the supply chain in order to have a 360 view of sustainability. 
I saw that there wasn't a brand tackling waste. I couldn't start a sustainable brand without first accounting for what is already out there. I talked to recycling plants and established relationships with key charities, and saw there was so much potential. We start our design process by considering the end of life of garments and are passionate about reducing wastage caused by the wider fashion industry.
Our solution is to use what normally gets discarded and turn it into beautiful clothing, pieces that customers want to wear every day. The climate crisis is driven by the relentless extraction of virgin materials; we rescue those going to landfill and turn them into timeless, classic designs.
This term 'slow fashion' resonates with our values and whole premise of the business. We want customers to 'keep hold' of their items and never regard any fashion piece as disposable. That is why the slow, more considered approach to sustainability is the future. We encourage our customers to really consider whether they need an item before purchasing, shop seasonless clothing that will never go out of fashion and it is therefore relevant for years to come and buy quality over quantity.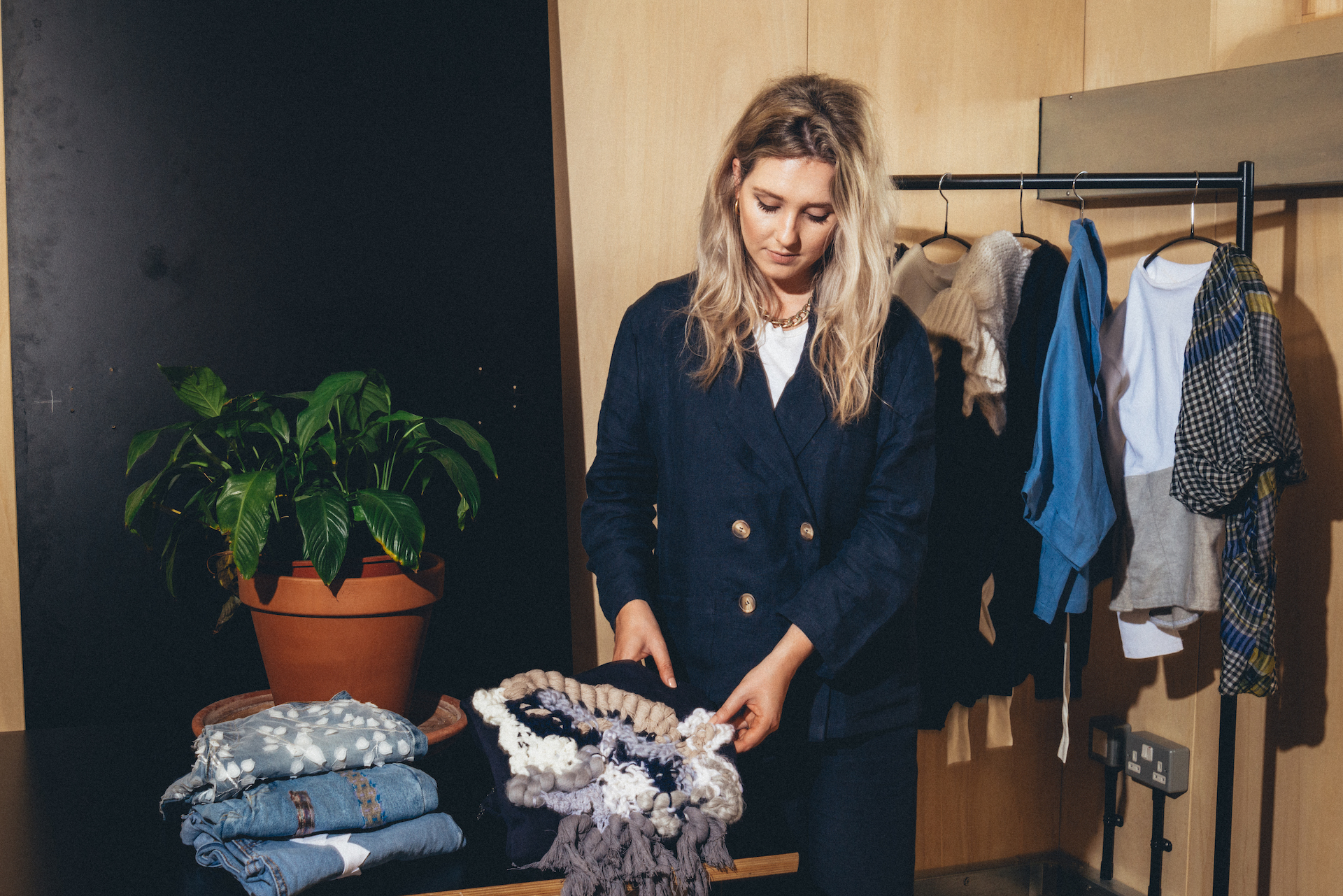 Can you tell us a little about your journey to becoming a circular fashion brand? 
Opting for a seasonless collection as opposed to trend-led ranges, Fanfare Label offers customers timeless pieces that are made to be cherished as opposed to trend-led ranges. We do this by not following micro trends but educating our customers to have a buy to last mentality.
Circularity is part of this mindset. The idea that we do not throw items away but find new ways to keep clothing in use and encourage multiple life cycles. The way in which we are circular is all about the end of life of the garments we make. Ensuring that we are working them back into the design system and not letting clothing end up in landfill. 
Fanfare Label offers a simple solution to fashion's complex problems. Our mission is not to produce new but reuse what is already out there, as only one percent of all fashion products are actually recycled or upcycled. While the fashion industry discards two million tonnes of clothing each year in the UK alone, 80 percent of this can be reused. Fanfare reduces this waste by turning clothing and textile waste into premium products. What others see as waste, Fanfare Label sees as a starting point.
Our re-purposed collection focuses on preventing garments already produced by fashion brands going onto landfill through upcycling and reproducing garments.
With robust waste streams in place for material sourcing, Fanfare Label's recycled collections are made entirely using materials that would otherwise end up in a landfill, reducing wastage caused by the wider fashion industry. This extends the life span of clothing and keeps products in use. Our sophisticated, intelligent reuse of existing materials and post-consumer waste allows us to reduce fashions landfill crisis.
The challenges are that creating collections from waste often means that it is more time consuming and you have to factor in the extra time to develop and source fabric for these collections. So much more thought goes into creating these collections, it takes more resources and is more expensive. However, at the end the customer gets a unique product, ethically produced that they cannot get anywhere else.
There is a lot of misinformation and spin in fashion marketing. How can greenwashing be tackled in the fashion industry?
Personally, I think this comes down to legislation. We are seeing movements towards regulations within the EU and I hope that the UK fashion will follow. 
To address greenwashing, the fashion industry must prioritise transparency and authenticity. Clear labelling, certifications from recognised organisations, and open communication about sourcing and production methods can help consumers make informed choices.
What should customers look out for so they're confident they know what they're buying?
I would say to slow down.
Starting the sustainability journey can be extremely overwhelming and intimidating. So I would always say start with research, understand why you need to make these changes firstly. Then consider every purchase and only buy products that you truly want and that will stand the test of time in your wardrobe. It is important that we are not over-consuming & that we are valuing our fashion purchases.
Check your labels, check where items are made and check the fabric compositions. Are the fabrics used to create the garment certified? If they are then you know that supply chains have been checked and claims are true. 
Customers should be vigilant about claims that seem too good to be true. They should seek evidence of a brand's sustainable practices, such as certifications, supply chain information, and details about material origins.
What does the future of the fashion industry look like? 
The fashion industry has taken on new depths in the past couple of years. Ethical concerns have led to a growth in supporting smaller businesses that are more sustainable in their practices.
Sustainability has grown into consumers' everyday vocabulary, resulting in a rising demand for garments to be more sustainable. 
Transparency has been an important theme for the industry both in terms of sustainability and wider cultural values. In an era of misinformation consumers are demanding companies to be authentic and truthful in their mission.
Now is the time for collaboration within the industry where sharing sustainable strategies, data and technology will enable faster recovery. The hope is that the recent events have given the industry a kick-start to a rebuilding for a more sustainable and inclusive future.
In terms of development within the industry, we will start to see a growth in textile recycling, there is a lot of innovation within the recycling space. New technologies are being developed to recycle unwanted clothing into new garments and it is an area that we will be keeping a close eye on.
You're based in Yorkshire. Why did you choose the north as the place to start your business?
Yes! I am based in Yorkshire, and we also have a studio in London. I started the business in London with the view to move it up to Yorkshire, where I am from in the long term. 
Yorkshire is a brilliant fashion hub for suppliers and material sourcing, promoting our sourcing local mentality. It is really important to me to support local manufacturing. 
Additionally, the supportive community and growing demand for sustainable products in the north made it an ideal starting point for our brand.
To learn more and see the collection, head to fanfarelabel.com