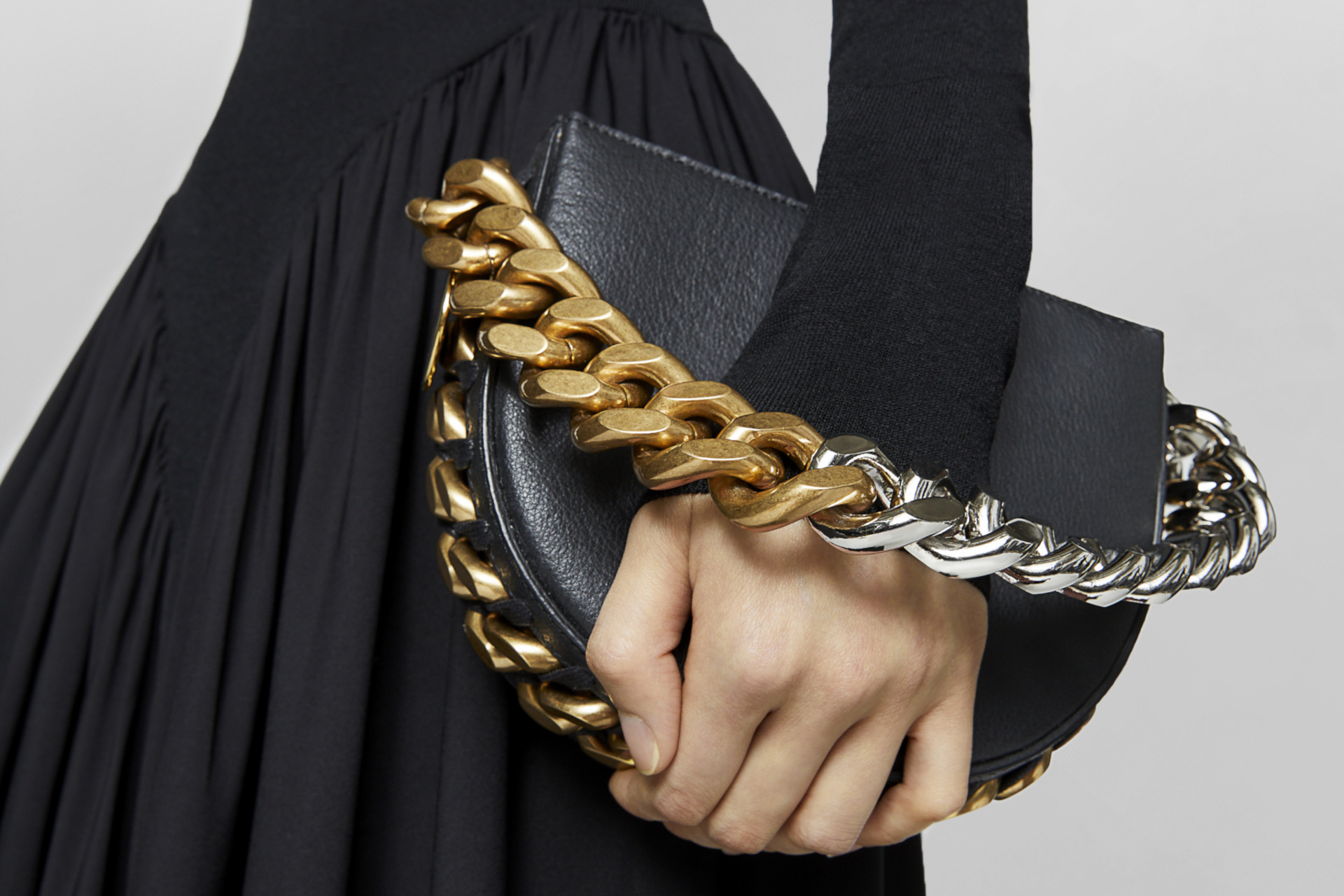 Stella McCartney's Frayme Mylo™️ Handbag is on Sale Now
---
The future of luxury fashion is calling
Stella McCartney has announced the commercial launch of its Frayme Mylo™️ handbag, which has been crafted from mycelium, a vegan alternative to animal leather.
Stella McCartney's Summer 2022 Campaign is a Fungi Fantasy
The Frayme Mylo™️ from Stella McCartney
By now, it shouldn't surprise you that British luxury retailer Stella McCartney continues to make waves with its eco-conscious vision for the future of fashion. The latest string to its sustainable bow is Frayme Mylo™️, a handbag created from mycelium (the underground root system of fungi). In a world-first, the bag will be sold commercially from this July.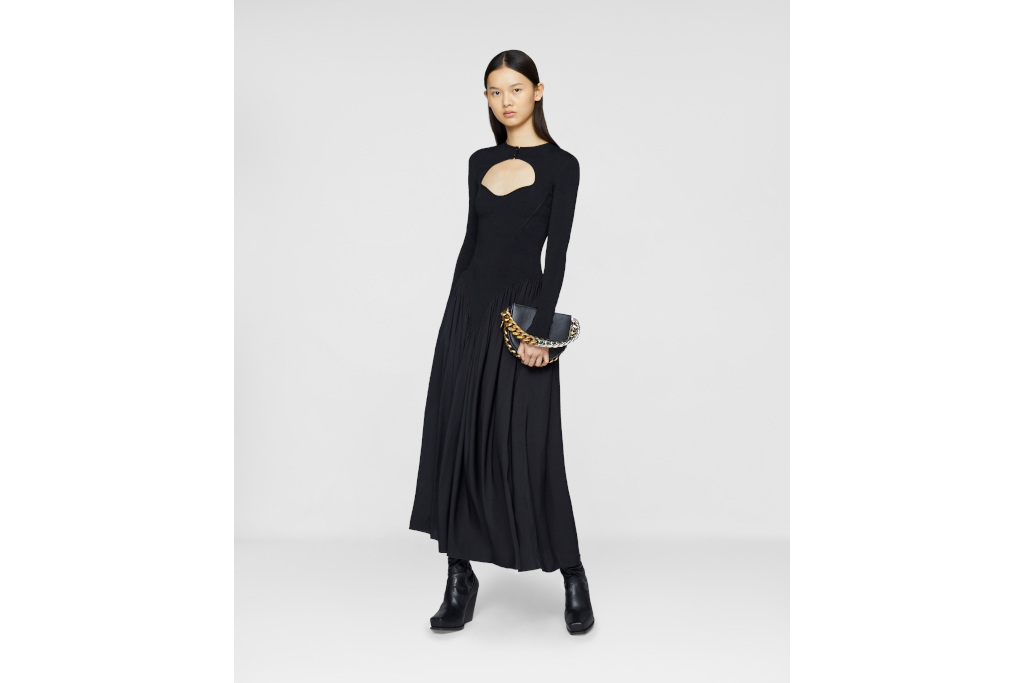 The Frayme Mylo comes hot off the brand's summer campaign, Fungi Fashion, which is 'grounded in the notion that mushrooms connect us all'. The bag initially launched in Stella McCartney's SS22 showcase at Paris Fashion Week back in October 2021, but this is the first time it will be available to purchase through the retailer. This will be the first drop of the Frayme Mylo, which will be a limited edition collection of one hundred bags numbered 1 to 100.
Described as 'a new Stella icon', the bag reimagines classic brand styles with alternative eco materials. Inspired by the Falabella tote, the Frayme Mylo™️ features an oversized recyclable aluminium chain strap and a zamac statement medallion.
Stella McCartney has been working with Bolt Threads, the creators of Mylo™️, since 2017. With Frayme Mylo, the two hope to showcase the capabilities of the material in the fashion industry. An alternative to animal leather, mycelium is both vegan and planet-friendly. Grown in a renewable energy-powered vertical agriculture facility with just air, water and mulch (to recreate the processes on the forest floor), mycelium was designed to have minimal impact on the environment. Unlike the process of raising cattle, mycelium takes just days to create. Mylo is a direct product of mycelium.
'It's been an honour to partner so closely with Stella and her team as they break new ground in luxury fashion with Mylo,' says Dan Widmaier, founder and CEO of Bolt Threads. 'Their category defining leadership of animal-free fashion and championship of sustainable materials is paving a path forward towards a more responsible fashion industry. Bringing the first-ever luxury bag made from Mylo to market is a massive milestone for conscientious consumers, the biomaterials industry, and the future of luxury fashion.'
SHOP
The Frayme Mylo will be available to purchase exclusively at Stella McCartney now, retailing at £1,995. stellamccartney.com
Images courtesy of Stella McCartney
MORE NEWS
Mulberry Launches First Carbon Neutral Collection, Lily Zero