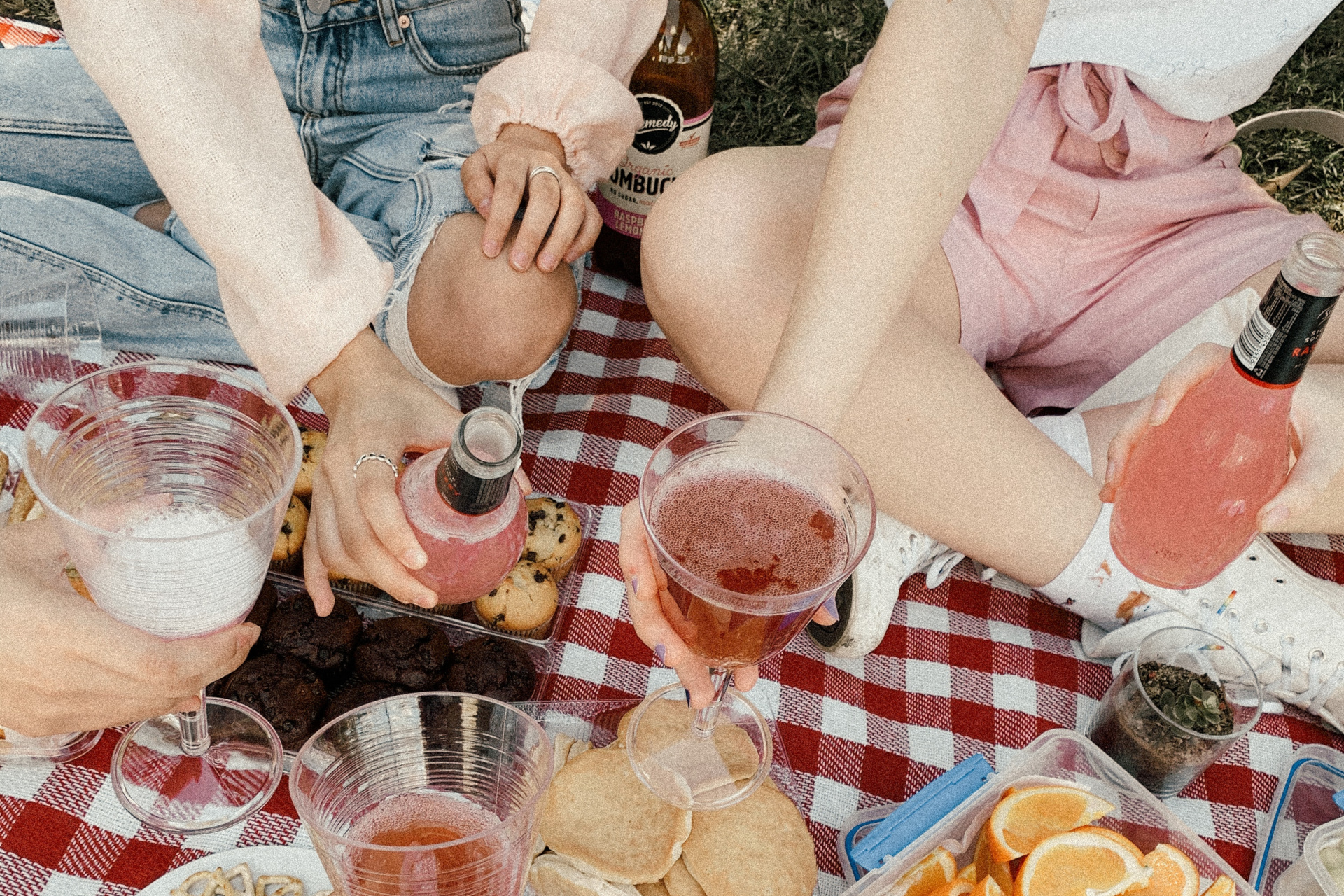 Picnic Chic: What To Wear On A Picnic
Stylish picks that you won't want to hide in your hamper
Can you feel the sunshine making its way across the UK? If the answer is yes, then it's time to make the most of it – and the best way to do so is with a picnic. The hamper is packed with tasty treats and the blanket is tucked away in the car, so all that's left to do is sort your outfit. Here's what to wear on a picnic.
The Country & Town House Responsible Buyers' Guide
What To Wear On A Picnic
Casual & Comfortable
At the end of the day, this is an event where you'll be doing a fair bit of eating, drinking and maybe even some games, so it's important that you feel comfortable. If you want to keep things casual, go for a lightweight top and a pair of shorts or try a loose-fitting dress in a breathable fabric. Top it off with a sandals or trainers, and plenty of sun cream to protect against the sun.
Elevated Classics
If you're after a more polished picnic look, swap out the t-shirt and shorts for a blouse and a pair of tailored trousers or a skirt. You can then add a bit more personality with statement accessories, like retro sunglasses, a scarf or a belt. Keep to theme with a pair of loafers or ballet flats on your feet.
Cottagecore
A blend of whimsical bohemian and farmhouse styles, cottagecore is a trend that favours floral maxi dresses, flowy skirts and loose-fitting peasant blouses – making it perfect for summer. Finish off the look with sandals or ballet flats, as well as dainty jewellery (bonus points if it's something floral).
Sporty
If you're planning an active picnic with hiking or outdoor games, it might be an idea to opt for something a little more functional. Build a sporty outfit with items like shorts, leggings, tank tops and t-shirts, paired with a good pair of trainers and a cap to shield yourself from the sun.
Gingham
The ultimate picnic print, gingham is a popular choice for your next outdoor adventure. From pretty check dress to cute pastel accessories, you can't really go wrong with it. See our summery gingham edit here for inspiration.
Find our edit of picnic essentials (to wear, not pop in the hamper) below. As always, before you buy, check at home to see if you have something that fits the trends we see on the runway. Re-wearing old clothes is the best way to be sustainable, but if you can't avoid it then shop consciously at responsible retailers, as well as rental and resale sites.
The Edit: Picnic Chic