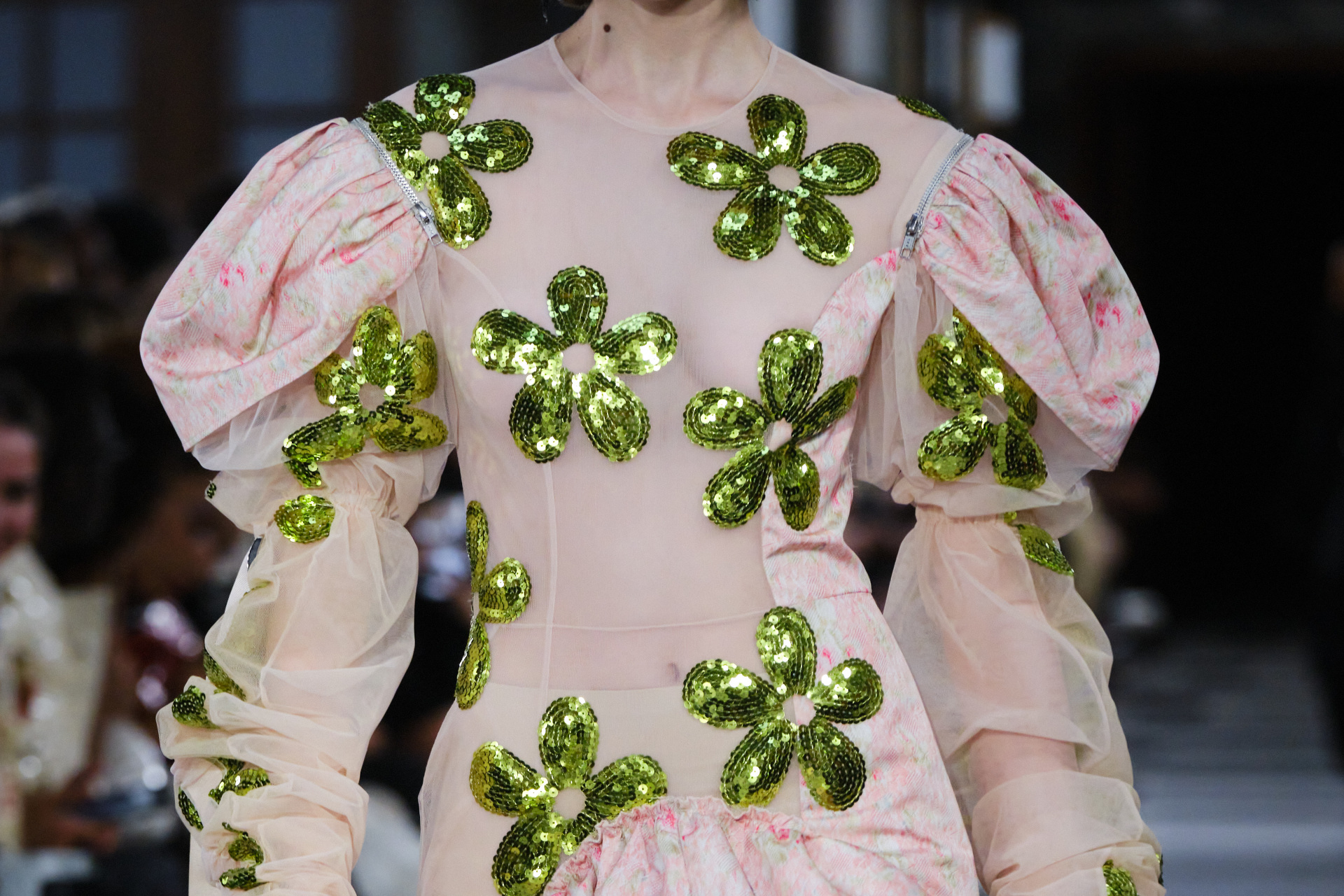 Why Puff Sleeves Are The Best Transeasonal Style Staple
---
Balloon sleeves for summer? We're gassed.
You might have thought that the days of this 80s-inspired comeback trend were numbered but supersized sleeves are here to stay. Puff sleeves and balloon sleeves (potato/potato, but if you're being picky the balloon sleeve gathers back to arm-width, while the puff sleeve may not) are now everywhere, from the runways to the high street. And since they've been a firm fixture on the design radar for several years now, the chances are you'll have a few pieces from last season to recycle, too. Looking to add to your wardrobe? Choose your item and up, up and away; balloon sleeves are sure to instantly lift your spirits.
We first caught wind of the puff sleeve trend in 2018, when it solidified a home for itself on the runway with the likes of Balenciaga, Simone Rocha and Fendi all bringing the iconic design to their collections for SS18. Since then, the trend has had an unwavering place in our wardrobes – first on Victorian-style shirts and dresses, then as part of the Cottagecore era and now as oversized theatrical statements. The bigger, the better.
Puff sleeves are a transeasonal style staple that you can wear throughout the year; from dainty spring dresses and summery crop tops to dressy shirts perfect for layering and party-ready velvet bodysuits. As they say, the perfect trends are the ones that stick around for years to come…
As always, keep the planet in mind when shopping the latest trends. Re-wearing old clothes is the best way to be sustainable, but if you can't avoid it then shop consciously at responsible retailers, as well as rental and resale sites.
The Country & Town House Responsible Buyers' Guide
Puff Sleeves To Try Now
Featured image: Simone Rocha SS23 (c) Daniel Sims