The £1 Million Bag Raising Money For Charity
'Luxury needs to be about more than bling'
If you keep up-to-date with luxury news, you might have noticed a certain bag making headlines earlier today. This morning marked the drop of the infamous $1 million Louis Vuitton Speedy bag, touted by Creative Director Pharrell Williams and coveted by fellow celebrities and millionaires. Objectively speaking, it's a ridiculous price to pay for a handbag – and we're not the only ones who think so. Following hot on the heels of the LV bag's release is luxury accessories label Elvis & Kresse, which has responded to the news with the release of its own £1 million bag in aid of charity.
The Country & Town House Responsible Buyers' Guide
Elvis & Kresse Unveil £1 Million Bag For Charity
Is there really need for $1 million bag? Many, if not most, would say no – especially if the only purpose it will serve is collecting dust in someone's wardrobe. 'To be honest, we were a little dismayed by the release of the "million dollar bag"', said Elvis & Kresse in a recent blog post. 'There is a lot going on in the world, and if we are going to have a price that is clearly designed to generate headlines then why not generate headlines for the right reasons?'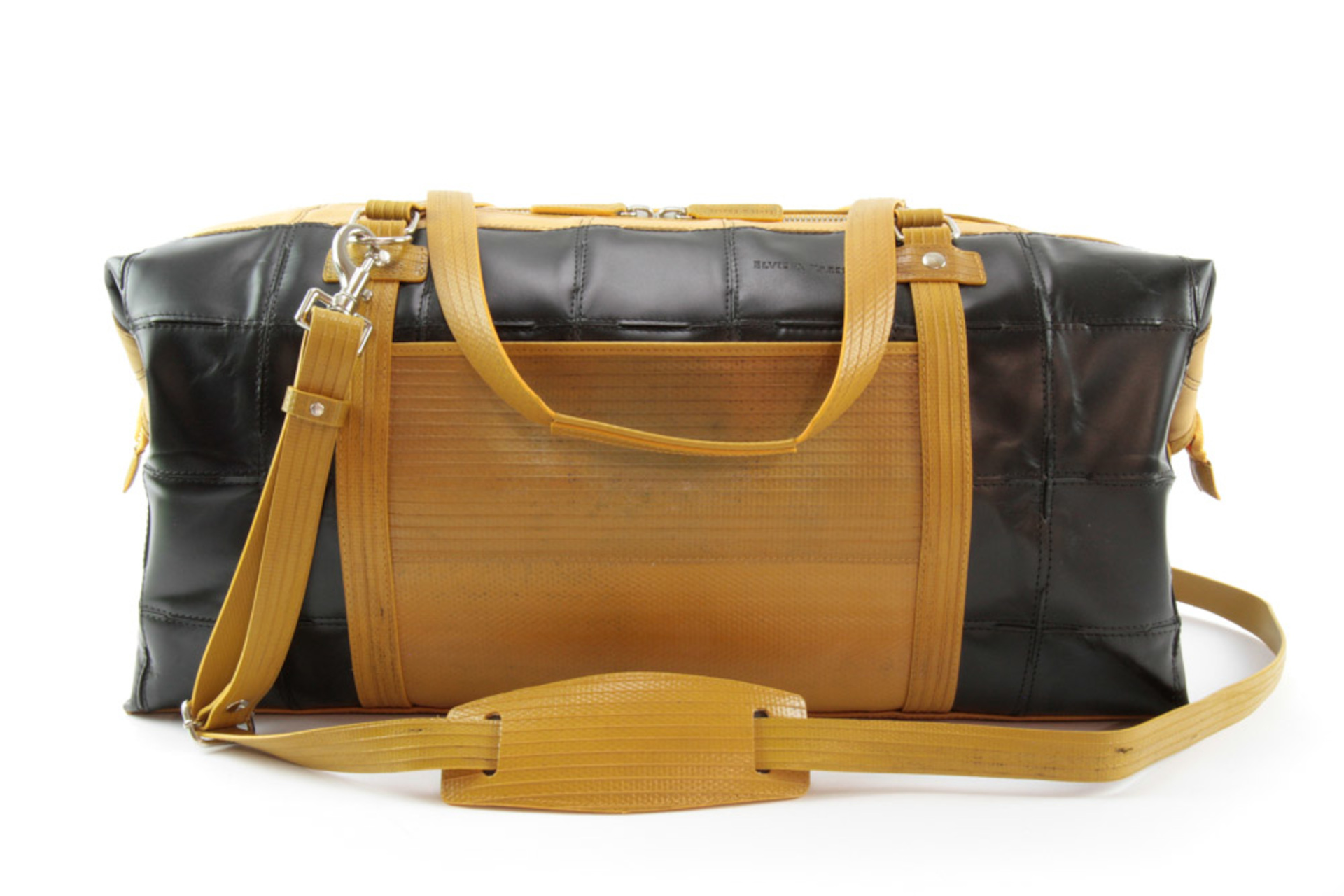 That's why the brand has launched its own version of the bag: the Million Pound Weekend Bag. The one-off, limited edition bag was created not just someone could spend £1 million, but so they could donate £1 million to charitable causes. Elvis & Kresse won't be making any profit from this bag; instead, the brand plans to donate all of the money made to its longstanding charity partners The Fire Fighters Charity (supporting firefighters) and Barefoot College International (which helps young women who have not had access to education train to become solar engineers).
This is indeed a one-of-a-kind bag from Elvis & Kresse – not just because of the price tag or the limited quantity, but also because of the materials that went into making it. As is the case with all of the brand's creations, the £1 million bag has been created using rescued materials including fire-hose and Burberry leather. The stripe of colour on top of the bag, for example, was constructed using a rare gold leather with just enough to make the one set of panels.
As the brand sign off, 'Luxury needs to be about more than bling', it hits home how much the luxury landscape is changing and moving towards increasingly unreachable price points. Luxury should be an investment that anyone can make, for the benefit of more than the brands themselves.
Get Involved
If you have a spare £1 million hanging about, you can invest in Elvis & Kresse's charity bag at elvisandkresse.com
Images courtesy of Elvis & Kresse