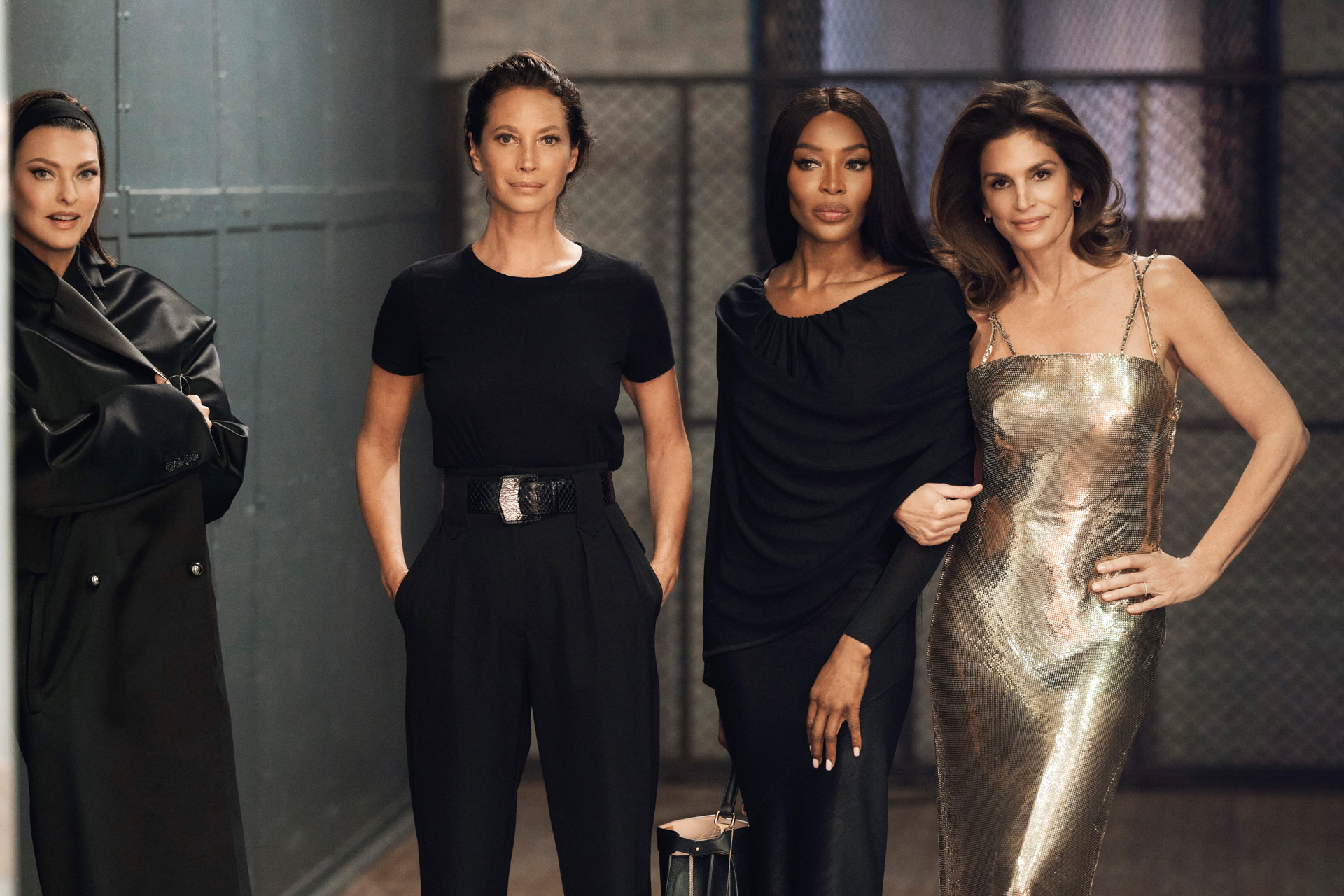 The Super Models Docuseries: Everything We Know So Far
Get the inside scoop from these runway stars
If And Just Like That has given you nostalgia for '90s NYC, then you'll no doubt want to tune into The Super Models, a brand new docuseries airing on Apple TV+ this September. We've got all the details.
The Super Models Docuseries: Everything We Know So Far
If you've ever wondered what it was really like to be at the centre of '80s and '90s fashion, The Super Models is set to deliver firsthand accounts from the biggest runway stars. Naomi Campbell, Cindy Crawford, Christy Turlington and Linda Evangelista will give exclusive interviews about their time in the spotlight, recounting the highs and lows of their illustrious careers.
What Is The Super Models about?
Each of the four models will offer viewers a behind-the-scenes look at the '80 and '90s fashion scene, delving not only into their own careers but also their friendship. 
The four episodes will chart each figure's dramatic rise to fame and explore their lasting impact on the fashion industry and the world of runway modelling. From their first meeting in New York right through to the stars' cultural significance today, the docuseries will celebrate the bond between these incredible women and place it in the context of the ever-evolving world of fashion. 
The first episode transports viewers back to when each of the models were teenagers at the very beginning of their illustrious journeys. The second episode details some of their most famous runway moments, while the third charts their experiences of both success and controversy. In the final episode, the women look back on their careers and reflect on their new roles as entrepreneurs and mothers.
'As the fashion industry continues to redefine itself — and women's roles within it — this is the ultimate story of power and how four women came together to claim it, paving the way for those to follow,' the official press release states. 
When Does The Super Models air?
The glitzy four-part series will grace our screens on 20 September 2023, during fashion month. It will be shown exclusively on Apple TV+.
Is There A Trailer For The Super Models?
You can watch the trailer below:
Who Directed The Super Models?
The docuseries was produced by Academy Award-winner Barbara Kopple, with executive production by Naomi Campbell, Cindy Crawford, Christy Turlington and Linda Evangelista themselves. It was directed by Larissa Bills and Academy Award-winner Roger Ross Williams.
With a star-studded team both in front of and behind the camera, The Super Models is set to be as thought-provoking as it is utterly glamorous. Mark your calendars for 20 September – you won't want to miss it.