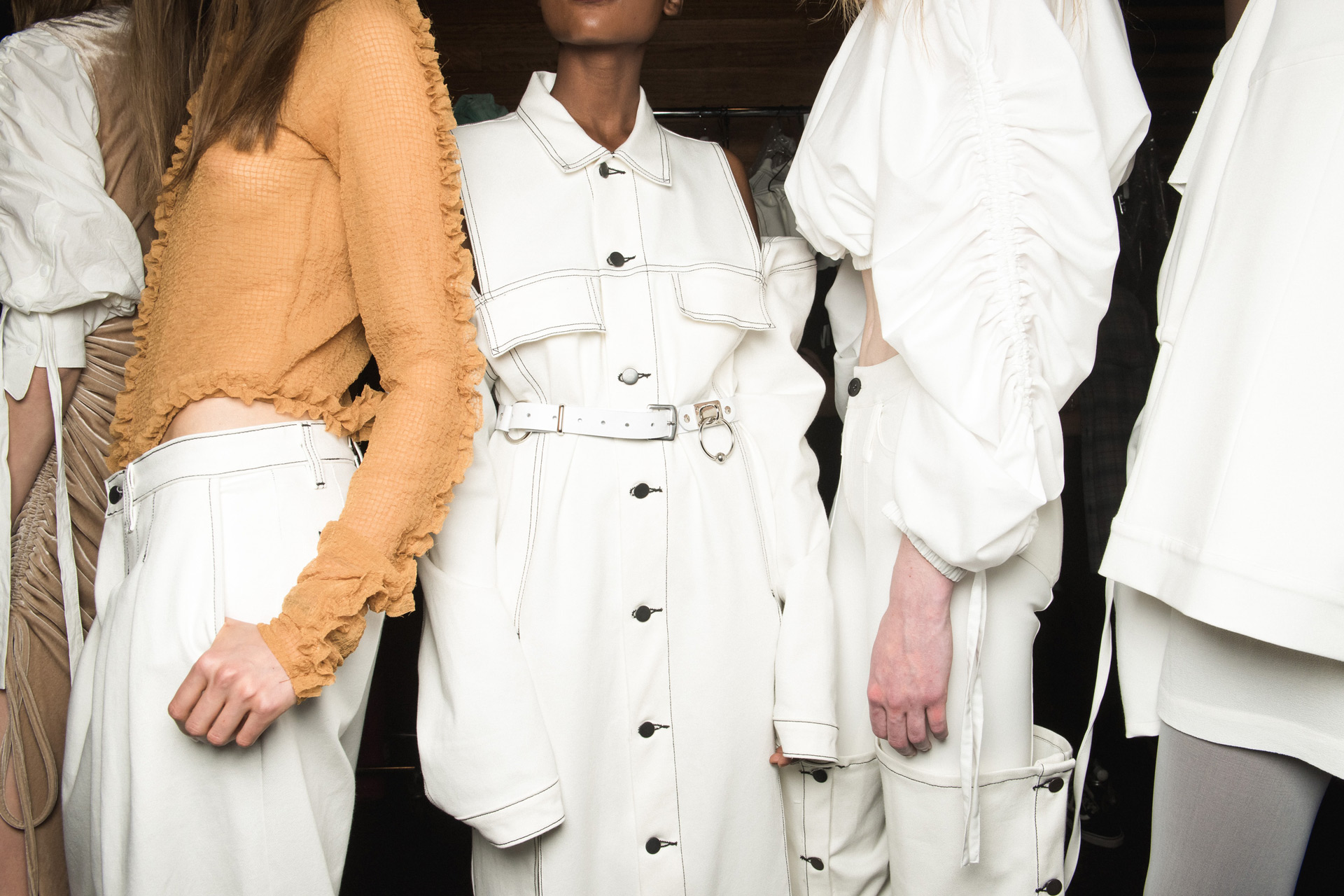 Must-Watch Films & Documentaries For Fashion Fans
From The September Issue to Breakfast at Tiffany's
With London Fashion Week taking place this month, now's the perfect time to indulge in that fashion feature you always wanted to watch. From a movie dedicated to the life of Coco Chanel to Meryl Streep's legendary performance in The Devil Wears Prada, here are the most sensationally stylish films and documentaries to watch right now.
Must-Watch Films & Documentaries for Fashion Fans
1. Audrey: More Than an Icon
A style icon and inspiration for the ages, Audrey Hepburn's life and legacy is explored in a brand new documentary. Drawing on her family's personal archives, viewers will get a never-before-seen glimpse into the Academy Award-winning actress' style, stardom and humanitarian impact, as well as the traumas she faced growing up.
WATCH: Rent or buy on Prime Video, amazon.co.uk
2. Christian Dior: Designer of Dreams
An hour-long inside look into the making of one of the most highly anticipated fashion retrospectives of the century; Fashion United asserted the exhibition as the V&A's 'most visited in the museum's history'. Christian Dior: Designer of Dreams chronicles the exhibition's detailed curation ahead of its debut at the Parisian Musée des Arts Décoratifs alongside fascinating interjections about the French fashion house's 73-year-old history.
WATCH: Watch it free via the Dior YouTube channel, youtube.com
3. Breakfast at Tiffany's
Audrey Hepburn stars in this iconic romantic comedy renowned for its portrayal of glamorous high society New York. And whilst the movie might be 59 years old, Hepburn's sartorial portrayal of Holly Golightly – including the signature cat-eye sunglasses, pearl necklace, and that historic black Givenchy dress – never seems to go out of style.
WATCH: Rent or buy on Prime Video, amazon.co.uk
4. The September Issue
Step inside the world of Anna Wintour and experience the making of the most coveted fashion magazine. The September Issue offers exclusive behind-the-scenes access to the production of Vogue's influential September 2007 issue and features insight into the professional life of editor-in-chief Wintour, one of the most eminent personalities in fashion.
WATCH: Rent or buy on AppleTV, tv.apple.com
5. Coco Before Chanel
Audrey Tautou is Gabrielle Bonheur 'Coco' Chanel in this romantic drama based on the most influential fashion designer of the 20th Century, according to TIME. Coco Before Chanel chronicles the life of the fashion icon, from her early years as a seamstress to her romantic relations and journey towards becoming one of the world's most distinguished fashion designers.
WATCH: Rent or buy on Prime Video, amazon.co.uk
6. Iris
If you need any convincing that fashion knows no age, consider Iris Apfel. The 98-year-old fashion icon – renowned for her trademark oversized glasses and eccentric accessories – has done and seen it all; she worked for Women's Wear Daily, founded a textile company in the 50s, aided design restoration projects for nine presidents at the White House and has even travelled the world in search of non-western fabrics. Apfel has since been the centrepiece of a retrospective at the Metropolitan Museum of Art, won countless awards, become the oldest person to ever have a Barbie doll dedicated to themselves, and of course, is the subject of her own documentary, Iris, an inside look at the fashion idol's extraordinary life.
WATCH: Rent or buy on AppleTV, tv.apple.com
7. Yves Saint Laurent  
If you're a fan of the luxury fashion house, then you'll love this French drama which documents Saint Laurent's life, from his remarkable career as an elite fashion designer in the twentieth century to his romantic and professional relationship with co-founder Pierre Bergé. Note: this is a French film, so be sure to switch the subtitles on.
WATCH: Rent or buy on Prime Video, amazon.co.uk
8. Jeremy Scott: The People's Designer
Adored by countless celebrities and unafraid of pushing boundaries, it's not hard to see why Jeremy Scott is  heralded 'the people's designer'. This Netflix documentary details the life of the Moschino creative director, from his humble beginnings growing up on a farm in Missouri to becoming one of the most unique and prominent personalities in the industry.
WATCH: Stream, rent or buy on Prime Video, amazon.co.uk
9. The Devil Wears Prada
If you haven't yet seen The Devil Wears Prada, then 'wake up sweetie'. A captivating depiction of the glossy world of cut-throat fashion journalism, the film features a star-studded cast including Meryl Streep, Anne Hathaway, Stanley Tucci and Emily Blunt. Streep in fact took home a Golden Globe for her shining portrayal of the high-powered Runway editor-in-chief Miranda Priestly (loosely based on Vogue's Anna Wintour).
WATCH: Stream on Disney+, disneyplus.com
10. Dior & I
If you want to delve deeper into the Christian Dior archives, ensure that this insightful documentary is on your must-watch list. Explore the intricate workings behind Belgian designer Raf Simons' first haute couture collection for the house and discover what it takes to put a prominent collection together.
WATCH: Rent or buy on AppleTV, tv.apple.com
11. Sex & The City: The Movie
Instantly conjuring up images of Carrie Bradshaw in that 90s Dior newspaper dress, Sex & The City has always been a feast for the eyes when it comes to fashion. If you haven't got time to binge the entirety of the six-season series, take to the 2008 feature film which spotlights some iconic fashion moments, from Carrie's closet montage to her Vivienne Westwood wedding dress to the girl's arrival at New York Fashion Week.
WATCH: Stream on Netflix, netflix.com
12. McQueen
Right up until the designer's death in 2010, Alexander McQueen's otherworldly shows were unparalleled in their creativity, creating stunning clothes, unforgettable set pieces and many of high fashion's crowning moments out of frequently shocking subject matter. By using interviews with family, friends and colleagues to illuminate the designer's personal history, intercut with breathtaking archival footage from the catwalks, this acclaimed documentary pays homage to one of the most innovative – and much-missed – names in British fashion.
WATCH: Rent or buy on Prime Video, amazon.co.uk
13. Catwalk
Before glossy magazines pivoted to having celebrities grace their front covers, there was the age of the supermodel. The '90s made household names of, amongst others, Naomi Campbell, Kate Moss and Linda Evangelista, who famously said of herself and fellow model Christy Turlington: "We don't wake up for less than $10,000 a day." Quietly glamorous, elegant and preternaturally poised despite the hectic nature of her lifestyle, Turlington is the subject of this 1995 documentary, which offers a fascinating glimpse into the high fashion world of the '90s, a storied decade that continues to shape how we dress today.
WATCH: Watch on YouTube, youtube.com
Featured image: Flaunter on Unsplash