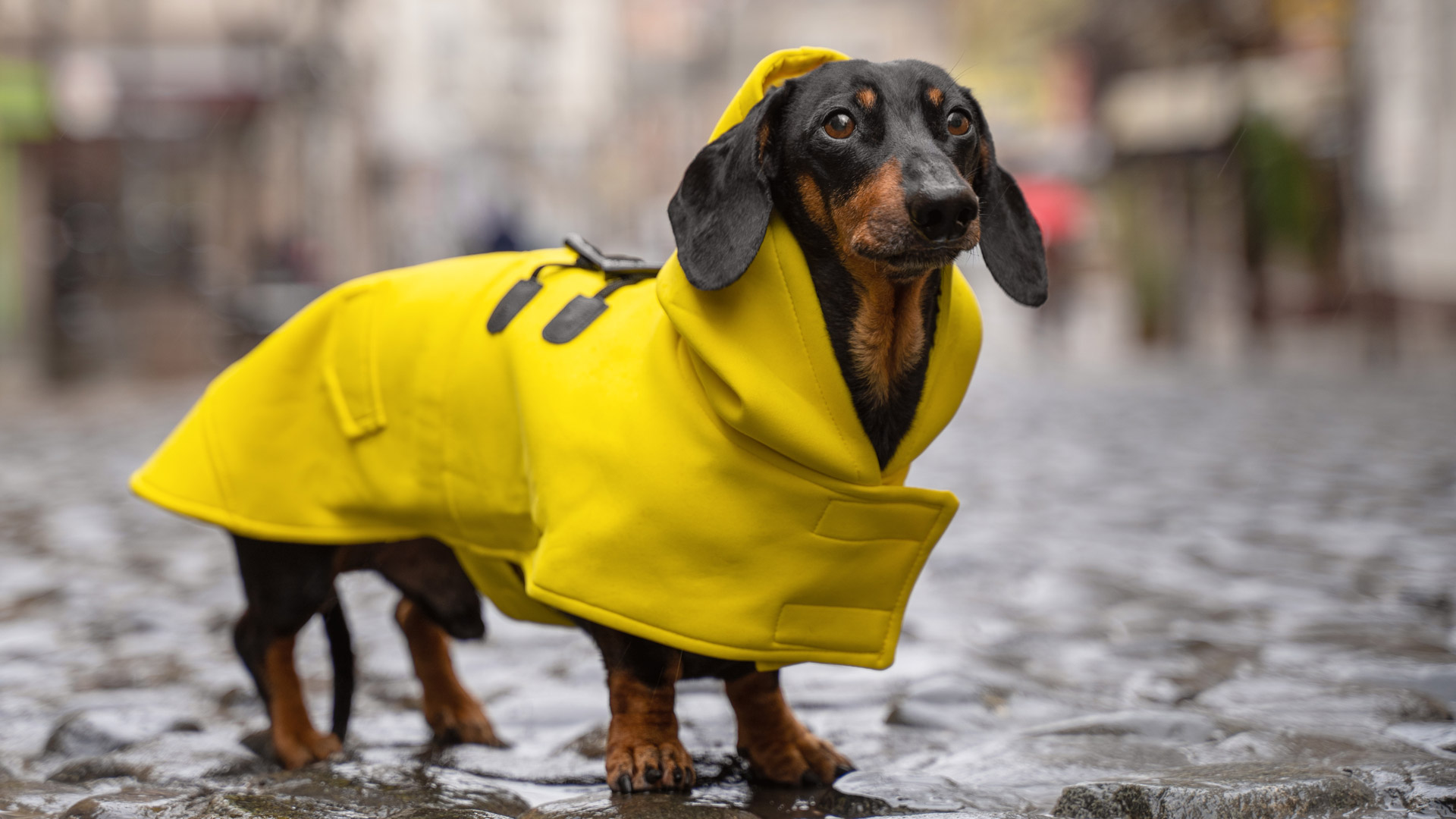 Fashionable Dogs To Follow On Instagram
---
These stylish pooches are giving influencers a run for their money
As if the last year or so couldn't get any weirder, dogs have now taken over Instagram. If you thought that the influencer world had reached its peak, just take a look at the followings of Tuna the Cheweenie (2.1 million) and Maya the Samoyed (2 million) for proof that pups can have just as much 'influence' as our favourite style bloggers. Want to stay on trend? Follow these fashionable dogs on Instagram, stat.
Lockdown Puppy Love: Meet the C&TH Dogs
Fashionable Dogs To Follow On Instagram
This voguish Italian greyhound came to the forefront of the fashion world late last year when her 'So many outfits' video went viral on TikTok, having since amassed a whopping 7.2 million likes. Actress Sofia Vergara even recreated the video. The stylish pooch has also featured in Vogue – a landmark achievement that most influencers can only dream of. Back on the 'gram, you'll find the Montréal-based style icon sporting the likes of Jean Joaillerie beads, chic Hound Around coats and pretty Poppy Lissiman bags.
View this post on Instagram
With an owner such as fashion designer Marc Jacobs, Neville Jacobs was always destined for style stardom. The NYC-based, cool-as-ice bull terrier is no stranger to a designer tee (of course), a billboard advertisement (just wow), and is even the star of his very own book, Neville Jacobs: I'm Marc's Dog (adds to bag immediately). 
View this post on Instagram
Better known by his Instagram handle 'Tuna Melts My Heart', this lovable chiweenie – a cross between a Chihuahua and Dachshund – loves to play dress up. In one post, he's a construction worker, in another, he's Anna Wintour. Most of the time though, he's just utterly adorable.
View this post on Instagram
This stylish Samoyed doesn't need to accessorise – her fluffy and extremely well-kept white coat does all the talking. A true influencer, Maya even has her very own YouTube channel – with 1.82 million subscribers, might I add – where you'll find her taking trips to the beach, trying on costumes with her owner, and reviewing foods.
View this post on Instagram
A sweet long-haired Miniature Dachshund 'living my best life in Australia', Honey knows how to rock a stylish harness. Dressed for practicality, but never without flair, this gorgeous little pooch loves to join her owner and fellow pup friends for coffee – always best dressed for the occasion of course.
View this post on Instagram
You'll struggle to find a more modish dog than Bodhi, a.k.a. Menswear Dog. The NYC-based Shiba Inu sports clothes created for humans – yes, humans – from Ben Sherman shirts to his SS19 collection with Mollie Stanard, having worked with the likes of Coach, Ted Baker, Brooks Brothers and American Apparel. Persistently on-trend, this debonair pup is certainly one to watch.
View this post on Instagram
Another cute-as-pie Italian greyhound, Honey the Iggy is one fashionable pup, often captured sporting a chic onesie (notoriously difficult to make stylish), Hound Around faux fur, and an elegant black overcoat. Follow for instant #styleinspo.
View this post on Instagram
Featured image: GettyImages
READ MORE:
The Best Dog Walks in London / Expert Tips for Self-Isolating Dogs and Owners / The UK's Best Dog-Friendly Hotels