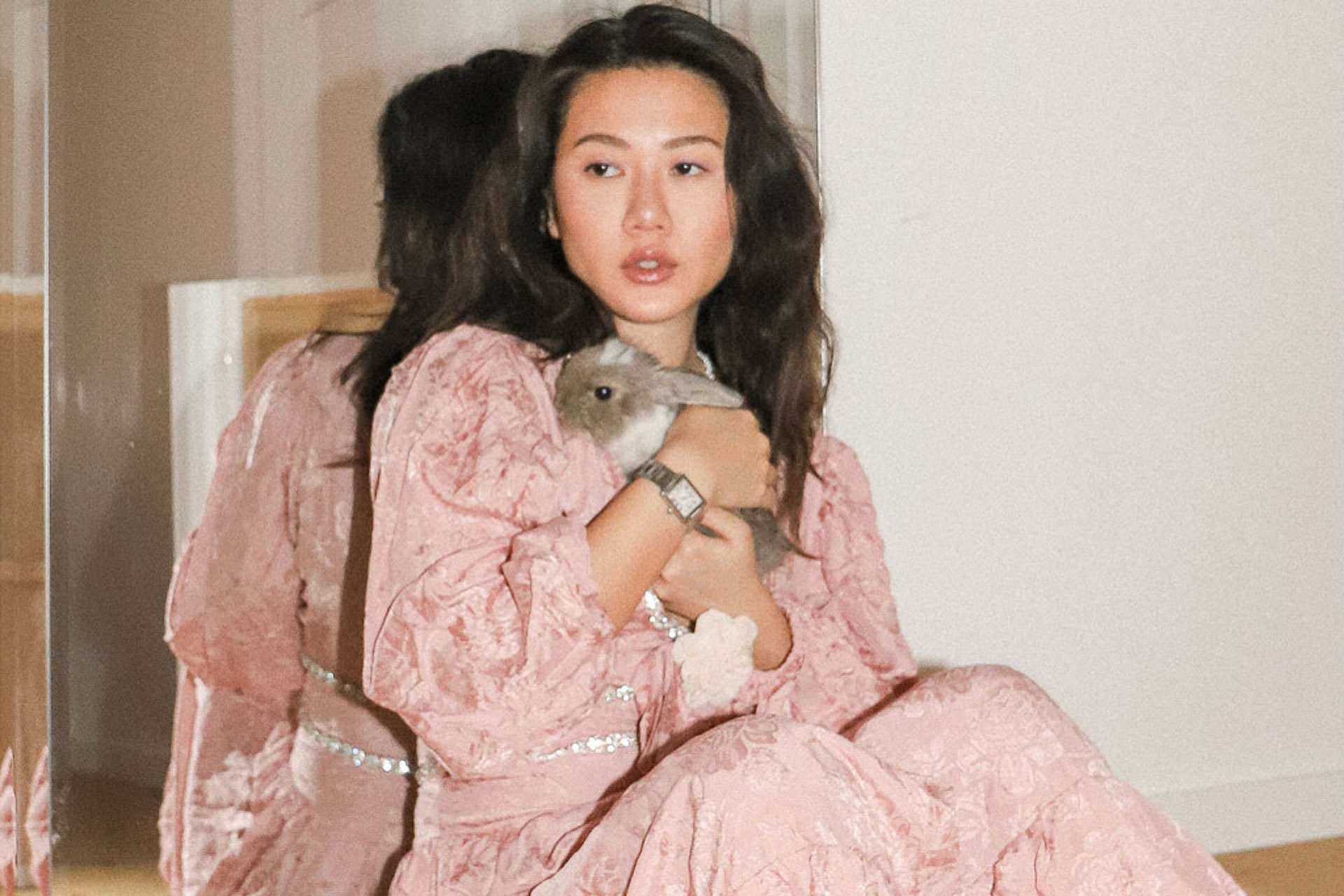 Green Heroes: Andrea Cheong, TikTok's Sustainability Star
'Retail therapy is always more expensive than actual therapy'
Growing up with a mother as a seamstress, Andrea Cheong picked up all the details of what constitutes a good quality garment. Fast-forward to today in an age where greenwashing runs rampant without accountability, Cheong TikToks her expert knowledge of supply chains and fabric quality that garners a formidable 1.6million views a week. 
Green Heroes: Andrea Cheong
Cheong speaks to C&TH on what fabrics to avoid, why we need to platform more women of colour in the sustainability sphere, and the growing concern of misinformation in the fashion industry. 
When was your green lightbulb moment?
When I first started doing the Money Mindful Method my original kind of goal was actually to teach people how to shop smarter. It was two months in that I realised how much sustainability is linked with the quality of our clothing. Right now, brands are controlling the narrative about what sustainability means, but people now want to shop more consciously and understand what that means.
What fabrics do you choose, and which ones do you avoid?
So essentially you have 'green' materials – if you think about it like a traffic light – and those fabrics would be TENCEL Lyocell, organic hemp, recycled natural fibres such as organic cotton, recycled leather, cashmere. Fabrics I struggle to recommend are any fossil fuel derived fabric. Obviously, things like sportswear or practical clothing, like waterproofs, have to be made of synthetics, and there's nothing wrong with that because it serves a specific purpose. But something like a £10 dress really doesn't need to be made of polyester, it should at least be made biodegradable.
What makes you feel positive about a sustainable future?
The traction these TikToks are getting. TikTok is a completely different algorithm to Instagram where you aren't targeting your followers, you're targeting anyone who's remotely interested in the topic. That's when I started getting 1.6 million views a week. That in itself showed me there are people out there who need this information and care.
And what are the facts that make you fearful?
The amount of misinformation out there. There's a lot of debate now about whether fashion is the world's second-largest polluter, and when you look into it, it's actually about the dyes. That's just one example. A report I've just looked at shows that the rate of misinformation is growing, with inaccurate and outdated figures being widely shared, without any context.
Your favourite product – and tell us why we can feel good about buying it?
There is only one brand out there that I think is sustainable in the whole sense of the word. It's Attire The Studio. It's by a really famous influencer Xenia Addonts. The reason why this is the most sustainable brand that I've come across is that everything about the brand comes from scratch. Xenia hired a pattern maker — most brands will buy designs, that's why so many designs look so similar. She audits all her factories herself, she physically goes to the factories in Portugal and picks them out herself. She absolutely uses no synthetics, including zippers, which tend to always be made of polyester.
She also has price transparency on her website. So click on any product, and you can see how much it costs for transport, labour, hardware, materials, and what the traditional RRP would be. She doesn't have the overhead costs like retail space and marketing, as her platform is so huge that she can do that herself.
Should we be green shaming the brands and companies who are doing nothing to change their ways?
I never believe in shaming. I've seen how that behaviour trickles down and how consumers treat each other. You cannot change by making people feel terrible. If your message is let's be kind to the planet, then let's start with being kind to each other.
What are the biggest challenges in running a sustainable platform?
In the sustainability space, I don't see a lot of people of colour. This is a bit more intersectional, but who is being affected most by fast fashion? It's not Western countries, it's places in Asia and parts of Africa. It's always in the back of my mind that people of colour aren't often given a platform. Social media too can be very reductive, you need to balance appealing to an audience to give them what they want, but also trying to be as educational as possible.
What advice can you give to other businesses who are wanting to do better?
Overproduction is one of the biggest issues at the moment. Brands should think about opting for a pre-order model or a made to order model.
What things should we all, as individuals, be doing to help in the climate change fight?
Try out the Mindful Money Method, regardless of the environment, it will save you money.
Retail therapy is always more expensive than actual therapy. The reason people consume so much is deeply psychological.
You can keep up to date with Andrea's work on her TikTok account, @andreacheong_
MORE GREEN HEROES