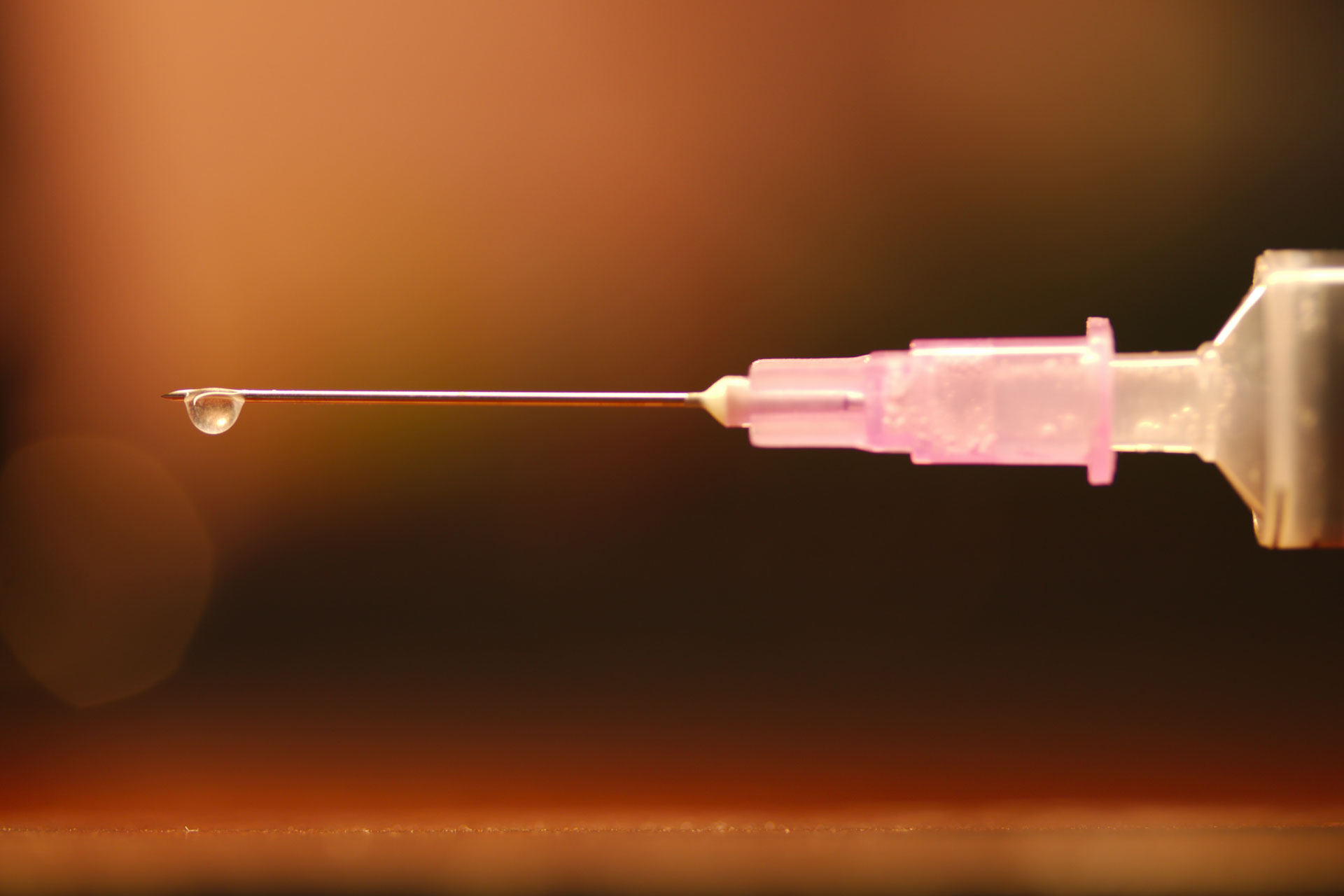 A Guide To The Biggest Aesthetic Trends For 2024
Treatments & tweakments: what's coming in 2024?
Wondering what to look out for in the medical aesthetics industry in 2024? For our guide to the biggest medical aesthetic trends, we asked three practitioners what they're expecting next year…  
The Biggest Medical Aesthetic Trends For 2024
We're getting even more tech-obsessed next year, with aesthetic treatments veering towards new technologies, developing areas of research and alternatives to traditional procedures. Sound intriguing? These are the medical aesthetic trends set to be big in 2024:
Top Trends At A Glance
Integrated Skincare
Skinalysis
AviClear
Amino Acid Injectables
Stem Cell Breasts
1. Integrated Skincare
Sloane Clinic's director Dean Rhobaye told us: 'Medical professionals have become increasingly aware that the results from in-clinic procedures, such as injectables, lasers, radiofrequency and microneedling, can be suboptimal and relatively short-lived if not supported at home by good quality science-based skincare products. This combined approach is referred to as "integrated skincare" and is a field that has been pioneered by SkinCeuticals (L'Oréal), the world's leading medical-grade professional skincare brand. Integrated skincare not only enables the aesthetic outcomes from in-clinic treatments to be maximised but also protected so that results last longer, therefore becoming an important trend for 2024.'
2. Skinalysis
Mr. Tariq Karim, founder of Santi London says: 'One key change in 2024 will be in objective data analysis of client skin using scientific instruments such as Templar Skin Lab. The trend of scientific skin assessments using advanced tools such as the Templar Skin Lab is poised to be a game-changer in the world of skincare and aesthetics in 2024 leading to further precision and personalisation. One of the primary reasons for the growing popularity of scientific skin assessments is their ability to provide precise and personalised skincare recommendations. Unlike generic skincare routines, which may or may not address an individual's specific concerns, scientific assessments generate data-driven insights.
'These assessments go beyond the surface and delve into the deeper layers of the skin. They measure various parameters, including epidermal and dermal thickness, hydration levels, pigmentation, collagen density, and more. This comprehensive analysis offers a holistic view of skin health.'
3. Breakthrough Acne Treatments: AviClear
Dr Zoya Awan, Medical Director of Secret Aesthetics, Birmingham is most excited about award-winning acne treatment AviClear, which she will offer from 2024. Dr Zoya says: 'AviClear is the biggest breakthrough for acne sufferers. Acne forms when sebum, the oily substance on the skin, combines with dead skin cells and clogs pores. What makes AviClear different is that this revolutionary 1726nm wavelength laser selectively targets and suppresses the oil producing glands that have a role in all types and all grades of acne, meaning that AviClear targets acne at the source, whilst traditional acne treatments target other things or indirectly hope to downregulate sebum. Only Roaccutane is known to do this, which is why it is being dubbed the laser alternative to this prescription drug.'
4. Amino Acid Injectables
In the last year or so, we've seen a major shift away from procedures that lead to more noticeable results. Sitting high on the wave of 'undetectable injectables' is amino acid-based formulas, such as SuneKOS. Combining the low molecular weight hyaluronic acid with hydrophobic amino acids, the procedure helps to regenerate (rather than replace) collagen and elastin in the skin. It promises all of the benefits of wrinkle erasure and volume as Botox or dermal filler, while being virtually undetectable. 'I like SuneKOS a lot because it's so versatile,' cosmetic physician Dr Sarah Tonks told us. 'It works well for wrinkle and crepiness reduction, really improving skin quality, and you can use it anywhere, even in the forehead (many other skin boosters are only for the lower half of the face) and under eyes.'
5. Stem Cell Breasts
Let's talk about boobs. More women than ever are steering clear of breast implants, with many even opting for breast reduction surgery in favour of a smaller cup size (breast reduction procedures were up by 122 percent in 2022, according to the BAAPS Annual Audit). A lot of women are also having their implants removed due to implant-associated complications such as chronic pain, capsular contraction, breast deformities or concerns over breast implant illness – meaning that an alternative to artificial breast implant (which are usually saline-filled or silicone gel-filled). Enter: stem cell breasts. A new fat enrichment technique has been developed by Danish biotechnology company Stemform to safely replace the implant volume with fat grafts enriched with ex vivo expanded stem cells, usually harvested from the tummy or thighs. The survival rate of these implants are thought to be a lot better than artificial ones, with ballparking the success rate around 80 to 100 percent.
Other Trends To Watch For
In addition, 2024 is likely to see a rise in treatments targeted at men, building on the popularity of cosmetic enhancements for men (such as 'Brotox'), along with genderless aesthetic treatments and LGBTQ+ focused offerings.