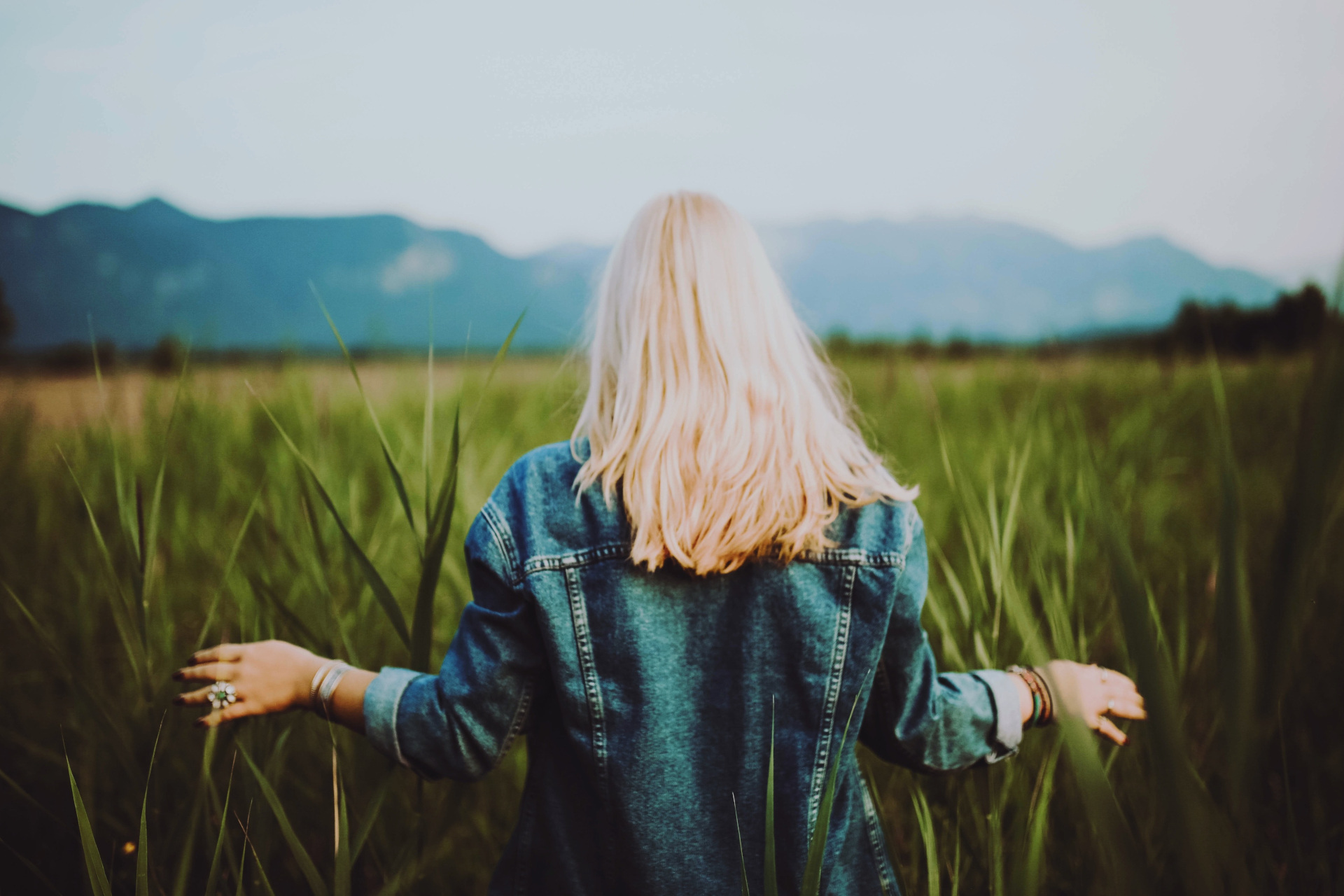 New Season Shake-Up: The AW23 Hair Trends To Try Now
How to style your hair this season
If you're considering a new season makeover, why not start with your hair? Whether you fancy taking the plunge with a short crop, a new colour or a flirty fringe, make sure you're on trend with our guide to AW23's most iconic hair trends.
The Country & Town House Responsible Buyers' Guide
The Biggest Hair Trends For AW23
As we shift into the new season, expect to see shorter hairstyles with plenty of texture and volume (as well as nods to a throwback aesthetic). And when it comes to colour, bolder IS better – especially when it comes to amping up shades of blonde or adding a splash of colour. Intrigued? These are the biggest hair trends for AW23:
Top Trends At A Glance
Styles
The Chopped Bob
Lots Of Layers
90s Supermodel
Solid-Soft Bangs
The Square Bob
Colours
Vanilla Money Piece
Colour Blocking
Smokey Shades
Pearlescent Blonde
Mahogany Red
STYLES
1. The Chopped Bob
The biggest trend of the season? Whether you go for a pixie, lob or traditional short 'do, it's gotta be a bob. Cutting hair can feel very therapeutic as we shift into a new chapter of the year, with Pinterest Predicts's 2023 report noting that searches for 'chopped bob haircut' have soared by 550 percent since this time last year. 'Short hairstyles are the perfect way to switch up your look from summer to autumn,' agrees Tom Spratt, Head of Beauty at Pinterest UK. 'They're also a great, low maintenance way to freshen up your hair. Take the plunge and say goodbye to your sun-drenched summer locks and give your hair a new lease of life. Getting the chop can be scary, but browse Pinterest for inspiration – look for people who have a similar skin tone and hair texture to you. Once you've settled on a particular style, always show your hairstylist a photo of exactly what you want.'
Famous faces to emulate with this trend include Zendaya, Hailey Bieber and Kourtney Kardashian Barker – all of whom have been leading the Italian bob movement.
2. Lots Of Layers
Rather than the destination, hair hype this season will revolve around the journey as we make the most of in-between styles and messy layers. 'Moving into AW23 I feel there is a huge movement towards, well, movement,' emphasises Brian Leo McCallum, owner of ROAR Hair & Beauty. 'Layering is back with a bang. Not just the 'Butterfly Cut' or 'The Rachel' from the 90's but more concave layering where the internal shape is much shorter than the length. Think mullets but REALLY grown out.'
3. 90s Supermodel
Throwback fever is in a full swing, as we look back to the 90s for all of our styling inspiration. 'Over the last couple of years, it's all been about laid back, effortless hair looks including beach waves. However, for 2023, we have seen the return of supermodel inspired hairdos like Pamela Anderson's messy updo and big bouncy blowouts like we have seen on Cindy Crawford and Claudia Schiffer in the '90s and these looks will continue to be on trend as we come into autumn/winter and for the festive party season,' confirms Tina Farey, Editorial Director at RUSH. 'I personally love this look and how glamorous and sexy it looks, and I also love the diversity of the look too. For example, you can use rollers or curling tongs to create more of a curl and for extra volume, or you can use a round brush to create a more 'flicky' laidback take on the look that is super classy. For AW23 we will see this trend being updated by having a more polished finish with super shine, creating a more luxe and expensive feel. The key is your products and using products like a serum or oil before blow-drying and finishing with a shine spray and hairspray for optimum shine and hold.'
4. Solid-Soft Bangs
It's officially fringe season. Where a side fringe and Bardot bangs took the spotlight in earlier this year, autumn will see the re-emergence of the full fringe. 'Think solid bangs with softer edges,' says Jack Merrick Thirlway, Creative Director at Neville Hair & Beauty. 'This creates a look with purpose and a strong personality, while softening the blunt line to be more wearable.'
5. The Square Bob
Another day, another bob – but this time, all the emphasis is on creating bold lines and square shapes. 'Solid lined square bobs can be super versatile in styling senses as well as colour adaptability,' says Jack. 'This is a style that will do well in terms of flexibility, as various lengths can be created while still elongating the neck (meaning you don't have to take the plunge straight away and go super short). A square shape opposed to a round one can give off a harsh, masculine line which can be paired perfectly with a softer colour to create the perfect balance.'
COLOURS
1. Vanilla Money Piece
One trend we've noticed crop up again and again this season is customisable or bespoke goods – whether that's initialled jewellery, a skincare plan tailored to your needs or, in this case, colouring hair to blend in with your natural locks. 'Bespoke, hand-painted vanilla blonde is something we see being big this season,' says Domenico Casella, Senior Colourist at Neville Hair & Beauty. 'It melts into your natural colour to avoid any regrowth lines, creating an effortless look with a strong personality. It can also be adapted to a lighter or a darker version per brunettes and blondes.'
2. Colour Blocking
Can't choose between two colours? Or want to add a small splash of fun to you look? Lucky for you, colour blocking is on trend this season. 'For those who like to stand out from the crowd and are looking for a statement look going into the new season, colour blocking is perfect for trying more creative hair colours as it mixes two completely contrasting shades for a unique and exciting hair look,' says Suzie McGill, Artistic Director at Rainbow Room International. 'This look can also be made more subtle, using colour blocking to add a section of colour into your hair for a quirky update and fun feel.'
3. Smokey Shades
With Bonfire Night approaching, don't be surprised to see more people opting for smokier shades when it comes to their hair. 'Smoky-inspired shades will be another popular trend this season,' confirms Suzie. 'Think smoky greys, blues and purples, which you can wear all over your hair or paired with a darker root for a low maintenance look. Being ashy in tone, this is a stunning option for the winter months and looks particularly great on those with cooler skin tones.'
4. Pearlescent Blonde
Now, blonde has trended all year thanks to the viral value of Margot Robbie in Greta Geriwg's Barbie movie. But this season, it drops into cooler tones with a pearly edge. 'For blondes, we will see super clean, almost 'pearlescent blondes' being on trend for the season,' confirms Kirsty Judge, a member of the Rush Colour Workshop Team. 'With the Barbie movie coming out earlier this year and Pamela Anderson hair going viral it's not hard to see why these bleached blondes are coming back on trend. Pearlescent blondes are a fuse of creamy blonde and icy blonde and should look picture perfect – with no regrowth or brassiness in sight. For clients looking to get this shade, ensure you have a thorough consultation about maintenance and looking after this hair colour at home to ensure it remains looking its best in between appointments.'
5. Mahogany Red
When we think of autumn colours, one of the first to come to mind is, of course, red. But it's a very specific shade of red, artfully blended with splashes of brown and amber. Cue: mahogany red. 'For autumn/winter red hair always comes back on trend and with an array of redhead shades to choose from, there's a beautiful hue for everyone, no matter your skin tone,' says Kirsty. 'Red tones are particularly great for adding warmth and a glow to your complexion and if you don't want to opt for an all over red shade, you can add highlights or ribbons of red through your hair to give it dimension and shine.
'One particular red shade that will be huge this year is Mahogany,' she continues. 'This is a richer, darker red hue that gives impeccable shine. This shade is particularly great for brunettes who want to give their hair a subtle pop of colour but want to give their hair an update for the new season.'
Featured image: Tobi, Pexels