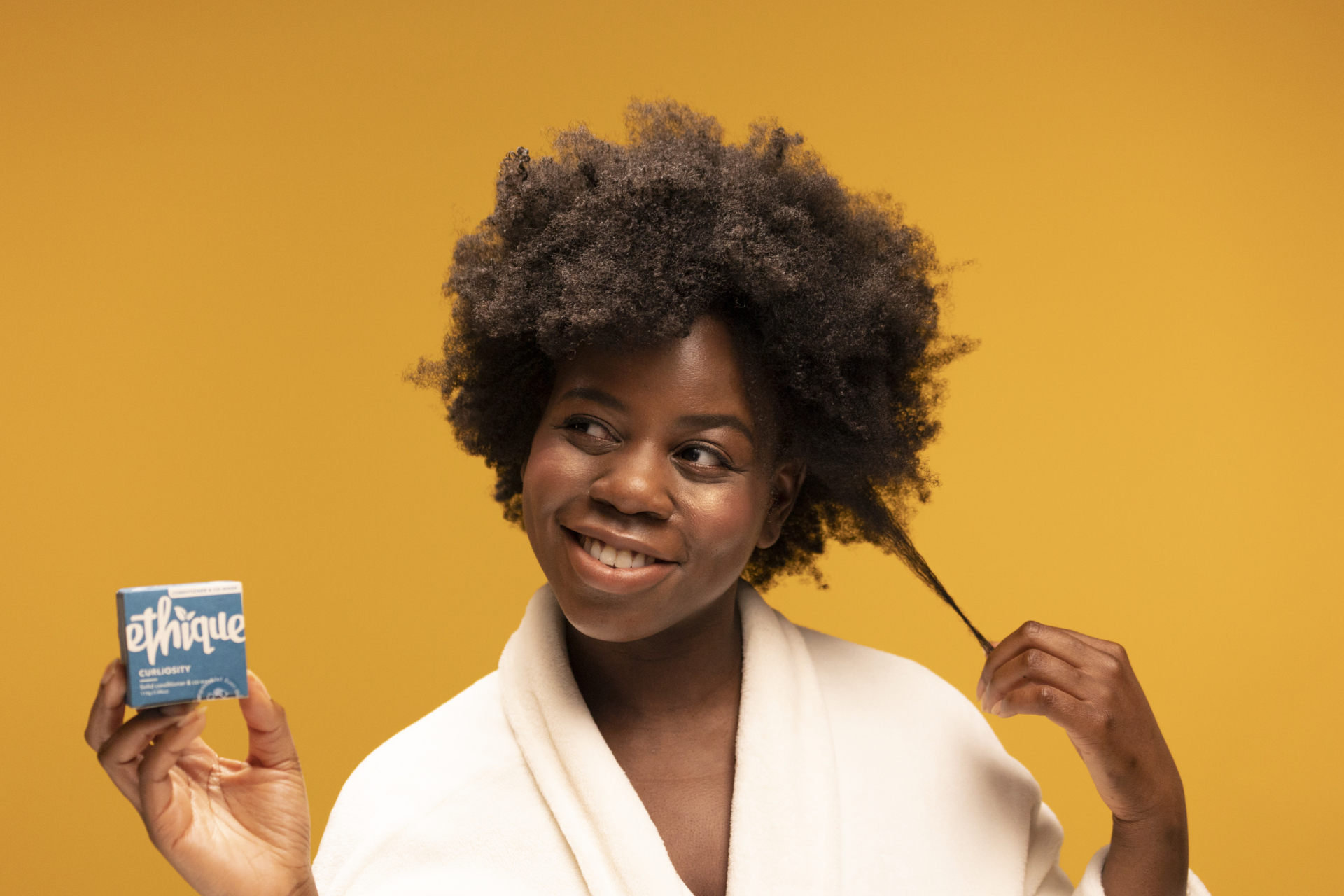 10 Of The Best Eco-Friendly Hair Brands
Think zero waste, plastic free and carbon neutral
Our hair is an important part of our identity. It can fill us with confidence, make us feel beautiful and connect us to our roots (pun fully intended). So, when it comes to haircare, we want to get it right. Whether you're looking for a brand that's kind to people and planet, proactive on cutting its carbon footprint, keen on refillable products – or all of the above – we can get you clued in on the names to know. From Rahua and Davines to Neal's Yard Remedies, these are the best eco-friendly hair brands to know now.
As we're coming to realise more and more everyday, we have a much bigger impact on our planet than we realise – both as individuals and as industries. 'The beauty industry is responsible for horrifying amounts of waste – an estimated 18 billion items of packaging per year, much of it made of plastic,' says Brianne West, founder and CEO of regenerative beauty brand Ethique. 'Unfortunately, despite the best intentions of consumers, just nine per cent of plastic ever produced gets recycled – often because packaging is not easily recyclable, or the systems in place aren't adequately set up to handle the sheer volume of plastic.'
But while this is a rather bleak reality, there are some brands and organisations taking the steps to tackle waste and give back to the planet. 'Opting for low-waste or plastic-free options can be a good way of helping reduce the amount of plastic out there, particularly now environmental conscious options are so varied and such good quality.
'Ten years ago it was almost impossible to find even one vegan, cruelty-free or plastic-free haircare option. As people have become more interested in brands which care for the world around them, more and more options have become available and it's easier than ever to make conscious choices in your beauty routine.'
Faith tentatively restored, we must ask: how can we do our bit and know that a brand is truly doing good things? 'Look for options which offer more than a vegan or plastic-free tag – though these are a great start! For most impact, choose brands which can demonstrate a genuine commitment to people and planet through commitments to carbon reduction, direct and fair trade, considerate supply chains, paying a living wage and supporting charities working to tackle environmental challenges.'
The Best Eco-Friendly Hair Brands