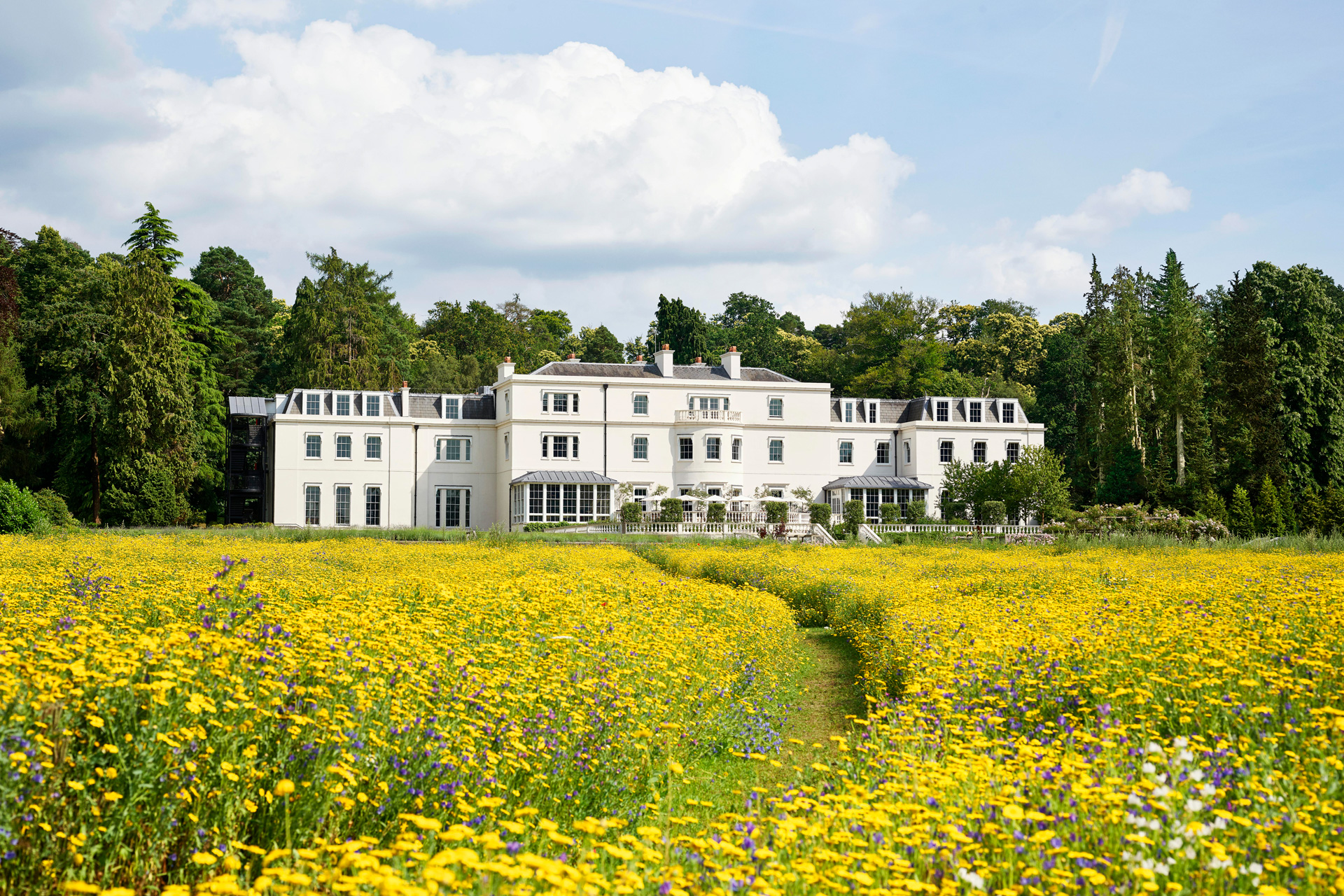 Sustainable Self-Care: This Country House Hotel Has An Eco-Luxury Spa
Self-care, but make it eco
In the mood to unwind? You're likely on the lookout for a spa to visit, and if it's sustainable luxury you're after, the spa at Coworth Park, a glorious country house hotel in Ascot, could very well be the one for you. Plus, its treatments use a rather surprising ingredient.
Sustainable Self-Care: This Country House Hotel Has An Eco-Luxury Spa
Part of the Dorchester Collection, Coworth Park is a 71-room hotel set in 240 acres of verdant Berkshire parkland. There's plenty on offer, from award-winning afternoon tea to a full programme of polo tournaments (which take place in the hotel's private polo fields, naturally). But if you're dreaming of pampering rather than polo, the hotel's eco-luxury spa is the perfect place to visit.
Wondering what eco-luxury actually means? Well, the spa is constructed from carbon-negative lime hemp walling – a first for any spa in the UK. Meanwhile, around half of the building's energy is created using renewable sources including a biomass boiler and a groundwater heat transfer system. The finishing touch is the spa's Living Roof, which is crowned with plants and herbs that help to regulate the building's temperature and act as a natural form of insulation.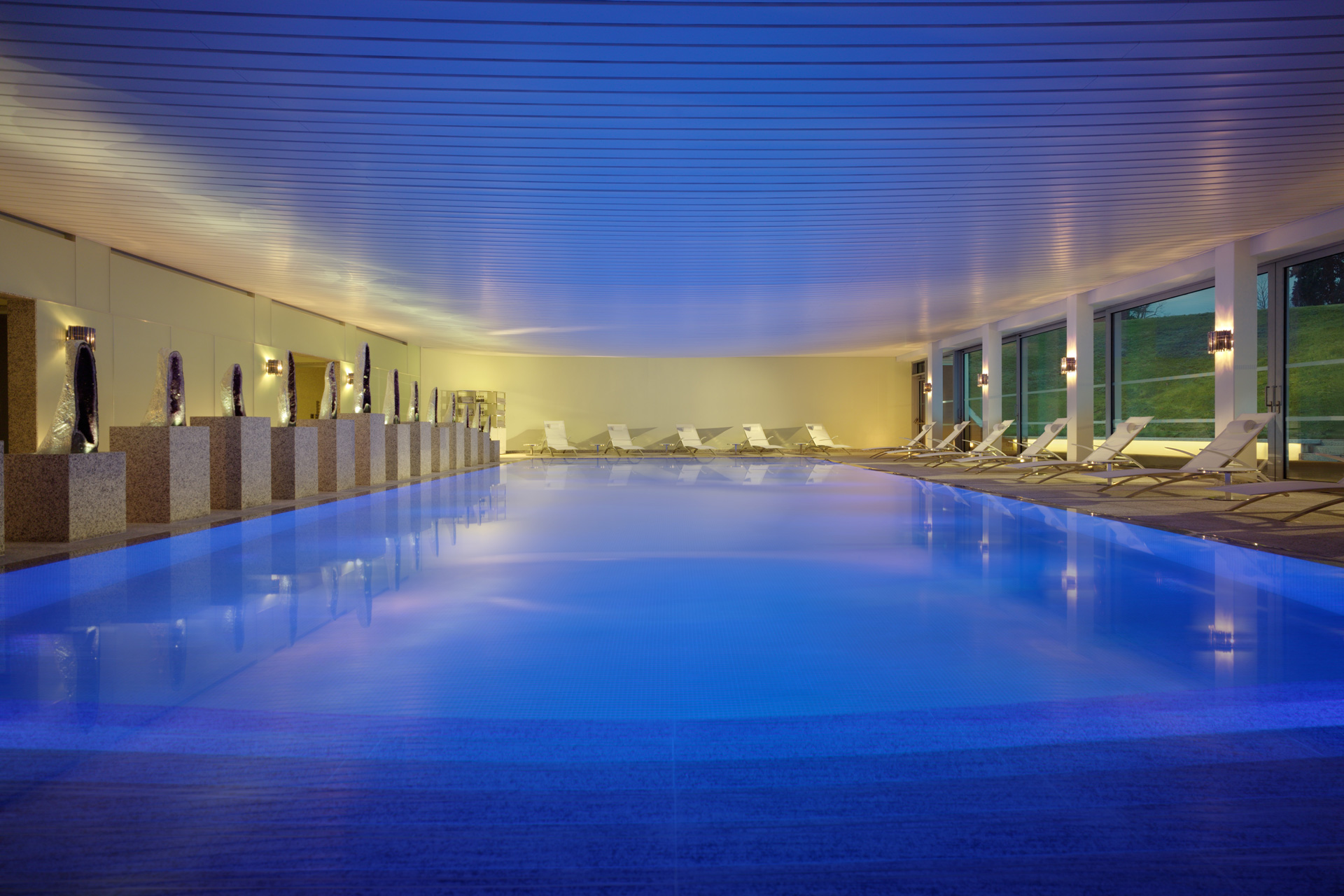 So, it's an impressively eco spa – but it's certainly luxurious, too. The facility is complete with a relaxation area, swimming pool and state-of-the-art gym, though the extensive range of treatments are also likely to catch your eye. The 'Spatisserie' menu details everything from full-body massages to nail care.
The real highlight of Coworth Park's offering, however, is its Ishga treatments, which use pure seaweed. The natural antioxidants and bioactive minerals found in Hebridean seaweed are the hero ingredients in Ishga's products, and they're perfect for a relaxing, hydrating (and rather unique) spa experience. Guests at Coworth Park's spa can choose from Ishga facials, massages and Hebridean sound treatments – but there's even more to explore, including treatments from Germaine de Capuccini and Valmont.
Self-care with a side of sustainability – and seaweed. What more could you need?