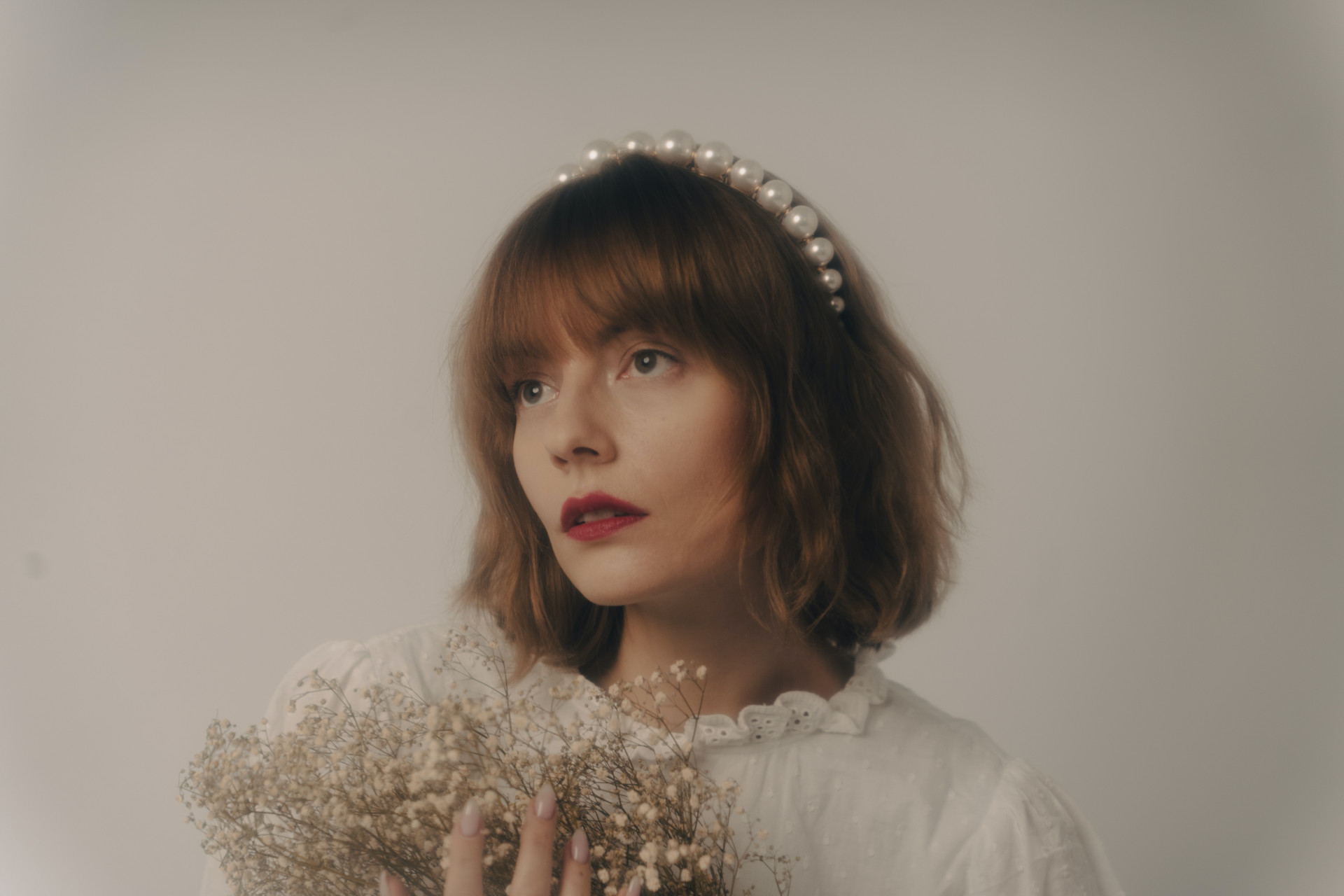 The Best Women's Fringe and Bang Hairstyles to Try This Summer
---
To fringe or not to fringe, that is the question (but the answer is YES)
It's official: fringe hair styles are IN. Join the fringe and treat yourself to some sleek bangs with our guide to the trendiest hairstyles to try now, with tips on how to take care of your new 'do at home.
The Best Women's Fringe and Bang Hairstyles to Try This Summer
Fringe hair is bigger and better than ever. Stylist to the stars (think soon-to-be real life Barbie Margot Robbie, as well as Bridgerton's Nicola Coughlan and Stranger Things' Milly Bobby Brown) and Viviscal brand ambassador, Halley Brisker, shares his pick of the best fringe hairstyles to try out now.
What to Know Before Going Full Fringe
Alongside Halley, we spoke to hairstylist Sian Quinn, the Colour Lead for Headmasters, to find out all we need to know before braving a new 'do.
How do we know our face shape will suit bangs?
There's a fringe for every face shape – but regardless, whether or not a fringe 'suits us' doesn't matter, as long as you like the look. If you're still unsure though, Sian says that one foolproof fringe you can try out is curtain bangs. 'The reason I think curtain bangs have blown up recently is that they can suit literally any face shape, depending on what length you decide on. If you have a wider jaw or chin you can flatter that with a longer length bang – I would advise keeping it between your cheekbone and jaw, as this will be soft and playful. If you have more of a narrow chin you can really open up the face with a mid-length fringe, using the cheekbone and just under your eye as a guide. Those with more balanced face shapes can really look great with either of those or even go much shorter, from the eyebrow up.'
'Each person is unique and every fringe is totally customisable in order to accommodate that,' adds Halley. 'For this reason, always have your haircare professional advice on any final decisions before opting for a new fringe or bang.'
What should we keep in mind?
'An important part of having any kind of bangs is that you will have to style it,' says Sian. 'It isn't always as easy to chuck it up in a pony, but it can really look great with an upstyle. A life hack I always tell my clients when they don't have time to wash their hair is to put it up in a pony, leave out the bangs and give the front a little wash over the sink. Blow dry the fringe and you have a new lease of life! It can easily make a greasy updo look fresh and chic again.'
What type of fringe works best for curly hair?
Halley says: 'Curly hair can wildly vary in the way it sits on a daily basis and so for that reason, something that can sit comfortably below the brows with a soft edge will keep the vibe right.'
How often should we trim our fringe?
According to Sian, this should be quite often. 'Ideally you want to be coming  back in between your haircut at least once, because it is shorter, it grows out a lot faster. When coming for a fringe trim, just make sure your hair is clean and freshly blow dry the front so the stylist can see how you like to wear it. It can be hard to resist the urge to cut it yourself but in fringe terms a millimetre is a mile, we have all laughed at the videos of when it goes wrong and it isn't as hard as you would think for that to happen.'
Can we get a low-maintenance fringe?
This will depend on the hair itself, says Halley. 'First, you must work out whether your own hair itself is low maintenance because the maintenance of a fringe will be directly related to how unruly or relaxed you find your hair to be. Fringe suitability and maintenance is more related to hair type than the style of fringe.'
How can we fight frizz?
Sian has just the answer: 'If your hair is frizzing really easily, you can use serums to tame it and blow dry with styling products. You will need to get to the root of the problem though, when hair is lacking in moisture and there is moisture in the air, it will expand (frizz) to try and absorb as much as possible – which isn't great if you live in a city where moisture is not the cleanest. To avoid problems down the line, it's best to sit down with your stylist and really listen to the products they prescribe you. There are so many great hydrating shampoos and conditioners with different levels of weight to them. For example Exlir Ultime Kerastase is great for thick or very curly hair and Pureology Hydrate is super moisturising without weighing hair down.'
Featured image: Klaudia Ekert, Pexels
DISCOVER MORE
Treat Yourself with these Luxury Hair Masks / The Best Eco-Friendly Hair Brands