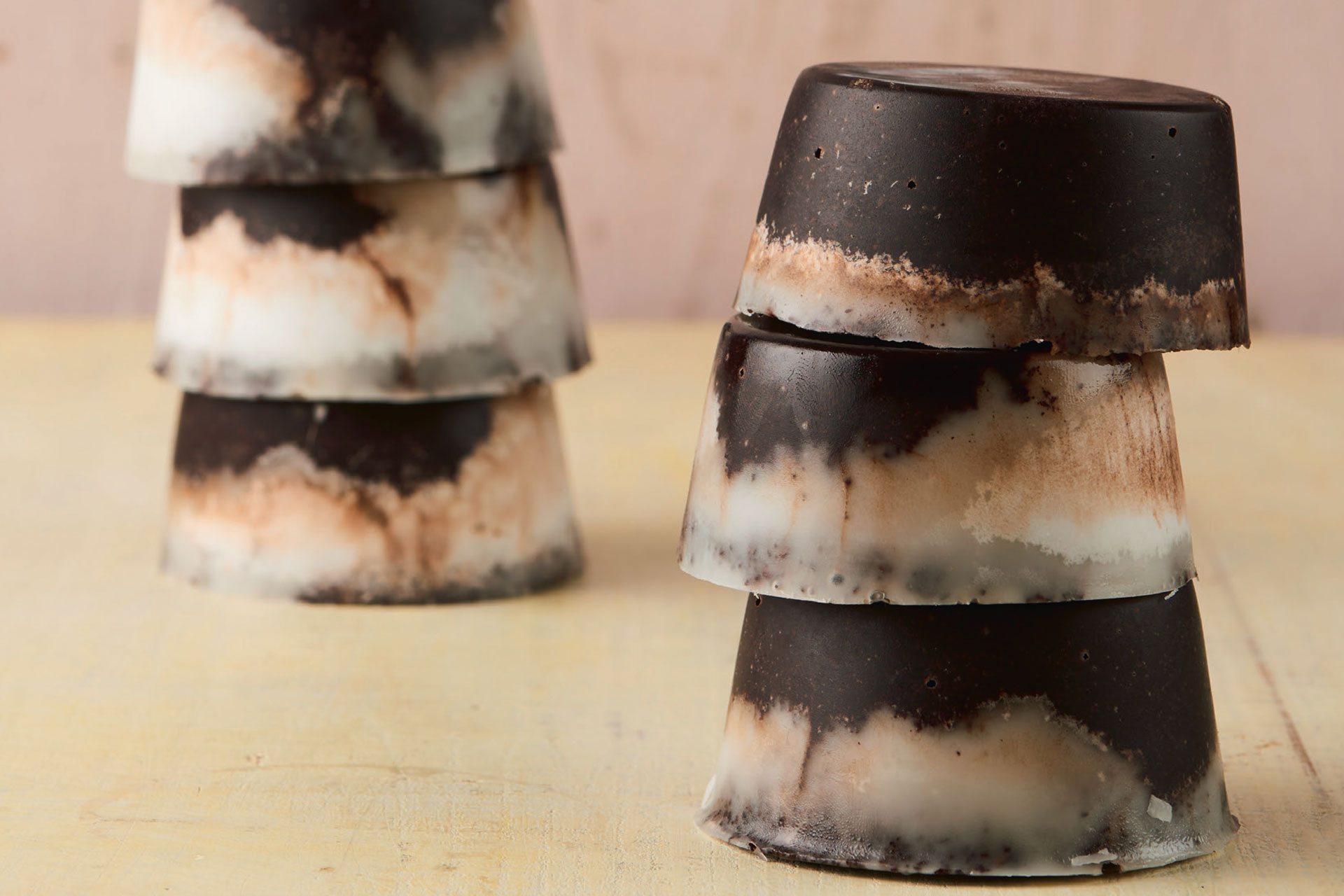 Homemade Beauty: Frappuccino Body Bars
---
Go natural with this homemade body bar recipe
Frappuccino's aren't just for drinking. Here, we share a homemade beauty recipe from the Clean Beauty Co's book; DIY Frappuccino Body Bars comprising coffee to boost circulation and shea butter to moisturise.
The Best Vegan Beauty Products
DIY Frappuccino Body Bars
We don't need to tell you about the benefits coffee has on the appearance of your skin (we're looking at you, cellulite) but the added benefit of these bars is the butter. Incredibly moisturising and high in vitamin E, it'll leave your scrubbed skin super soft. Grapefruit and geranium are a pretty powerful combo: both help to stimulate blood flow and circulation, which, when combined with the coffee, will give you one hell of a kick in the morning.
Ingredients
85g shea butter
80g ground coffee
85g coconut oil
5 drops geranium essential oil
5 drops grapefruit oil
Makes: 10 bars
Method
Divide the shea butter in two and put one half to one side
Melt the other half in a bain-marie
Add the coffee and stir well, then spoon the mixture into a small, silicone muffin try, we use a 3 x 3cm tray
Leave a gap at the top of each, the idea being the coconut oil will sit on top and form a white layer, and place in the freezer to cool
Melt down the coconut oil and the remaining shea butter in a bain-marie
Add the essential oils and stir well
Once the coffee is solid, remove from the freezer
Pour the liquid coconut mixture on top of each 'muffin'
Place in the fridge and again allow the entire mixture to solidify
Keep in the fridge and use as and when you need
Recipe taken from 'Clean Beauty – recipes to manage your beauty routine naturally', £18, published by Square Peg. Available from Waterstones.
READ MORE: DIY Facial: Try This Facial Yoga For An At-Home Skin Fix / Natural Beauty Hacks You Can Do at Home