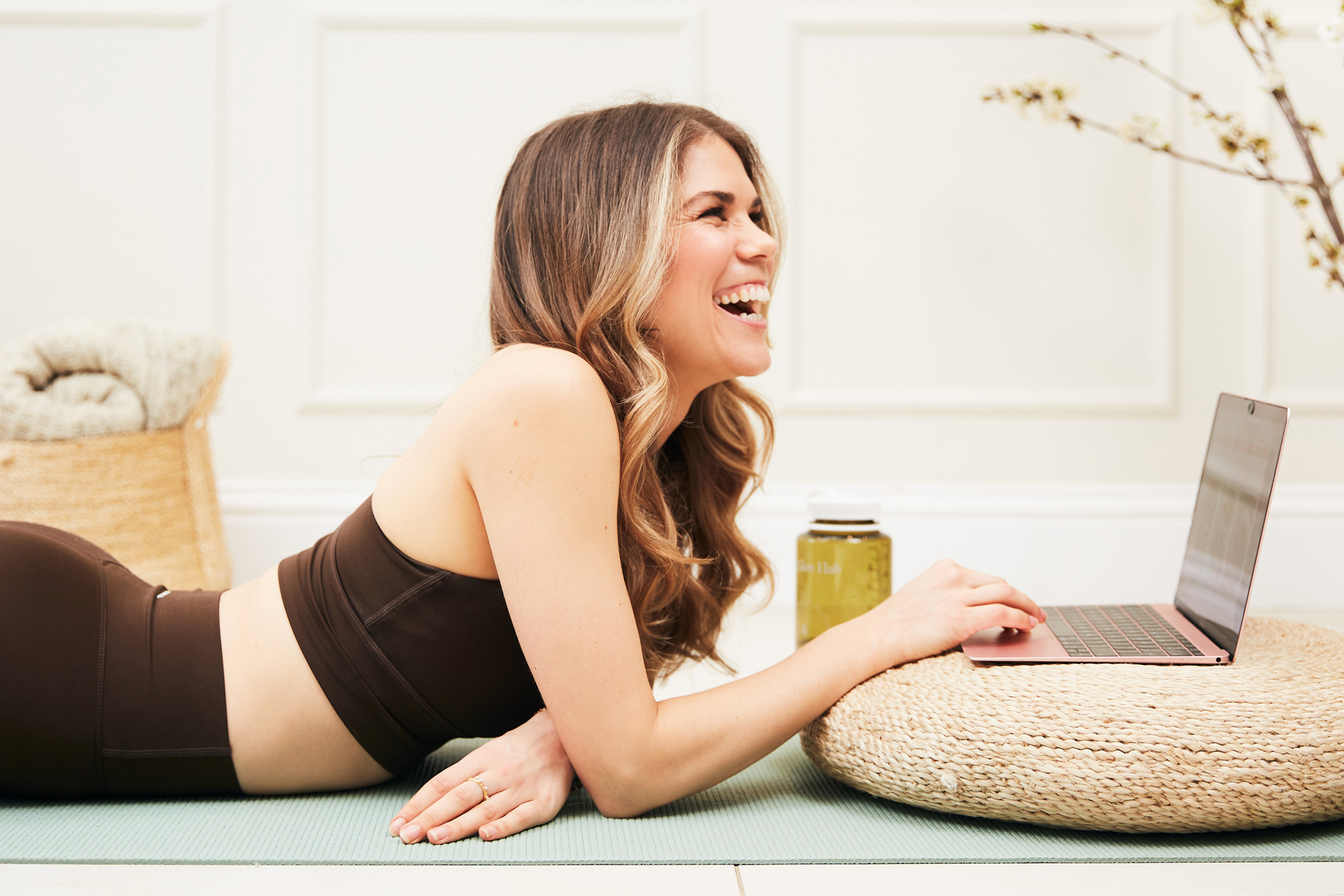 Madeleine Shaw: 'Wellness is about a 360 degree approach – not just how much kale you eat'
The wellness guru on how to get the glow this season
Nutritionist and yoga teacher Madeleine Shaw sprung onto the wellness scene 10 years ago, quickly becoming known for her 'get the glow' philosophy – which inspired a bestselling book. Since then, the industry has changed a great deal, along with Madeleine's own approach, which she tells us has become far more relaxed and simple over the years. Yet in many ways her 'get the glow' ethos remains the cornerstone of her holistic brand, which focuses on nourishing the body from the inside out. It's also at the heart of a new partnership with PoB Hotels, where guests can enjoy special dishes, classes and treatments in its hotels across the country. In early 2024, Madeleine will also be hosting a wellness retreat at one of the group's hotels, the idyllic Barnsley House in the Cotswolds. We hear more below.
Q&A with Madeleine Shaw
Hi Madeleine, how are you? How's life at the moment? 
I'm well thank you. Life is great and I'm feeling really excited about lots of work projects in the works at the moment, including my most recent partnership with PoB Hotels on the Get the Glow campaign. The brand-new wellness campaign offers guests an exclusive opportunity to glow, both from the inside and out, through indulgent treatments and delectably nutritious dishes to enhance overall skin health and wellbeing.
Tell us about the upcoming retreat at Barnsley House with PoB Hotels. What can guests expect? 
The retreat is going to be a really holistic experience for guests with nourishing meals, access to the hotel's wellness facilities, daily pilates and yoga to help strengthen and stretch your body, and beautiful meditation to unwind and ease your busy mind. You will be feeling rested, grounded and glowing head to toe. Held at the beautiful haven of Barnsley House, it's an opportunity for guests to get the glow through a dedicated retreat complete with an overnight stay.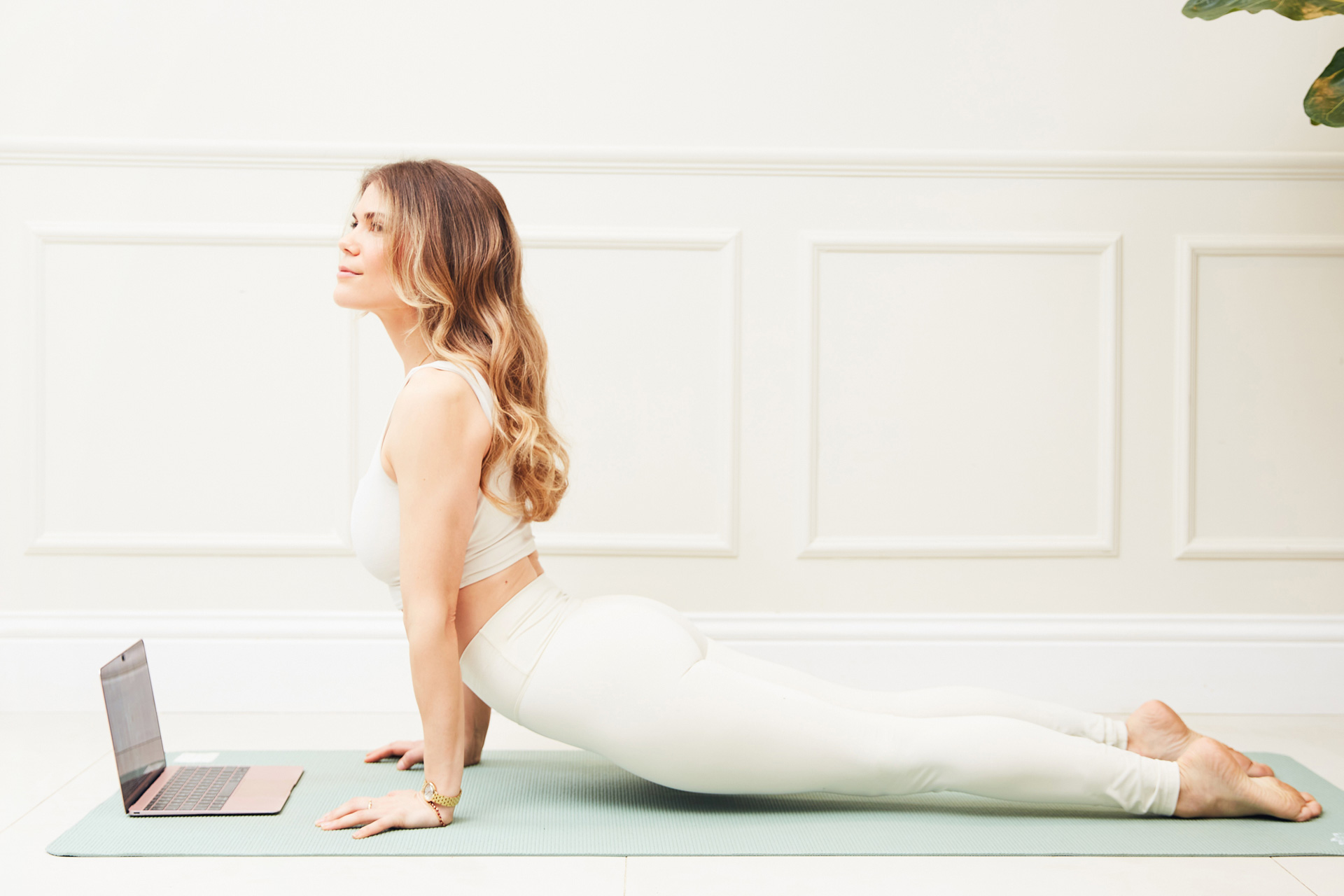 Who might the retreat be particularly useful for? 
The retreat is perfect for those who need a break and want to spend some time looking after themselves. Whether that's for their mind, body, soul or to simply get the glow. 
What does your philosophy encompass? 
It's a holistic philosophy where we look at getting the glow starting from the inside, so it shines out. It's about thinking about what you eat but also how you move and the thoughts in your head. I think wellness is about a 360 degree approach, not just how much kale you eat.
You've been in the wellness sphere for over a decade. What are the biggest changes you've seen in the industry over the years? 
I know, I can't believe it. I think it's moved forward significantly. At first it was all about juices and superfoods and then moved to protein and intermittent fasting and now I think we are coming to a place where a more basic, less extreme approach, focusing on small daily goals like sleep quality, water intake, daily movement, packing in plants and whole foods, and meditation, is the key to overall wellbeing.
Wellbeing has also been incorporated across many different sectors over the past 10 years – for instance within the travel and hospitality industry and through working with PoB Hotels, I've certainly seen the appetite that both establishments and guests have to look after their own wellbeing and promote it.
View this post on Instagram
How has your personal approach to wellbeing changed since you started out in your  journey? 
I am much more relaxed. I am much more 80/20 now when it comes to what's on my plate and I love a croissant and a weekly gelato. I also have realised that my state of mind is everything and I try and make that a priority by meditating, journalling and being kind to myself.
What are three non-negotiable daily habits you do for your health? 
1 litre of water in the morning 

Daily meditation (I post new meditations on The Glow Space every fortnight if you want to try for yourself) 

In bed for 10.30pm
Gut health is a key focus for you. What are some of the best ways to improve our gut health? 
Diversity is super important. Eating lots of different plant foods like veggies, fruits, nuts seeds, and legumes. Chewing your food is also crucial; this helps the body absorb it better and reduces bloating. The gut is also like our second brain so we need to have tools to keep it calm and manage stress.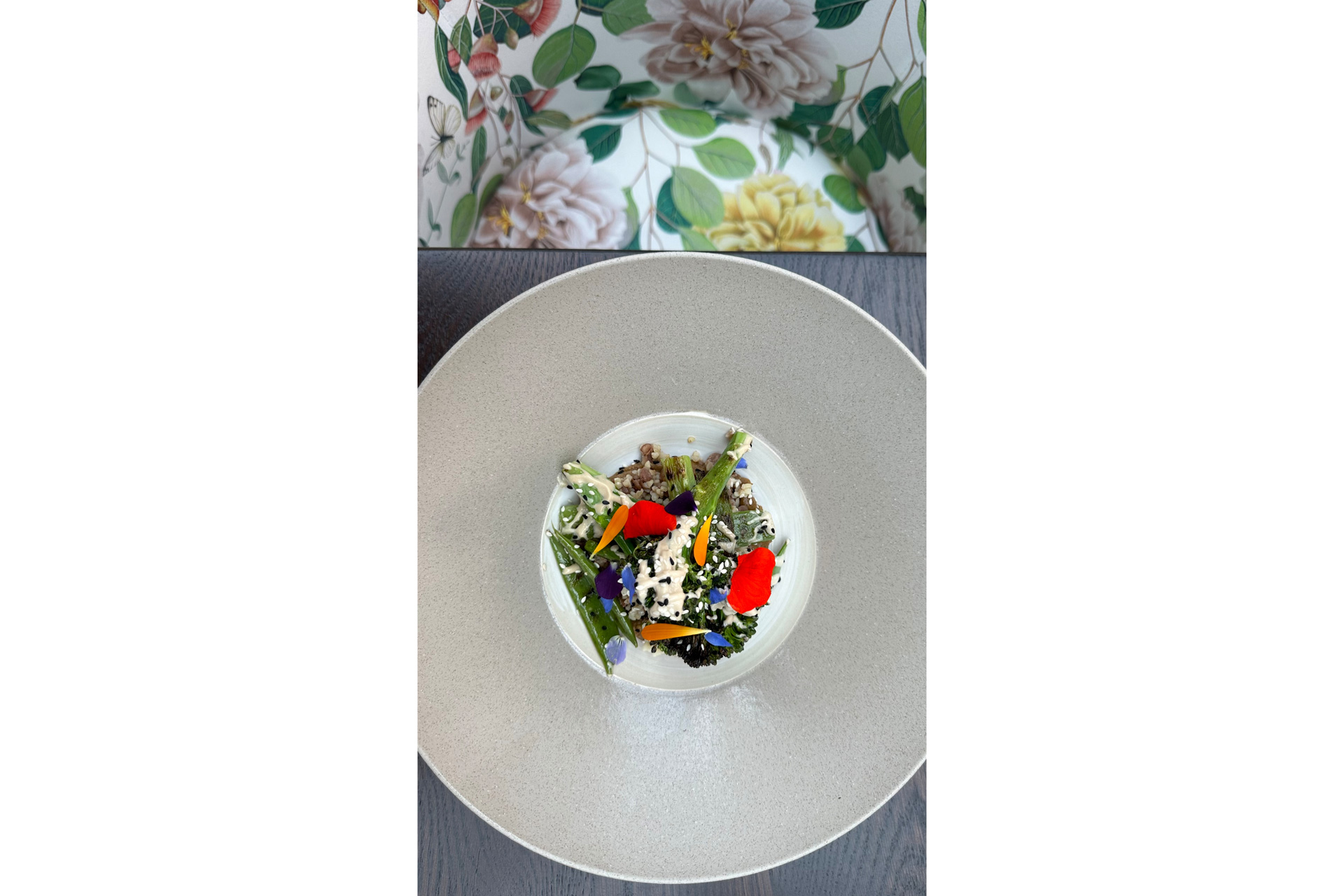 What are your favourite seasonal ingredients to cook with during the autumn? 
I love a squash. I made this squash, beetroot lentil salad with dill and pickled onion the other day which was delicious. Within Get the Glow with PoB Hotels, there are a number of delicious dishes that feature some wonderful seasonal ingredients. A personal favourite of mine is the Charred Tenderstem Broccoli Salad, available at PoB's Scottish hotel Cromlix, which is packed with antioxidants to help promote a radiant and healthy complexion. Its nutrients also support collagen production, helping to keep your skin firm and youthful.  A great idea for a healthy lunch or light supper.
There's lots of talk about the harmful effects of UPFs at the moment. What are some simple swaps we can make to reduce our intake? 
Try and cook from scratch most meals. 

Eat whole nuts instead of bars/biscuits. 

Swap cereal for whole rolled oats.

Swap flavoured yogurts for plain organic Greek yogurt. 
What are some skincare products you're loving at the moment? 
I love Youth To The People cleansing balm, it's so great for taking off makeup. I'm a big fan of Medik8 – they do the best serums and vitamin A. Then I love a face oil at night like Pai for massaging into the skin. I tend to also enjoy the odd facial in order to keep my skin happy and healthy and always encourage my clients to experience one every so often. There are plenty of  lovely treatments available at PoB Hotels whether that be an Intense Regenerating Facial at Bedford Lodge or an age-defying organic facial with Yorebridge House's Voya facial which is comprised of natural botanicals and seaweed.  
How did becoming a mum change your approach to wellbeing? 
I guess I didn't have as much time, so it made me try and utilise the time I did have better. I meal prep now so I can eat well all week as I don't always have the time to cook a meal every night. I now exercise at home so I can do it before drop off. It doesn't look as glamorous as matcha lattes at 11am and a 1pm gong bath but I think it is all about the small habits we do daily that make the most difference.
Tell us about The Glow Space… 
The idea started at the end of lockdown where I realised even though I was preaching movement and eating well, I wasn't ever moving and often I didn't have time to make a proper dinner. So I thought if I'm struggling, then others will be too. I started doing 20-minute yoga classes at home rather than 1.5-hour ones a half an hour walk away. I started meal prepping on Sunday so my fridge was packed full of healthy choices and I was less tempted to order takeaway. So I created The Glow Space, a digital platform for meal plans, meditation, and  movement. It's a platform you can access from home on your time. We have weekly schedules if you need some guidance and delicious meal plans to get you cooking. There are hundreds of videos with yoga, pilates, meditation and nutritionally focused meal plans. It's super accessible and affordable. Often when you are time-poor wellness goes out the window so this hopefully helps people make it possible.
Find out more at pobhotels.com