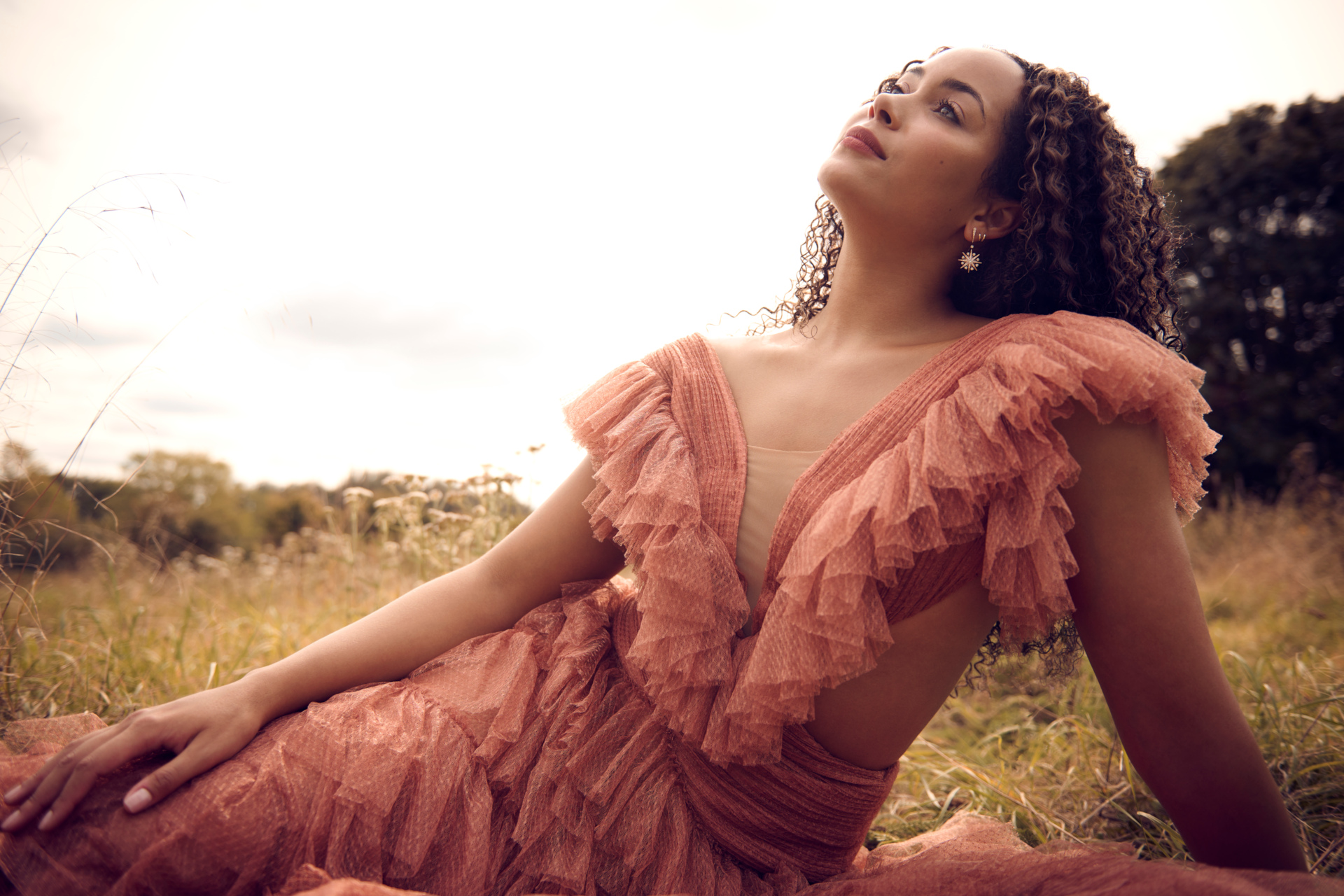 Hamnet Star Madeleine Mantock On Shakespeare & Beauty Secrets
'You'll definitely see, on stage, the characters you discovered on the page'
Madeleine Mantock stars in the leading role in London's West End stage Royal Shakespeare Company adaptation of Maggie O'Farrell's best-selling 2020 novel HAMNET, having opened at The Garrick on the 30 September 2023. Madeleine makes her RSC debut as the world-renowned playwright's wife 'Agnes Hathaway' in the story that puts 'Shakespeare's wife in the spotlight at last' (New York Times). Adapted by award-winning playwright Lolita Chakrabati (Life of Pi) this re-telling centres on the untimely death of their only son and reimagines the toll that that death would have on their family and how that may have gone on to inspire one of the greatest plays of all time, Hamlet.
Check Out Our Podcast Interview With Maggie O'Farrell Here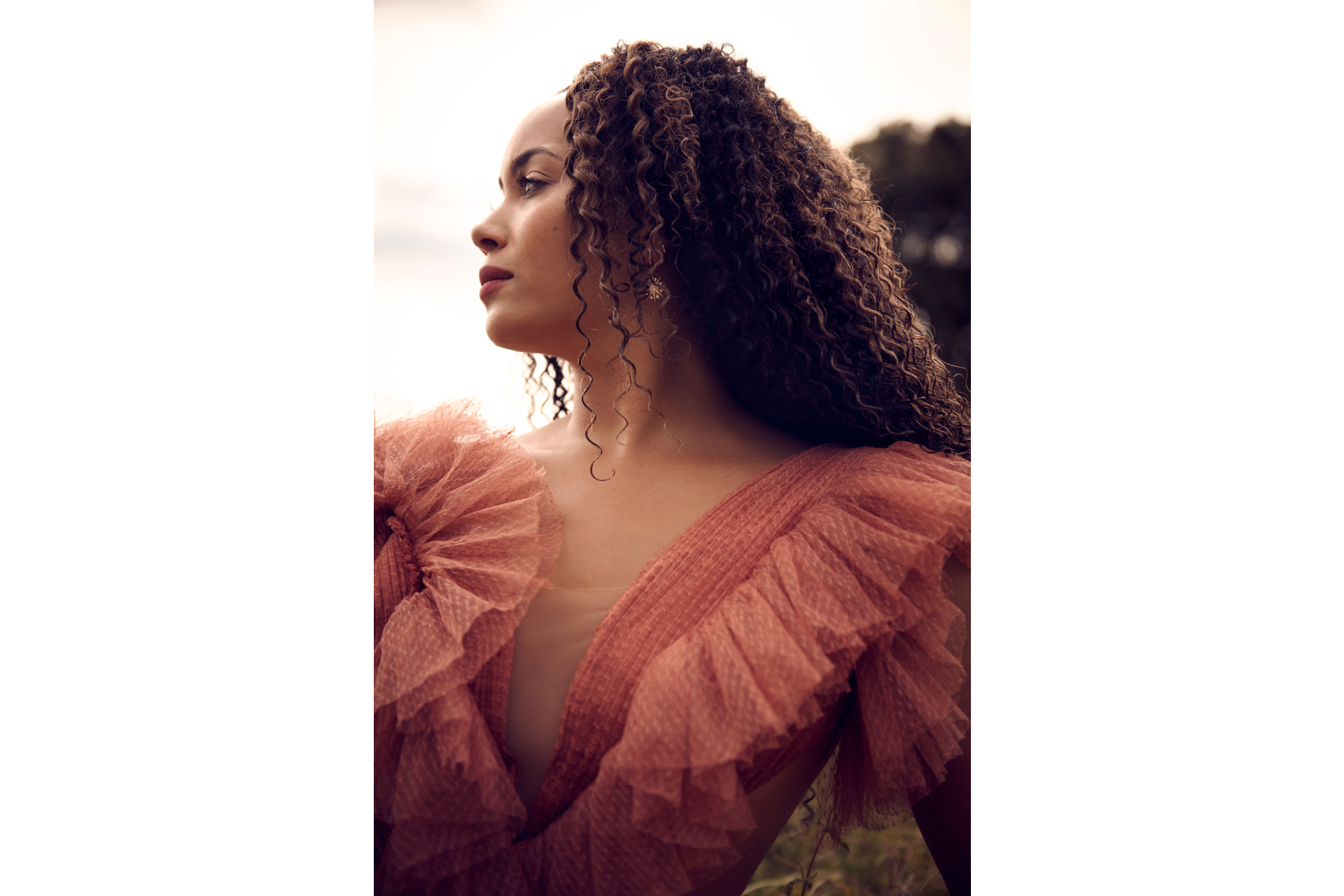 Recently enjoying a sold-out run in Shakespeare's home town of Stratford-Upon-Avon, following the world premiere press night, Madeleine was cited as 'outstanding' (The Times), exuding 'a compelling composure and air of otherworldliness as the seer-like Agnes' and 'with a serene and stoical grace' (The New York Times).
Here Madeleine explains what drew her to the role and gives an insight into her beauty secrets.
Q&A With HAMNET Star Madeleine Mantock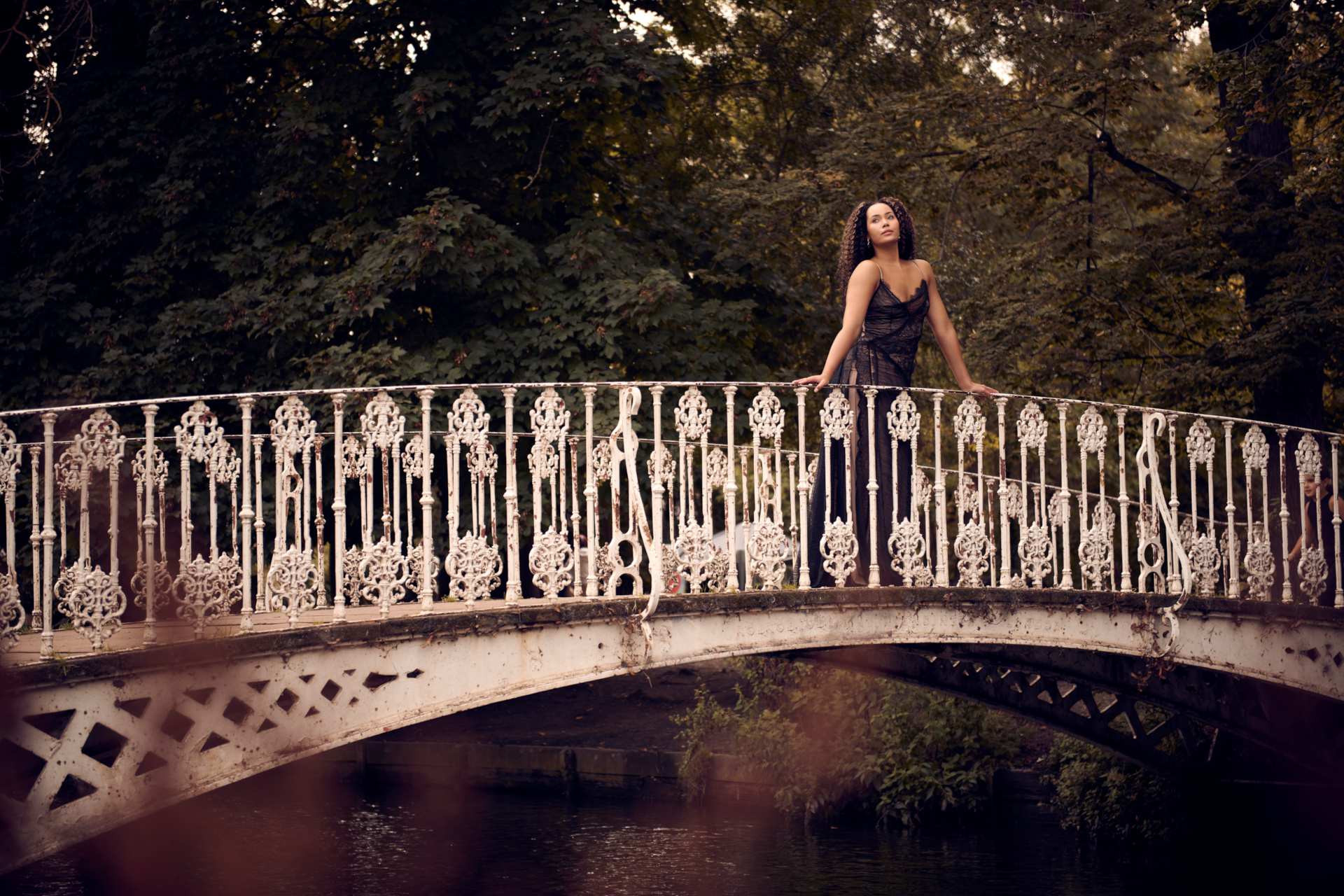 What initially drew you to play Agnes Hathaway?
I knew how much of a challenge it would be to try to live that story eight times a week and wanted to see if I had it in me.
What is the biggest difference between HAMNET the play and the novel by Maggie O'Farrell? 
Lolita Chakrabarti's adaption is told in a more linear timeline than Maggie's novel. But we've kept the essence of the story and if you're a fan of the novel you'll definitely see, on stage, the characters you discovered on the page.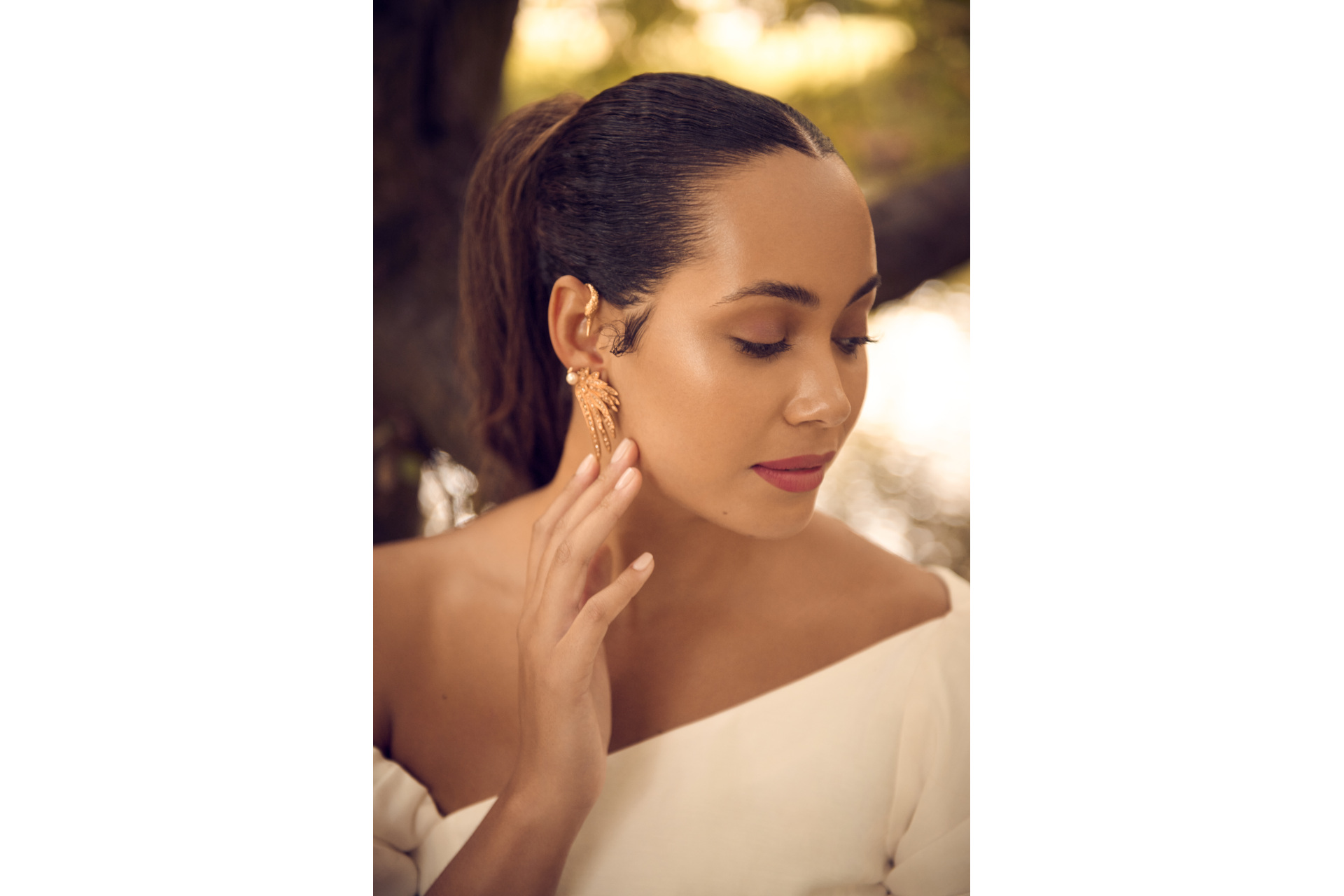 Did it feel special to start your Hamnet journey in Stratford-Upon-Avon, Agnes' hometown? 
It did. Stratford seemed like a real shrine to William Shakespeare and so it felt exciting to be shining a light on the rest of his family in their hometown.
How do you relate to Agnes?
One thing I love about playing Agnes is that the story spans such a huge chunk of her life. We see her struggling to blossom as a young woman, falling in love, marriage, motherhood, grief and freedom. There's something for everyone to relate to.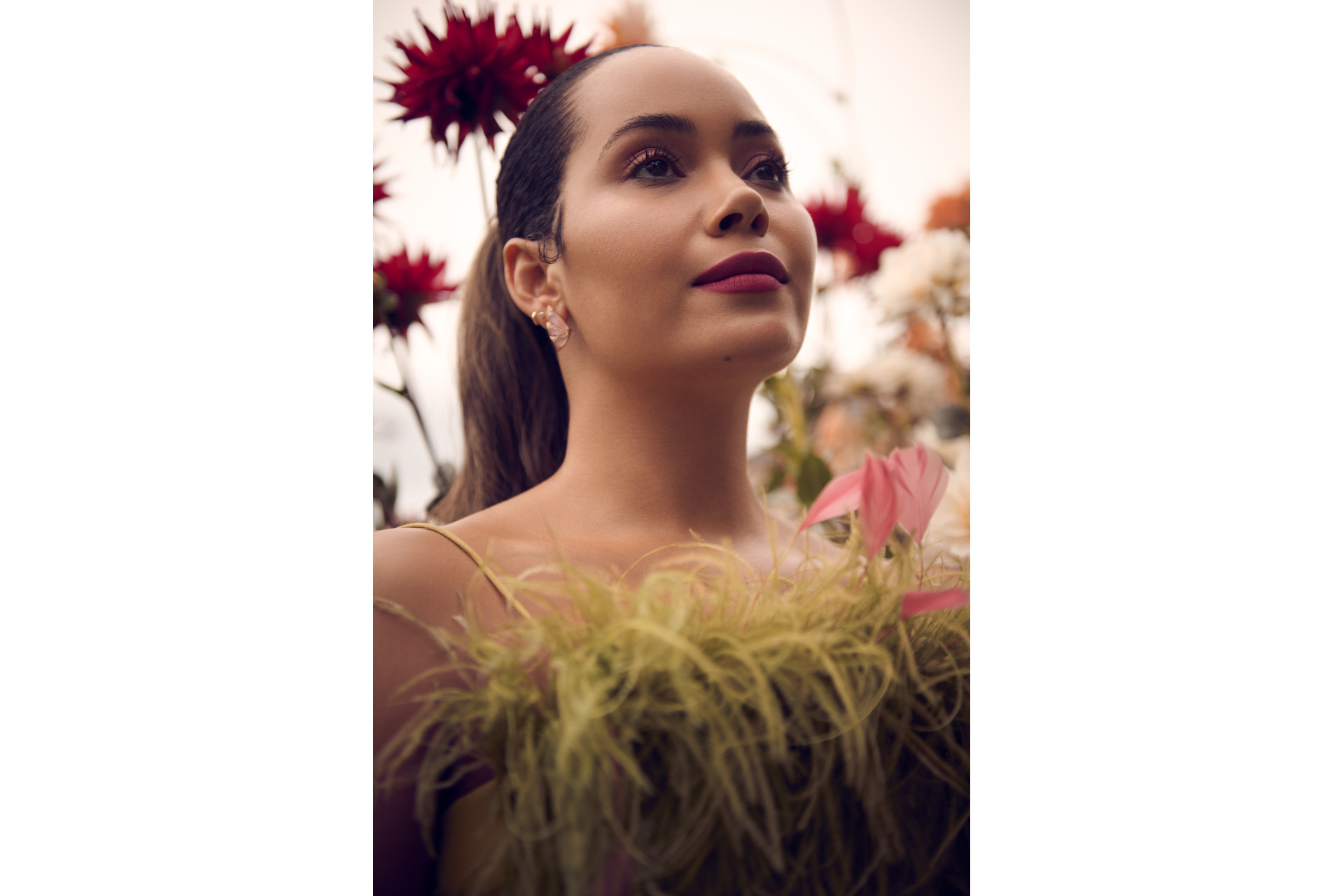 Your character Agnes is known for being a gifted herbalist and at one with the outside world, how do you connect with nature?
I love being outside with the trees. If I'm ever feeling overwhelmed it helps to see a really sturdy tree and know that it's been through many seasons.
You've had such varied roles throughout your career – what is it that you look for before signing up to a new project?
Always the story, the character and the people you're making it with.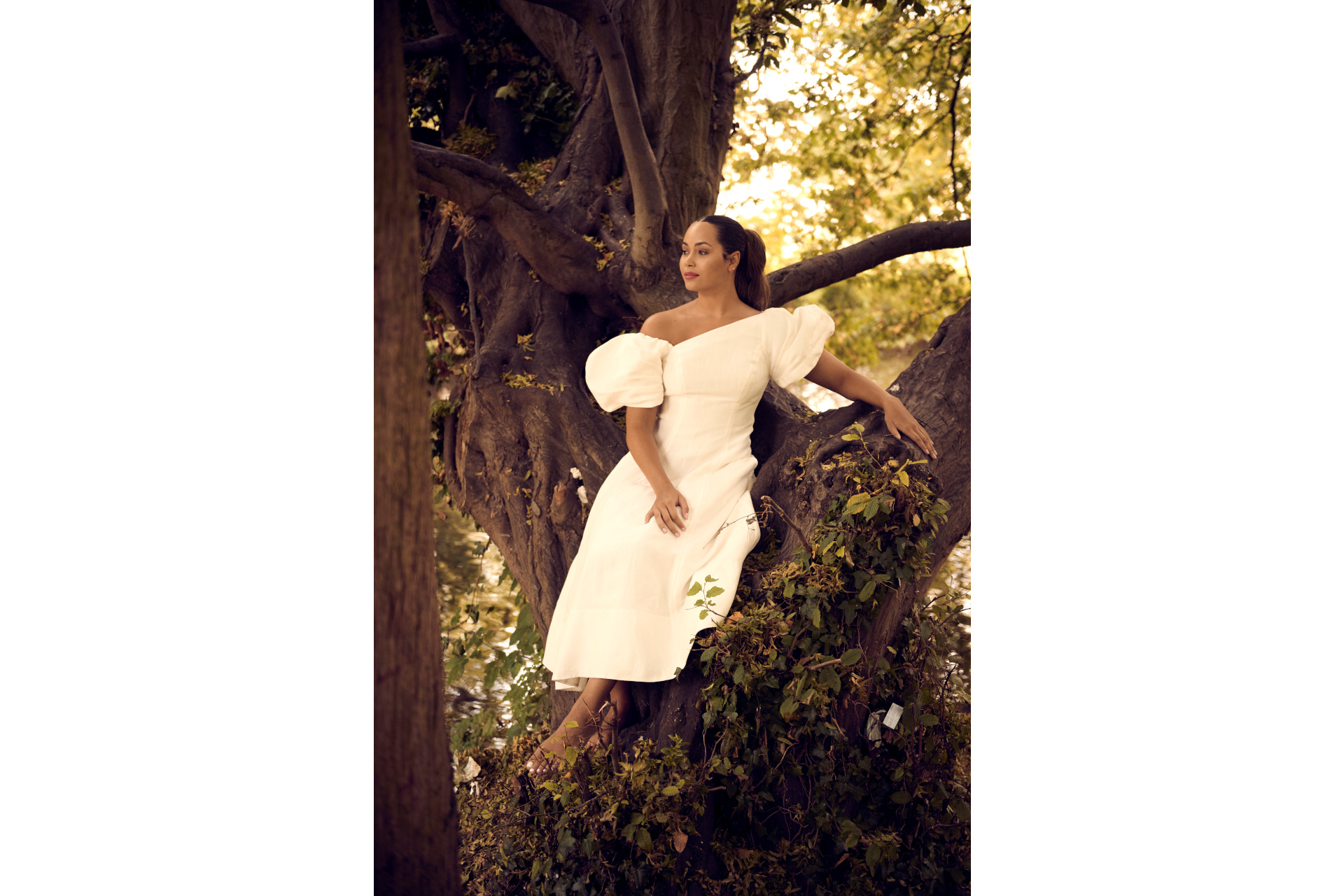 What does beauty mean to you? 
Beauty to me is being at peace. Accepting and looking after yourself.
What is your current beauty regime?
I know it's boring but keeping hydrated makes the most difference to my skin. If I don't, I end up with problems that I then try to fix with too many products.
I like to layer a few serums (either a hyaluronic acid or niacinamide) under Embryolisse and then finish with Black Girl Sunscreen.
For evening, I double cleanse, first with DHC, an oil cleanser, and then again with a gel cleanser or Ph balancing Gallinée bar.
If my skin feels textured I might use Paula's Choice Liquid Exfoliant and then finish with some rose water and Skin Food. I also really love the Glossier Balm Dotcom in rose and coconut.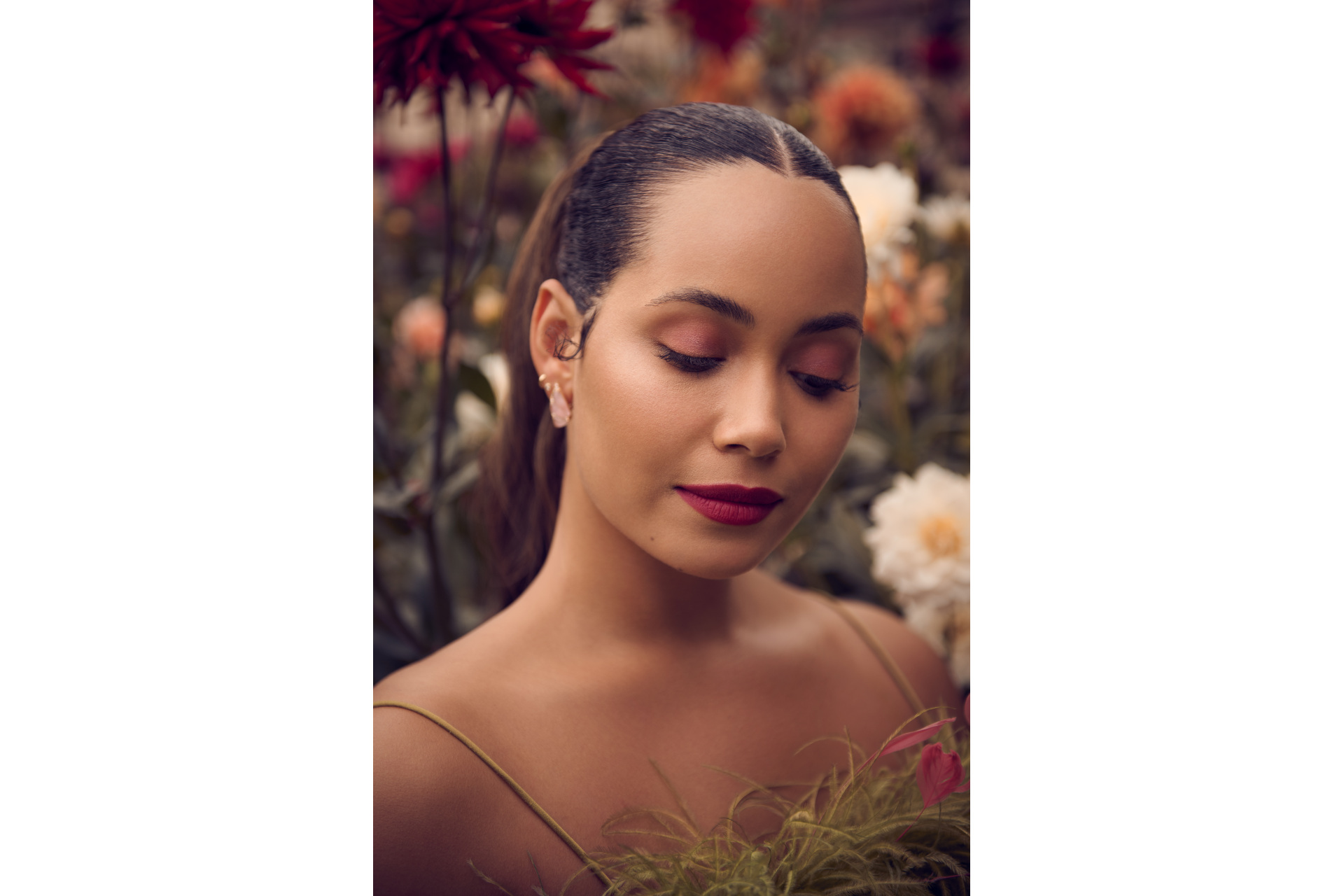 Do you have any hero products you couldn't live without? 
Skin Food and clear brow gel.
BOOK
Hamnet runs from 30 September 2023 to 17 February 2024 at the Garrick Theatre. Get your tickets here.
Photoshoot Credits