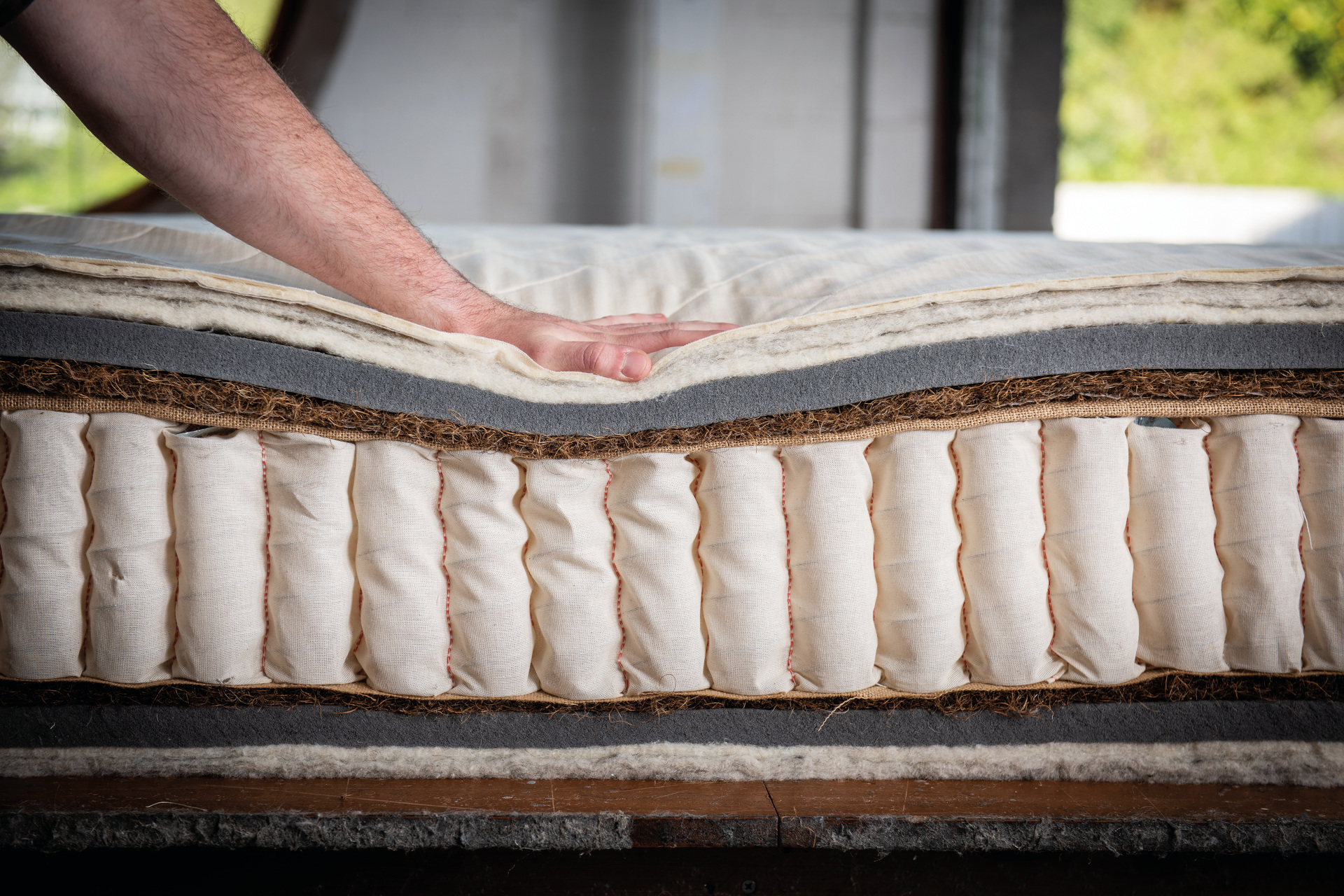 Interview with Mark Tremlett & Peter Tindall, Founders of Naturalmat
---
An expert's tips on how to sleep with a sound conscience
Lisa Grainger sits down with Mark Tremlett and Peter Tindall, founders of mattress brand Naturalmat.
Buy the Jan/Feb '22 Issue here
Interview with Mark Tremlett & Peter Tindall, Founders of Naturalmat
Mark Tremlett began to think about manufacturing natural mattresses while he noticed yacht-lovers 'spending half a million pounds building a boat, and then sleeping on cheap, harmful foam inside it'. Today his Devon-based Naturalmat company – which is about to receive B Corp accreditation – makes 10,000 natural mattresses a year. Here, he helps unpick what to consider when buying a new mattress.
Does it allow your body to breathe?
Plastic and polyurethane foam mattresses are popular because they are inexpensive. But man-made materials don't wick moisture away from the body or circulate air as well as wool, cotton, latex and coir, so are never as cool or as hygienic. Because they get hot and soak up perspiration, mattresses made from man-made fibres don't last as long as natural ones either – contributing to the 7.5 million dumped in UK landfills each year.
Is it safe?
Wool, bamboo, mohair, alpaca and hemp are naturally antibacterial – and cotton and wool coverings are naturally fire-resistant. Whereas man-made fibres often have to be sprayed or embedded with chemicals to kill bed-bugs and bacteria, then coated with fire retardant. Synthetic-mattress manufacturers that use the least harmful chemicals – i.e. those not known to cause cancer, birth defects or breathing difficulties – can be found on CertiPUR-US. The best mattresses, made using natural and organic materials, should be accredited by the Global Organic Textile Standard, the Soil Association or, if they contain latex fillings, the Global Organic Latex Standard. A mattress with an Oeko-Tex Standard 100 or Greenguard stamp will contain nothing that's harmful to humans.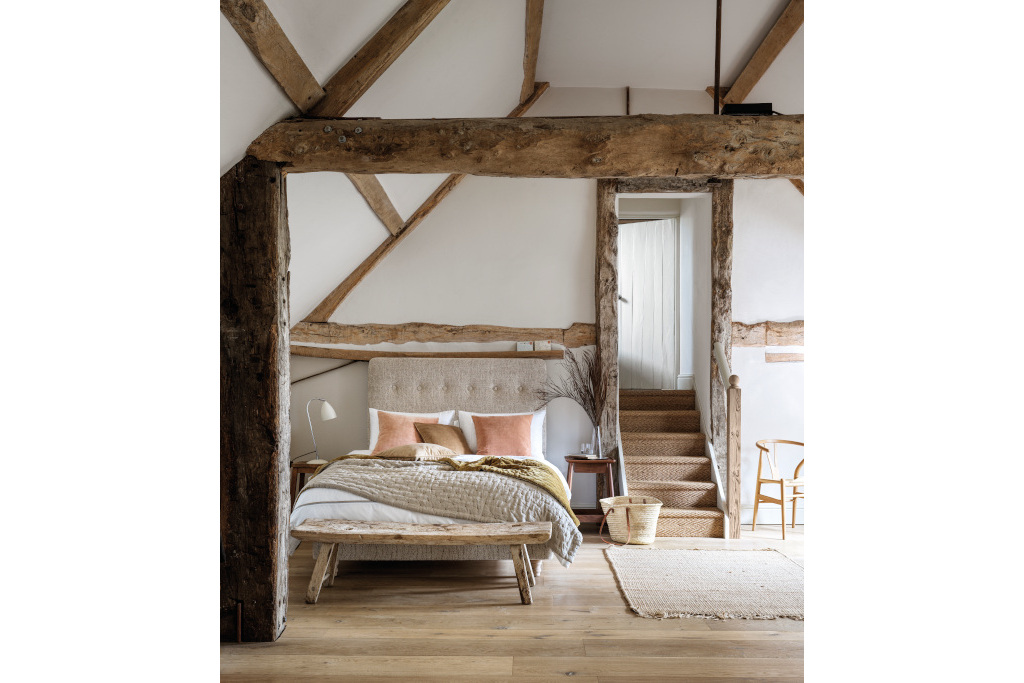 How long will it last?
A foam mattress can't be recycled; when you've finished with it, it's ground up and burnt or taken to landfill. A traditional mattress, however, can be taken apart – its springs recycled, its wool, coir, alpaca, cashmere and horsehair fillings cleaned and re-used, and its old cotton and wool covers recycled and replaced with new ones. The most respected British manufacturers of natural-filled mattresses include Vispring, Savoir, Hypnos, Una, Snoozel Green, Abaca, Ely and Naturalmat.
What's its carbon footprint?
A company manufacturing man-made mattresses might re-utilise plastic that would end up in a dump, operate in a sustainable way and offset its carbon. Whereas a company producing natural mattresses might have to import much of its fillings from abroad, but employ local people and use local wool. What's important to you might be different from someone else. Treat buying a mattress in the same way as you would food: investigate who made it, how it was made, what's in it and how it's packaged and delivered – then treat it with care.
READ MORE
Little Black Book of Wellness Warriors / Slow & Steady: Wellness Trends for 2022